Marc Bolan was a British musician, singer, and guitarist. He is best known as the founder, frontman, and driving force behind the legendary glam rock band T. Rex. Bolan, who was born Mark Feld in 1947 in London, was characterized by his passion for music, his unique artistic vision, and his ability to capture the spirit of the times in his music.
As a child growing up in London, Bolan was captivated by music from a very early age. By the age of nine, he was already playing guitar and performing in local clubs as part of the burgeoning rock and roll scene. Bolan's musical interests expanded as he grew older, and he began to explore other genres, such as folk, blues, and psychedelia.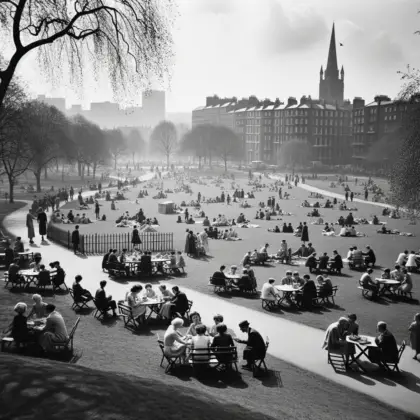 In the late 1960s, Bolan formed the band Tyrannosaurus Rex with percussionist Steve Peregrin Took. The band's music was characterized by Bolan's distinctive guitar playing and poetic lyrics, and their performances were marked by an otherworldly, almost mystical quality.
The House where Marc Boland grew up, Stoke Newington, London
Marc Bolan, born Mark Feld on 30/9/1947  grew up in London's Stoke Newington and lived in this house at 25 Stoke Newington Common. Stoke Newington was an area that was undergoing significant social and cultural changes during the 1950s and 1960s.
It was a diverse neighbourhood that was home to a vibrant artistic community, and Bolan was deeply influenced by the music, fashion, and literature that surrounded him. He attended the local William Patten Primary School and then the Uppingham School in Rutland before dropping out at the age of 15 to pursue a career in music.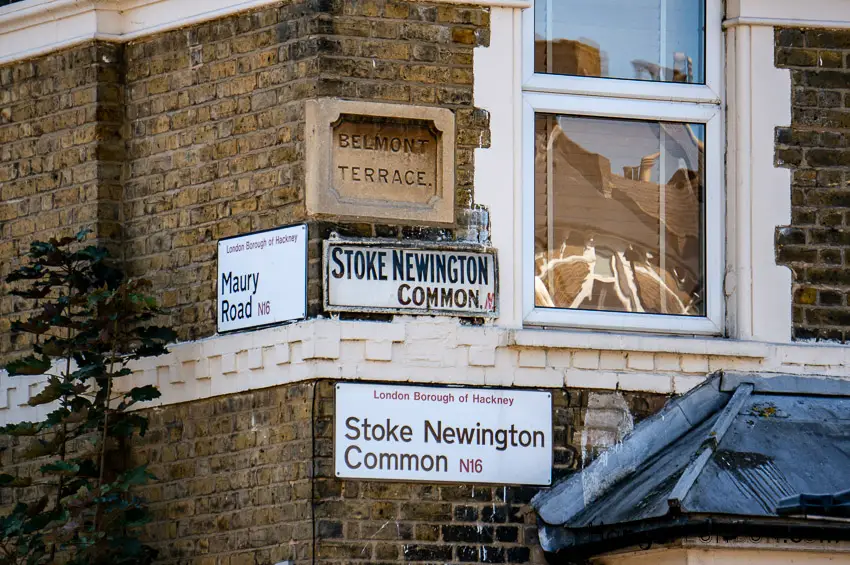 Top Book Picks on Stoke Newington on the Amazon Store
As young children, Bolan and his brother were not allowed to be street urchins when they were younger. Supportive hard-working parents. Bolan had a traditional time playing around the home, and small yard, making plasticine dinosaurs, and enjoying family trips to local parks swans and deer, and places like Margate seaside.
Bolan's Education
Marc Bolan went to Northwold Primary School, and as is the tradition in England, the school was a short walk from his home.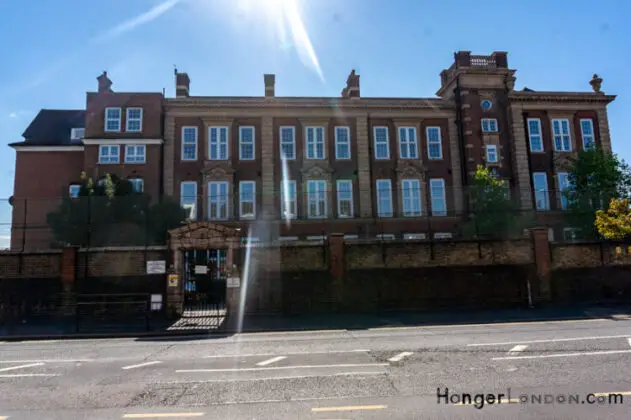 Bolan the dyslexic
As Bolan grew up more demands were being made by the school of the education system and the school of Life.  Learning differences were not well understood or even spotted back then, let alone catered for. Even in modern times, this is still somewhat of a challenge for anyone to cope with.
Perhaps being someone with dyslexia was where the outsider comes from, many people with learning differences learn to adapt, fit in, observe others, mimic find other ways to do things and overcome. At the age of 9, he was interested in learning to play the guitar and through his mother's tenacity received his very own instrument.
Bolan and the 11 Plus Exam
Then came the school of life, the social hopscotch we all go through.  Finding our identity, interests, role models, and friends' hobbies.  Bolan did not pass the 11 plus exam, and so did not attend the strict grammar school world.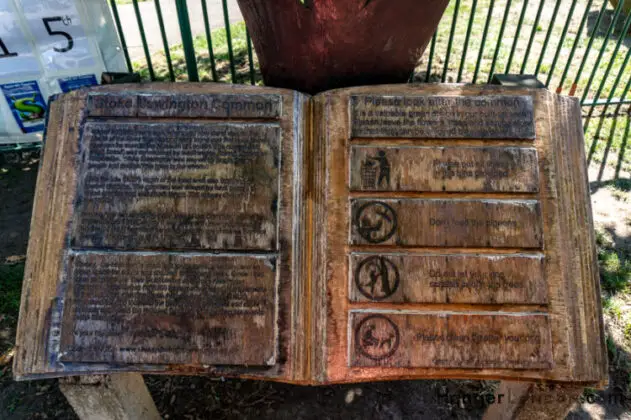 Bolan Expelled from School
He was expelled from school, by his mid-teens for bad behaviour. But Bolan educated himself, as he did go to the library on Church Street. It is known he was read to by others too. Books such as Tolkien, Hobbit, and Lord of the Rings. He also read about poets and was captivated by a historic character Beau Brummel who he took on as a role model.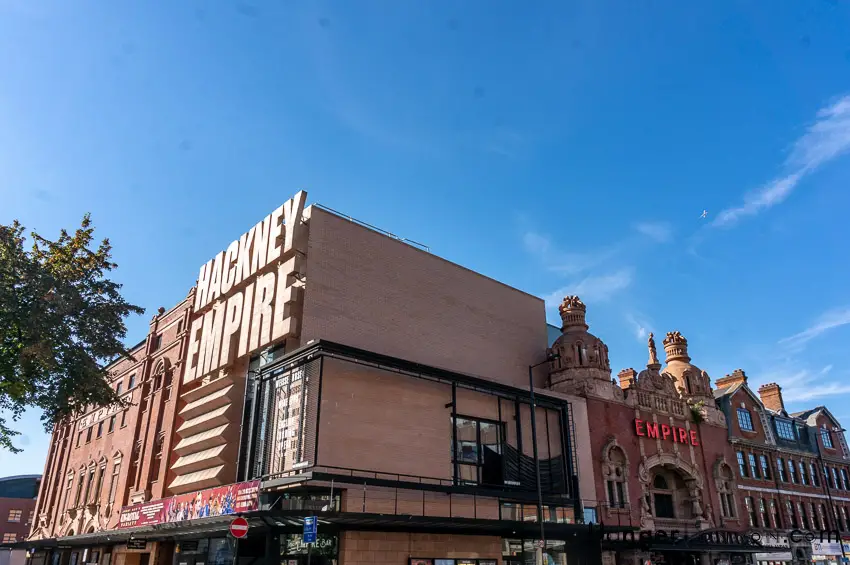 Bolan's Family Roots and Cultural Influences
The cosmopolitan influences he was exposed to also came because his family heritage came from diverse backgrounds Father's connections were Jewish Rusian and Polish. His mother was of a different cultural background but they formed a modern integrated adaptation. Bolan went to Jewish Youth clubs in the Stamford Hill area. At School formed a band and one of the young local girl singers was Helen Shapiro!
Musicians that inspired Bolan
Eddie Cochran, Elvis, Cliff Richard, Chuck Berry, Gene Vincent, Arthur Crudup. He also met Eddie Cochran when he performed in London briefly because he had the nerve to ask him if he could carry his guitar from the venue of the Hackney Empire to his waiting limo car when he was around 13.  Bolan and his friends also went to the Empire on a regular basis because it is where the TV show OH Boy! was filmed.
The exploration of Bolan's London explores the boyhood home and haunts in Stoke Newington to what made Bolan a standout Music Legend in the Glam Rock Music genre
Marc Bolan still has a fan base all over the world, and made his mark in rock history, but what was his secret how did this London born Lad with mild dyslexia, break into the music business and become associated as someone who gave Glam Rock its punch poetry and above all Masculine and Feminine Power.
Top pick Marc Bolan books on the Amazon Store
What made Bolan stand out?
Maintaining masculine energy whilst somehow being able to pull off the look of wearing clothes normally found in a woman's wardrobe. Doing this alienates no one and still maintains dignity, kudos, and appeal to both women and men whilst getting them into your songs is no mean feat. He had sensitivity, sensuality, poetic mysticism, photogenic aura, and exhibitionist traits, a trendsetter who flirted with sexual ambiguity, but then also able to come across as a straight-dressing lad of the times in jeans and t-shirt down the pub. Being able to reach high and low notes. Maintaining some power behind the music, whilst resurrecting Rock-and-roll.
Bolan and Glitter
It is unclear if it was an assistant or Bolan who thought of using glitter. Either way, he seems one of the first to have dabbed the glitter on his face. He used feathers, seen wearing Mary Jane ladies' shoes, or platforms, metallic glitter fabrics. He wore a big vintage-looking top hat. Iconic in many photos of him. Slash from Guns and Roses has similar hair and an iconic hat. Boland wore vivid colours such as electric peacock blues, and greens, rich mauve pinks.  Textures such as velvet, satin, fitted 70s style jackets, with flared trousers. Males wore eye makeup too, a smudgy sort of shadow, or black eyeliner.
The Melange of his predecessors
Having idols such as 50s Rock-and-roll Stars, Eddie Cochran, and Elvis, going through the mod and teddy boy and hippy experiments enabled his sound to blend that eerie nostalgia with something of the new frontiers that the 1970s bought. Perhaps the song lyrics "But you won't fool the children of the revolution." Sums up the fact that people were looking for something deeper more spiritual but with a vibrant punchiness, and laid-back coolness.  A culmination of the sounds of the decades before and yet still being able to call it their unique time. The 1970's no matter what part of it you look at definitely was a magical revolving door that transformed the 60s to the 80s.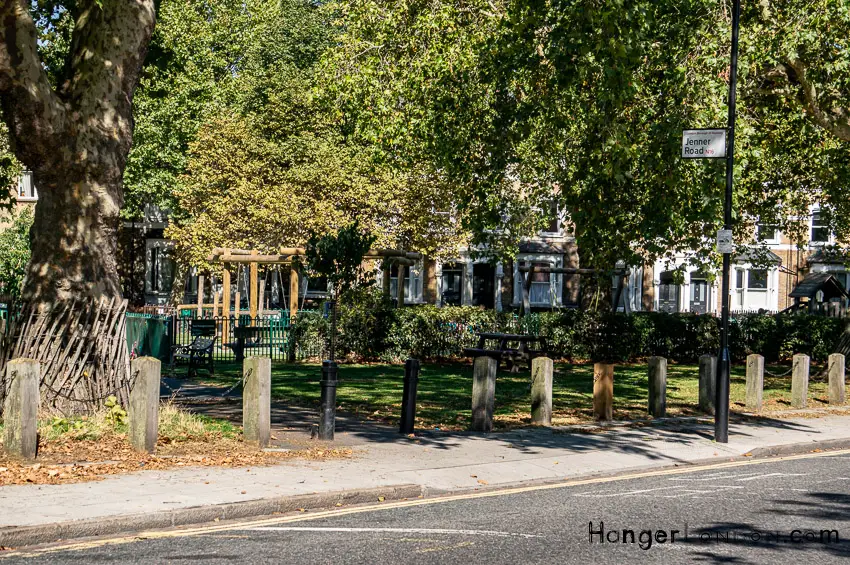 "Children of the Revolution"
Revolutionaries often conjure up being outsiders, rebels uncared for, neglected, and tough upbringings. Somewhat a different story with Bolan, which makes one wonder, how he went on to become a  revolutionary music-fashion God, of the Glam Rock era of the 1970s.  To understand what inspired and shaped people one only has to go back to where they came from and explore and get an insight into influences as they grew up.
Bolan's Fashion and Dressing to Impress
Fashions were changing and stars of the day dressed the part. Bolan became more aware of having to look and dress the part to gain social mobility, he had frequented the west end on the bus 73 route that went door to door from the home where he grew up, facing Stoke Newington Common. His mother worked in Soho at Berwick Market. His obsession with fashion is seen.
Bolan joined a model agency John Temple clothing catalogue which also displayed cardboard cutouts of models in shops. Bolan was photogenic.
Near Soho, Old Compton Street was the famous 2i's coffee shop which was a launchpad for new artists of the day, where they could be talent-spotted. Cliff Richard and many other household names went through this place. Bolan visited it, it is now called Poppies Fish and Chips. Soho was a hive of activity.
There is more to this story and character, just like there are more songs to be sung and places in London to do with Bolan that we will return to. On the anniversary of his passing, here is a rose from the yards in front of the house area where he grew up.
I hope you enjoyed the article as much as we did tour these sites, taking the photographs. Please browse the site for other articles…enjoy
Closing Thoughts
In Stoke Newington, Bolan is still remembered fondly as a local hero. In 2002, a plaque was unveiled in his honour at the site of his childhood home on Queens Drive. The plaque reads: "Marc Bolan, 1947-1977, rock musician, poet, and visionary was born here and spent his childhood in Stoke Newington. He inspired us with his unique talent and remains an icon of our times.
Marc Bolan's Map