EL&N – Eat, Live and Nourish The Pink café concept
Created by Alexandra Miller who has a background in Fashion.  The vision was to create a feminine styled place that eloquently matches Instagram-able food in a styled surrounding that not only looked good enough to eat but really is good enough to eat. All based on healthy natural colours of food, and current healthy eating trends.
Alexandra Miller, often refers to herself as Élan, has an aversion to calling herself the boss preferring to treat staff as individuals and not underlings. So much so that she can sometimes be found submerged in the inner workings of the business she built, serving customers and cleaning, and all beside happy customers who are none the wiser. One of Miller's mottos can be found on the wall of the Brompton road venues 'Adventure awaits but first coffee'.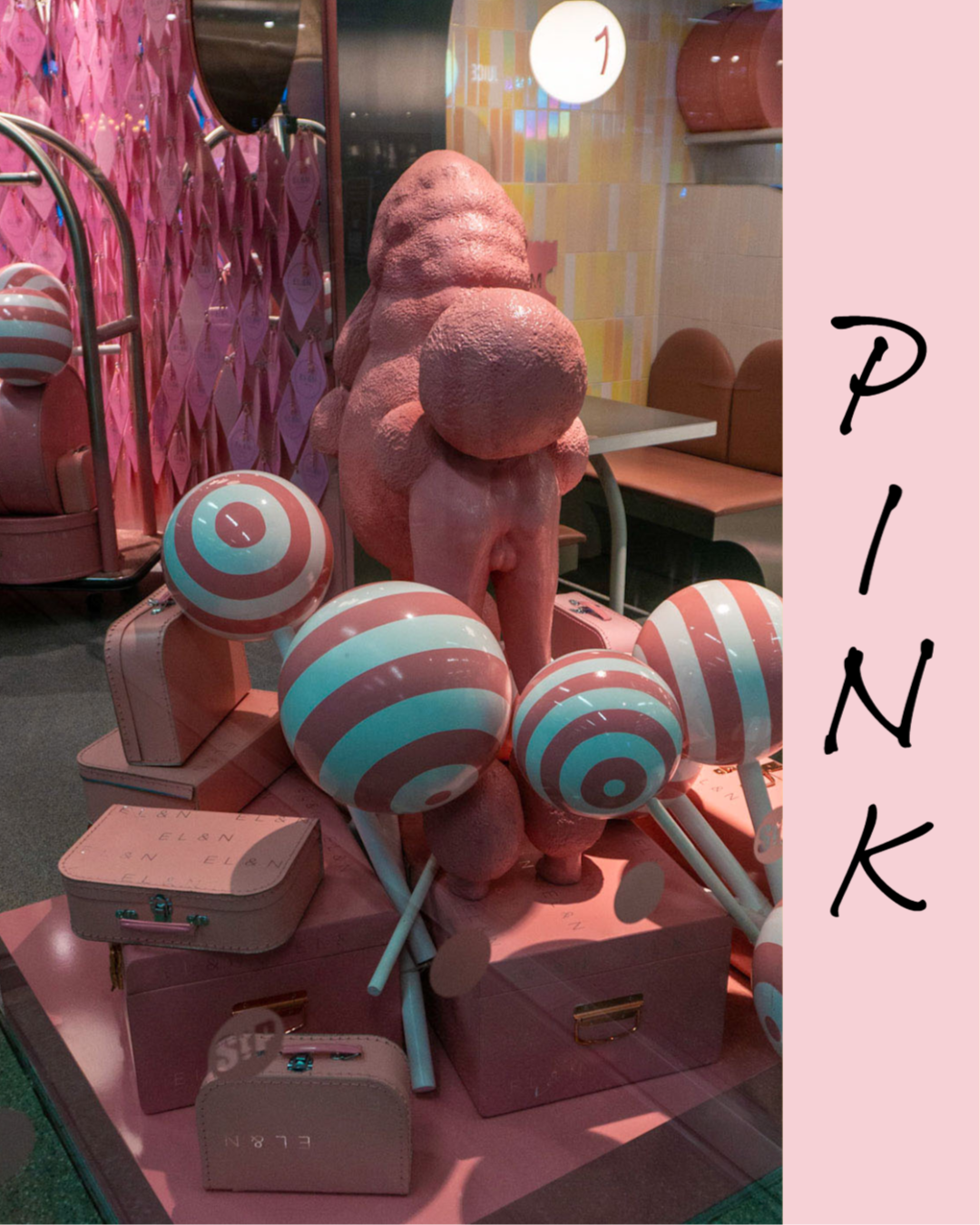 The brand power of Pink
In business having a defining brand is king, and you have to say EL&N branding does take some beating. The brand effect of drawing Instagrammers to your front door is a definate strategy and only afforded to the few. In a quick unscientific survey amongst friends, who to be fair are not instagrammers, I asked, " What do you think of EL&N? " There was a slight scratch of the head, until I added, "the Pink eatery" – "ah ye nice décor".  Brand by association, but it does the job. Google the phrase 'Pink food Place London' and it's a top three hit.        
Most Photographed Instagram
The café chain has become one of the most Instagramable places to visit. People visit from all over the world to get the perfect photo of their visit.
EL&N London on Instagram At the time of writing, 417,000 followers
The whole awareness about incorporating a social eating and drinking experience that could be shared on social media was the concept behind the décor, the menu and presentation.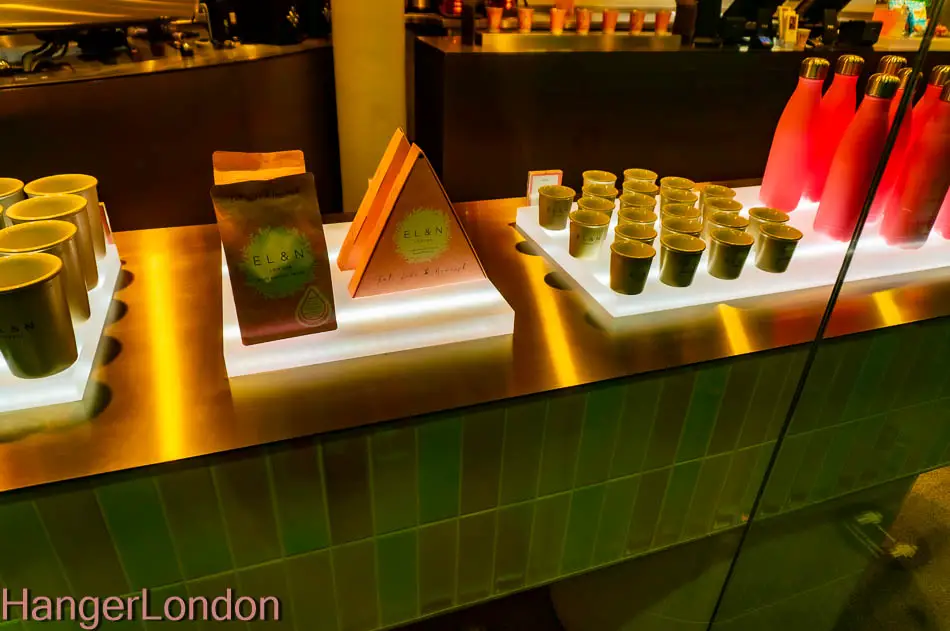 Merchandise
The brand now has a new fashion label I.Am EL&N. Other merchandise includes, flasks, gifts and fash approaching advent calender, pods to put in home coffee machines and large celebration cakes to list but a few.
https://www.elnlondon.co.uk/collections
Interior Design
The pink décor is quiet purifying, uplifting trendy and stylish. You get a sense of interior design boutique and a sense of yesteryear soft drink and ice cream parlours but with a continental coffee and patisserie detail. The spotless presentation is very noticeable even from afar, altogether it's refreshing. One can hire the venues for private functions.
Colour HEX of the EL&N Pink Café
The EL&N website shade of pink is recorded at Hex #f6d1d6 more fun is to colour check the limitless pink pictures on Instagram taken by visitors and customers. #80304b, #c7699e
Healthy Food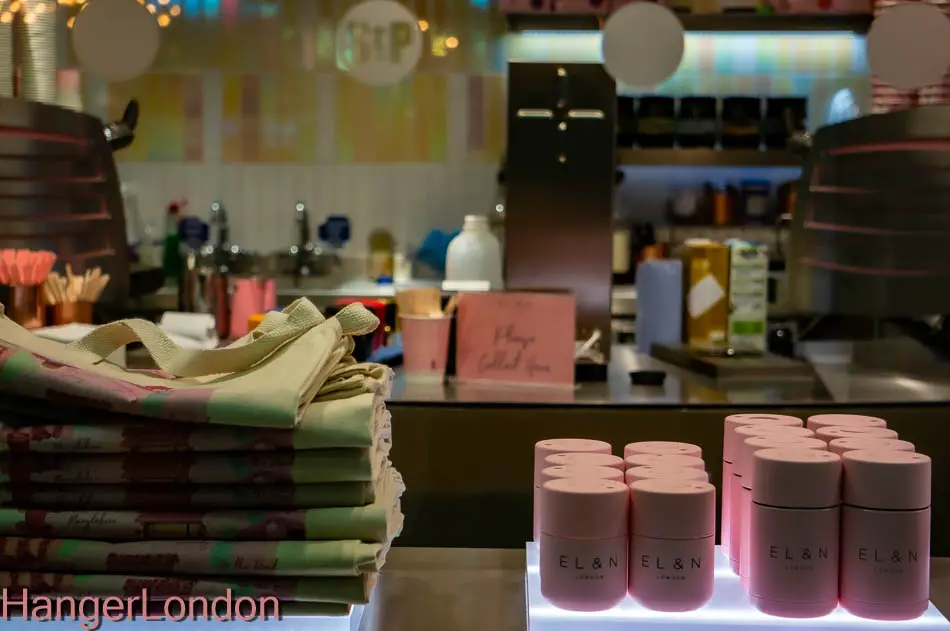 Menu items see a mélange of inspirations and flavour's, Alexandra is from the USA lived in Miami, Jamaica, Egypt and the Middle East to the UK healthy cultural flavour's up to date health and diet trends. There are alternative milk options, embracing, coconut milk, soya milk, almond milk, oat milk. We have listed a few popular talked about or photographed items the selection on offer is vast.
Breakfast
Brunch
Lunch
Cakes patisserie
Coffee soft drinks
Chia seed porridge
Cashew milk blue berry maple
Middle eastern influences
Flat breads, harissa, grilled food
Syrian cauliflower hash
Avocado on toast
Ruby latte
Matcha tea delights
Open 7.30am till midnight 7 days a week check current opening times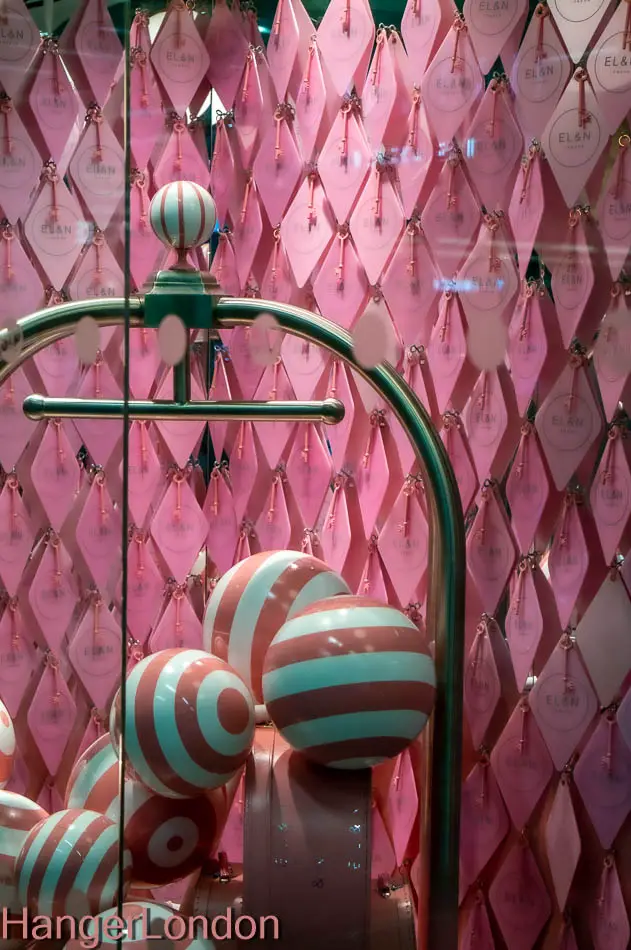 Take Away Link
EL&N – Park Lane restaurant menu in London – Order from Just Eat (just-eat.co.uk)
INSTAGRAM ABLE lattes
Black magic latte
with activated charcoal, glitter,
Red Velvet Cake Latte.
Contains red velvet cake syrup, whipped cream, melted chocolate, decorated with Lucky Charms
Velvet latte
alternative coffee red espresso rooibos sweet condensed milk
Lucky charms latte
many Instagram shots taken menu describes it crunchy sweet full of good fortune , lucky charms
Blue Sapphire latte
blue matcha vanilla a syrup blue flower petals, condensed milk
Spanish Lattes very popular sellers
rose one with beetroot juice, saffron syrup to taste, rose water condensed milk.
Iced drinks
Made with juices, mock tails with juices and soft drinks
from Frappes to iced coffees, lemonades, cold brew cans,
milk alternatives available soya, coconut, almond, oat
The 7 EL&N Locations in London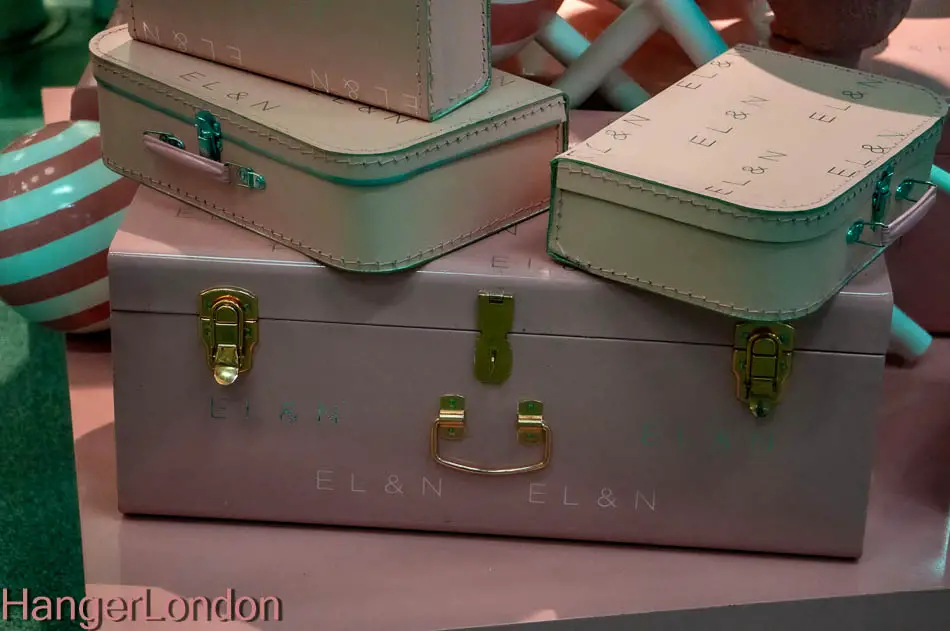 30th Nov 2020 EL&N will be opening a new store in Carnaby St
Knightsbridge: Love hearts cave inside 42 Hans Crescent Knightsbridge SW1X 0LZ
Selfridges: 4th Floor 400 Oxford Street W1A 1AB
Oxford Circus: 9 Market Place Oxford Circus W1W 8AQ
St Pancras International Station:
Belgravia: 25G Lowndes Street Belgravia  SW1 X 9JF
South Kensington: 239 Brompton Rd SW3 2EP
London's St Pancras International Station