One stop shop eatery, drinks with events
Flat Iron Square Opened in October 2016. The site occupies several Railway Victorian viaduct arches and lies just before the railway bridge crossing Southwark Bridge Road. The Archways turn into the road on its left,  Flat Iron Square where Devonshire house backs onto them, a rescued white Victorian building that required a lot of restoration works and supporting structures to keep it alive.
Different events run at the complex, Vintage flea market, pop up shops, themed events like Wellness events currently and seasonal such as Oktoberfest.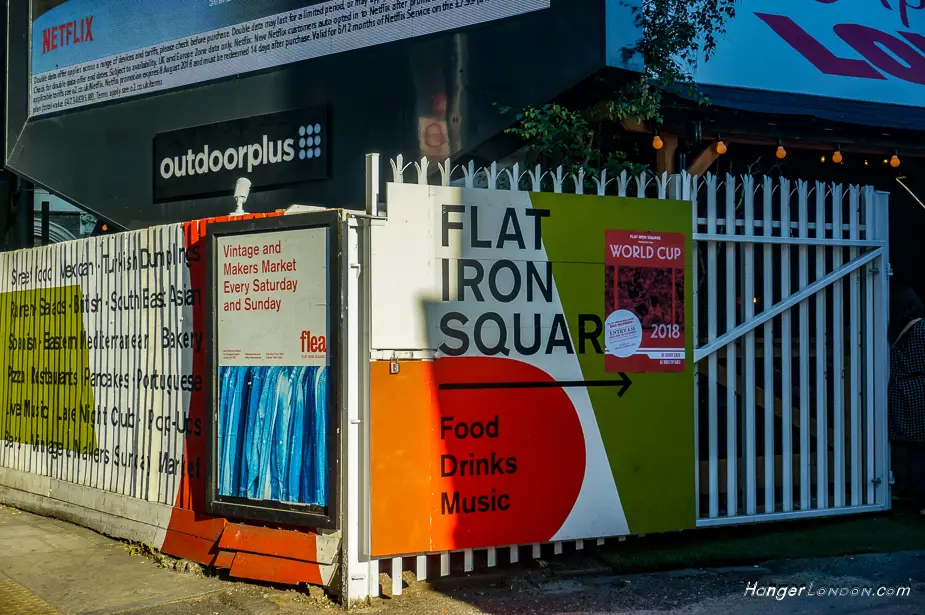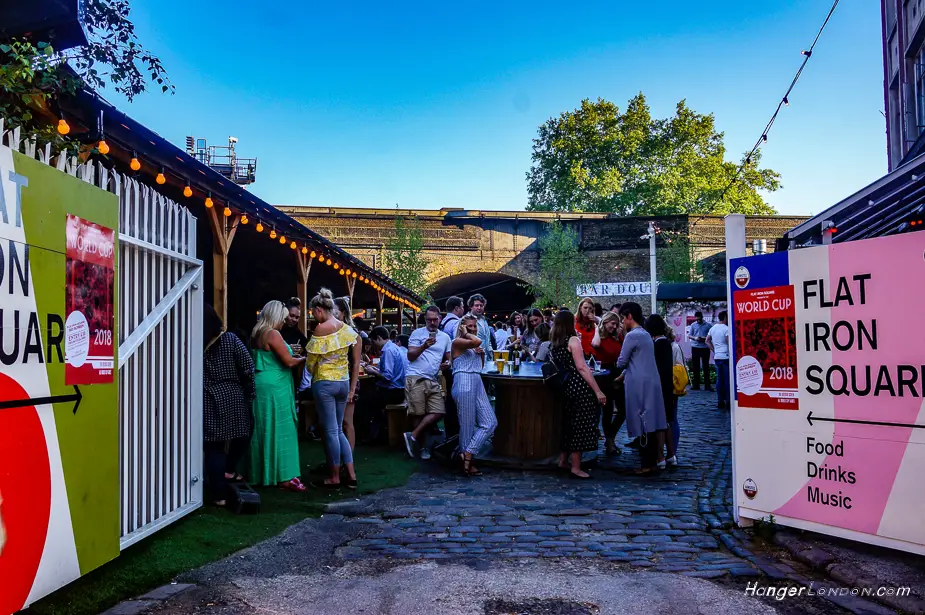 Flat Iron Square London SE1 1TD