Hyde Park has a peaceful waterway all year round something to see, that of course is the  Serpentine. Then it two galleries, on either side of the Serpentine Bridge see our other whats on suggestions.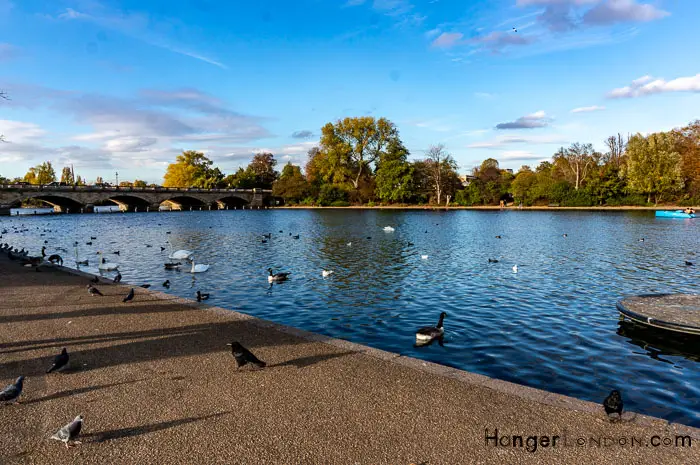 A favourite route is to take the tube or bus or walk from Marble Arch, it is a short walk from there across the busy huge set of road junctions. Works are currently going on in the Park as they create Winter Wonderland due to open on the 22nd of November.
Hyde Park Autumn. The Reformers tree floor mosaic is to commemorate the reformers who protested for the right for men to be able to vote. During one of their demonstrations, a tree was burnt and its stump became like the meeting place where notices were put. This Mosaic was opened by Tony Benn in 2000.  In 1872 parliament allowed people the right to speak in the North East corner of Hyde Park known as Speakers Corner. This mosaic is further in towards the Serpentine to mark where the tree stump was.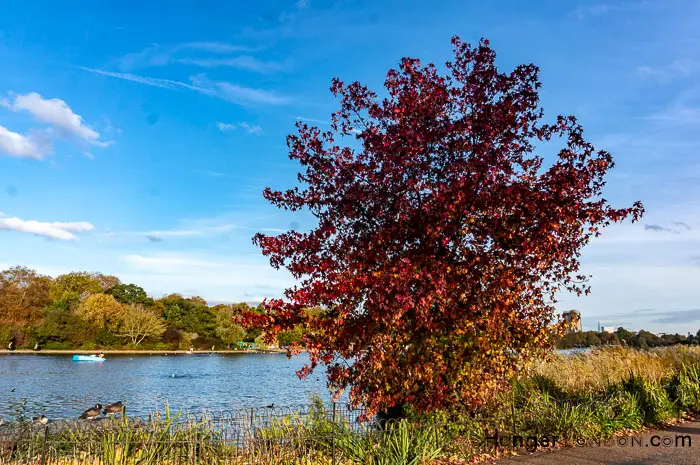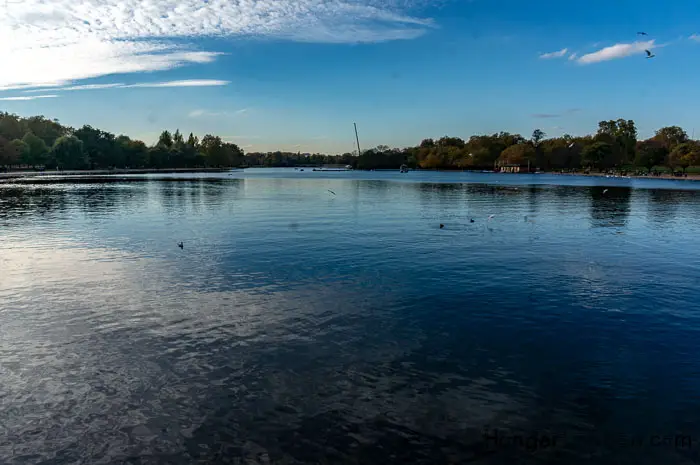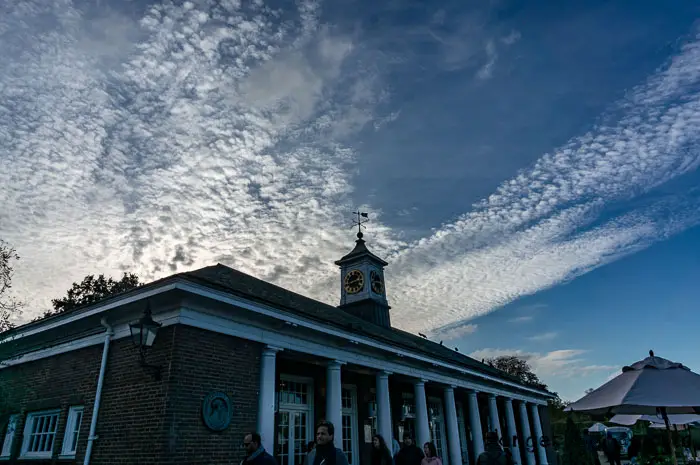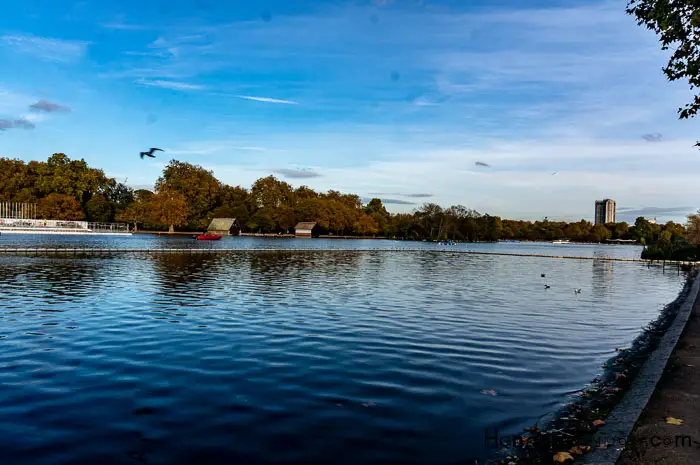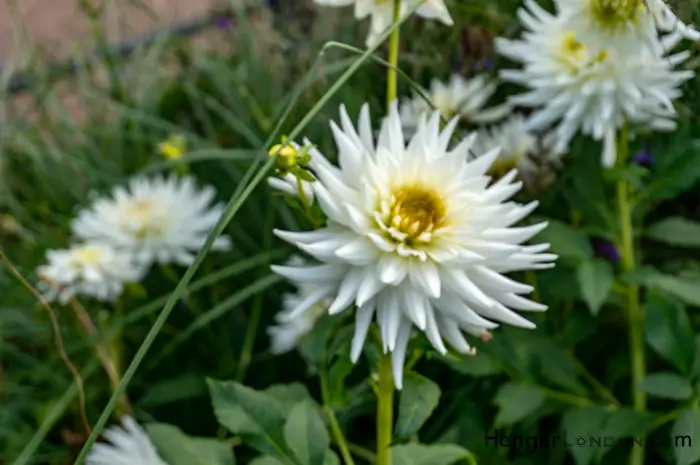 Princess Diana Memorial Fountain Hyde Park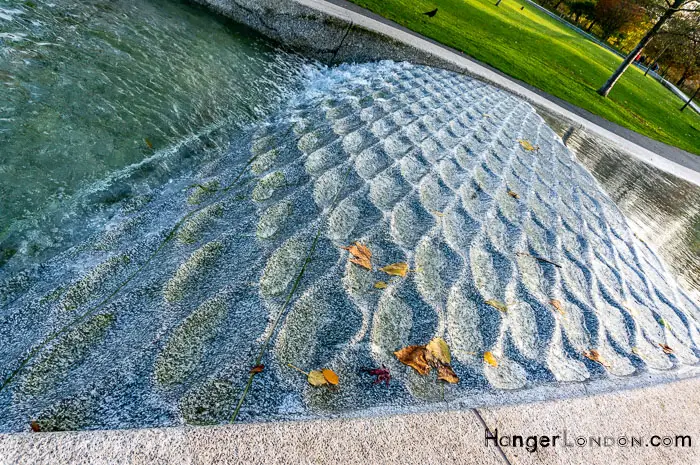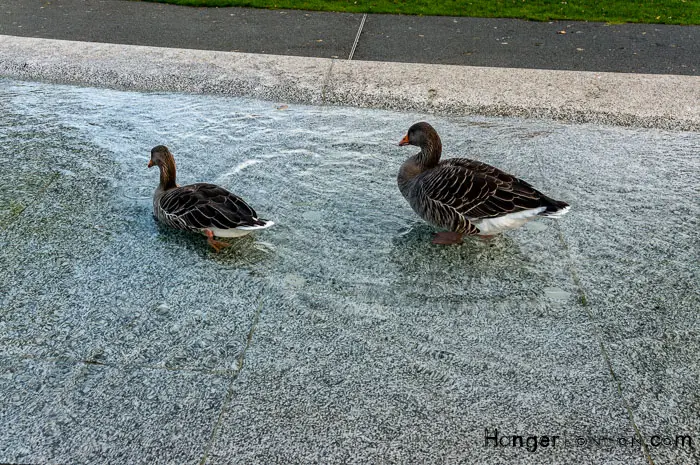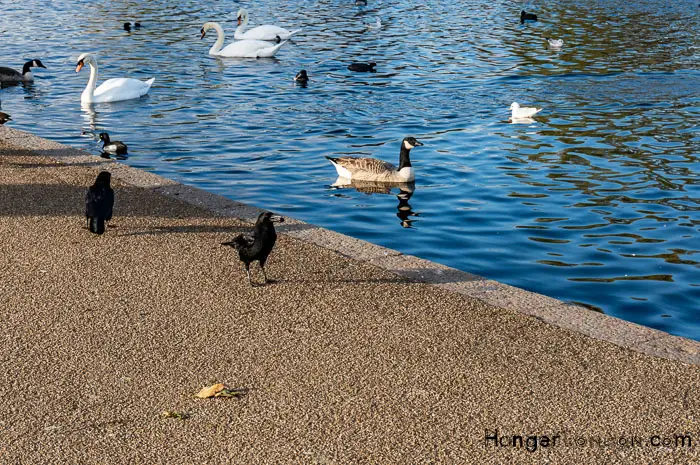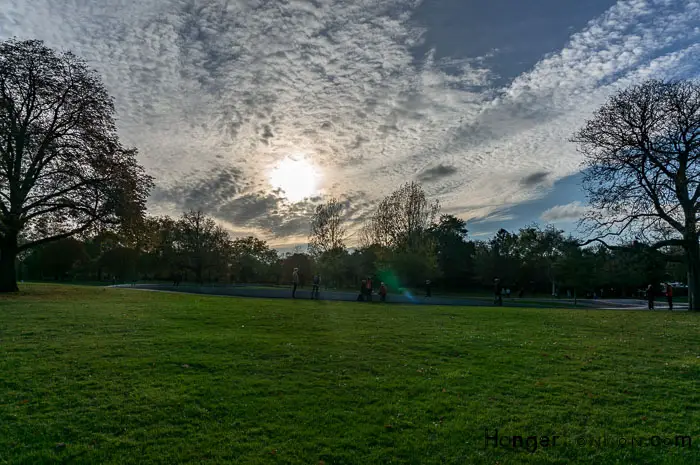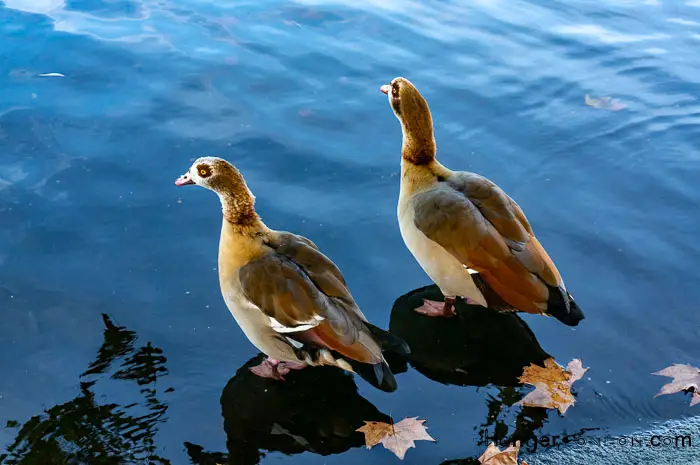 Where is Hyde Park