Opposite Goldsmiths Grand Hall buildings in Foster Lane, Goldsmiths Garden sits on the Corner of Gresham Street and Foster Lane EC2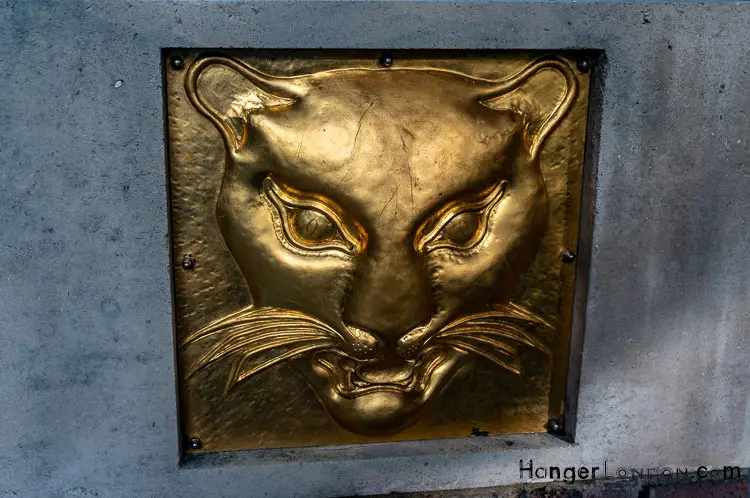 Previous churchyard  ST John Zachary, which was destroyed in the Great Fire of 1666. But during WW2 Blitz this area also received bomb damage.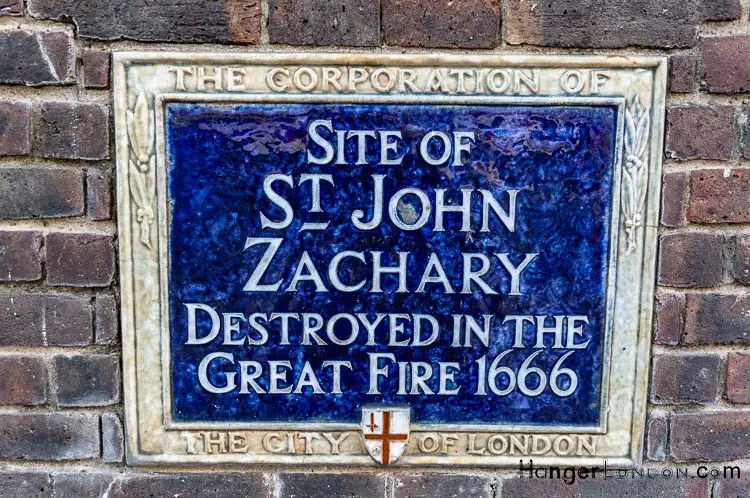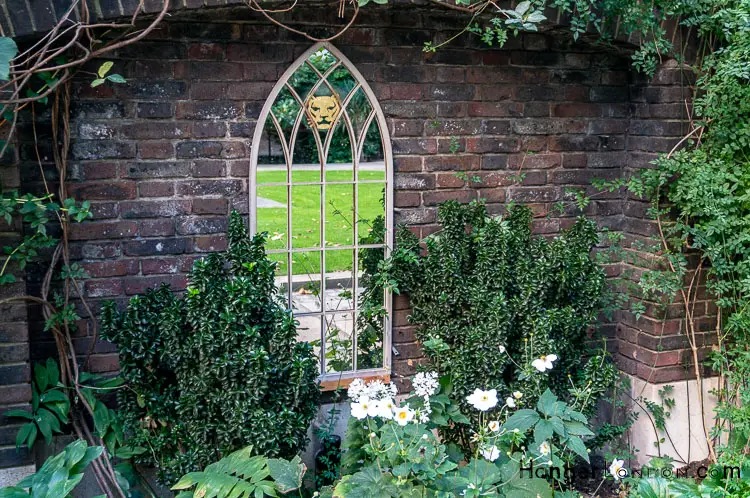 Goldsmith's buildings were damaged, and so this land was laid out as a garden by Blitz firemen 1941. It became the Goldsmiths Garden and won an award in 1950 for the best garden on a Blitz site. In 1995-95 it was redesigned by Anne Jennings. The Gold Leopard Cat emblem of Goldsmiths can be seen around the park. It has benches and a fountain and a unique statue
The Artist who created this Statue is Wilfred Dudeney. Entitled  "Three Printers" The only memorial stone to commemorate Newspapers in the UK. It used to be in New Street Square in Holborn was relocated to Goldsmiths Garden 2009.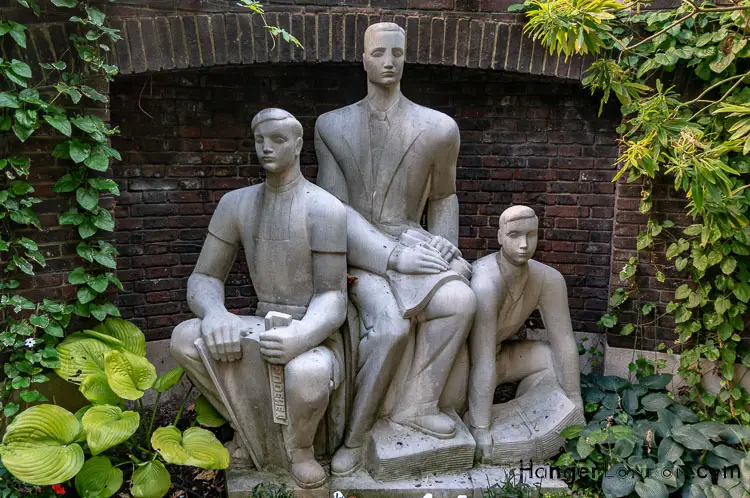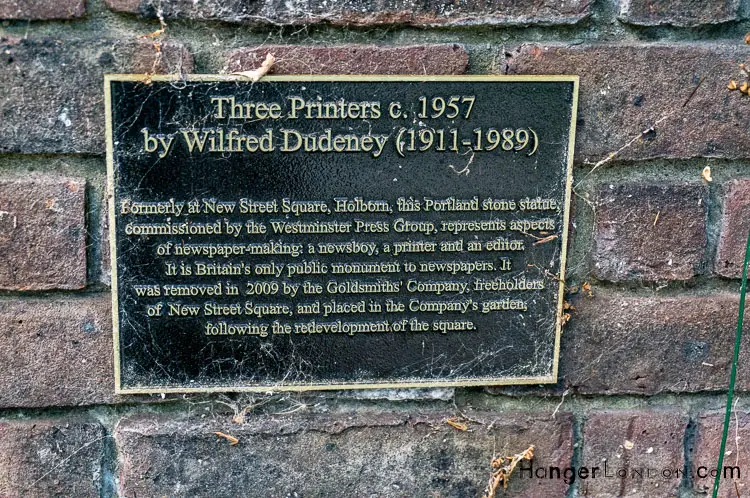 Where can I find this interesting place?