Barbican Conservatory in London, the 2nd largest conservatory in London, the first being Kew Gardens
The Barbican Conservatory, in the capital's heart, is the 2nd largest Conservatory in London, 23,000 square feet, 2000 different plants of plans and trees. Kew Gardens must be in first place. We spotted palms, a tree's flowers and large fish which may well be the Koi Carp. Cactus and some exotic plants. It had a restaurant in the middle that had a faux lawn carpet and some archways to enter the area. Some coloured lights around the plants. An awful lot of people too, it is popular, probably because it's not open all that often Sundays and some Bank Holidays. Check the Barbican website. Go up to Level 3 to access it.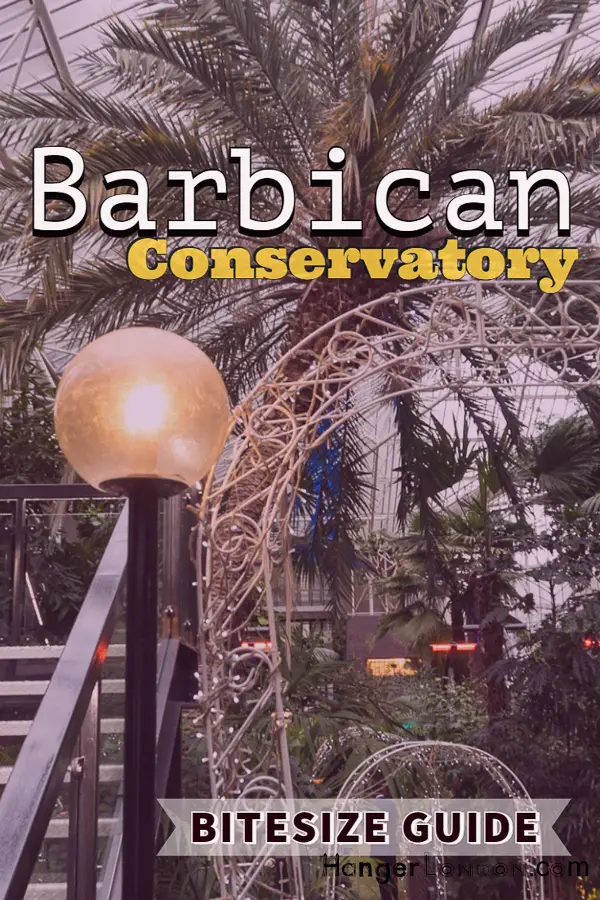 But first a short vid clip we shot of the Barbican to get your mind in to the frame of this iconic place.
Enjoy the images of the Barbican Conservatory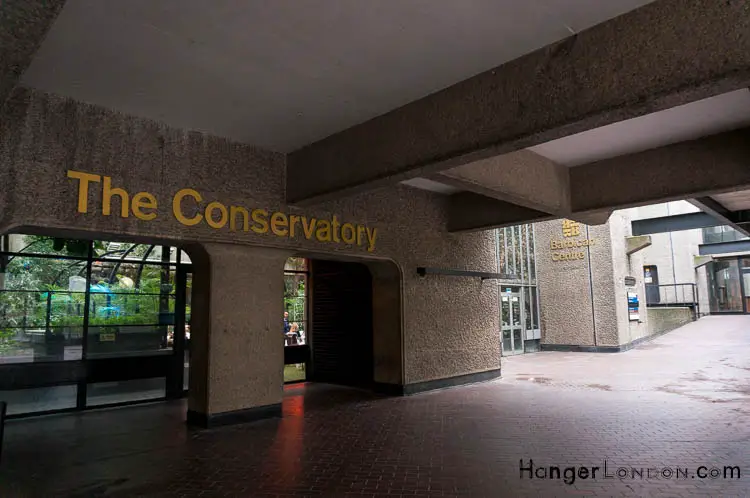 Monstera Deliciosa  – Swiss Cheese Plant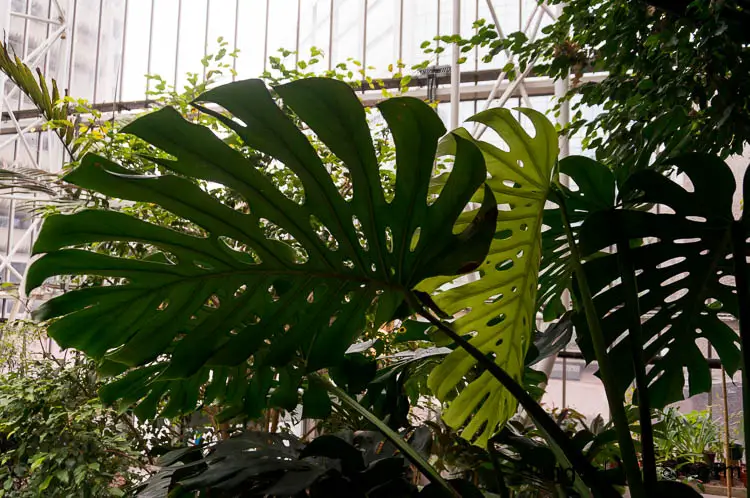 Blooms in Winter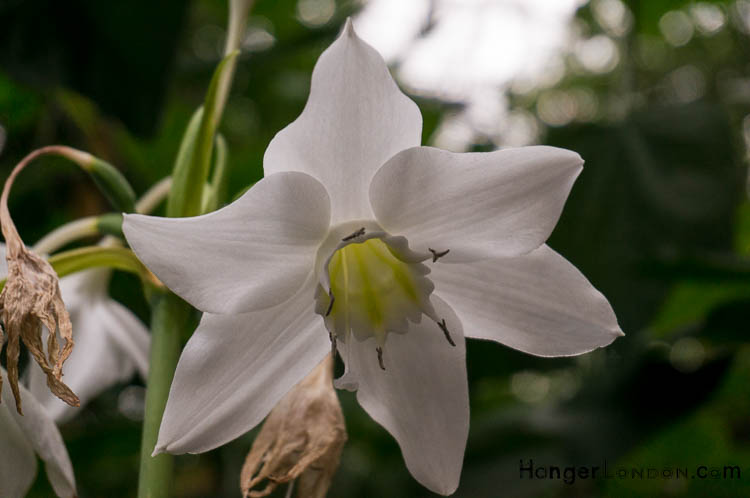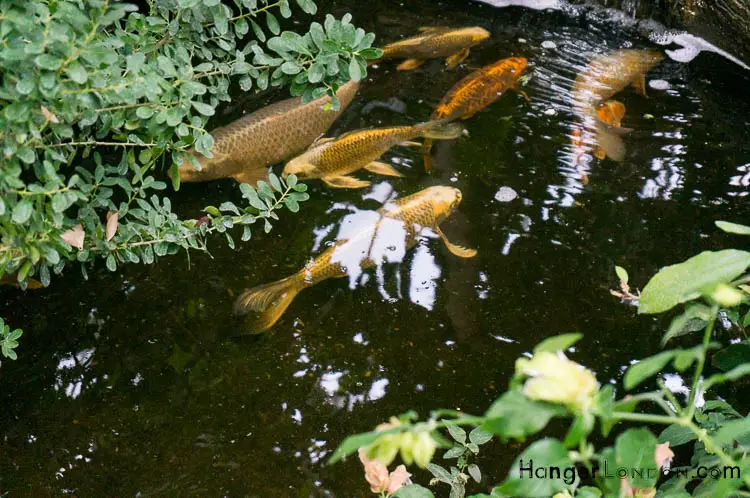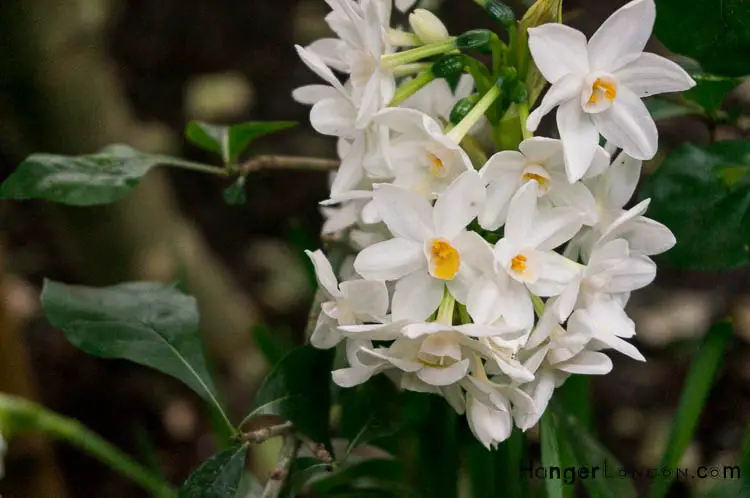 In the Interest of Safety, I kindly request you NOT to touch the plants.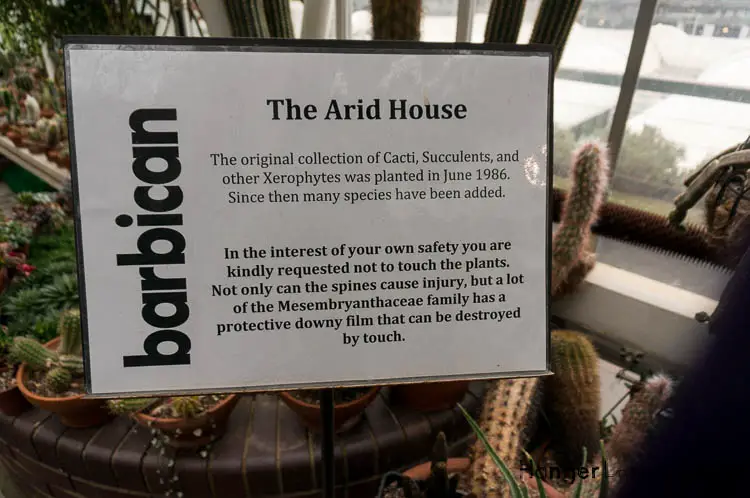 Barbican in the Ward of Cripplegate
The Barbican is in the Ward of Cripplegate. Architects Chamberlin designed the complex, Powell & Bon. One of London's biggest showcases of Brutalist architecture. There was a street called Barbican, so this is how it received its name. It was a trade area of merchants to do with the rag trade and other merchants. World War Two caused damage to the area significantly.  The Country Town and Planning Act 1947 enabled the local council to seize the day and buy the land and redevelop.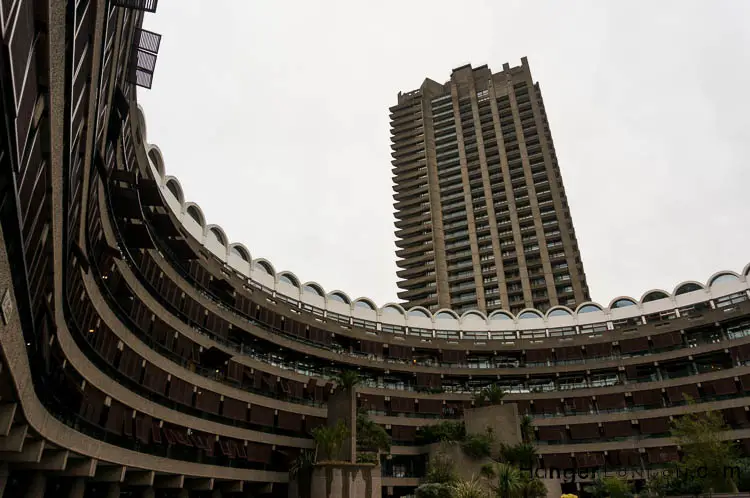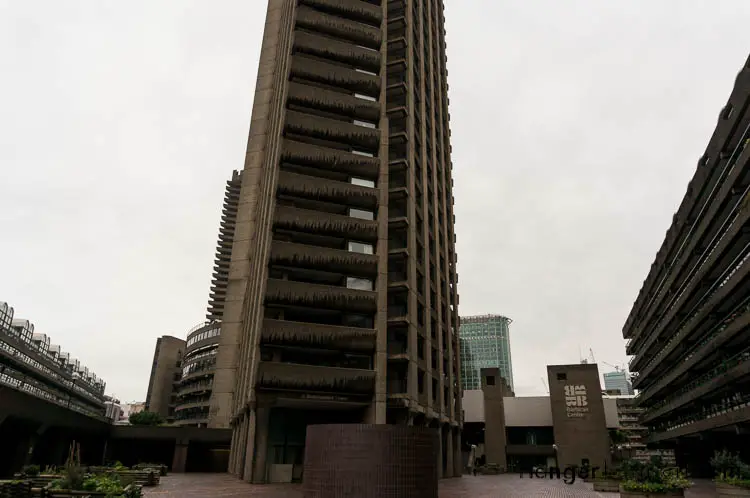 Other links and Reads of the Barbican Conservatory
Barbican.org
Where is the Barbican Conservatory