George Michael iconic British music star, and the iconic London Auction house Christie's for the once in lifetime view of the music star's Art collection before being auctioned for charity.
Items from George Michaels Art Collection were displayed for public exhibition and auctioned at Christie's in London. It raised £11.3 million pounds for charity. Attracting some 15 000 visitors.
Comprising around 61 pieces at an evening auction on the 14th of March 2019 and approx. 100 pieces online closing on the 15th of March 2019.
A diversity of artists, materials, colours, genres, and sizes. Subtle, direct, vibrant textured. Contemporary and classical styles. Mixing the factual with fantasy.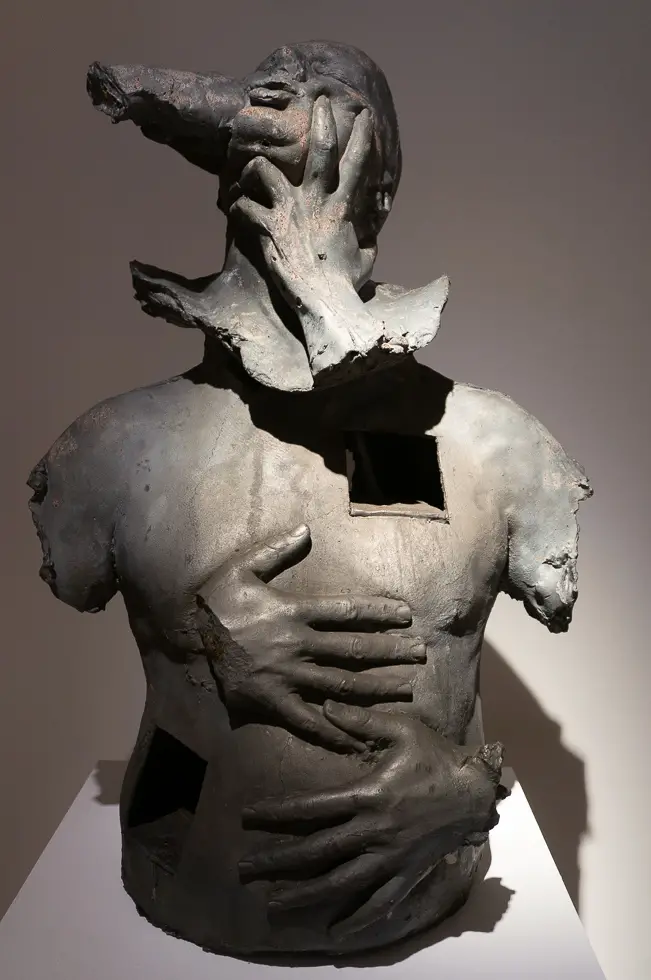 Comfortable Visiting Experience at Christie's
Visiting this collection is a Love Story, on many counts, between the fans and the music icon, between the icon and iconic art and between art buffs and collectors.
The Lyrics to "Where do I begin", the theme song to Love Story, springs to mind. The sublime tone right from the entrance lobby gives the sense of the poetic tragedy and yet the triumphs. No matter knowing you have arrived at something profoundly positive and unique.
" fills my heart with very special things With angels songs, with wild imaginings, she fills my soul..". The theme to Love Story,  Carl Sigman – Francis Lai
The exhibition also raises other questions and inspires exploration. The more you look at the pieces and who the artists were you can see the things that would have resonated with the star. A different definition of what these pieces may have meant otherwise.
Well, curated and put together. Projected white light produced Song lyrics to appear flowing up the main staircase. A projected well-known album cover image at the top of the stairs, from the Listen without Prejudice Album. The black-and-white photo was from the scorching summer of 1940 of Coney Island in the USA by artist Weegee.
Two giant portraits of George Michael on either side at the top of the stairs, give status. It is clear you have arrived and yet the ambient light and serenity remind you of the departed.
The Blue dark glass enormous box with the white dove inside guards the entrance front that allows you to see into the gallery behind. There stands an even bigger image of the star behind with a colourful neon art installation by its side for company. His music flowed through the galleries, timeless. Floristry arrangements that sweeten the loss fans still feel. A very moving exhibition. Perhaps for the first time, all these pieces have been in one space and the first time many could view them, and yet they await their departure.