The Chinese New year main evening meal is a very important time as the family gets together over traditional symbolic dishes.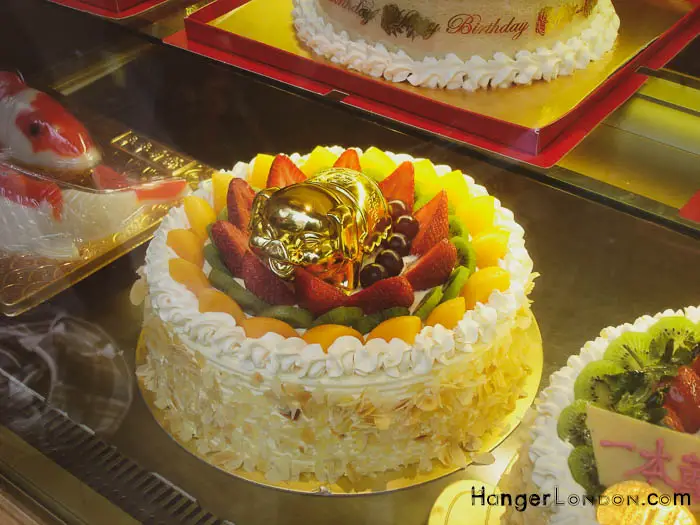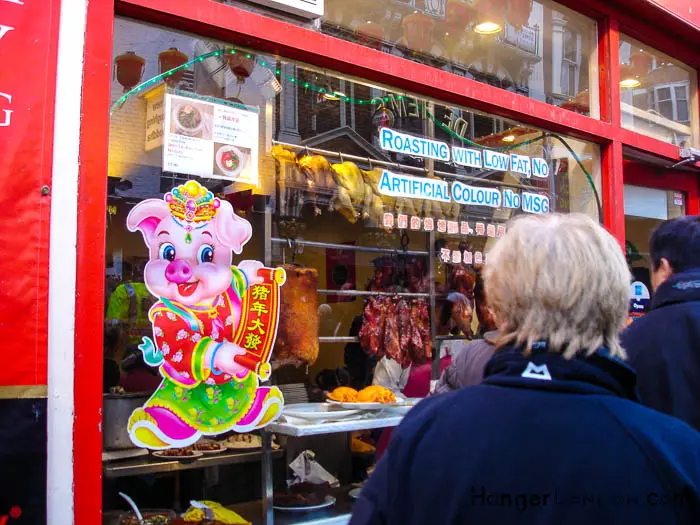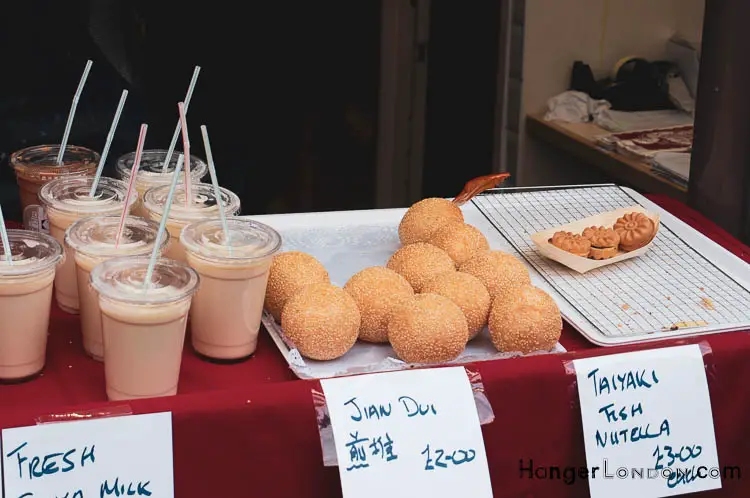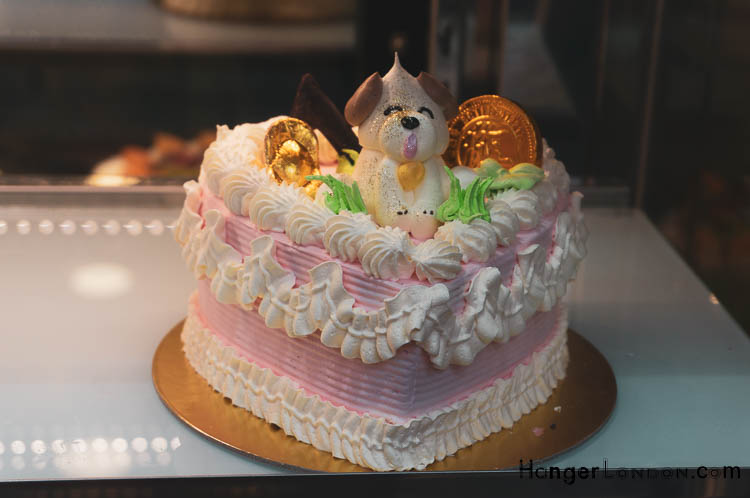 Why not Let the Chinese New Year begin with Lettuce!
Another thing you will see in London's China Town and in China is the hanging lettuce suspended by a string in doorways. But why? At first, you wonder if it's a peace or meal-offering for the dragon visiting. However, the first meal of the New year is a vegetarian with lettuce as a side dish.  Then the word for lettuce sounds the same as the word for making money, another tie in with the good fortune motto.
Chinese Dumplings
Eating a dumpling on the last lunar day of the year is for good luck, fortune and happiness. Emulating the shape of gold or silver ingots, which is the early form of currency in old China. There are many hidden meanings with dumplings, eat one at midnight and it may contain a hidden coin. Dumplings laid out in a row, signals particular attention to detail. Placing Dumplings in a ring will make your year ahead go round in circles, or so they say
Chinese Spring Rolls
Chinese spring rolls are also symbolic of the shape of gold bars.
Other Chinese Foods
Fish appears regularly for New year. The word sounds similar to abundance prosperity.
Peach longevity, fertility by the pomegranate, Orange cooked with Duck Love.
Tangerines & Oranges are a sign of luck, prosperity plenty profit. Given as gifts or used as decorations
Sticky Rice, Chicken family unity, cabbage prosperity, Noodle symbolising longevity, Duck happiness,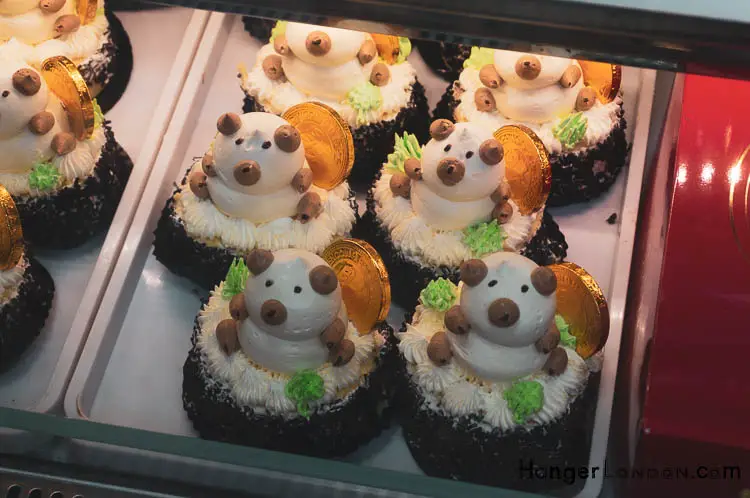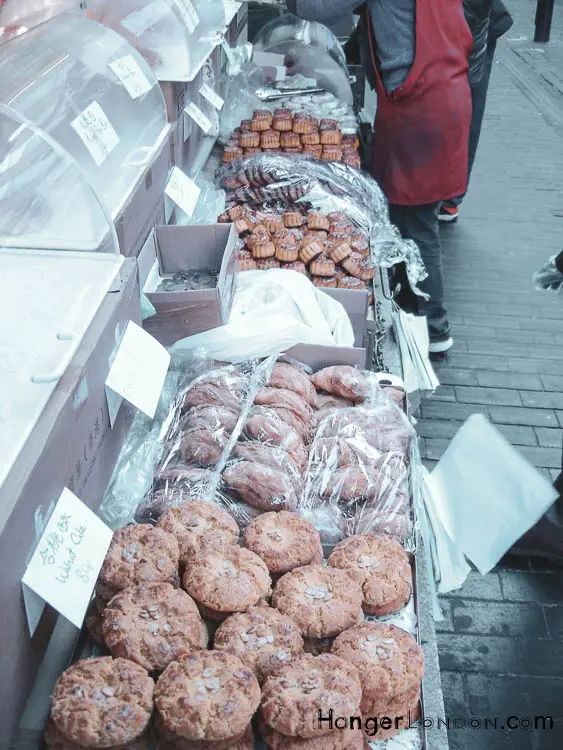 Cake offering to the Kitchen God!
Called Nian Gao , niangao, nin gou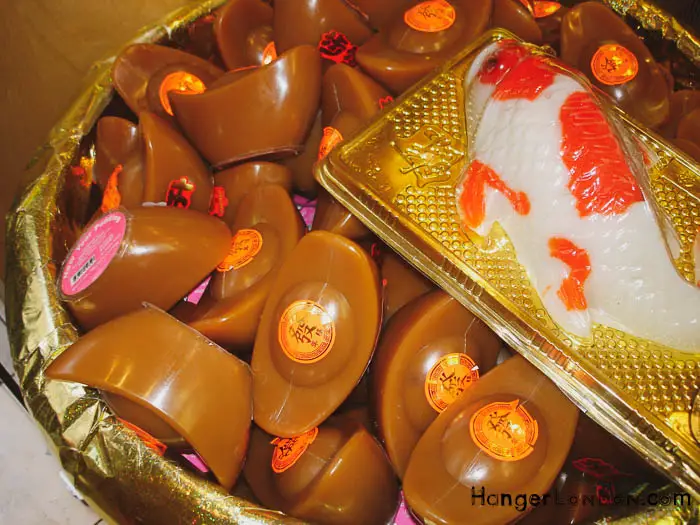 Offering cake to the Kitchen God is thought to bring more success, perform better at work or school. Chinese bakeries and shops have some interesting displays of New year cakes on show.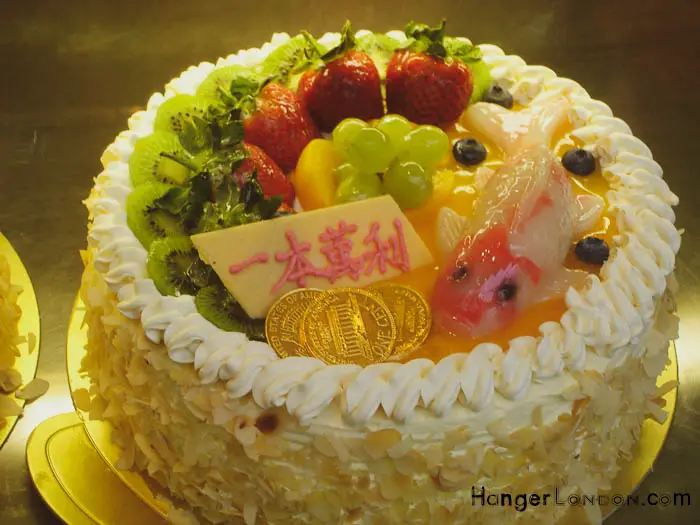 They make it with sweet rice flour also known as glutinous rice flour. It is gluten-free. Rice flour is not the same thing. They prepare a careful batter by sugar water and the flour which is steamed, so it sets like a cake usually in the shape of a loaf cake rectangle. Like a gold bar!
Sweet Rice balls symbolise family and unity and often eaten during the lantern lighting part of New Year celebrations. They can contain a hidden centre of sesame or red bean paste. It often calls them Glutinous rice balls however this just describes the sticky texture of the rice most would not be containing gluten as they are rice-based products. Always check labels but it is one food that many people with special diet considerations may sample. A clear soup may be on offer in the cold outdoor chill.