The London Borough of Brent is the 2020 London Borough of Culture and with it comes the responsibility of making the best use of a designated £4.6 million budget. The plan is to run projects along 4 main core themes.
Rebellion
Reflecting on selected moments from Brent's past;
Industrial disputes known as the Gunswick dispute that lasted 2 years between 1976 and 1978.
A giant mural of the late George Michael, for his work around LGBTQ rights. George Michael was a former Kingsbury High School pupil.
Roads
Recognition of the major road network that crosses through Brent and the 21 Tube Stations that are found within the borough. In July Kilburn High Road will be closed to all traffic for a big street party, in recognition of Irish migration who traveled from Holyhead down the A5 to London.
Reggae
From Bob Marley who lived in Neasden to Trojan Records and Island Records, both started in the borough.
Raheem
Local Heroes and amazing people from the Borough, Raheem Sterling, Zadie Smith
Brent Civic Center is like no other
Brent Council has a unique municipal building, the Brent Civic Center, which stands opposite the Wembley Arena, in Wembley Park. The architecture of this building has won multiple awards for being one of the greenest buildings in the UK. The foyer is naturally lit, inside the public has access to a huge amphitheater and an impressive staircase. The building also houses the Brent public library. The building was designed by Hopkins Architects and opened in 2013.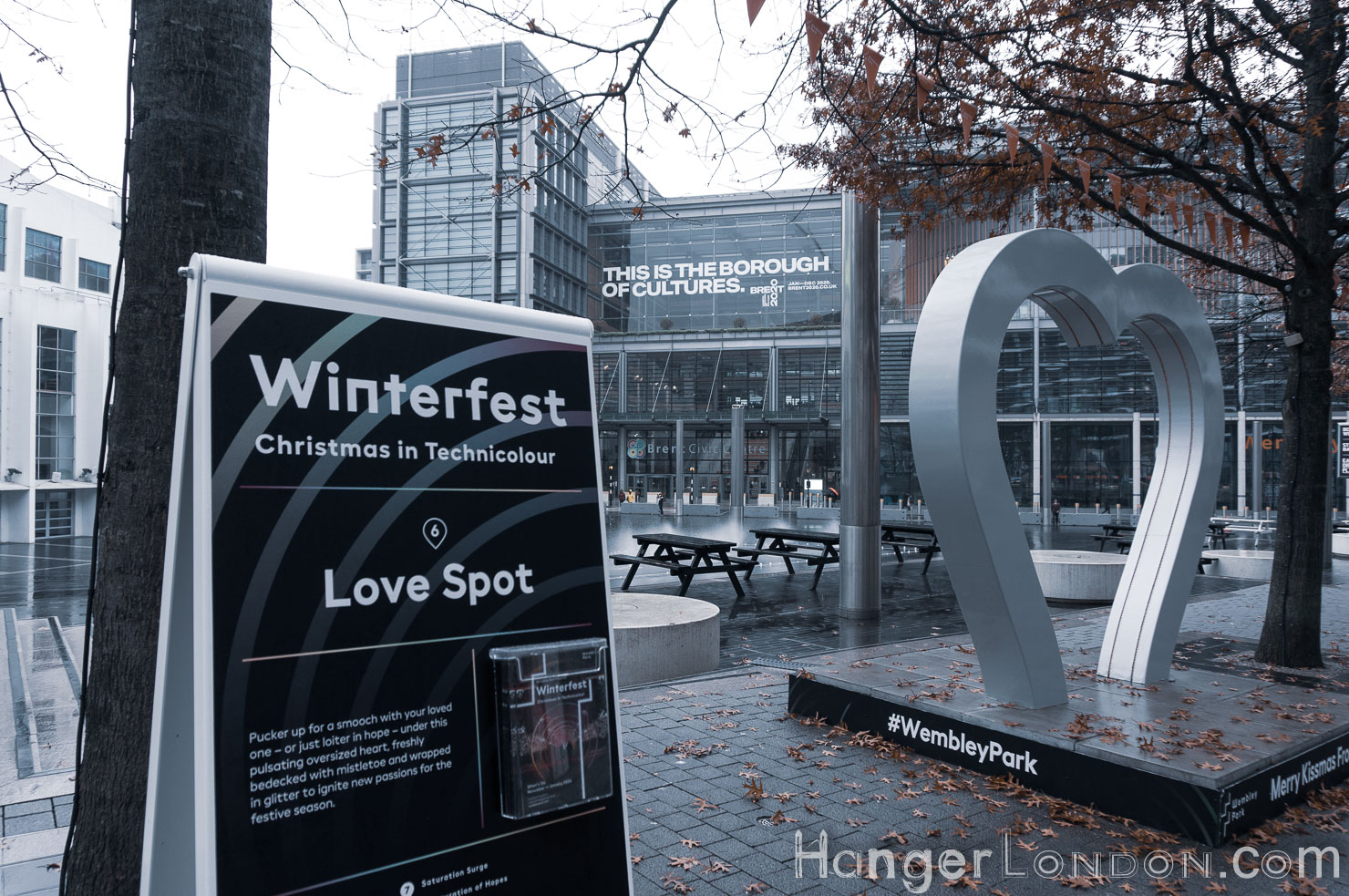 The First Virtual Assistant in Brent
Brent Council was the first to use a virtual assistant in one of its reception areas, in the shape of a hologram. Shanice the hologram gave the perfect welcome every time. With the interactive touchscreen facility. Directing people how to register Births, Deaths Marriages, or Citizenship, where to go what documents even the ability to speak in different languages.
The Head of Registration and nationality at the time Mark Rimmer sparked the idea of seeing a Hologram at Luton Airport.
At the time figures quoted the savings not using a human to do this per year would be £30,000. Shanice would be a snip at the one-off cost of only £12,000  at 2013 prices. The council claims they would save around 17 thousand pounds.
The actress who played the part of Shanice is actually called Shanice Stewart-Jones. Seen in Red Dwarf Coronation Street and Kosmos.
We found on YouTube a clip of Shanice