The Royal Exchange Hidden Boutique Luxury, alive and well
For many, The Royal Exchange symbolises the financial heart of London, located opposite the Bank of England and perhaps even to many visitors it's mistaken for the Bank of England. Its 8 columns standing robust at a busy interchange where some of the oldest most prestigious City streets spiral off in all directions, Cornhill, Lombard St, Mansion House St, Threadneedle St to name a few. Below ground sits the Bank Underground Station complex. No mistaking you are in the city now. Inside you will discover the secret, Boutique luxury that is hidden within The Royal Exchange.
The Royal Exchange Selling luxury goods since the Late 1600s
Here we look at the fact that the Royal exchange Boutiques have stood the test of time and are still open for business. Merchants were selling items to the wealthy here,  since the late 1600s and it was a Queen who was one of their first customers. We explored how many shops were inside and around the building and what it looks like inside. No matter if you are a potential Tourist or resident there is something enchanting about this building and its legacy.
What does Exchange mean?
The name Exchange in this form refers to centre of commerce, a trading place for merchants (local or international). Britain has always been known as a trading country and the historical centre of its capital city shows this heritage. It also was a trading site for the Victorians, as well as the Filofax stock broker yuppies of the early 1980's era.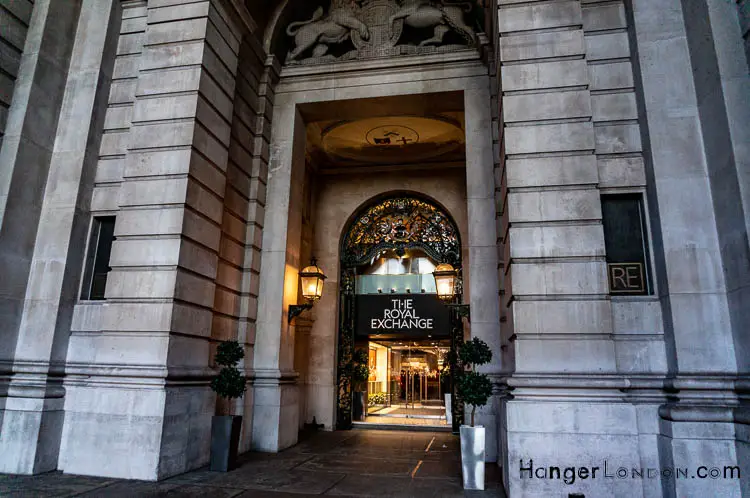 The Royal Exchange Boutiques Today
THE ROYAL EXCHANGE
BANK, CITY OF LONDON, EC3V 3LR
Aspinal of London
Boodles
Bamford Grooming Department
(Bucklesbury & More)
Bremont
Castle Fine Art
Church's
Crockett & Jones
Fortnum and Mason
George Jenson
Grind
Halcyon Days
Hermès
Jo Malone
Leica Camera Ltd
(Louboutin Shoes)
 (Liquid Opulence)
Links of London
L'Occitane
Montblanc
Omega
Paul A Young Fine Chocolates
Penhaligon's
Pretty Ballerinas
Royal Exchange Jewellers
SageBrown
Searle and Co Jewellers
Smythson
Tateossian
Tiffany & Co
Tom Davies
Watches of Switzerland
Watchfinder & Co.
A Very Royal Beginning
Queen Elizabeth 1 Opened it in 1571 as she had been pleased with her visit to the retail vendors, that she allowed the use of the name "The Royal Exchange." Ever since this date, the Exchange has been used for Boutiques. It was Sir Thomas Gresham who took the idea to add a shopping mall area as early as 1660.
3rd Time Lucky, the early versions of the Royal Exchange
The First design concept of the Royal Exchange first started by Richard Clough early 1560's and Sir Thomas Gresham in 1566. There have been three Royal Exchanges built on the same site.
In 1666 the great fire of London destroyed the first and ironically a fire in 1838 also destroyed the 2nd building.
The second Royal Exchange building was a Baroque-inspired style by Edward Jerman in 1669.
Queen Victoria opened the 3rd 1844
Design influences changed through time too, but then seemed to come full circle. The first was inspired by a Belgian building in Antwerp called De Beurs, if you are a Flander or  Bourse in French Dialect. Thomas Gresham had been involved with this building at the time. It was a stock exchange too and built circa 1531 Neo-Gothic style.  It was considered the first stock exchange type building in the world and it was not just London who gained inspiration from its design. It too was affected by fire in 1858 and reconstructed in 1871.
A View inside the current Royal Exchange which shows off the design influences explained above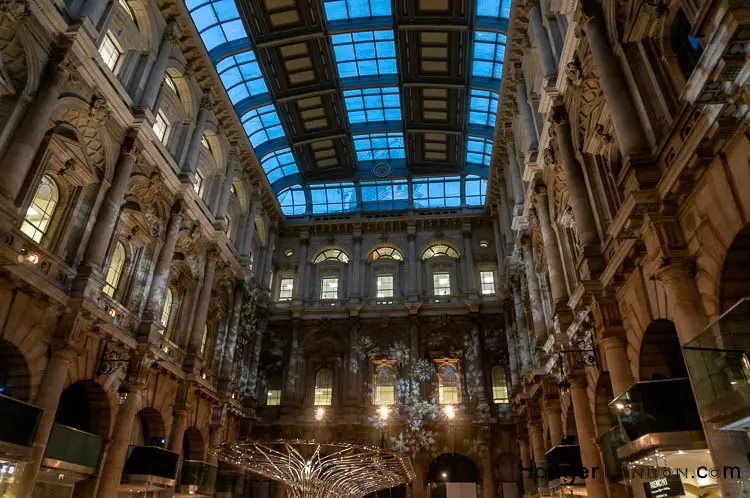 Relics from the 1980s, LIFFE trading floor where Stock Brokers once traded
For a brief glimpse of the story of this building, in the early 1980s the London International Financial Futures Exchange set up shop here. The telephones have gone, the multi coloured jackets have been hung up, but the building lives on.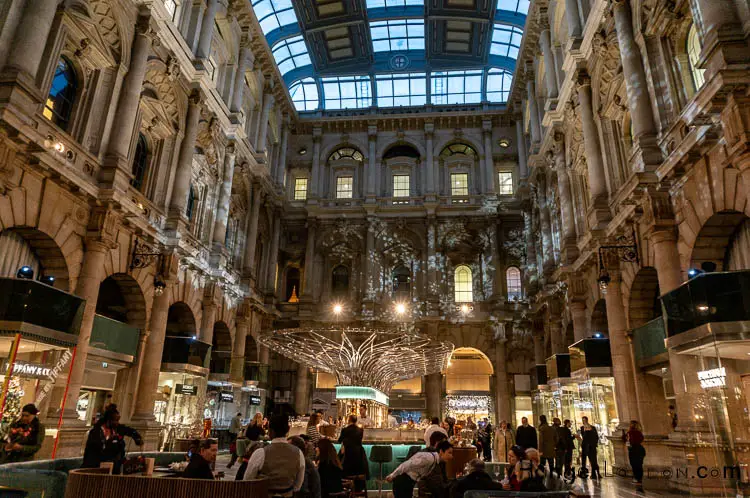 Fortnum & Mason stunning Bar inside the Royal Exchange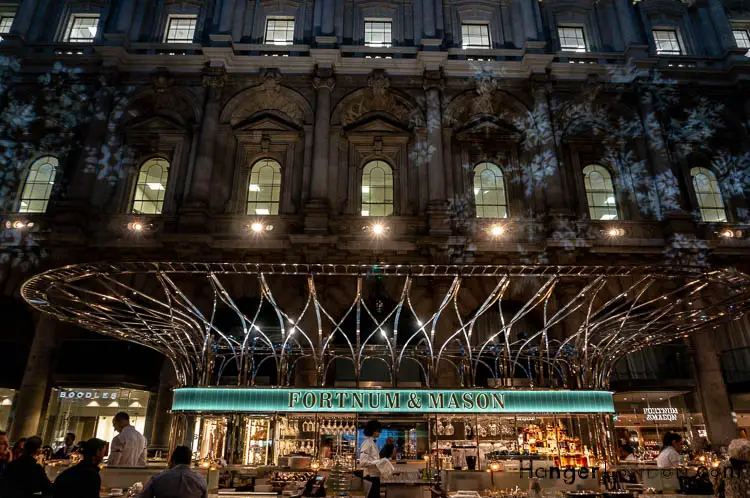 From London to Rome, design queues from the Pantheon in Italy
The third Royal Exchange design took its style from the Pantheon in Rome with 8 proud pillars. Sir William Tite used some of the original designs and ideas from the first building.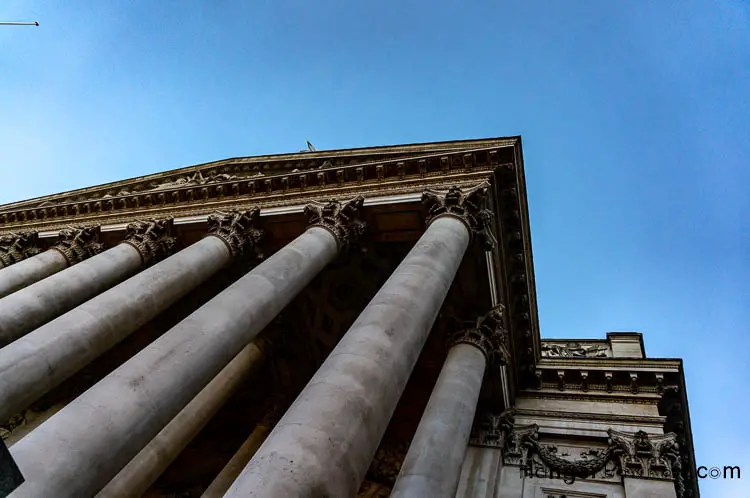 Photographic moments in time 1901 When Queen Victoria died her son was proclaimed King Edward VII on the steps of the Royal Exchange.
1920 London Troops War Memorial was unveiled in 1920
The Memorial that also now serves WW1 & WW2. Two Servicemen figures facing North and South.  A Royal Artillery statue and an Infantry statue The Royal Fusiliers.Sculpture Alfred Drury.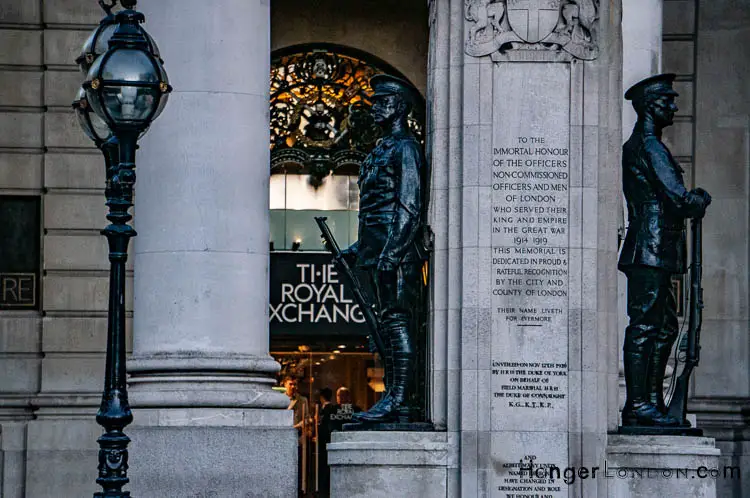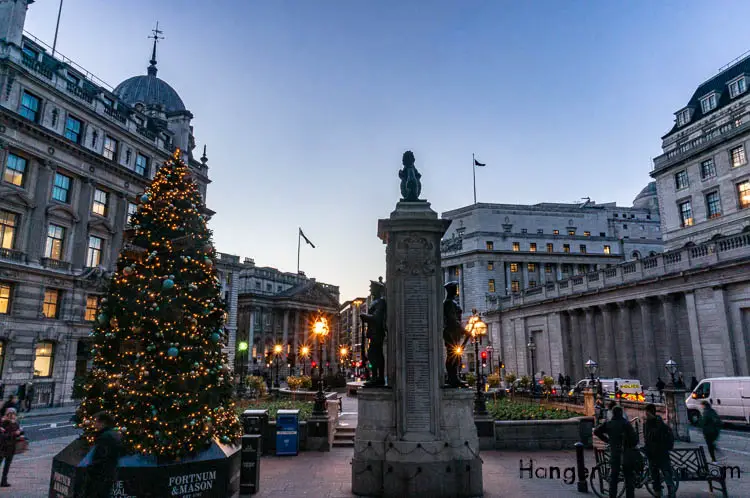 Look at A picture postcard View of Christmas Windows of the Royal Exchange Boutiques
Searle Royal Exchange Boutiques. Antique Vintage Jewellery & Silverware
Some 125 yrs in London. Member of FIRV Fellow Institute of Recognised Valuers. (FGA and DGA) Fellows of Gemmological and Diamond Gemmological Association. Selling items with gemstones, and operating a repair service.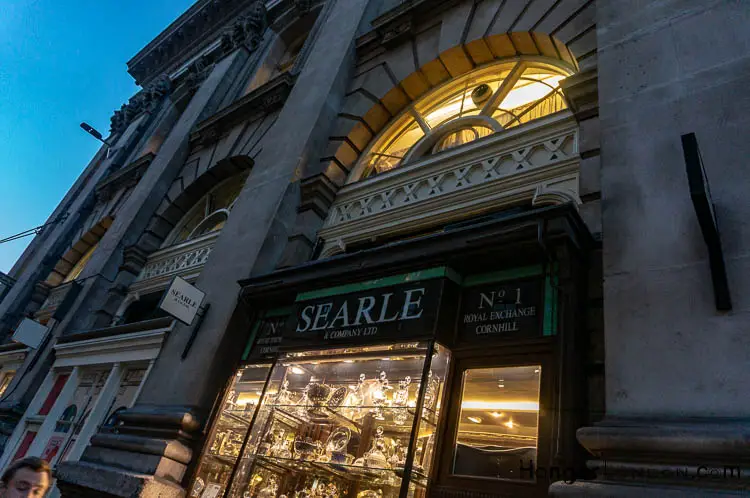 Church's Royal Exchange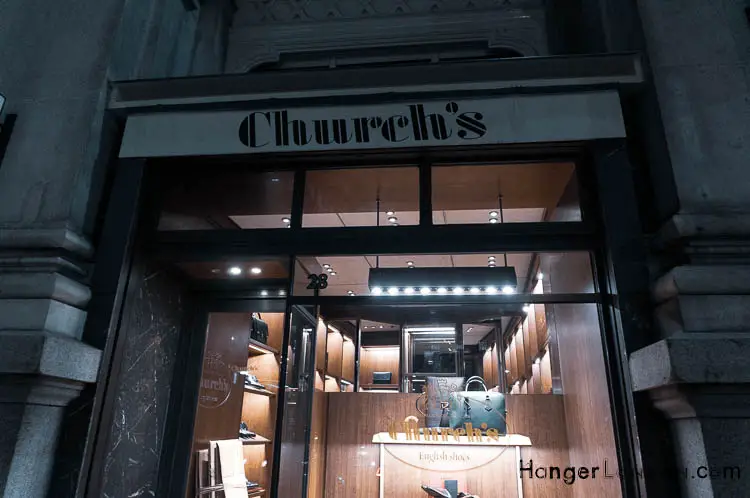 Paul A. Young fine chocolates shop The Royal Exchange Boutiques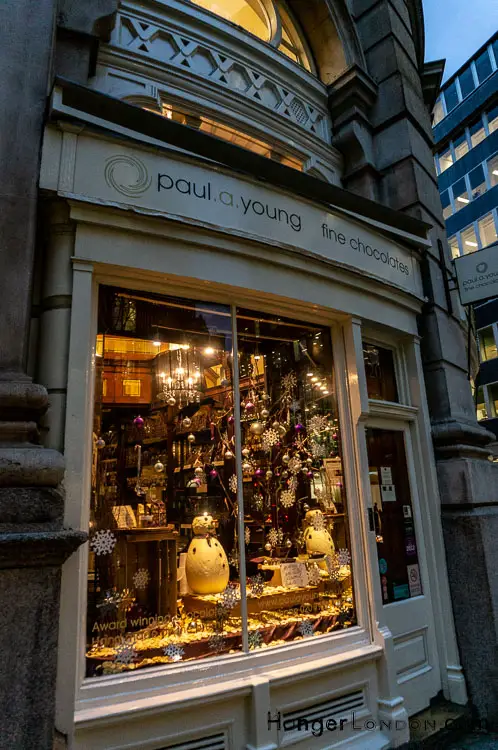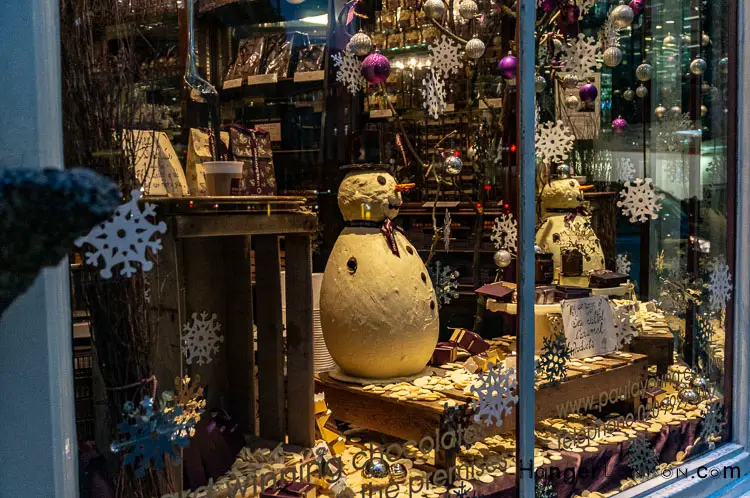 Royal Exchange Boutiques Rolex Christmas Watch display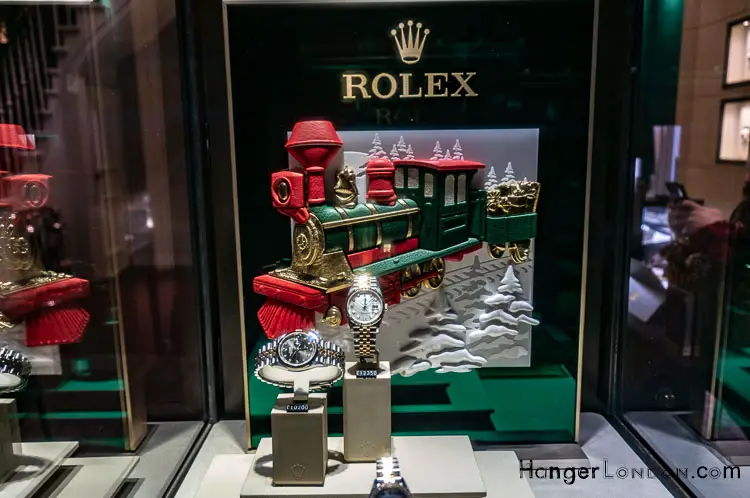 Royal Exchange Boutiques Hermès Christmas Window
Halcyon Days Royal Exchange Boutiques Christmas windows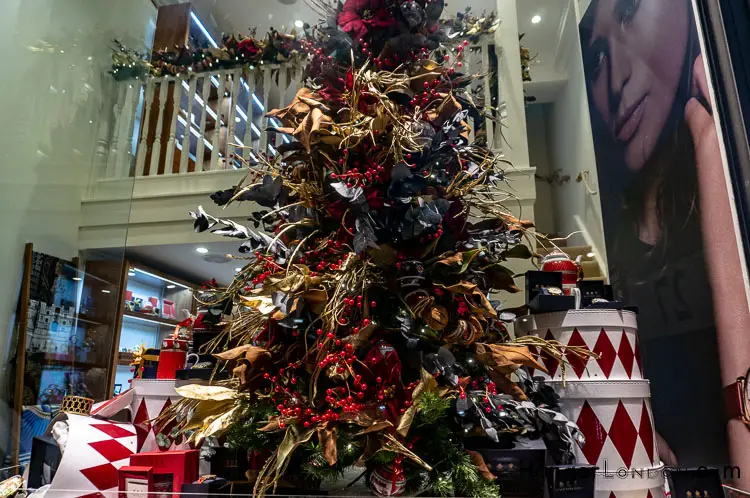 SageBrown London  Royal Exchange Boutiques Winter window
High-quality luxury leather goods for Ladies and Gentlemen. Bespoke items, personalisation. Lifetime service warranty. A range of styles colours and leathers. Family run business. Over 25 years experience. The British based brand is known for its elegance sophistication, both classic and modern designs.
Pretty Ballerinas Boutique Royal Exchange
Footwear mainly known for its flat heeled ballerina styles, but they do other shapes of shoes also.  This brand opened its first store online in 2005 and in Mayfair London in 2007 and eventually at the Royal Exchange. Other Countries soon opened their stores.  The Company made footwear since 1918 family business in the Mediterranean Menorca Island. The Flat shoes are named after famous Actresses or Singers to enable customers to find and remember their style. Many A-Listers have been associated with the brand. Kylie Minogue, Kate Moss, Claudia Schiffer, Elle McPherson, Linsay Lohan, Halle Berry, Angelina Jolie to name but a few.
Royal Exchange Jewellers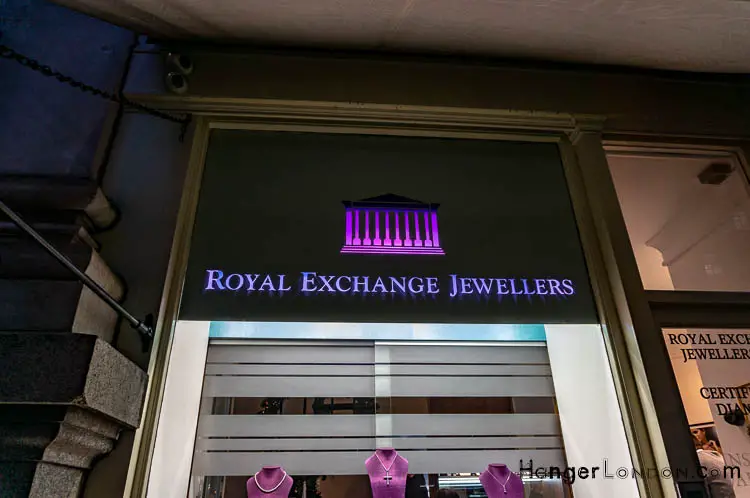 The unusual tall gates of the Royal Exchange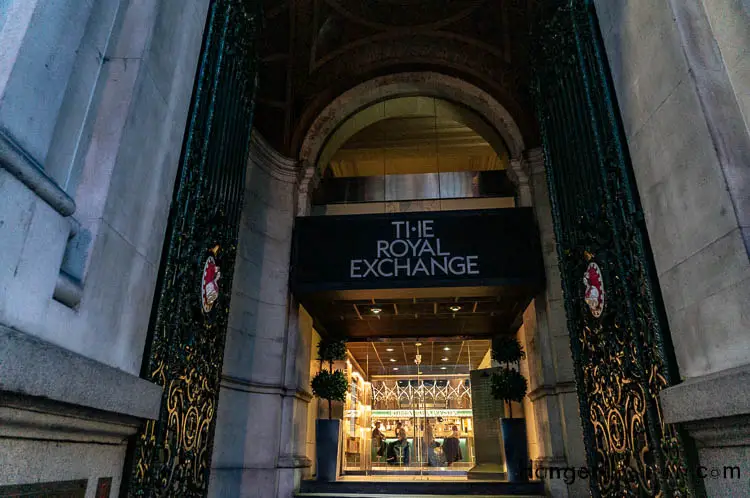 L'Occitane Royal Exchange Boutiques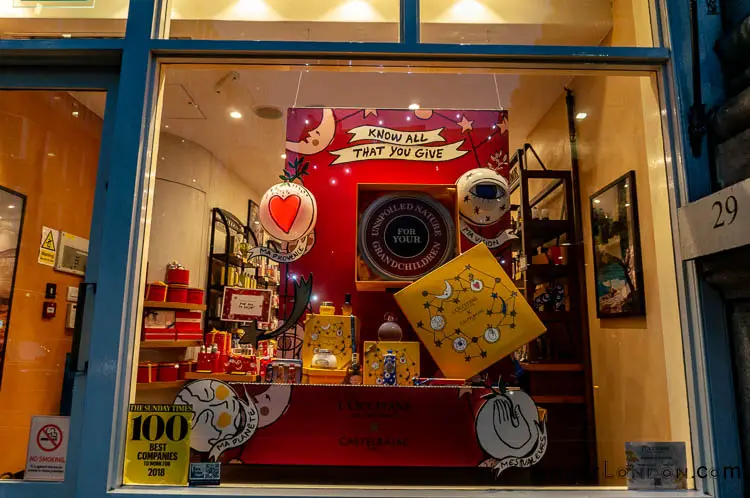 Jo Malone Royal Exchange Boutiques Christmas shop window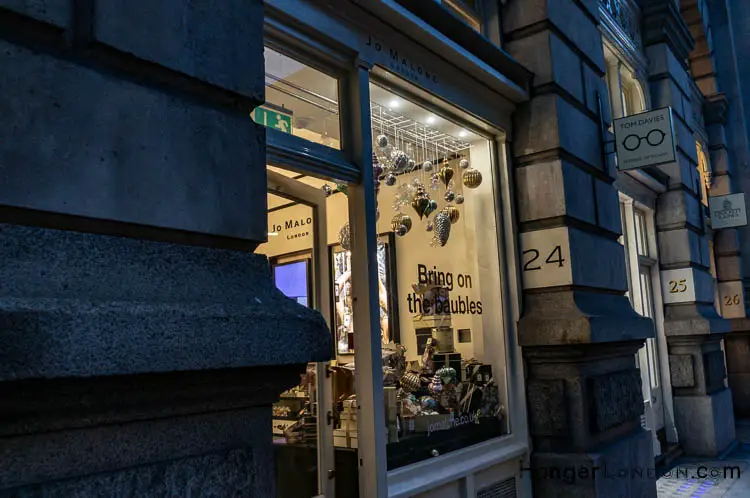 Melissa Odabash Royal Exchange Boutiques
Seen in Vogue this American Fashion designer former model is known for creating the Ferraris of Swimwear. Celebrities and Royalty have been seen wearing these garments from Catherine Duchess of Cambridge to Music star Beyoncé, Sienna Miller, Rhianna, Rosie Huntington Whitely, Gwyneth Paltrow, Naomi Watts were also seen in swimwear on the silver screen. The Designer created unisex hats to support the Charity entitled Elton John Aids Foundation. International recognition.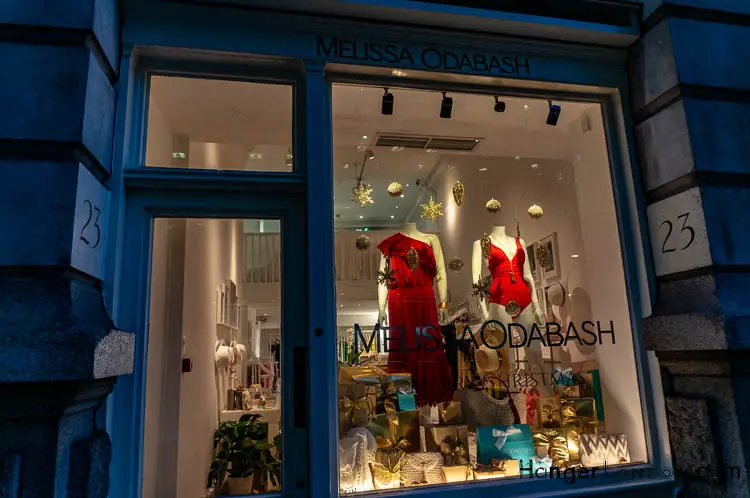 Watches of Switzerland Royal Exchange Boutiques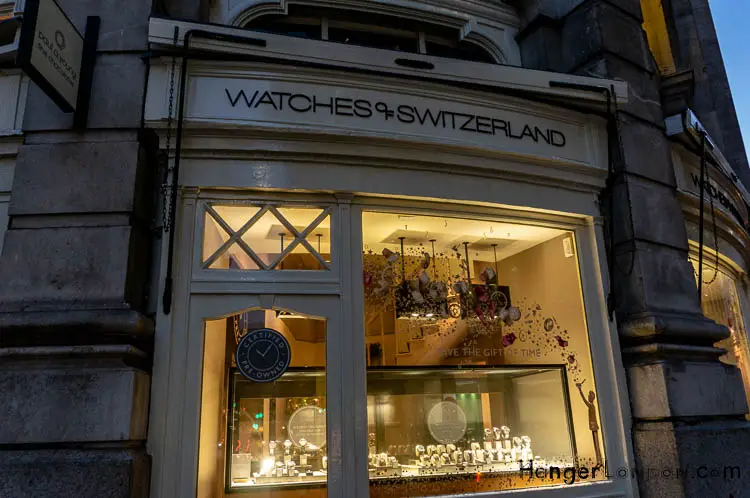 Castle Fine Art Boutique Royal Exchange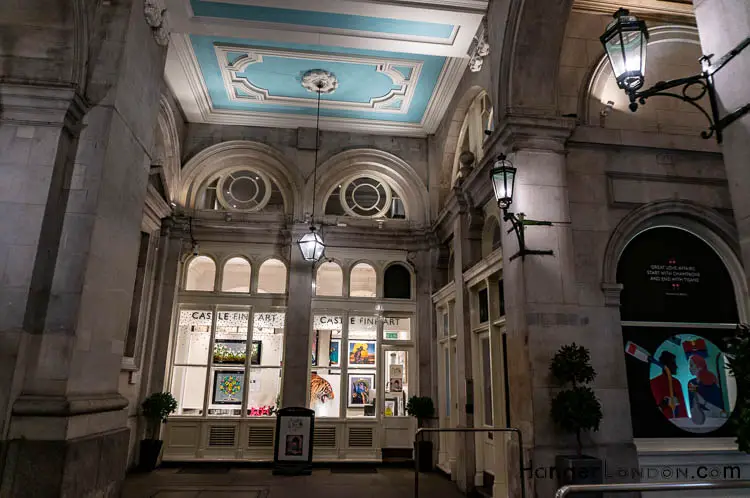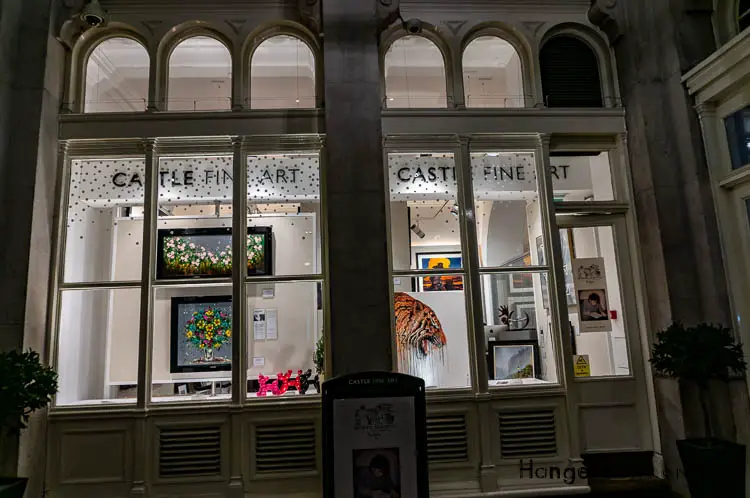 Ceiling decor Royal Exchange Boutiques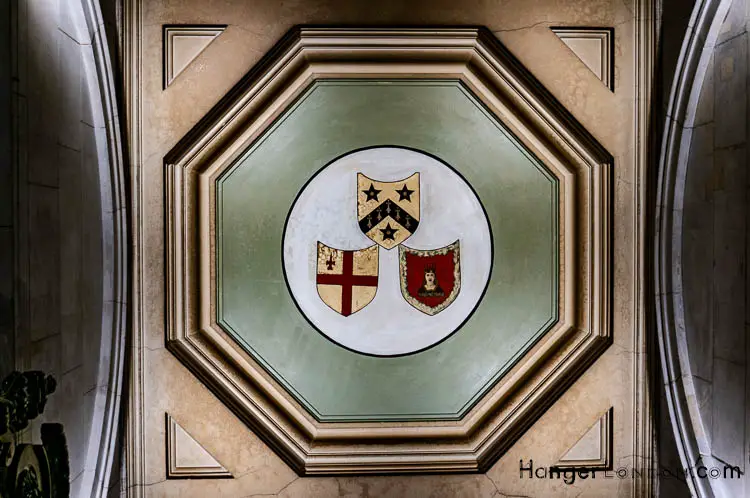 Leica Camera shop window winter Royal Exchange Boutiques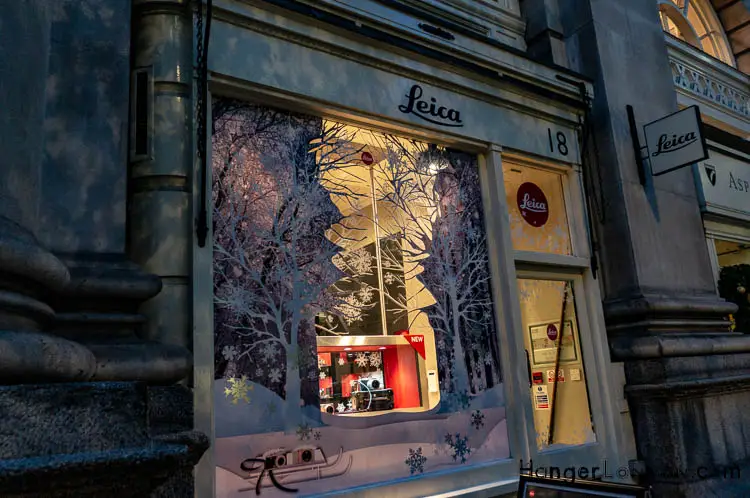 Entrances The Royal Exchange Boutiques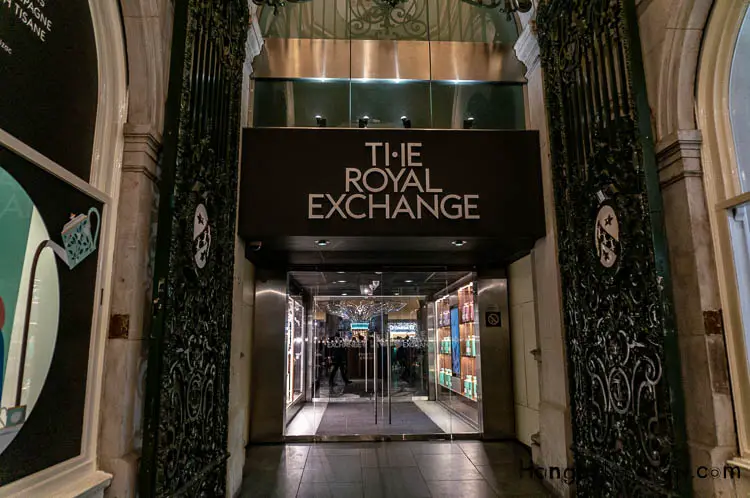 Royal Exchange Boutiques Entrance Exit
Wine Boutique Royal Exchange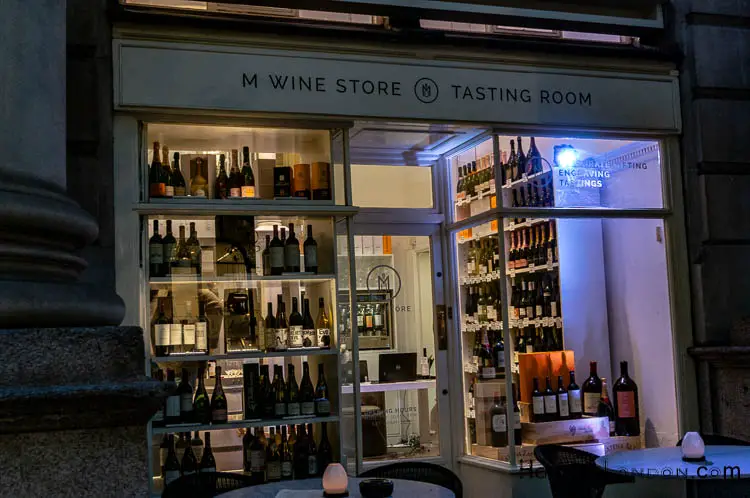 Mont Blanc Royal Exchange Boutiques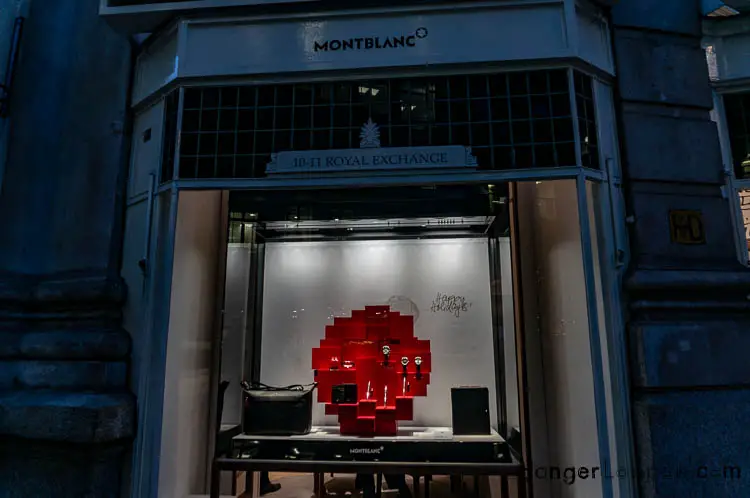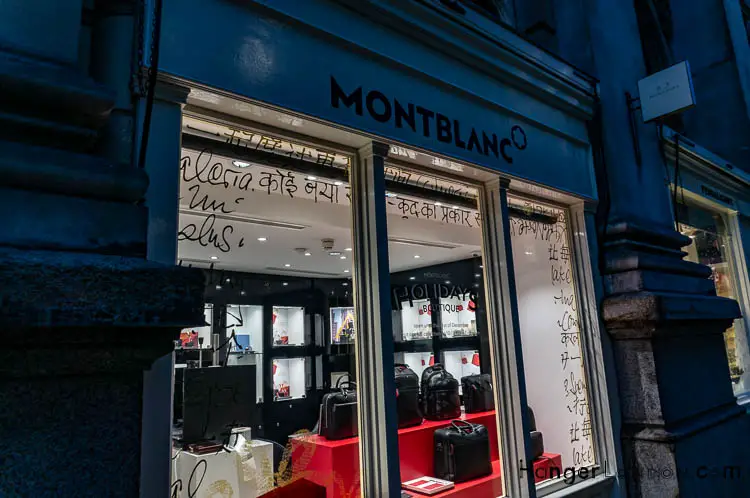 Tateossian Royal Exchange Boutiques
The first store opened in 1990 Designer unique jewellery and accessories for men and women . Meticulously crafted items that mix traditional precious materials, such as gold, diamonds and gemstones, with unusual materials such as copper nuggets, meteorites, dinosaur bones. The Creativity and innovation behind the designs result in unique items that are now known globally.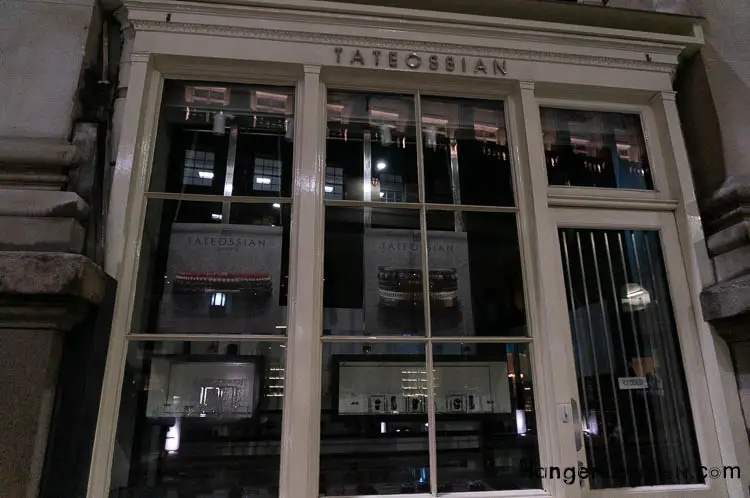 Links Royal Exchange Boutiques
Advertised as an Iconic Jewellery brand with an international presence. Their story started around 1990 with a bespoke request for a fish-shaped set of cufflinks. Statement watches and exquisite Jewellery for Men and Women. Attention to detail in the personalisation of their items including engraving and well-presented gift wrapping.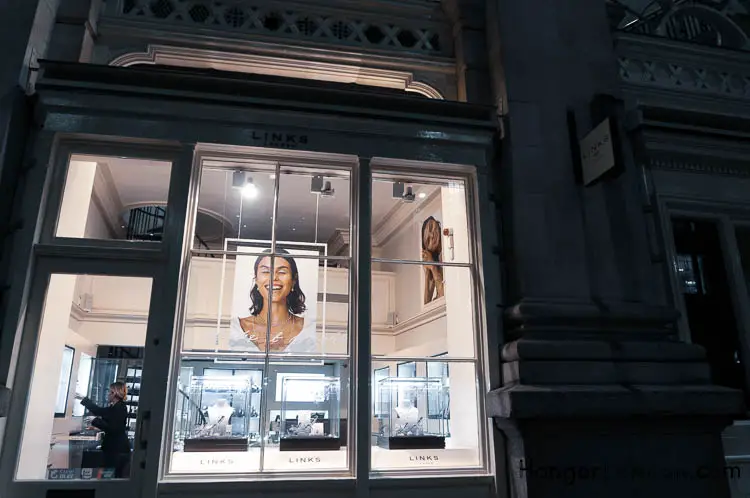 Bucklesbury and More Royal Exchange Boutiques Leather Goods and Accessories
You distinctively pick up what the brand means when they say  "Combining the Artisan with Artistry". Pioneers behind the women's Attaché case that enabled women to have an all in one feminine and business functionality to their design. British Designs that are hand made in Italy. Traditional methods, classic designs with contemporary twists. Featured in "The Lady " and "The English Home". Italian Leather in a range of stunning shades, including Crocodile texture. It was so tempting to get a close up of these beautiful items, but we were discreet in being at a distance.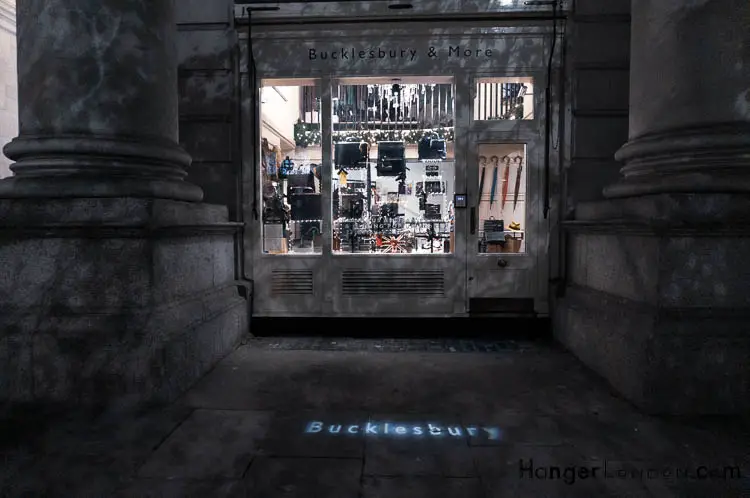 Penhaligons Royal Exchange Boutiques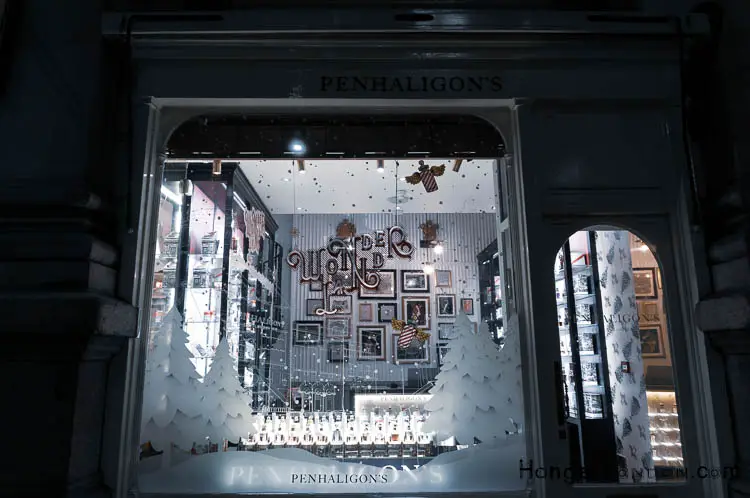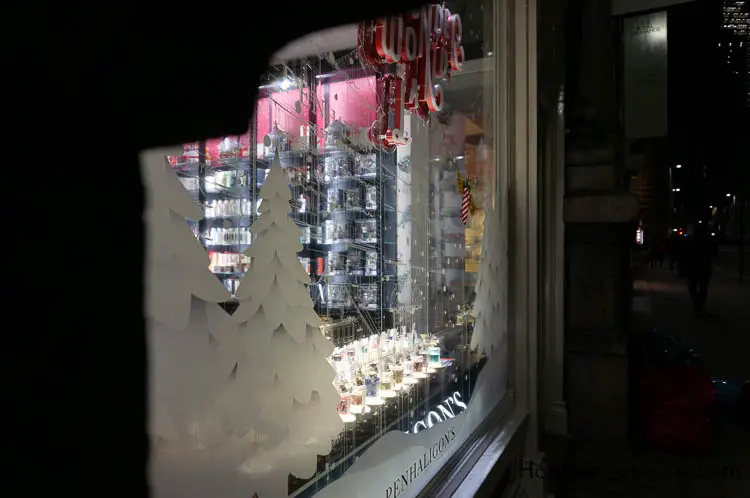 Aspinal of London Royal Exchange Boutiques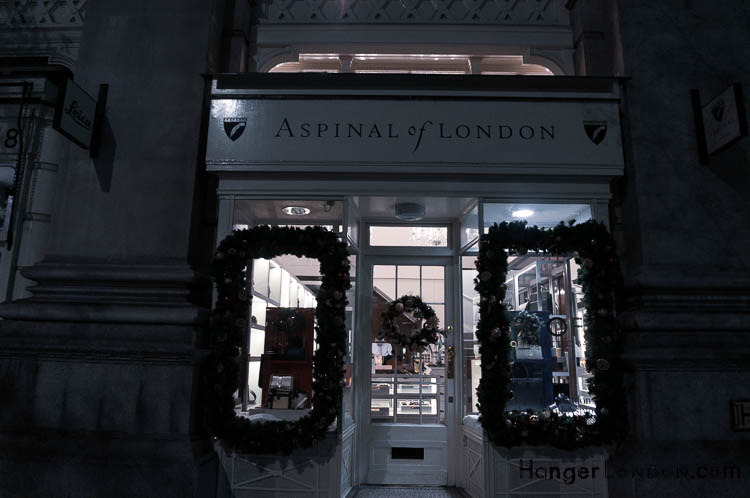 Tom Davies Bespoke Opticians Royal Exchange Boutiques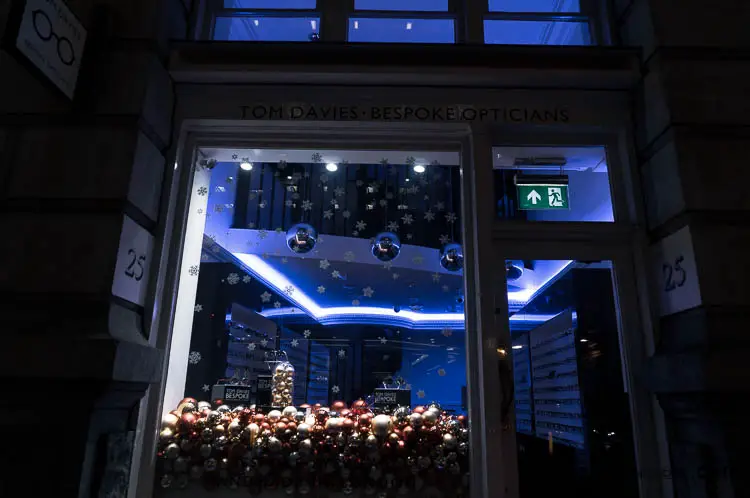 Crockett & Jones Royal Exchange Boutiques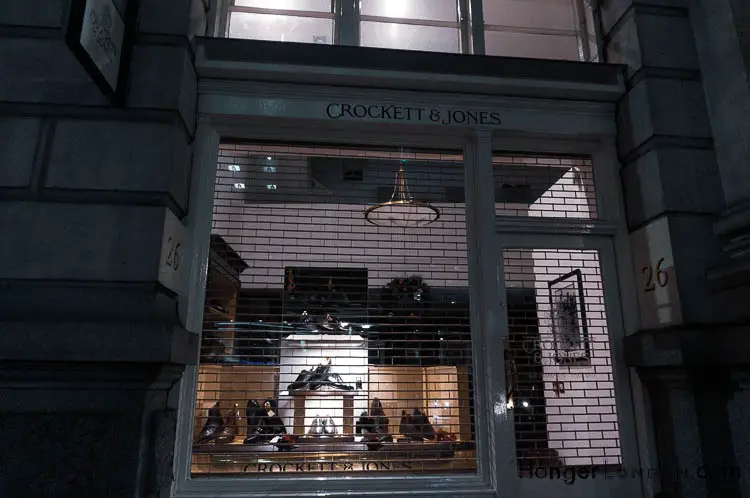 Bamford Grooming Department Royal Exchange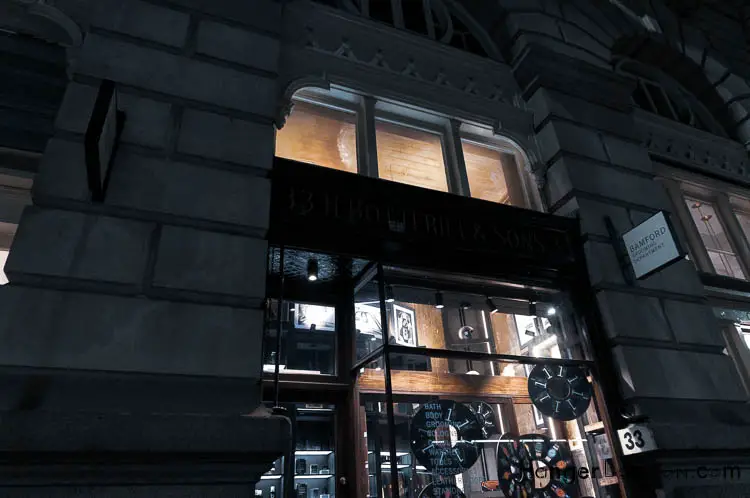 Louboutin Shoes Royal Exchange Boutiques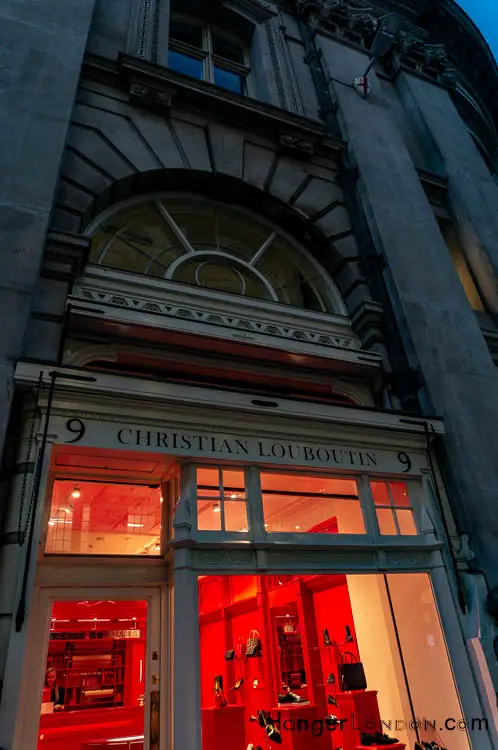 Smythson Royal Exchange Boutiques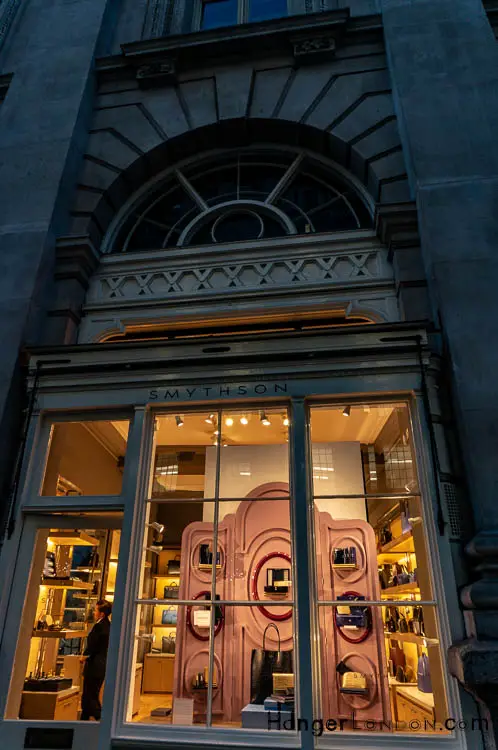 Liquid Opulence Royal Exchange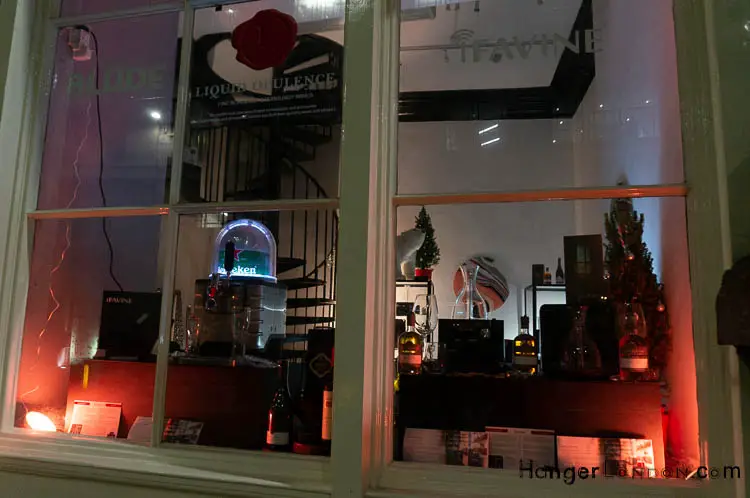 Portico Pediment a Tympanum with a sculpture Frieze artist Richard Westmacott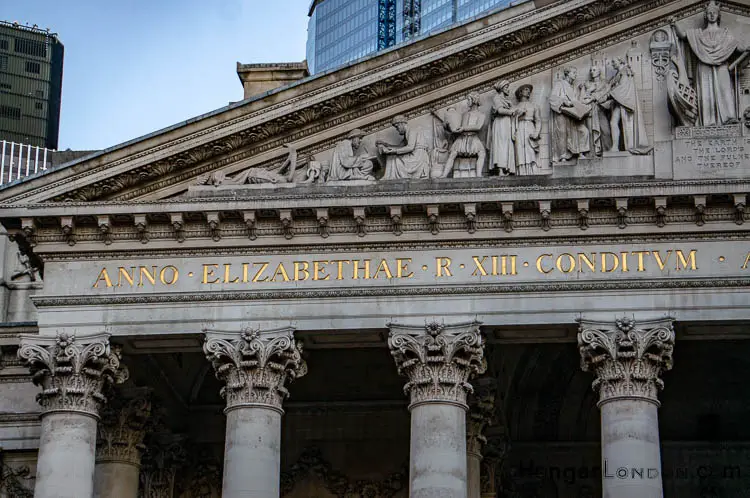 The Latin inscription states that the Exchange was founded in the thirteenth year of Queen Elizabeth, and restored in the eighth of Queen Victoria.[7]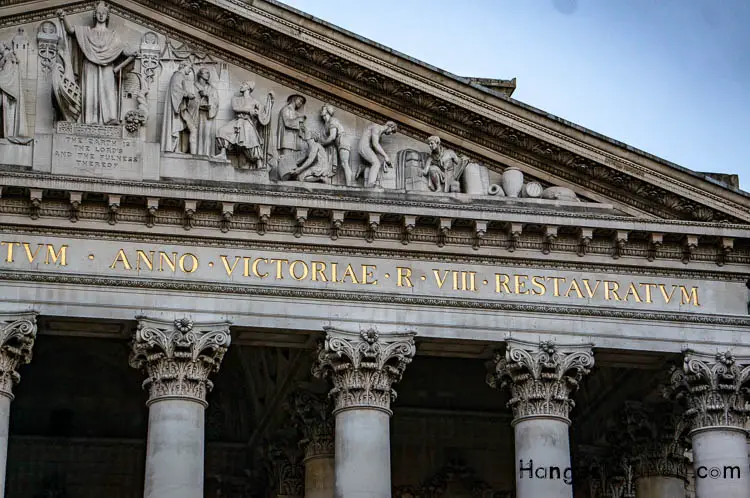 bible verse
"The Earth is the Lord's, and the fulness thereof".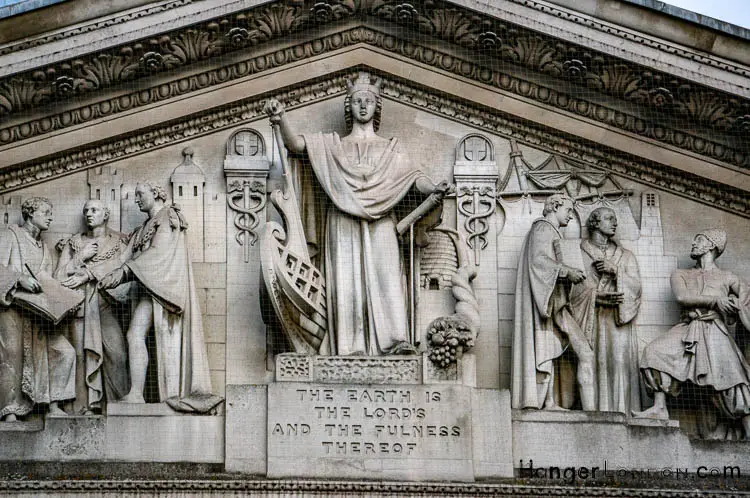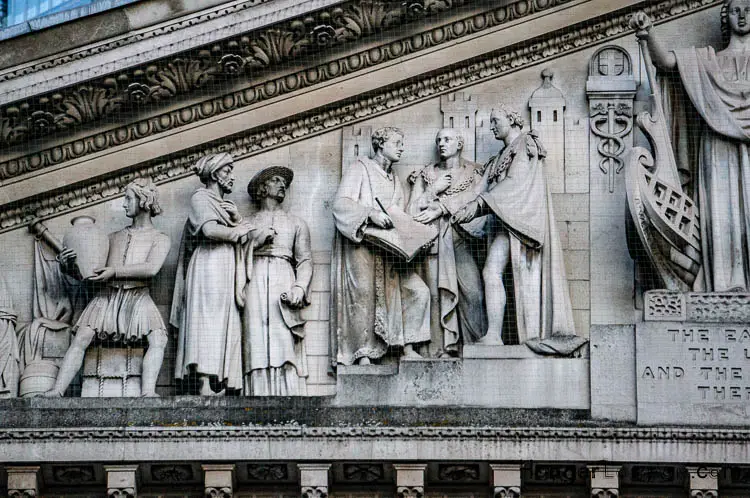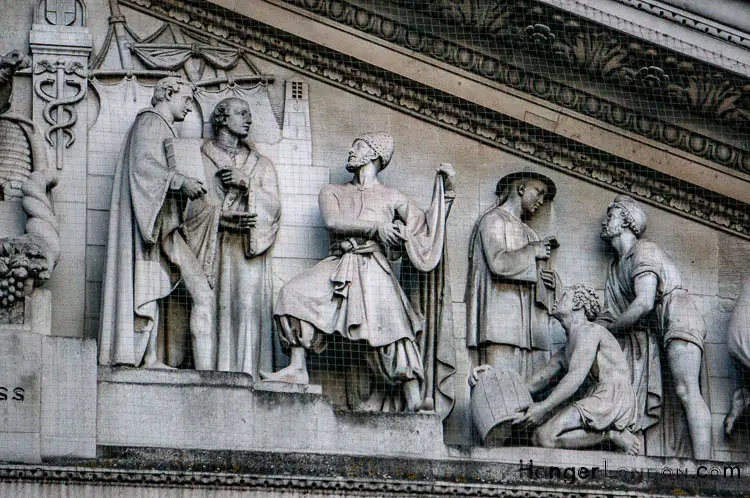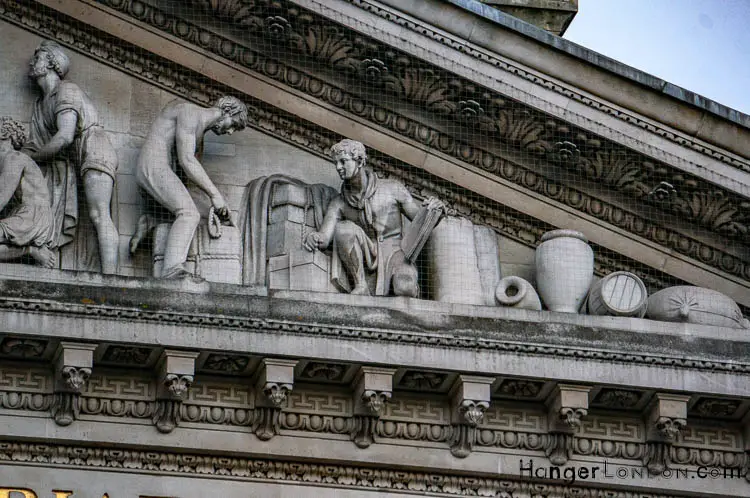 Historical Images of the Royal Exchange
World War 2
During World War 2 on the 10th January 1941, the Bank Underground station was hit during an air raid. The bomb hit the road junction in front of the Royal Exchange with devastating consequences.  A photograph of this is owned by the Museum of London Photographer/ Artist  Arthur Cross Fred Tibbs. Linked here.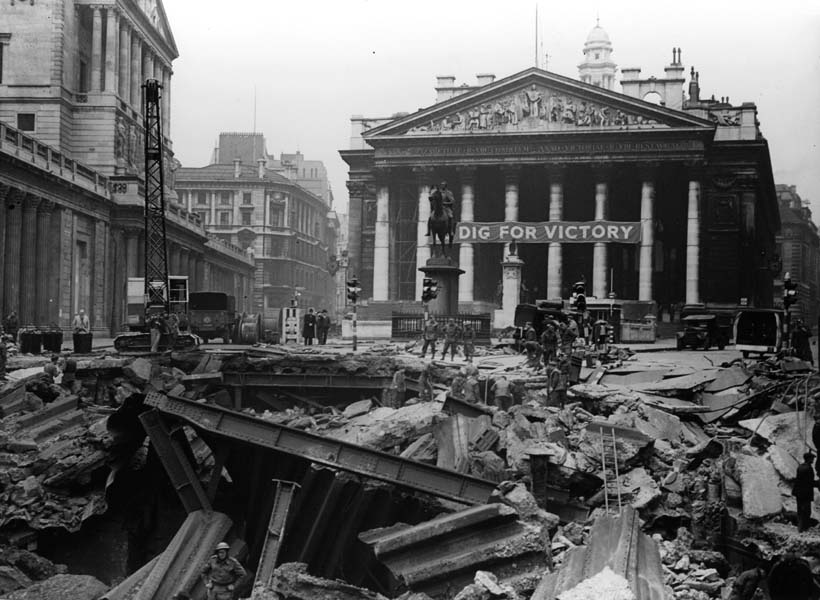 Topolski also sketched this war damage in 1941, this can be seen at the Bank of England Museum.
1980s Financial Trading Futures at the Royal Exchange
1982 London International Financial Futures Exchange (LIFFE) occupied the building for trading.
Other Notable images
2001 renovations including modernisation of the retail boutique area and dining space were by architects Aukett Fitzroy Robinson.
The Royal Exchange is adorned by a few statues and decoration.
Many might recall the Statue on horseback outside the front steps of the Royal exchange, It is, of course, the 1st Duke of Wellington Sir Arthur Wellesley. The metal used was from enemy cannons.