History of Bank Station and Monument Station
Bank station opened in February 1900, named after the Bank of England which sits almost above it. The Bank complex is the interchange for the Northern Line, Central Line, Waterloo & City Lines, and the Docklands Light Railway. The northern Lines precursor was a railway line called City and South London Railway. Bank Station is linked to Monument station through underground walk passageways. Monument station is named after the Monument to the great fire of London which opened in 1884. Monument station is the connection station for the District and Circle line. These stations are located in the heart of the city under the Zone 1 ticket fare, they remain one of the busiest interchange stations on the London Underground Network serving in excess of 100 million passengers per year, the 4th busiest in London.
Where can go from Bank, Monument and Walbrook station
6 lines, illustrating the start and end stations of these lines and the next station you can get to from Bank / Monument
Central Line from Bank Station
      West Ruislip <<–        St. Paul's –  Bank –  Liverpool Street      –>>Epping
Northern Line from Bank Station
     Morden <<–        London Bridge –  Bank –  Moorgate      –>> Edgware
Docklands Light Railway (DLR) from Bank Station
     Bank (DLR) –  Lewisham, Stratford, Beckton
Waterloo & City Line from Bank Station
     Bank ->> Waterloo
District Line from Bank Station
Ealing Broadway <<–        Cannon Street –  Monument –  Tower Hill      –>> Upminster
Circle Line from Bank Station
Hammersmith <<–        Tower Hill –  Monument –  Cannon Street      –>> Paddington
The Walbrook entrance at Bank Station, what is Walbrook?
Walbrook has a historical connection to the site that goes way back to the Roman settlement of Londinium (London) and even further back as it represents one of London's lost rivers. The Walbrook river was formed from tributaries from different areas in central London which flowed through the city of London and today underneath the Bank of England. The river no longer can be seen, but the name lives on in the name of the city ward Walbrook. Some suggest the name Walbrook derives from the river crossing through the London wall i.e. Wall + Brook (river /stream)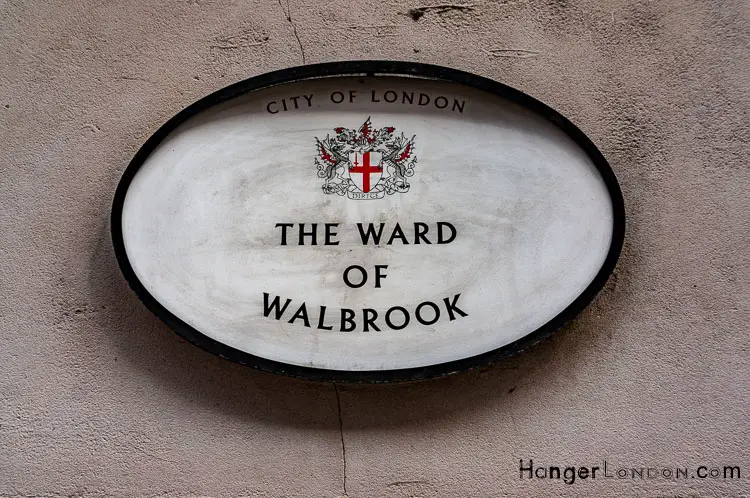 The tour Photographs of Walbrook entrance at Bank Station,
The Station will have an official VIP opening on the 12th of December 2018 but opened only just recently to the Public.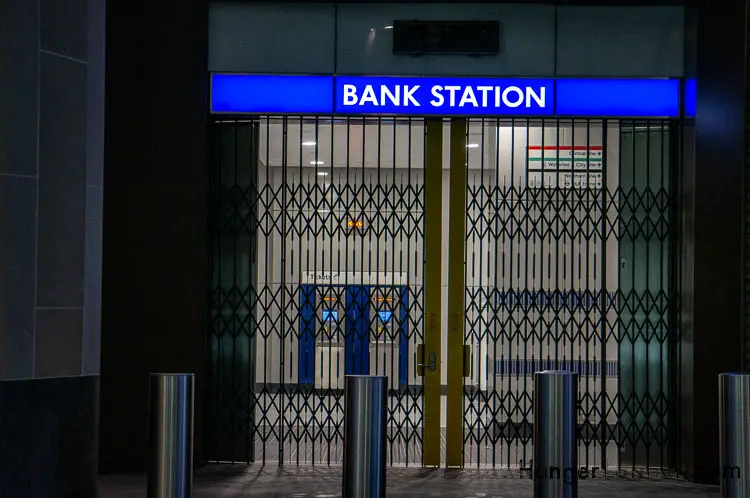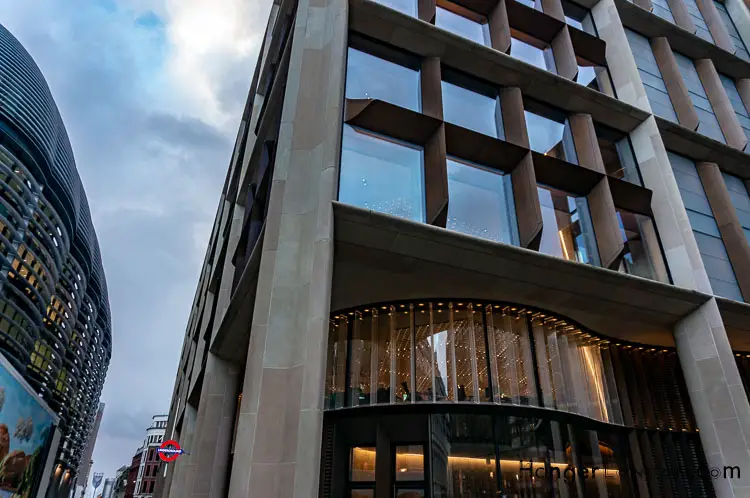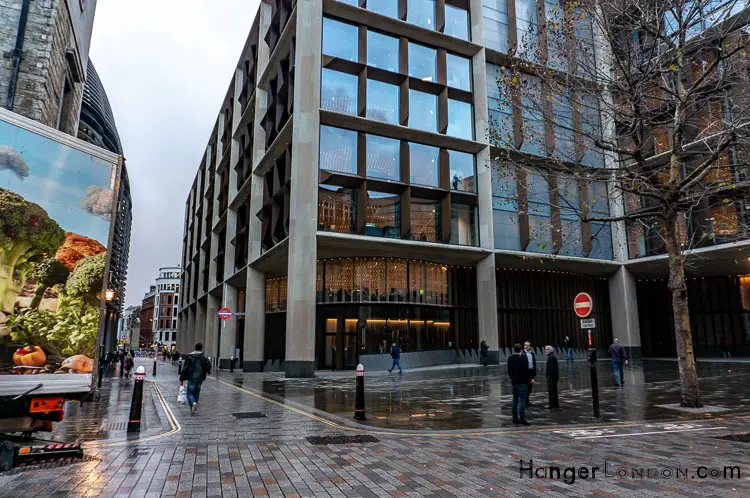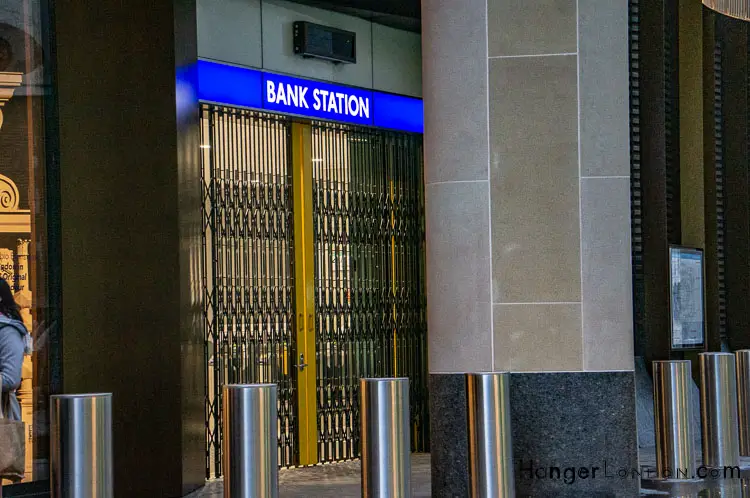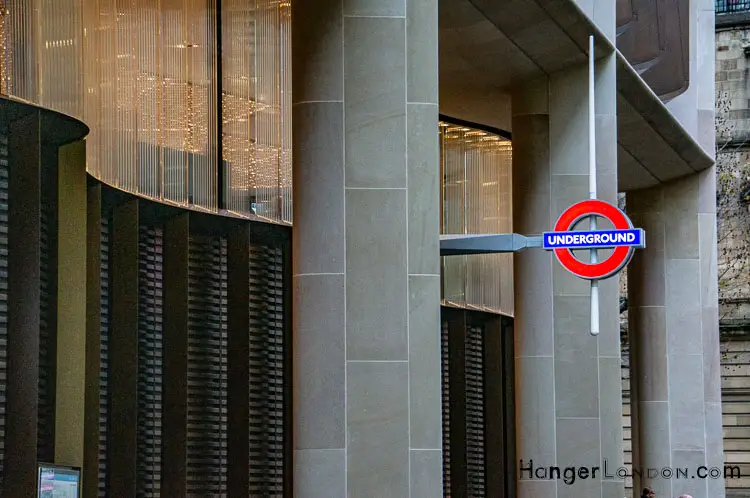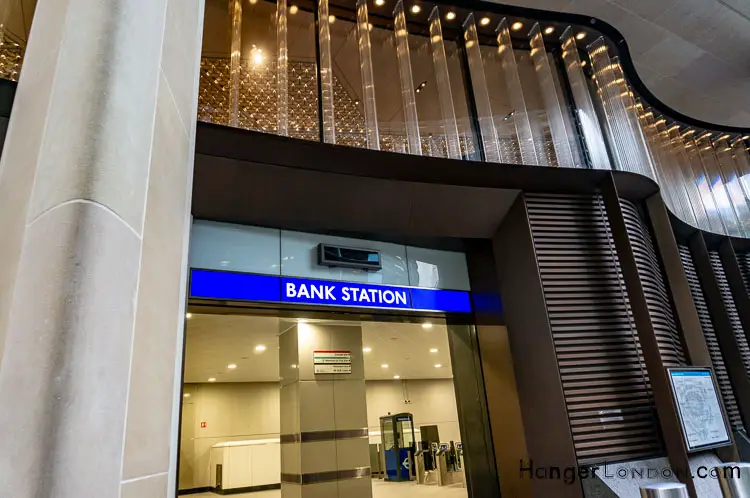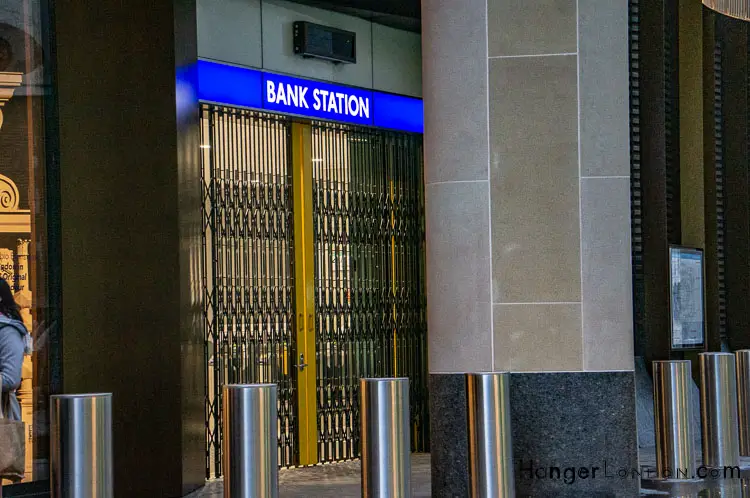 Bank Underground Walbrook entrance next to the London Mithraeum space Bloomberg 12 Walbrook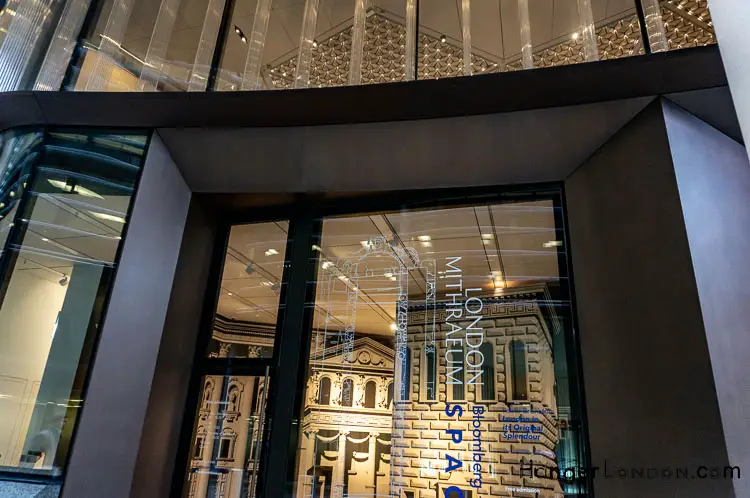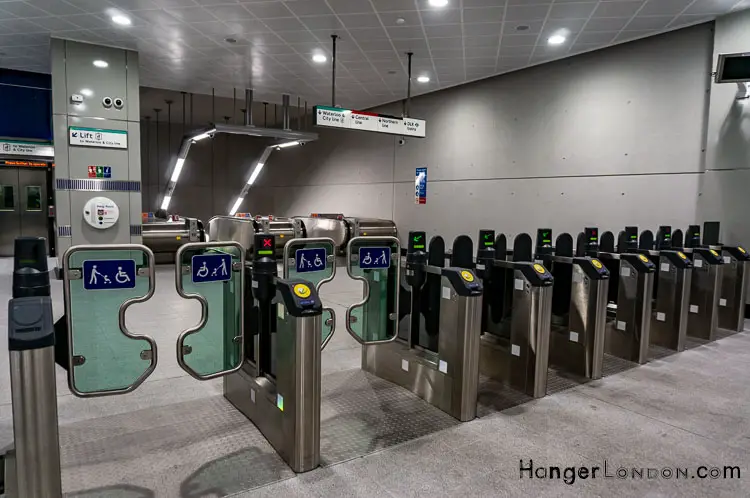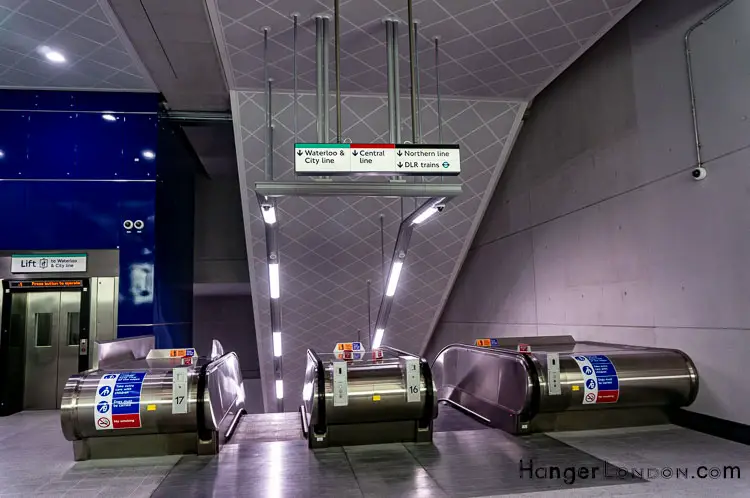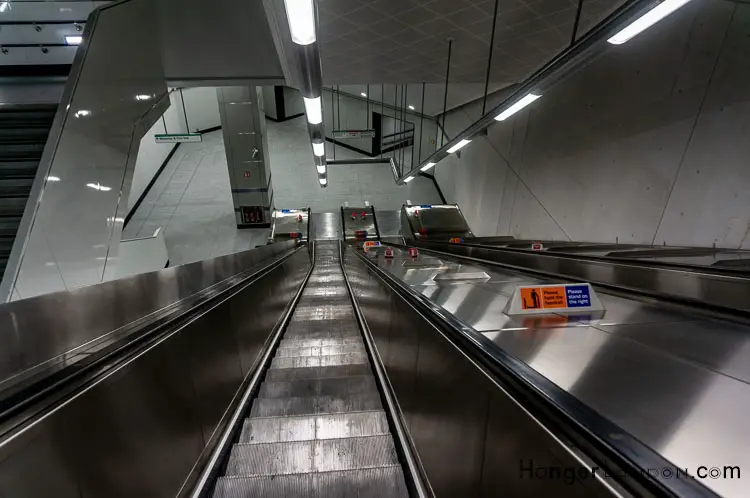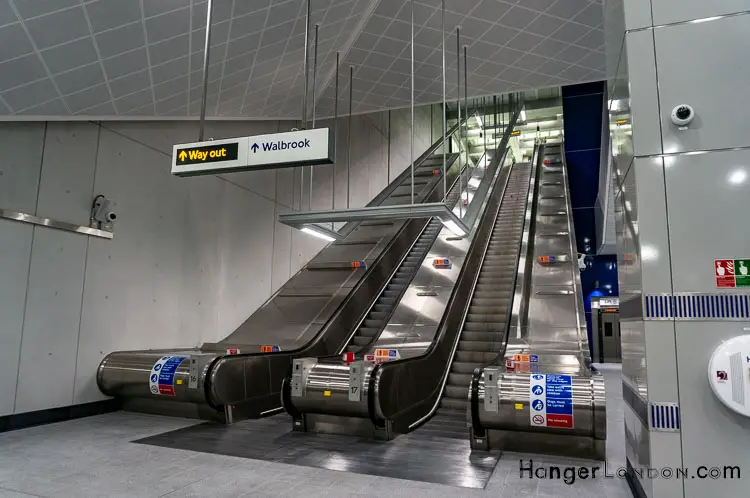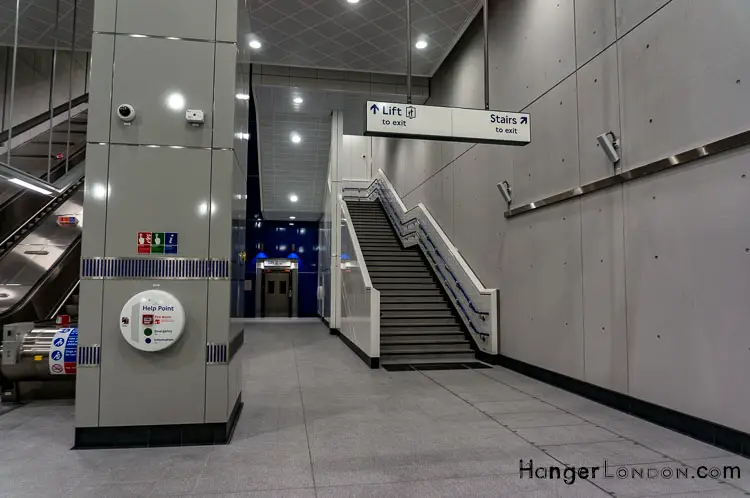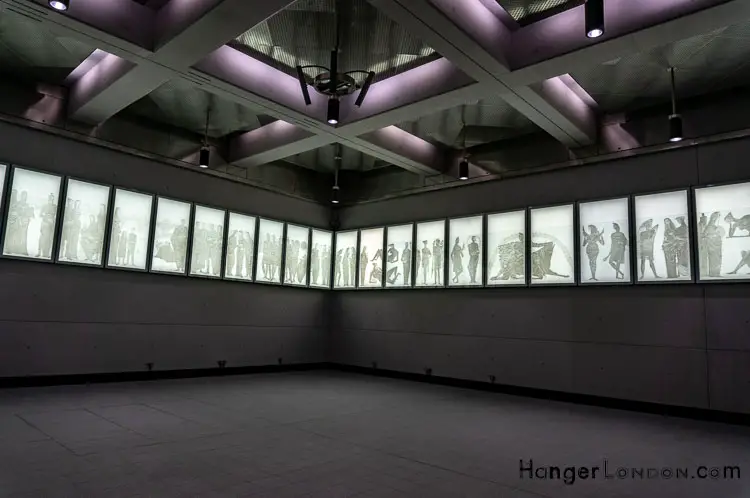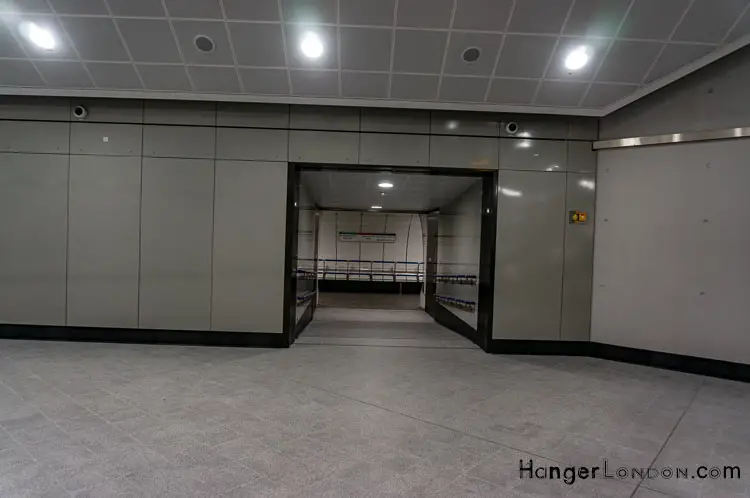 Walbrook Bank Down Escalators and Lift leads to the following network lines on the London Underground ;
The Northern Line ( Black)
The Central Line  (Red)
Waterloo and City Line. (Turquoise)
DLR Docklands Light Railway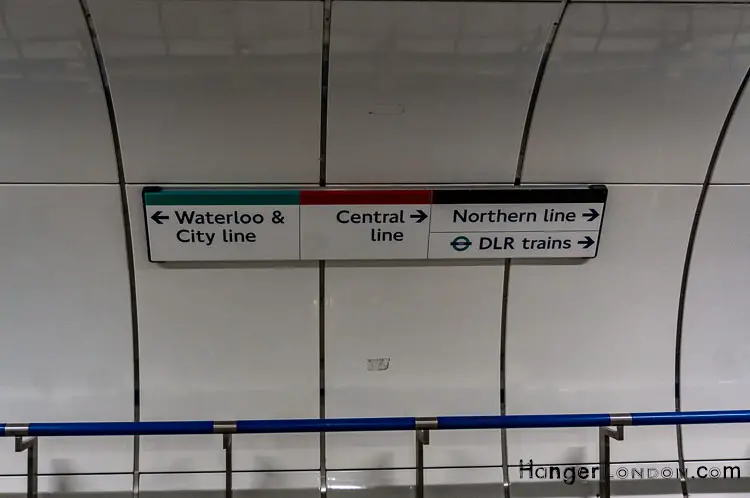 Waterloo & City Line foot tunnel and escalator from the Walbrook Bank Entrance / Exit
District and Circle line can be approached further into Bank Station but you can follow the directions from Walbrook
The Travolator at Walbrook Bank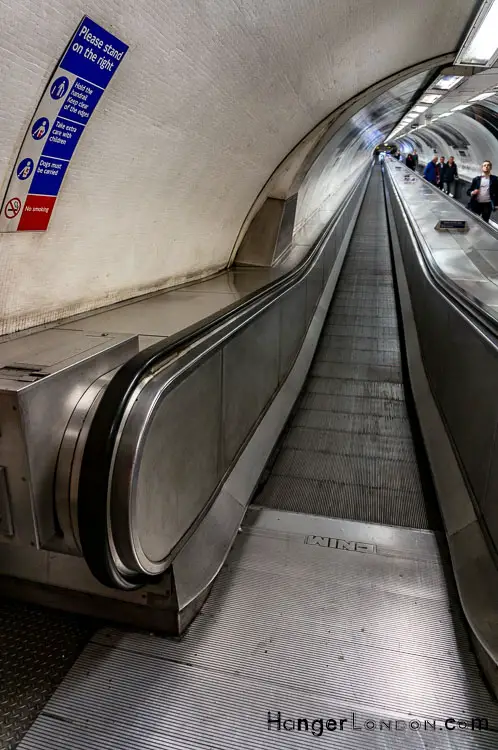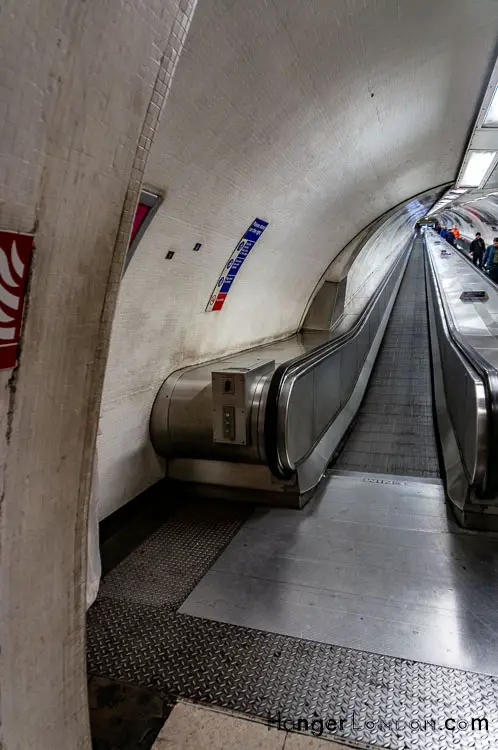 Walbrook  Bank Underground Tunnel exit options