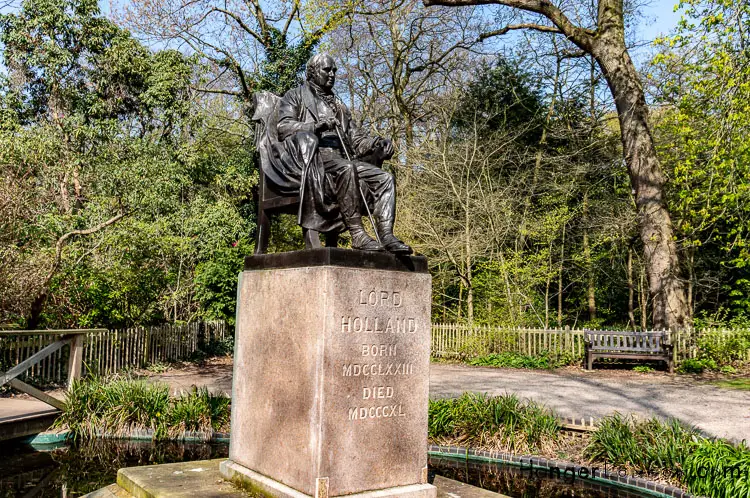 The sculpture is by G F Watts RA and Sir Joseph Edgar Boehm RA
Lord Holland, or full name, Henry Richard Vassall Fox 3rd Baron of Holland was a politician and major figure in politics in the early part of the 19th Century. He served as Lord Privy Seal  8/10/1806 to 31/3/1807. Under the Prime minister Lord Grenville and the Monarch George III.
Current waves on Lord Holland's Statue
Elizabeth Vassall (1771-1845) was married to Jamaican plantation owner Richard Vassall (1732-1795). Upon her husbands death, Elizabeth married Sir Geoffrey Webster (1741-1800), upon her second husbands death Elizabeth married Lord Holland.
Lord Holland through this marriage came into owning the fortune of his wife's West Indies plantation as well as the slave labour of 401 souls it contained.
In a number of articles written at the time on the topic of Lord How being in the odd position of being a de-facto slave owner as well as being a proponent against the slave trade. Something which appears to have placed Lord Holland in a moral and political dilemma.
One thing for certain the British Parliament abolished slavery through the Abolition of slavery bill to end enslavement in the British Colonies.