Something different to do on Friday night in London? Why not experience a late night at the Victoria & Albert Museum? We went in search of the after-hours experience at the V&A Museum and found some interesting and also unexpected things.. follow our journey
How late does the late night at the V&A museum stay 0pen to?
Friday evenings the V&A Museum doors stay open until 22hrs yes 10 pm.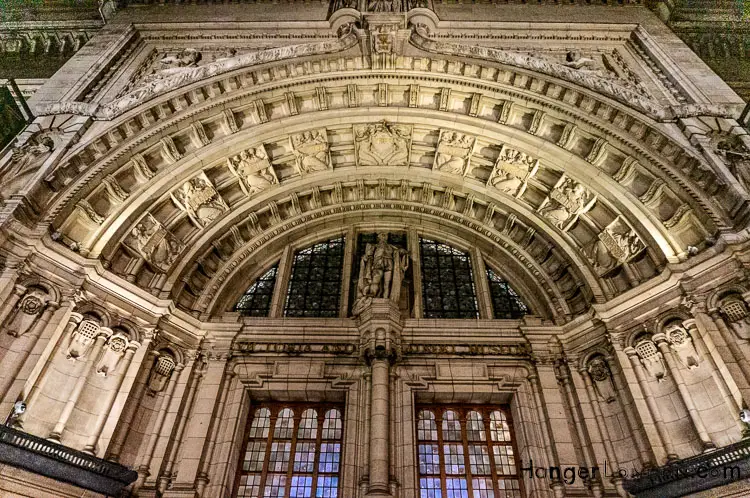 What is there to see at Late night at the V&A Museum? Are there any themed events?
Themed evenings are run on the last Friday of the Month except for December and May. 30th of November was themed "Rising" a pamphlet about the events was available and the website has details. You do not have to participate in those events and can still enjoy browsing the museum.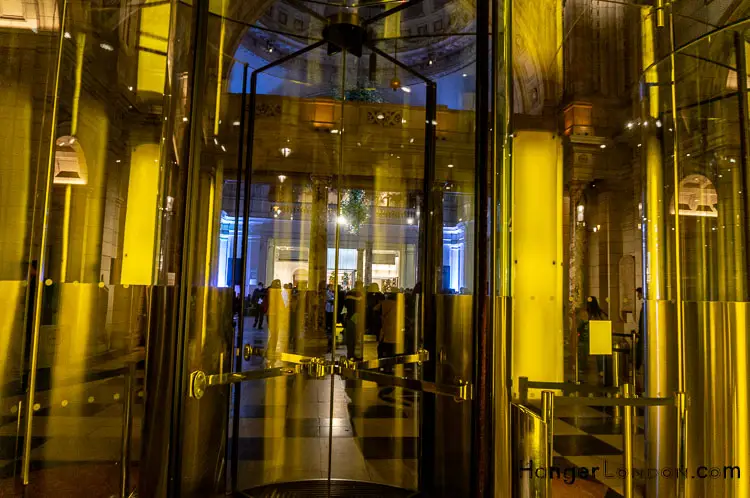 But the late night opening on a Friday can still be enjoyed when these events are not running too. The Beauty of this is that it's quieter, its more relaxed and the lighting seems more subdued in places. It's possible to look down corridors an view them in their splendour in terms of their interior design and showcases.
Drinks and a Live DJ – Reception Main Foyer entrance
This is where people were congregating for drinks, and a live DJ was there with a sound system that bellowed throughout the larger halls behind the front desk area.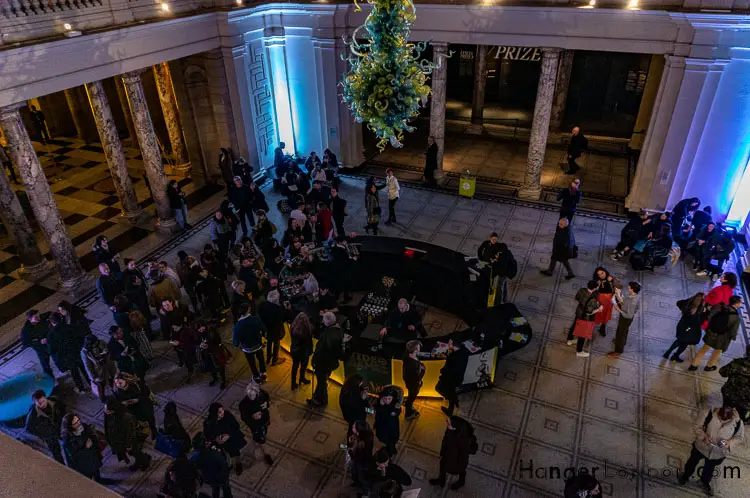 Important to note, not all the galleries are open after 17.30hrs on a Friday, for the late night at the Museum.
It does not appear through asking around that the internet details have caught up with the fact that people want to know in advance, what is open to browse on a late night and what sections are closed access. From asking around there is an awareness that people have suggested this gap in information. So we flag up the gap here because the last you want to do is to suggest somewhere to go in an evening and then not let someone know they can not see what they travelled all that way for. During our trip, the free sections of Jewellery were closed and is never a late night shift contender, sadly. We are not sure if the closed sections are set in stone, it would be good to know.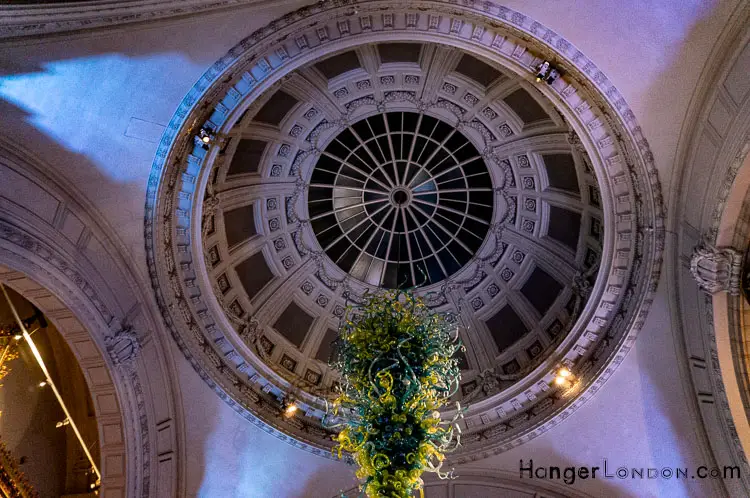 Excellent Customer care volunteer stewards
There are lots of volunteer stewards dotted around on a late night opening, with extensive knowledge as to what is out of bounds, and how to get from one section to the other. They also know about themed events and can make suggestions.
All the volunteer stewards made a great effort to find us and others, a good experience or make the most of what was open.
The areas we noticed open at the late night at the V&A
The Free Fashion Gallery was open. The Silver section, Stained glass, Ironworks, Miniature portraits, the new photography gallery to name but a few. It also seemed like the ticketed exhibition Fashioned from Nature was also open.
The Silver section at the V&A
This gallery was opulent and had sections of historic time and designs of silver from that period.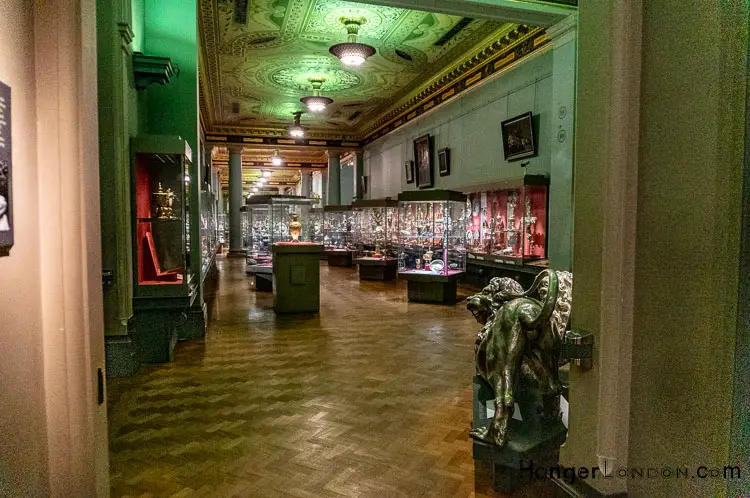 Bouquet of cutlery found in the Silverware gallery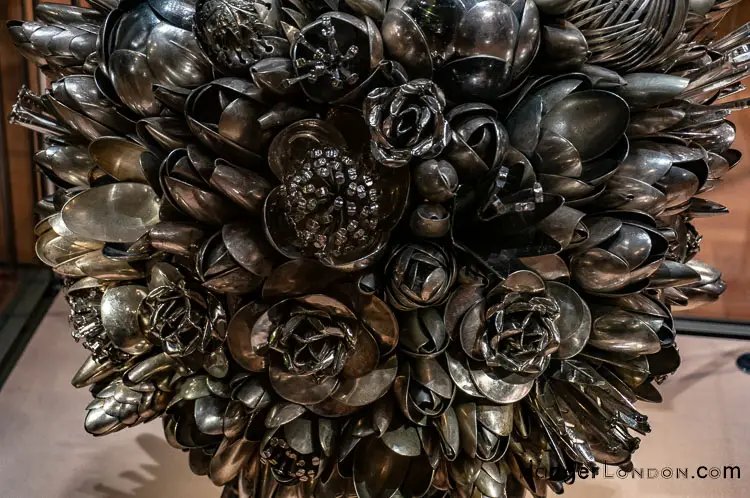 Stained Glass windows section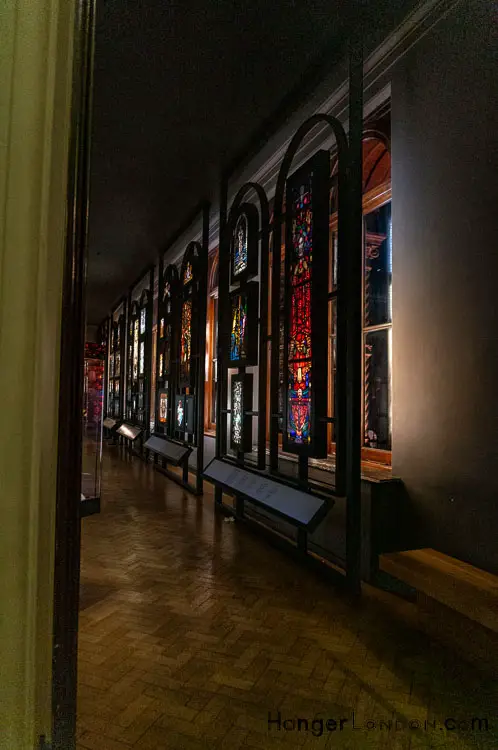 Photography Gallery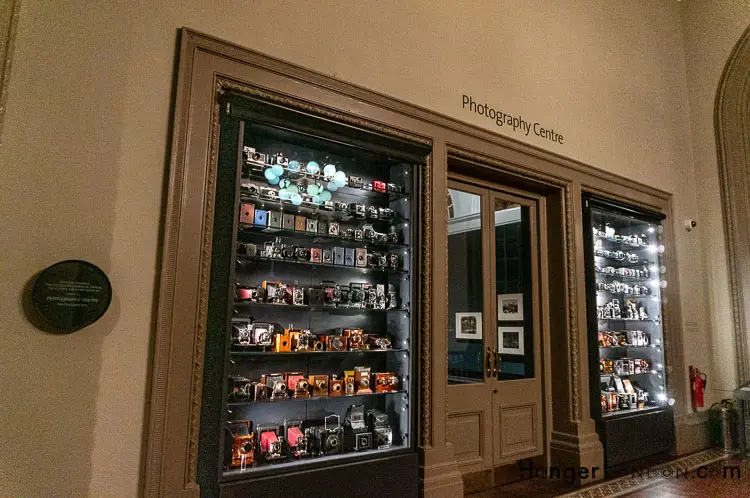 The Sir Paul McCartney Family donation room at the V&A
Featuring work of Linda McCartney and her daughter Mary who also went on to become a Photographer. Linda was the first female to shoot a rolling stone cover and had met many rich and famous in her time photographing. There are around 13 photographs with information about each.
Amazing collection of Brownie film Cameras at the V&A museum was open during the Friday night late night opening at the V&A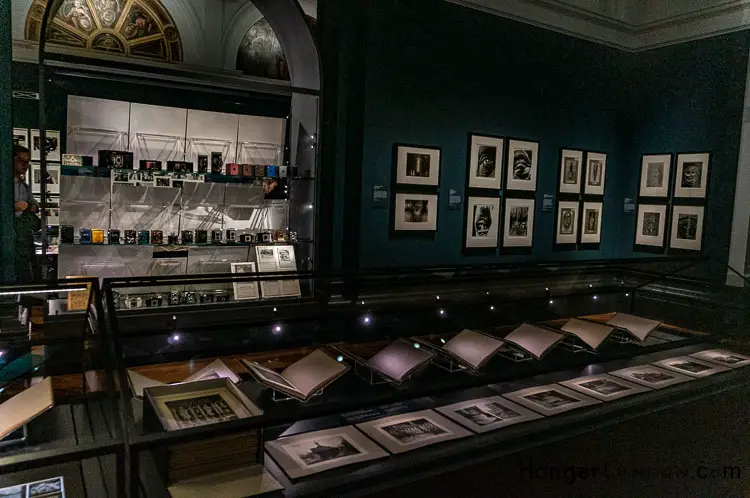 Interior of some of the glorious corridors in the Victoria and Albert Museum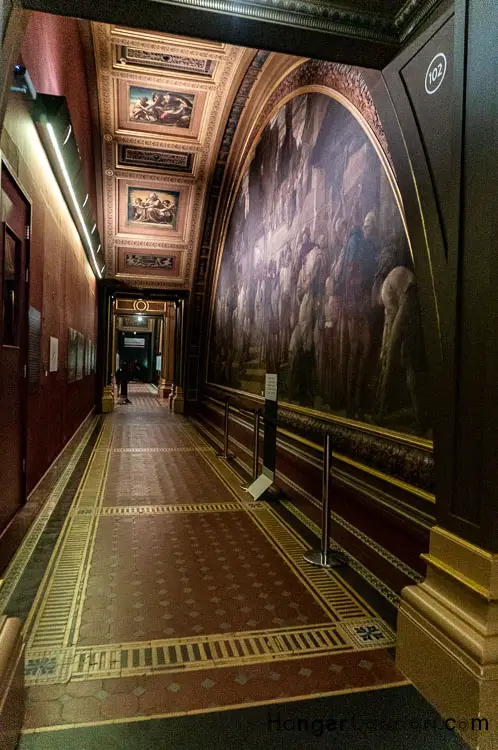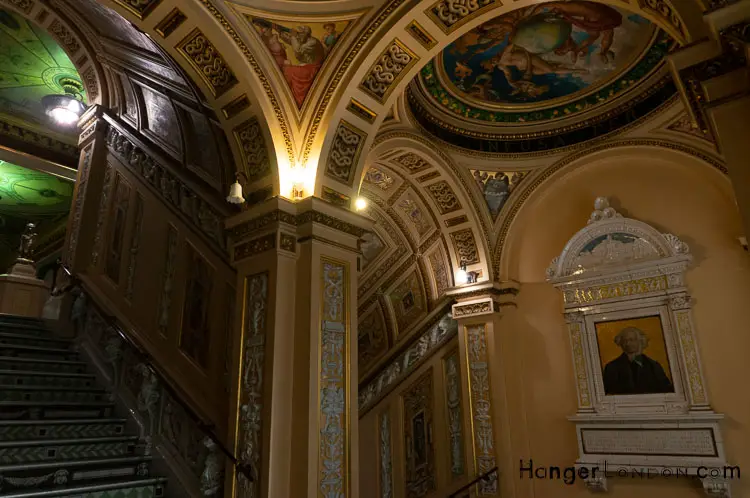 Fashion Gallery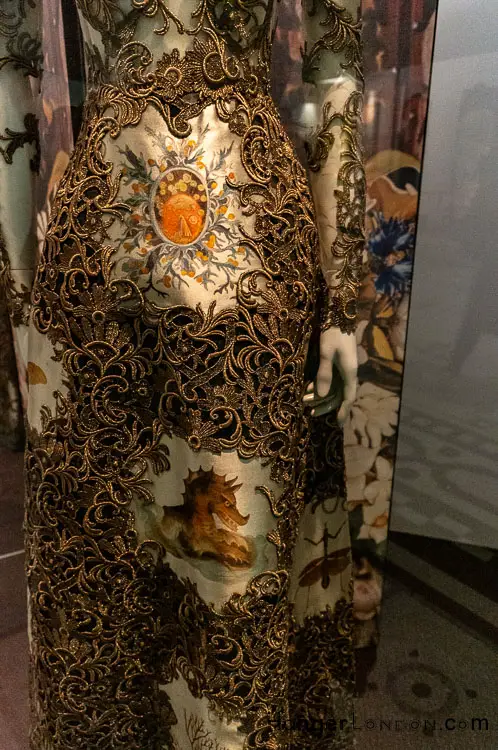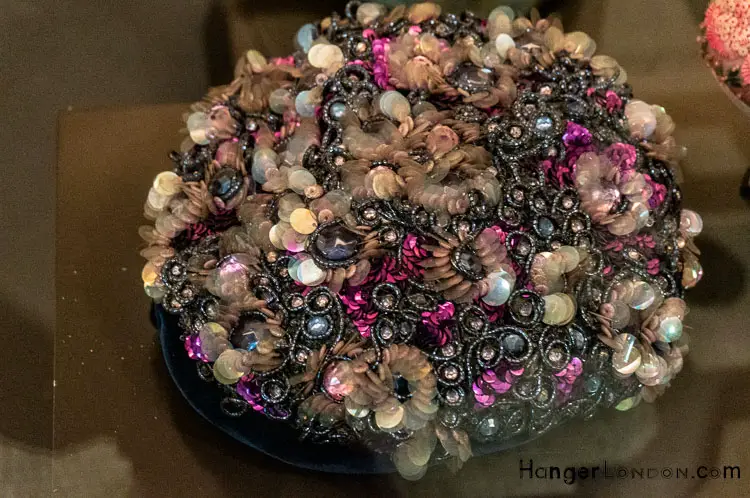 Sackler Courtyard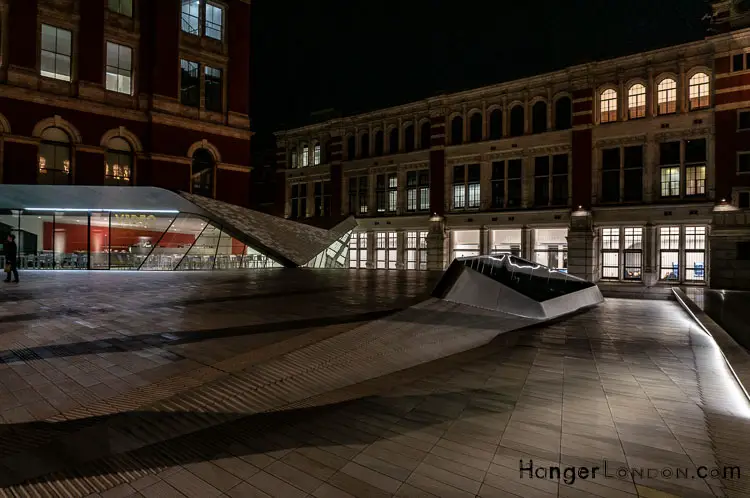 This interesting looking feature contained a water pond base to it but gave interesting illusions of depth and reflection on its black shiny surface that make it look like a flat level, rather than a sided ditch or rectangle with depth.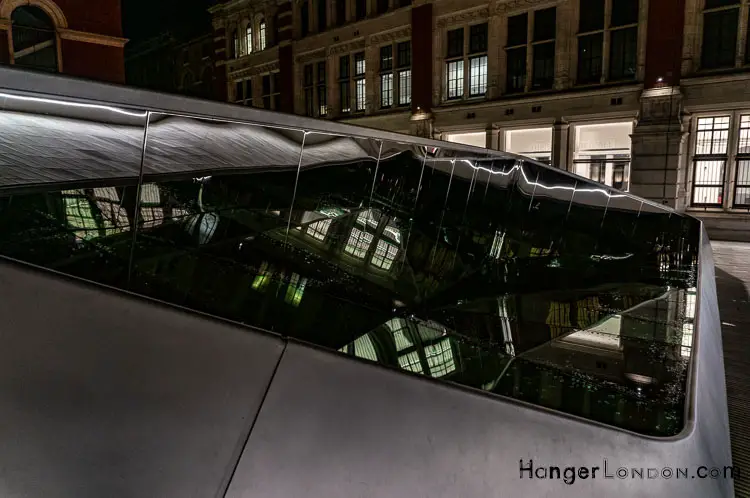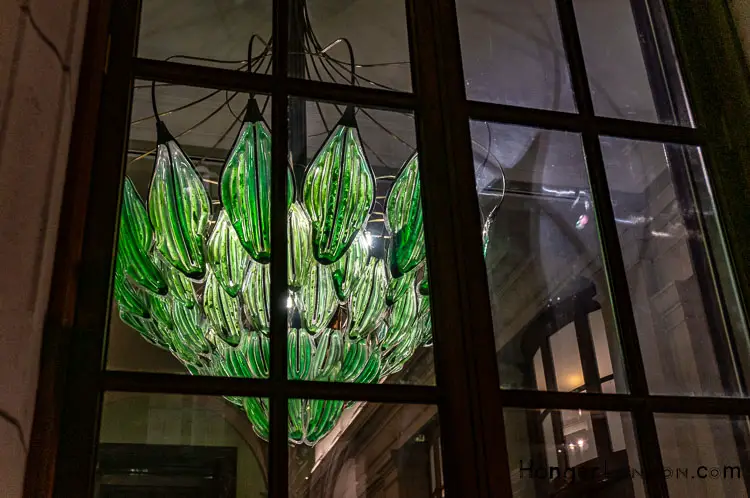 Trajan Casts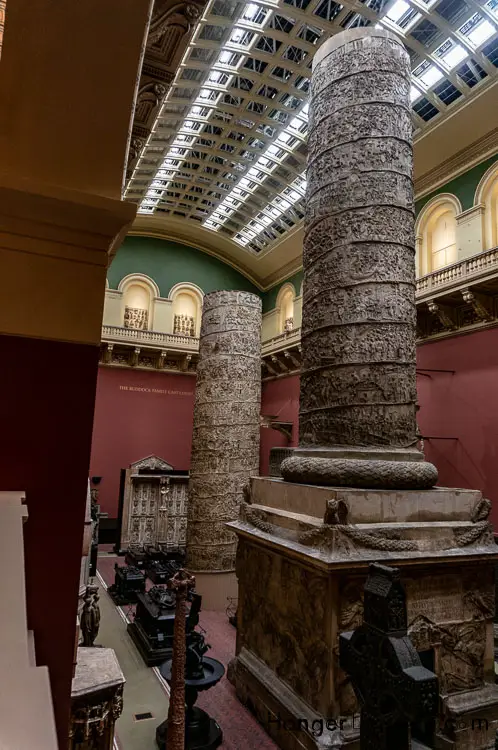 Where to find the late night at the V&A Museum? Show me the Map Please