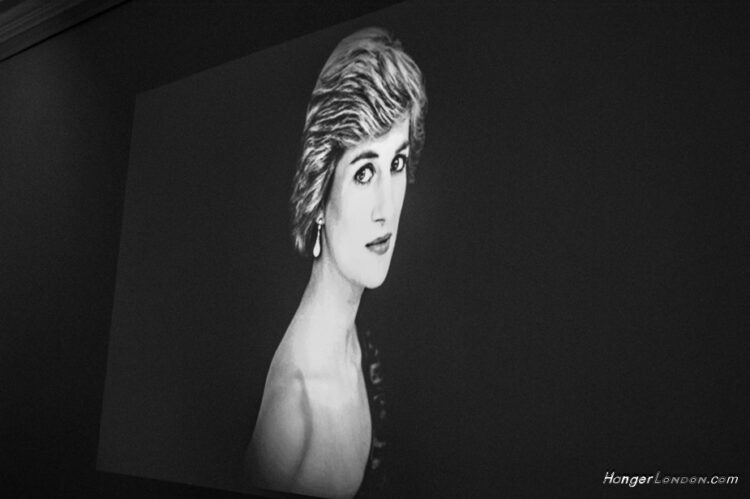 1997 photographs of the flowers & notes left outside Kensington Palace
As this day dawned, people all over the world were waking up to tragic almost unbelievable news that Diana Princess of Wales had been killed in a car crash in Paris. The world mourned London became a hub of where people came to lay flowers at Kensington Palace gates. People from different countries religions cultures diversities all seemed to take a moment to come together in solidarity. The Princess had made an impression on more people than probably anyone could have imagined. The rich the poor the old the young the educated and less educated. All these people felt the same message of loss grief disbelief conspiracy theories suspicion blame.
Diana Memorial Fountain opened 6th July 2004
Made with Cornish Granite computer technology to assist in shaping the pieces. Designed by Kathryn Gustafon. Located south of the serpentine. Many ways to association Diana with the symbolism of the waterfalls and the shape and direction of the fountain. A modern contemporary design, reflecting attention to detail vivacious could also describe the Princess. Children were always paramount to Diana this fountain is somewhere for them to play.  A mixture of turbulent currents of water and still serene calmer sections much like the ups and downs in Diana's life. Perhaps flow of life as it's a circuit that goes its own way and joins up again.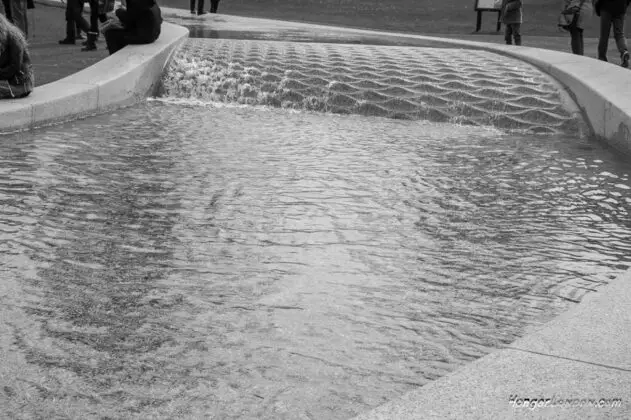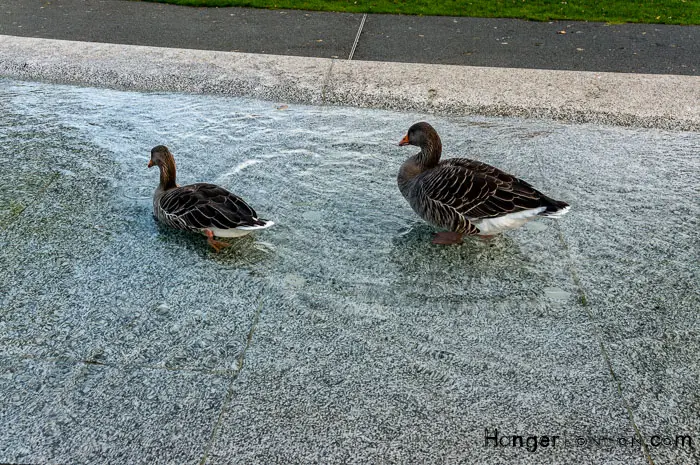 Kensington Palace Diana tribute white Sunken Garden
Kensington Palace commemorated Diana in 2017 on the 20th anniversary of her passing, by transforming the sunken garden into white floral favourites of the princess. White symbolic of heaven angels and purity.
Historic Royal Palaces and some volunteers attended to the gardens at Kensington Palace. Head Gardener Sean Harkin at the time of the project. 18 weeks were spent on preparing this project with over 12,000 bulbs. The idea was to create in the garden which Diana Loved over the 15 yrs that she lived there a theme that would be elegant, joyful, and giving quiet reflection. Many of Diana's favourite flowers were used.
List of some easy to recognise flowers used and a link to the full planting list
Full List of plants from Kensignton Palace
English white rose
Cosmos Daisies
Tulip Florosa
White Diana Tulips
Guara
Lathyrus latifolius "White Pearl"
William and Catherine roses
Nemesia 'Sunpeddle White Perfume'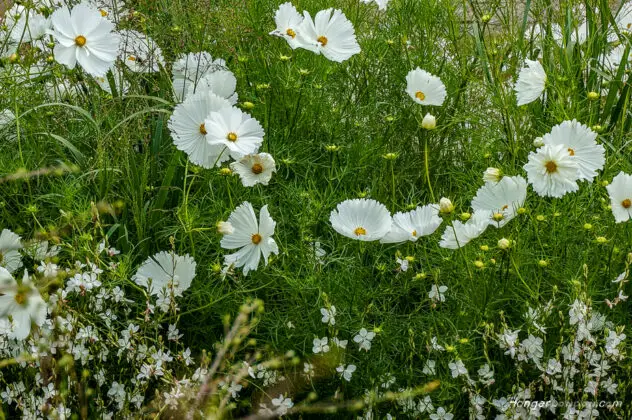 Princess Diana Memorial Walk  30th June 2000
The regal-looking discs some 90 of them, of this beautiful walkway, were sculptured by artist Alex Peever. The walk passes royal places Diana would have frequented.
Buckingham Palace
Clarence House
St James's Palace
Spencer House, a previous London dwelling of the Spencer family.
4 of the royal parks are included, St Jame's Park, Kensington Gardens, Green Park and Hyde Park as well as famous landmarks. It is approximately 7 miles long.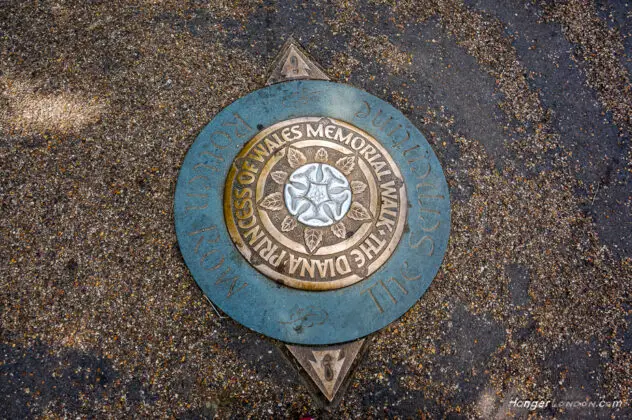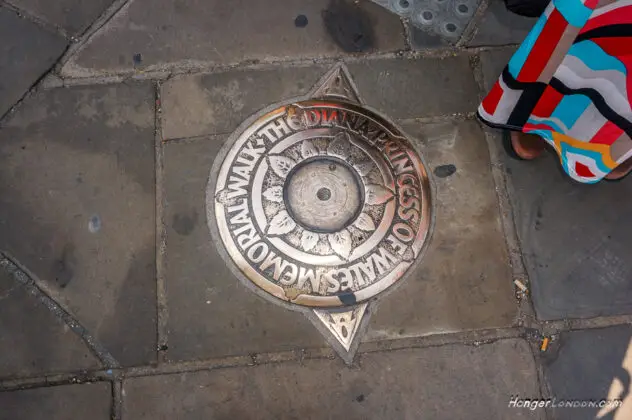 Princess Memorial Playground opened 30th June 2000
Celebrating the innocence and energy of childhood linking Diana's special connection with Children. Themed around the Peter Pan story. There is a sensory trail children can explore different areas and attractions.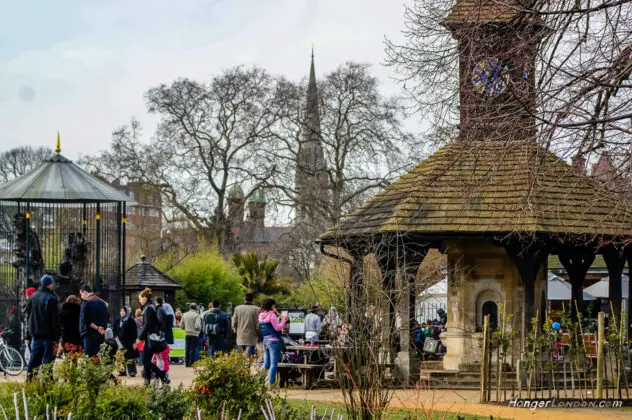 How to find Kensington Palace, London