The Festive season in Food and Drink
Some products just come out for Christmas season, others just have slight festive season makeover. We look at the obvious to the subtle in Christmas food and drink packaging to grace our shops.
This slideshow requires JavaScript.
Mince pie flavour Ice cream cones Iceland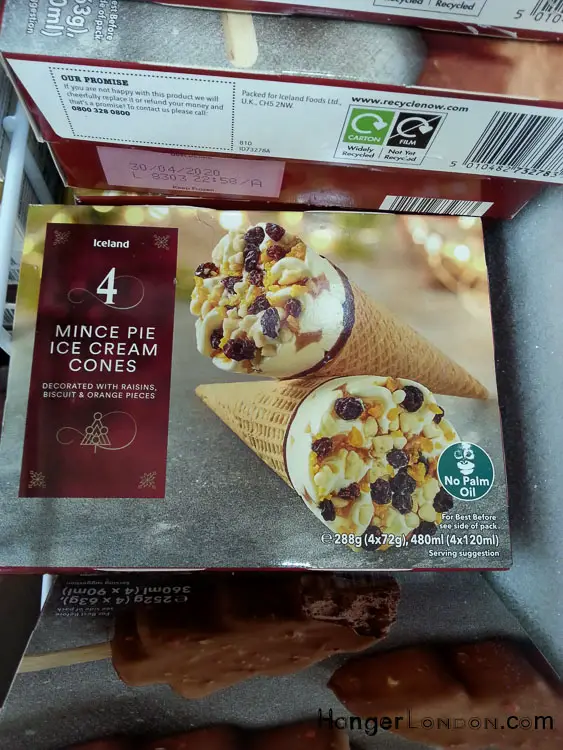 Salted Caramel Christmas tree cheesecake Iceland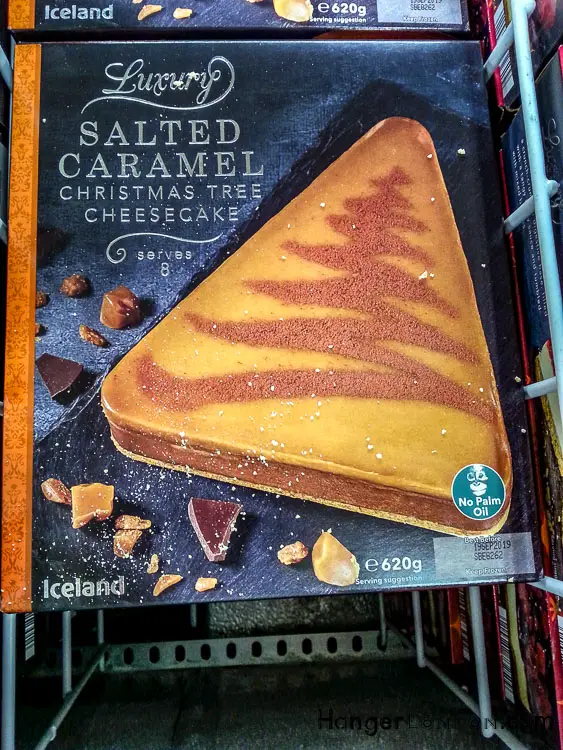 Crumpets  Christmas tree shape Morrisons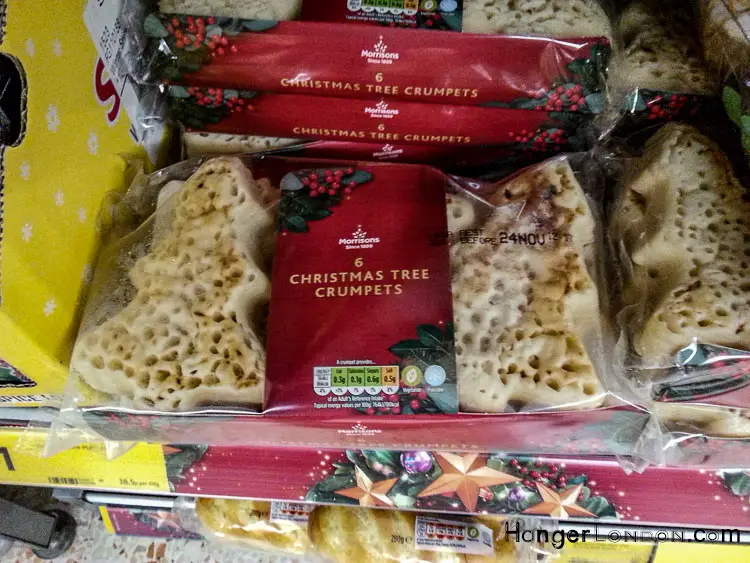 Christmas tree shaped biscuit tin Marks and Spencer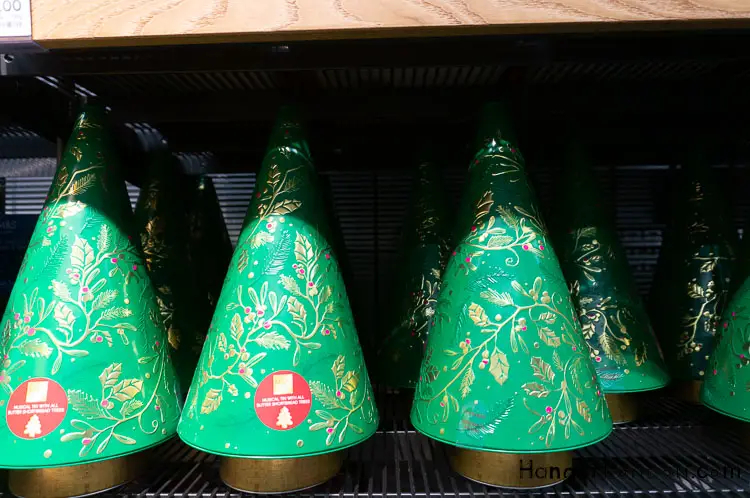 Clementine Bites small cakes Marks and Spencer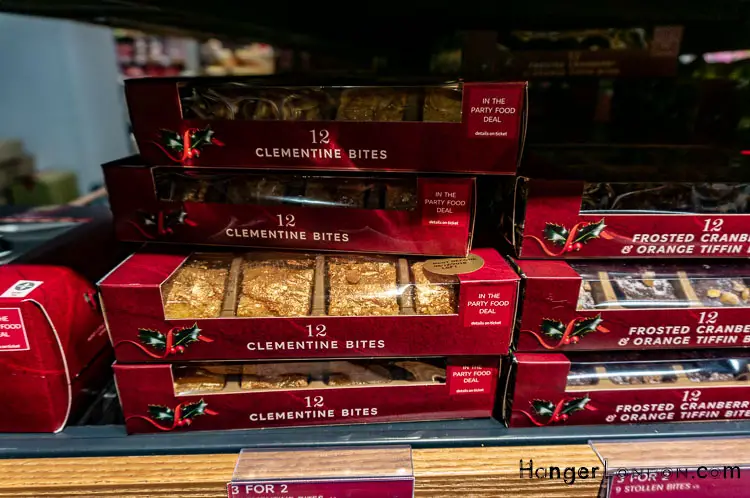 Free From Christmas individual pudding Marks and Spencer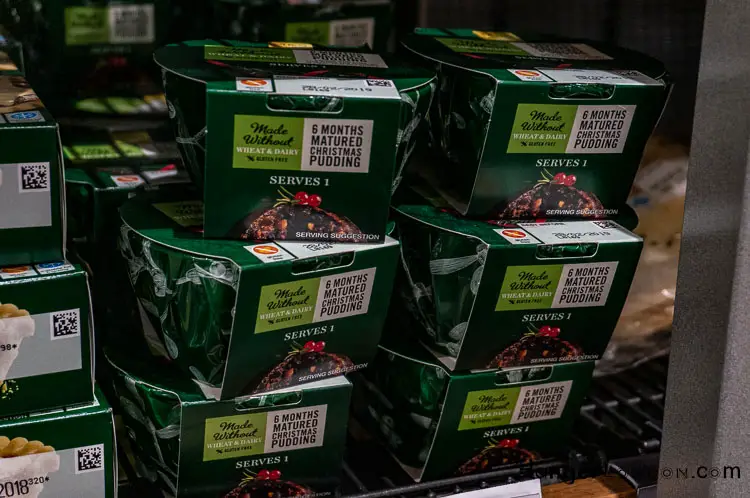 Prosseco Mincemeat Marks and Spencer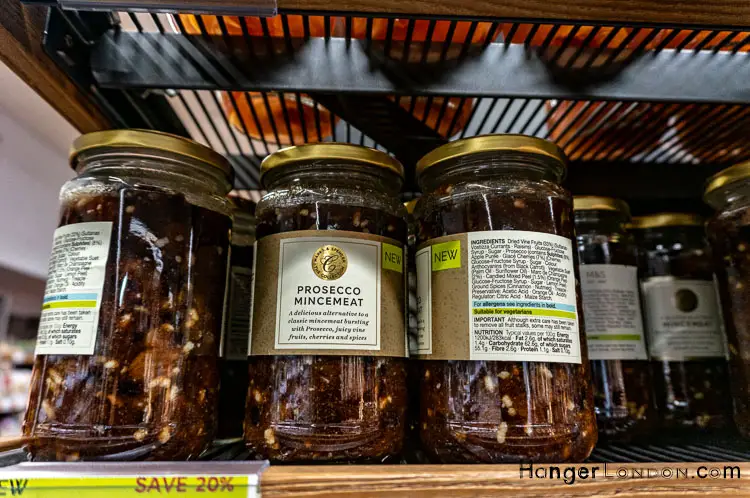 Turkey Gravy Marks and Spencer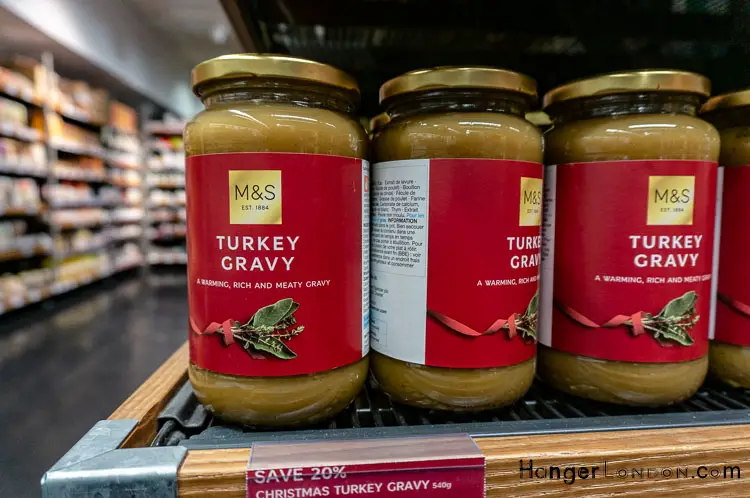 chocolate Snowflake shape Cake Iceland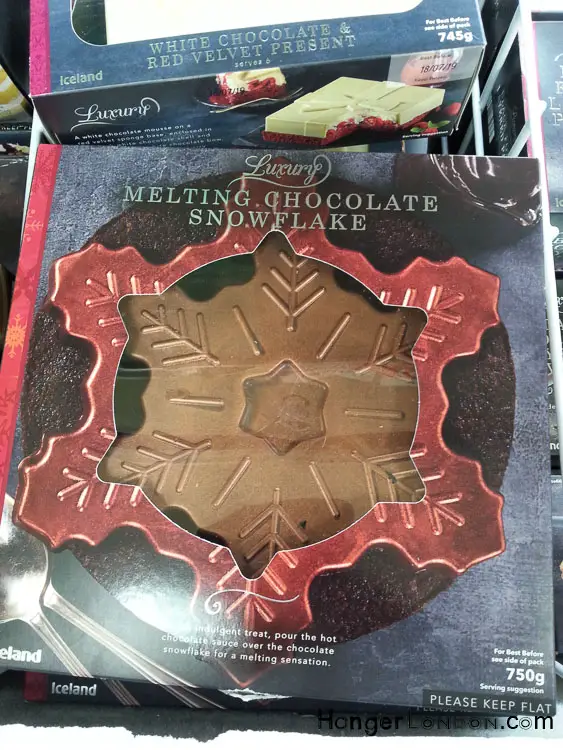 White chocolate present box-shaped cake Iceland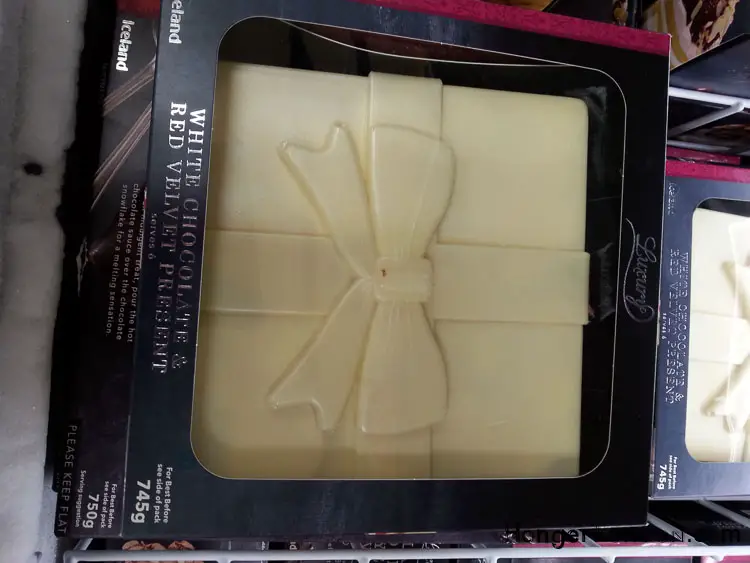 Frozen Cranberries Sainsbury's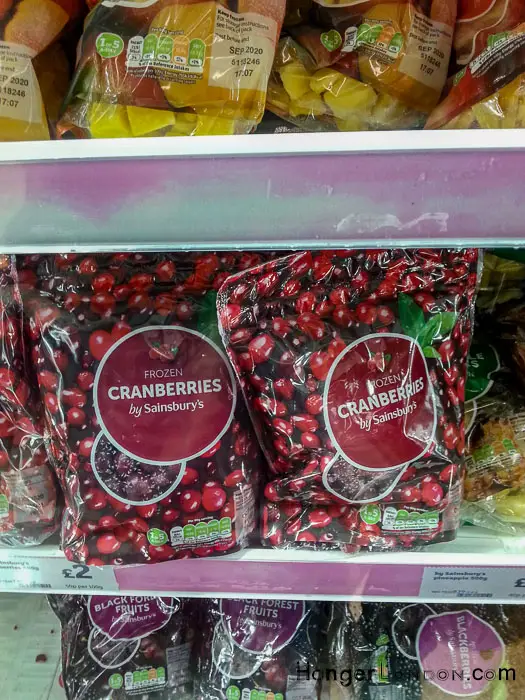 Oreo festive round shape Christmas Biscuit Tin Tesco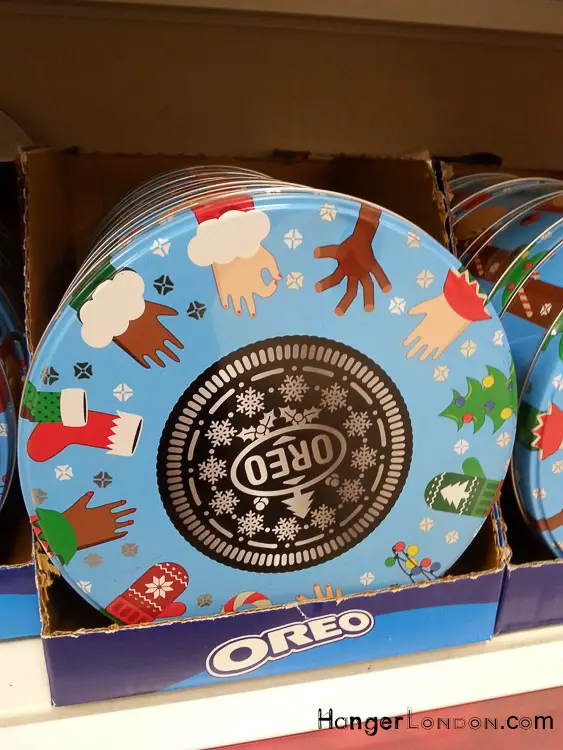 Cadbury Chocolate biscuit selection tin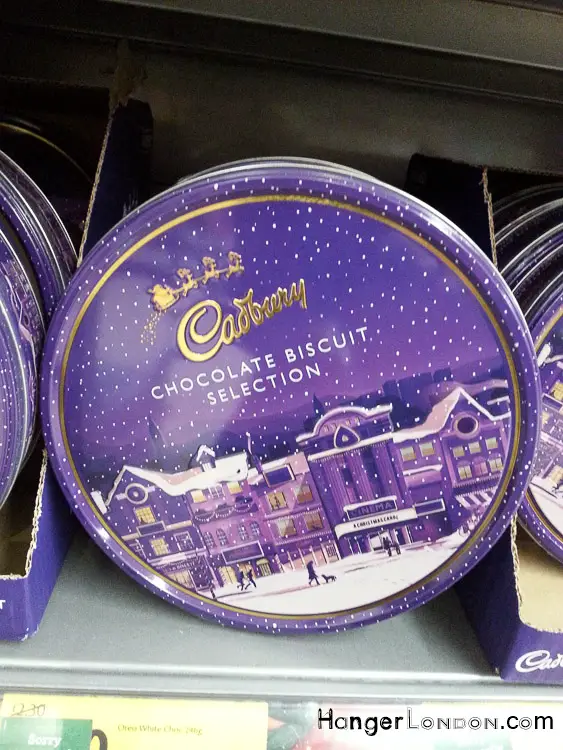 Belgian Chocolate salted caramel melt pudding Morrisons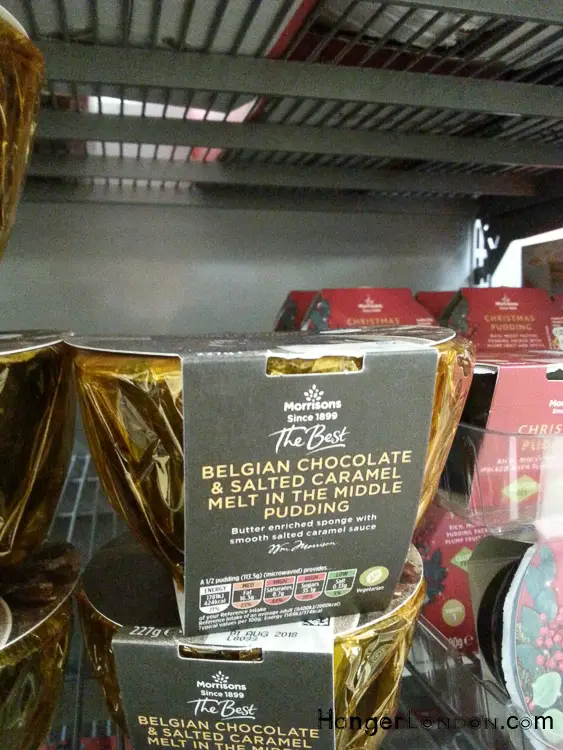 Christmas tree shape gold colour box of fudge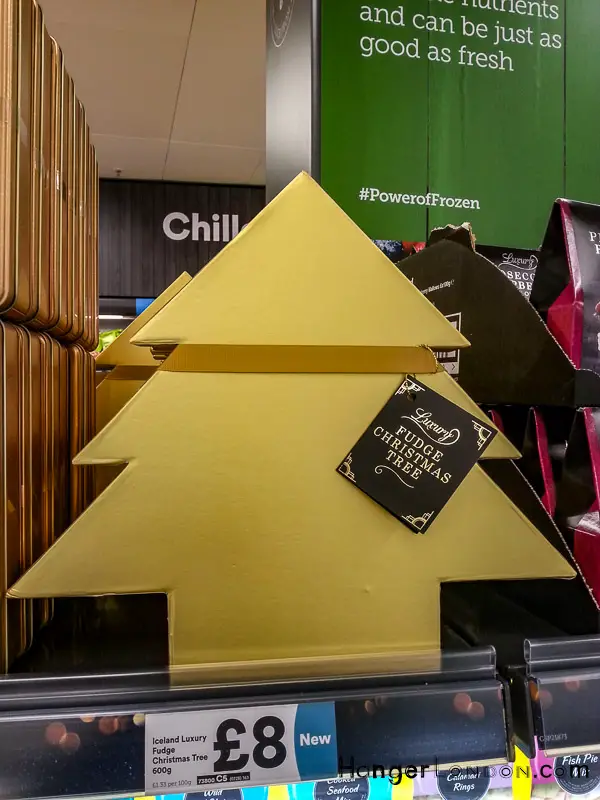 After Dinner ice cream mints  Iceland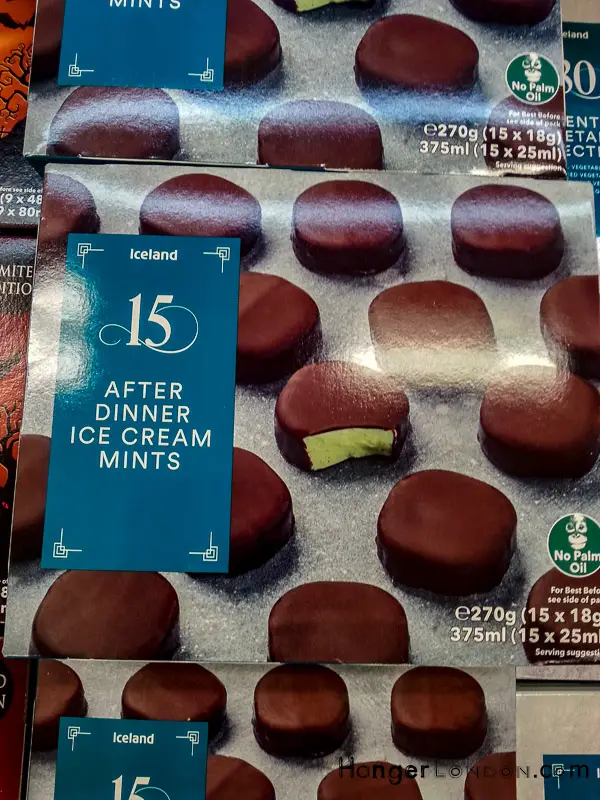 Luxury Prosecco and Raspberry Marshmallow Iceland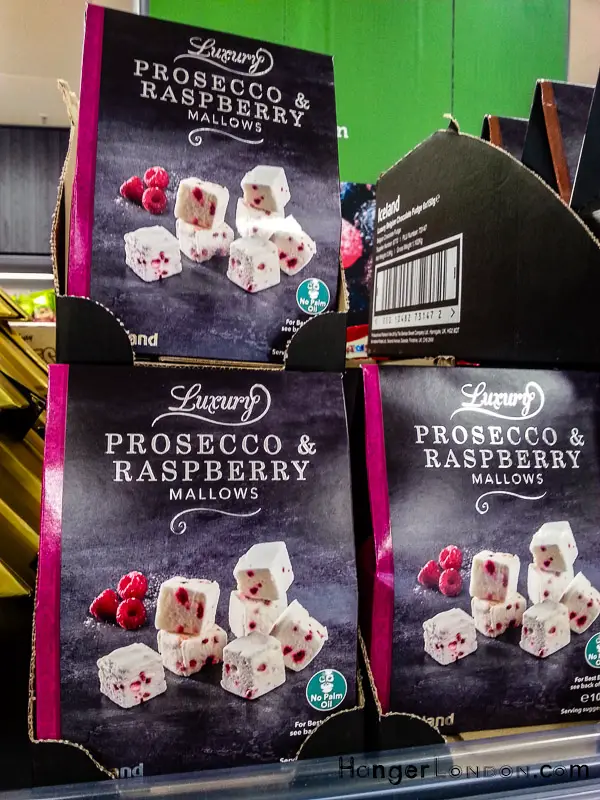 Red Velvet Curd by Marks and Spencers
Pigs in Blankets Themed Tea bags Sainsbury:
As of October 2018  priced £1.00. Ingredients: Lapsang Souchong Tea (69%), Apple Pieces, Flavouring,  Sage (2%) Rosemary (2%)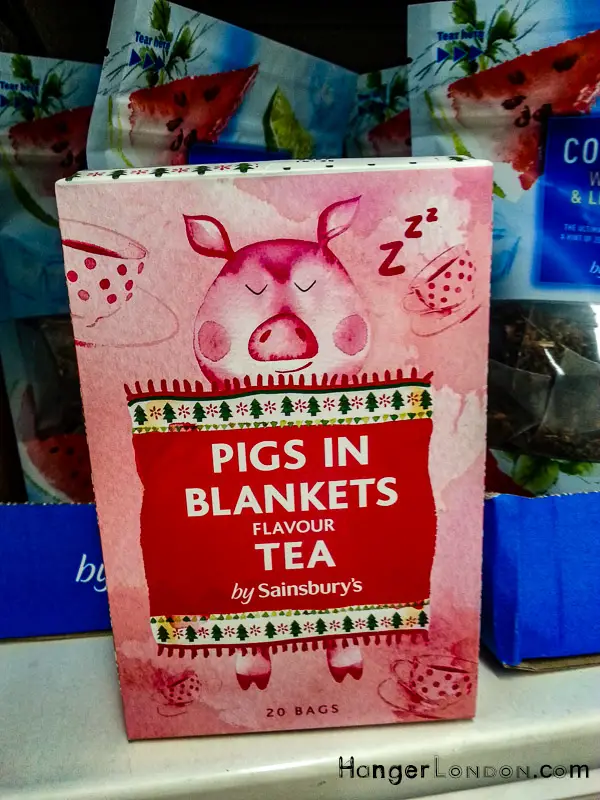 Brussels Sprouts Flavour Tea :
Ingredients:  Green Tea (85%), Lemon Peel, Granulated Brussels Sprouts (4%), Sweet Blackberry Leaves.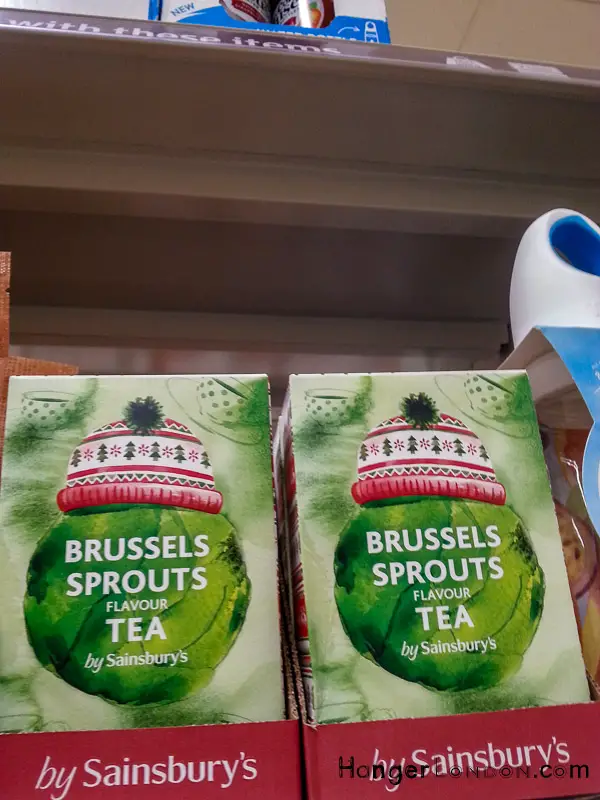 Mulled Fruit Infusion Tea bags flavour of apple, a cranberry and a hint of Clementine by Marks and Spencer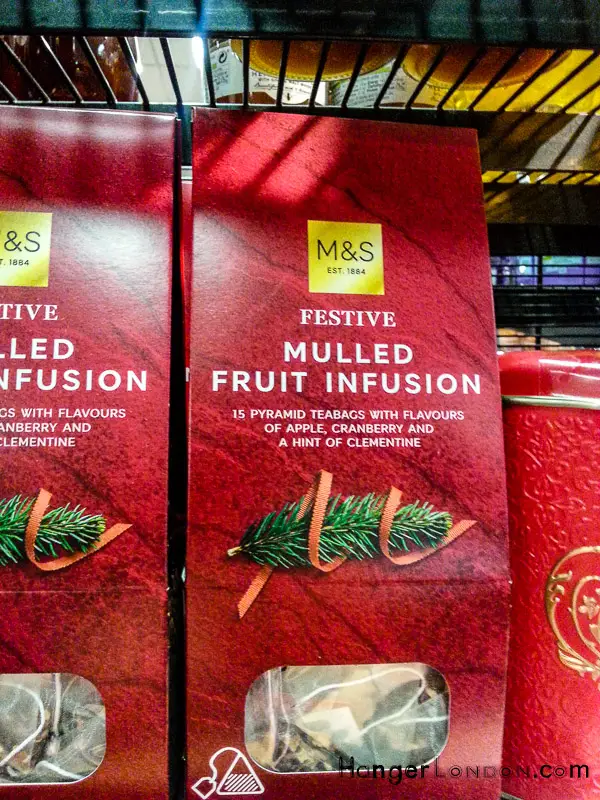 White Christmas Cocktail:  Marks & Spencer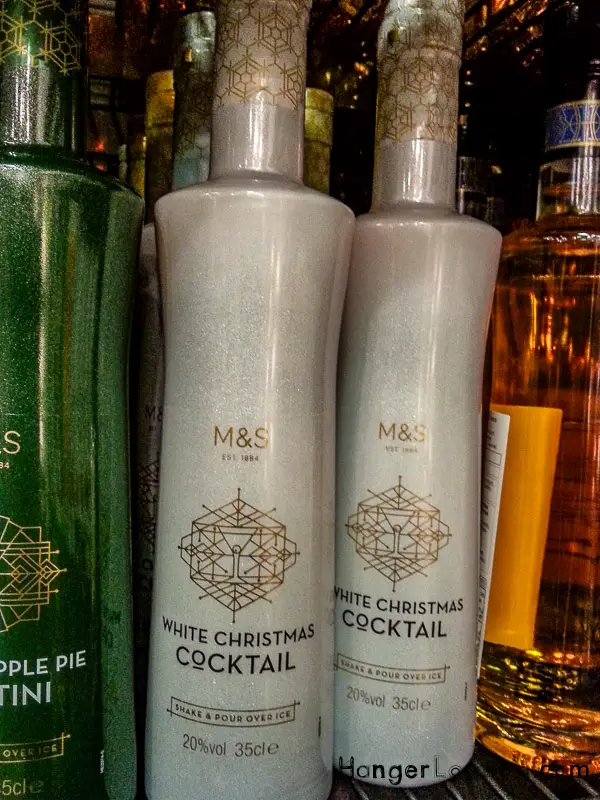 Salt Caramel Fudge Log Marks and Spencer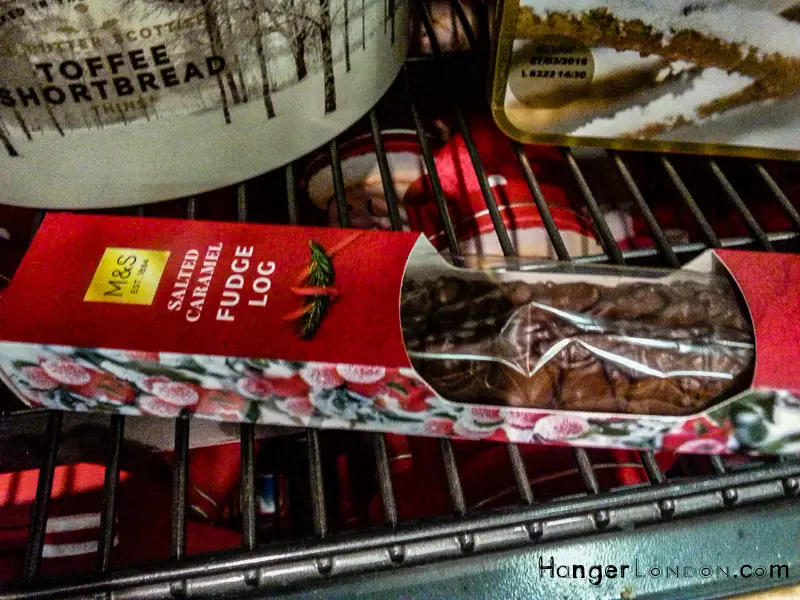 Sainsbury Christmas Spice pyramid tea bags and Chocolate Orange flavour infusion pyramid tea bags