Since 1862, the Royal Horticultural Show has become the most famous garden and landscape flower show in the world. The first show opened in Kensington moving to Chelsea. Royal connections with the flower show go back to the beginning.  In 2019 the Duchess of Cambridge designed a special garden featuring a rope swing and a water stream, the theme of "Back to Nature".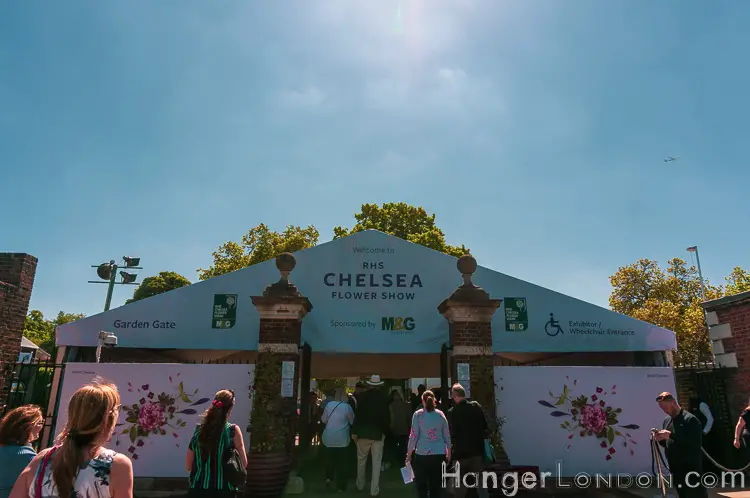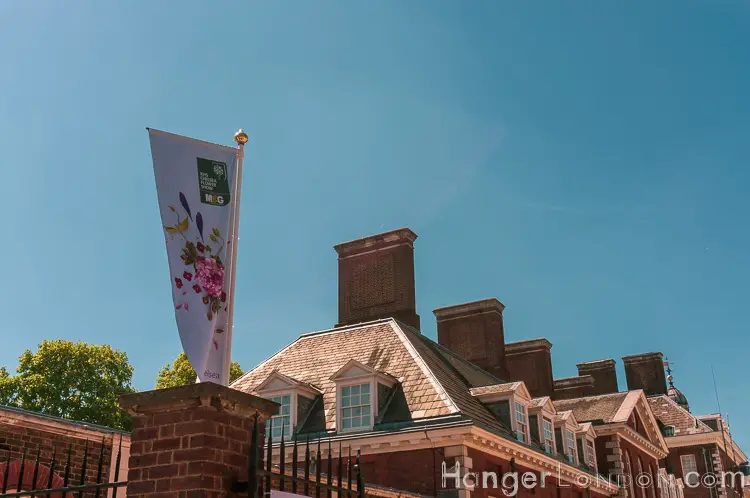 The BBC runs a regular RHS Royal Flower Show program during the event to bring those who can not attend some of the highlights and hidden treasures. BBC Schedule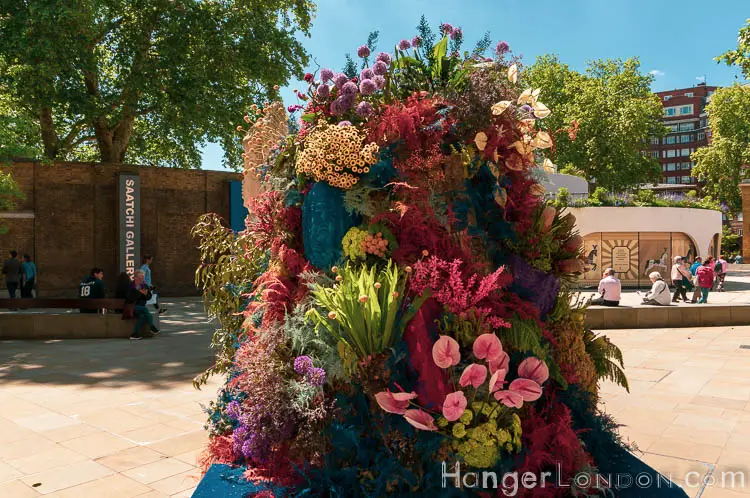 For those who cannot attend the main show, but can still get to Chelsea there is the free Chelsea in Bloom festival which this year runs with the seaside theme playing on the word Chelsea. Getting to the heart of this would be to start from Sloane square.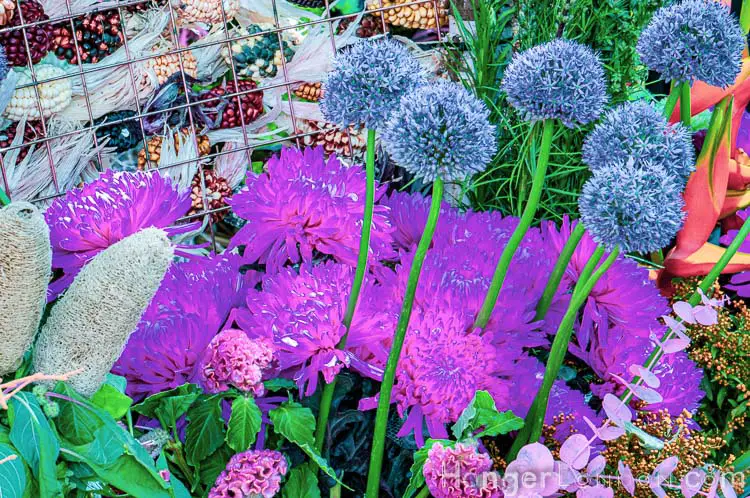 What is Chelsea in Bloom?
High street shops and retailers who can be found on the streets radiating from the hub of Sloane square adorn themselves in flowers. The public can walk about and soak up the spirit of the flower show and creativity.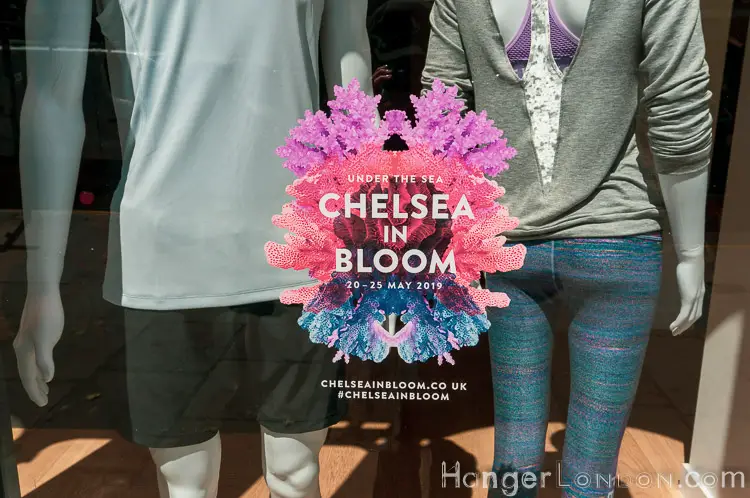 This years theme, "Under the Sea"  also raises awareness about preserving the environment.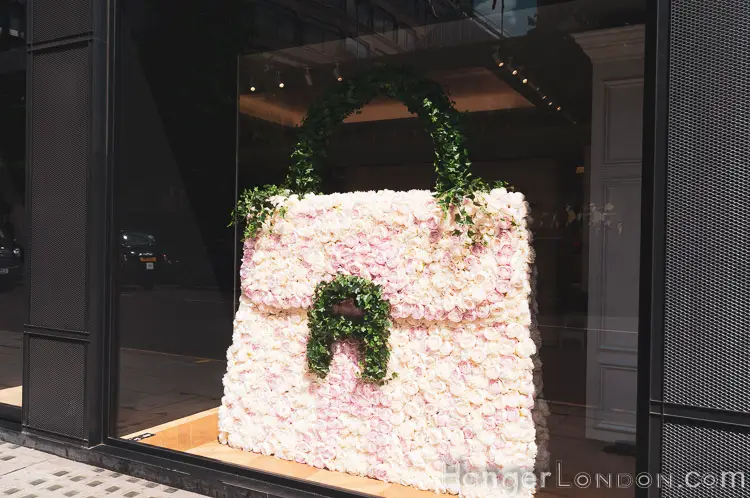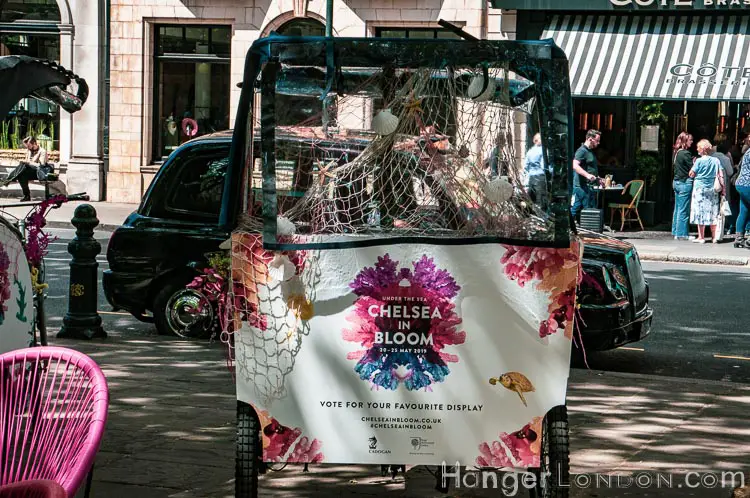 Chelsea in Bloom runs from May 20th–May 25th, 2019 Voting ends Midnight 23rd May.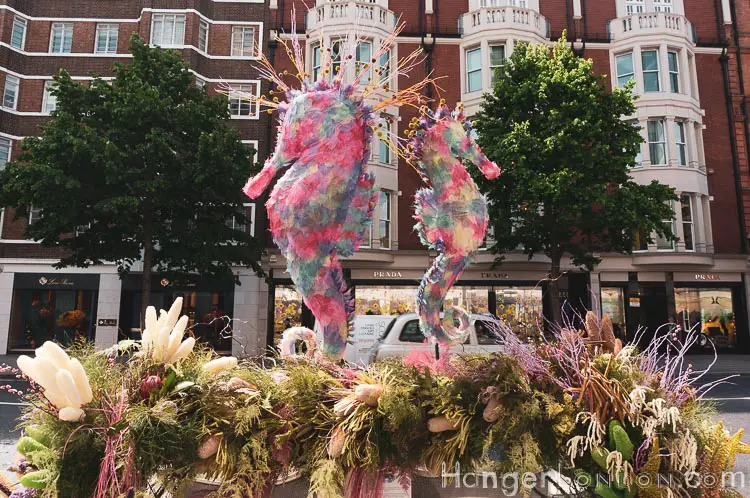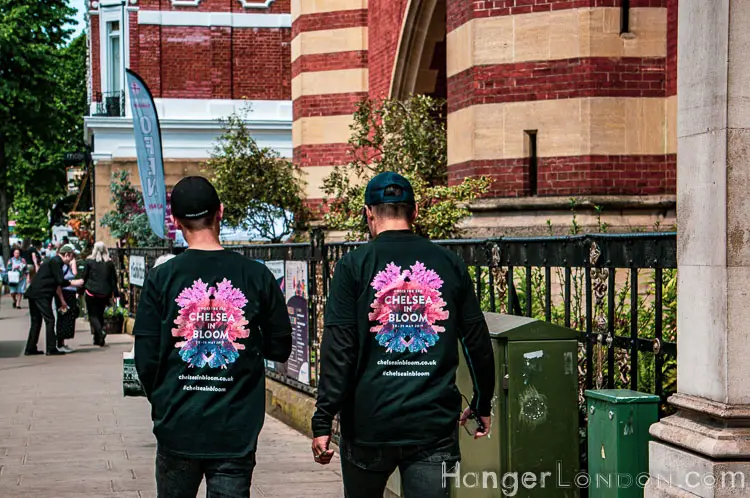 Sloane square has transformed its little road traffic island into a seating area with flower display. Here you can pick up a map of the shops taking part. 88 in total and some are just tagging along for the spirit.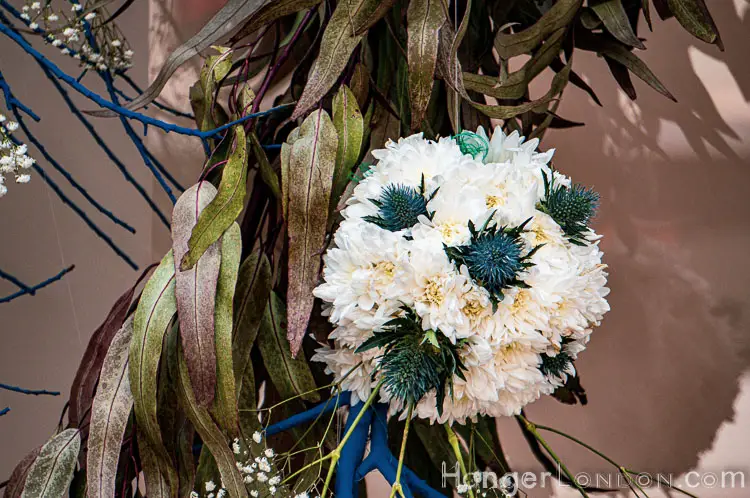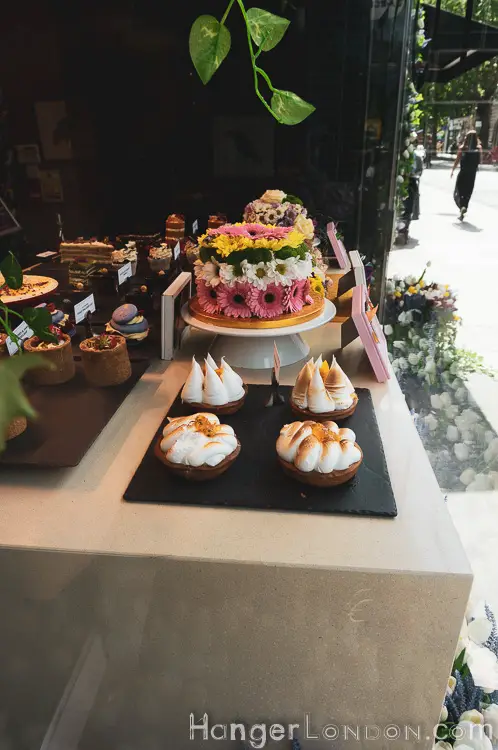 The Brands and Designs of the Chelsea Flower Show
Chanel
Here is just an example Chanel were creative with their window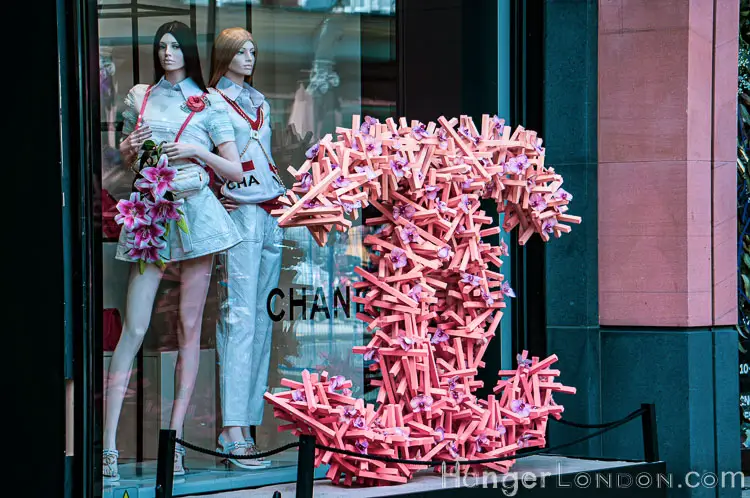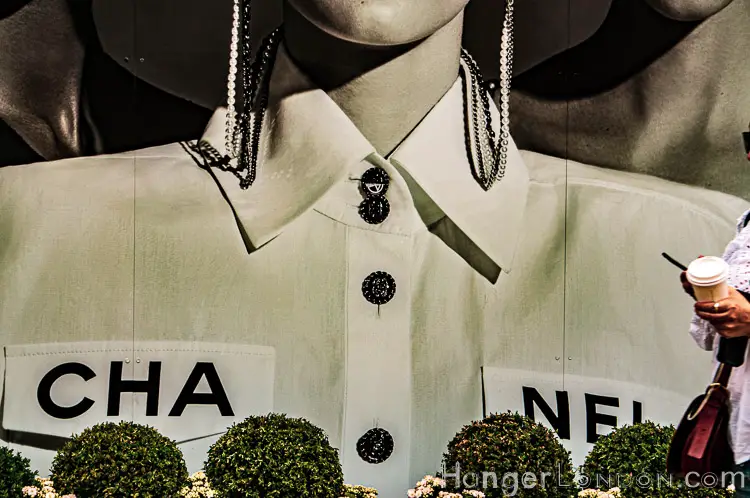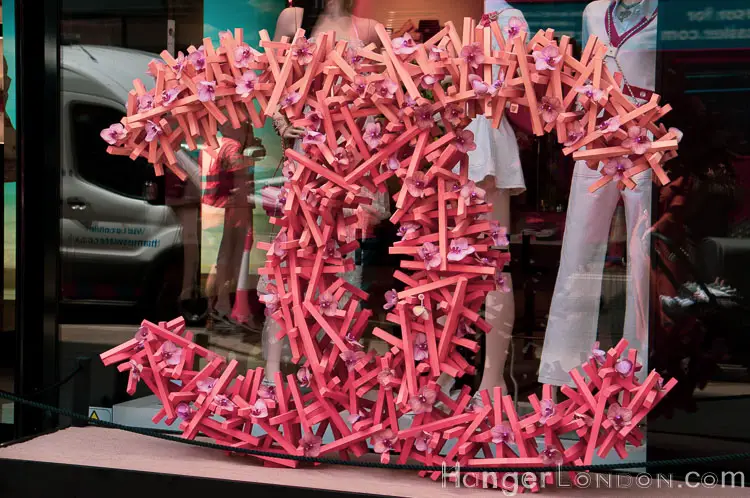 The efforts are being judged, and we saw some busy judges go around with clipboards discussing this year's contenders.
Thomas Pink Duke of York Square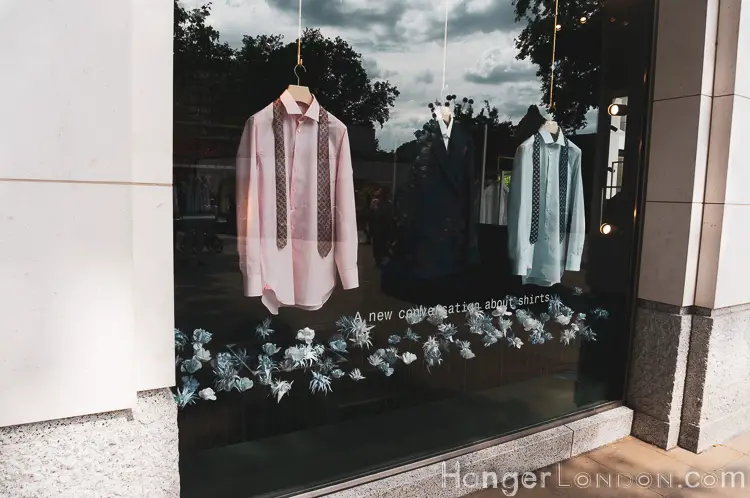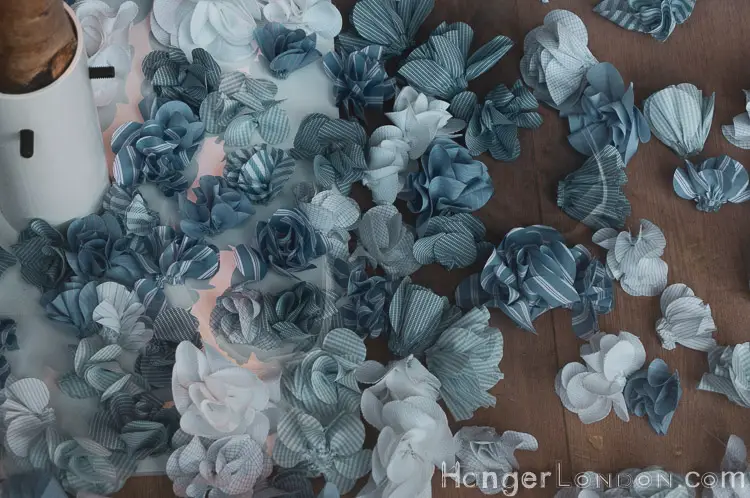 Decorated in flowers Dolce & Gabbana Chelsea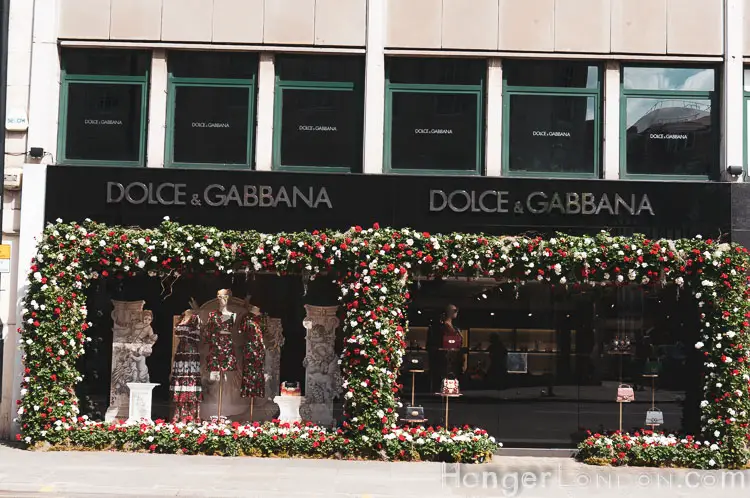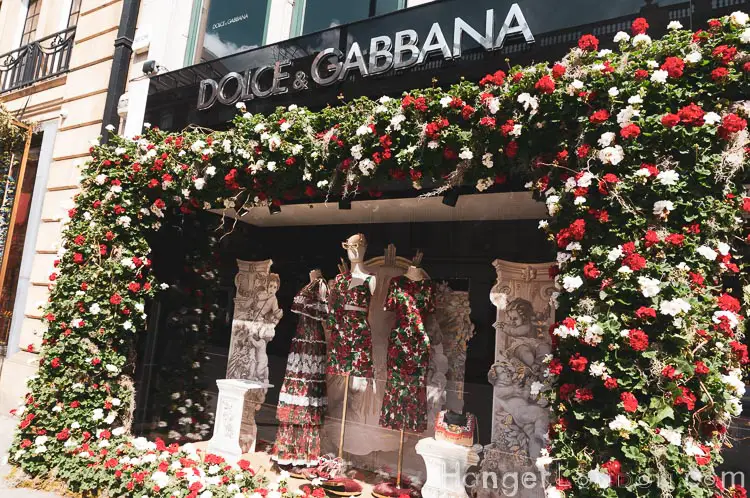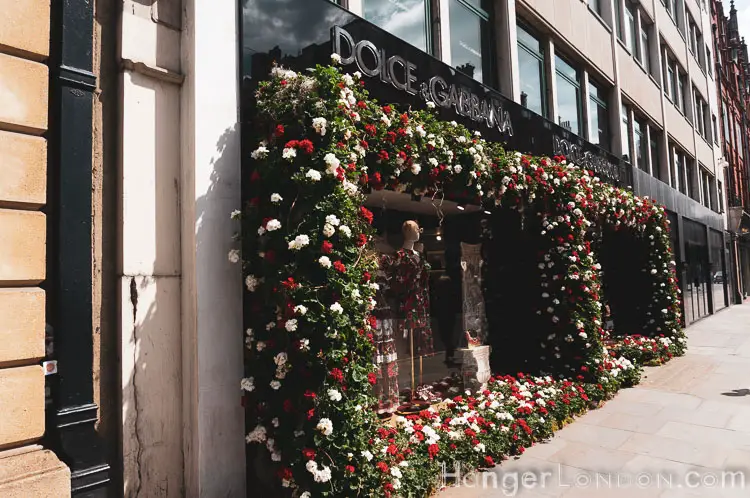 Designer style handbag made from flowers at Delvaux shop window for Chelsea in Bloom season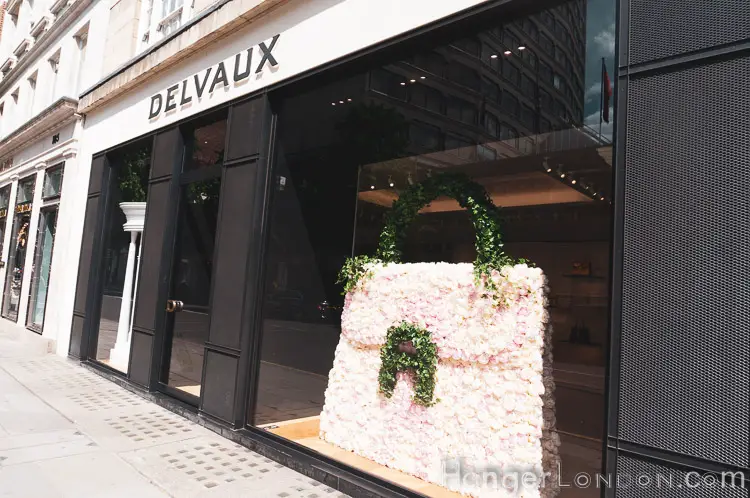 Pavillion Road Dolphin centrepiece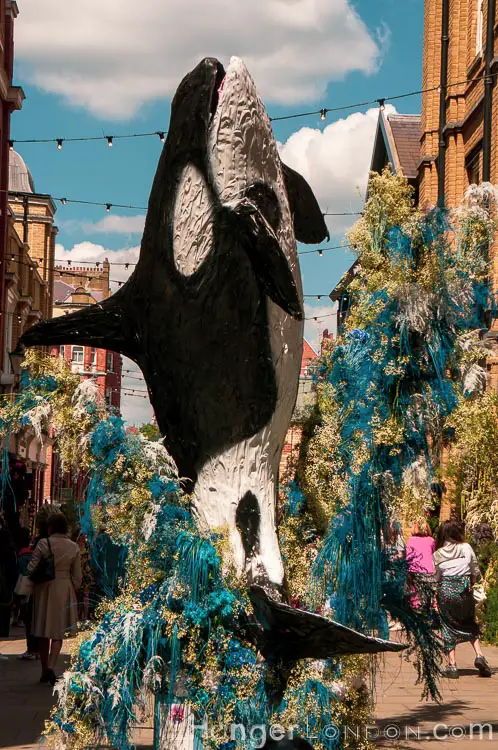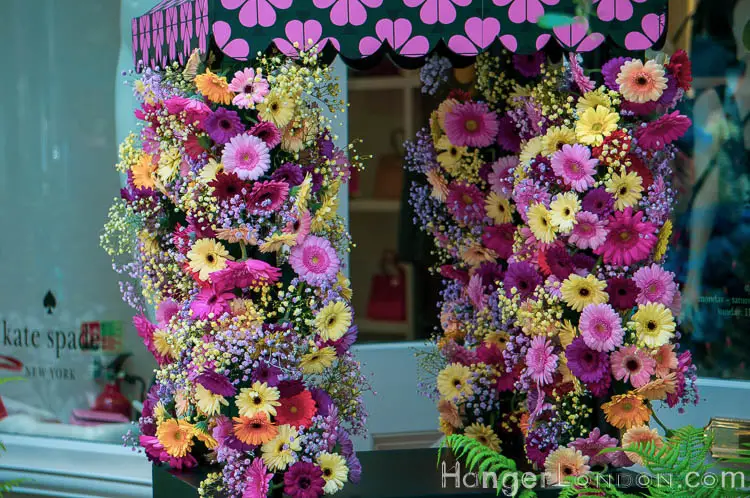 1 Peter Jones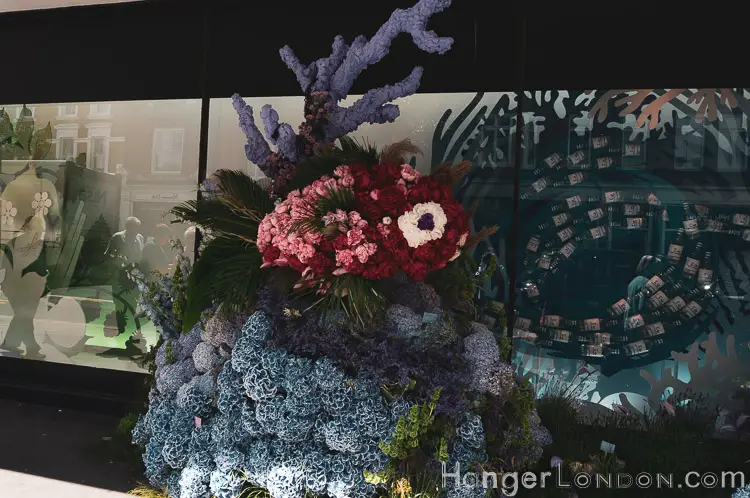 2 Smythson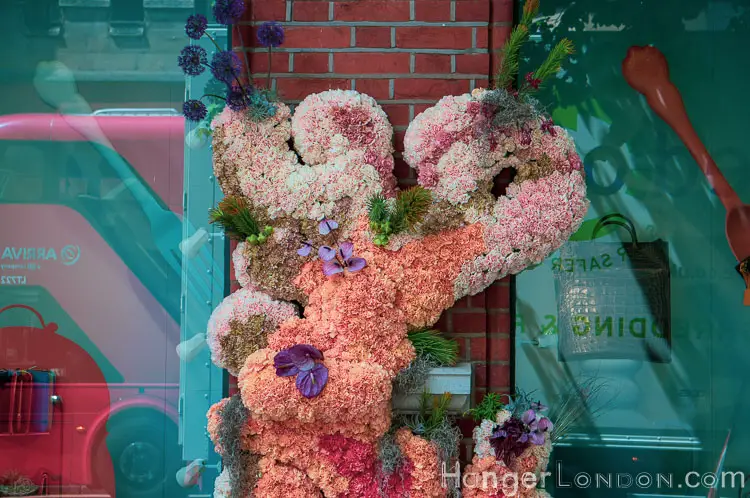 3 Hackett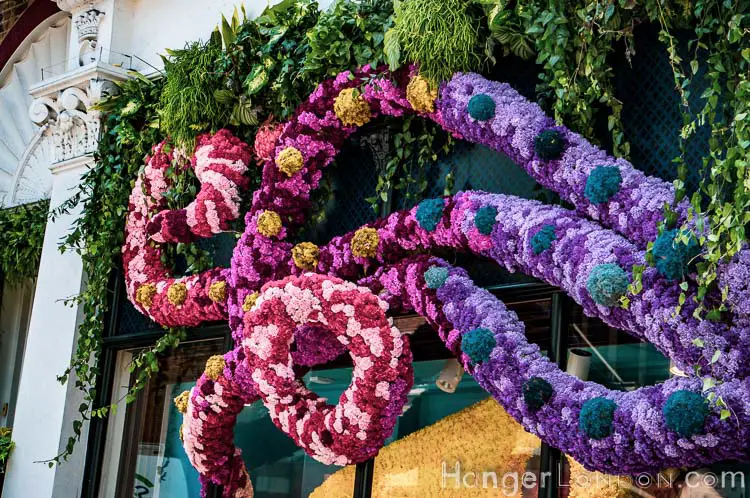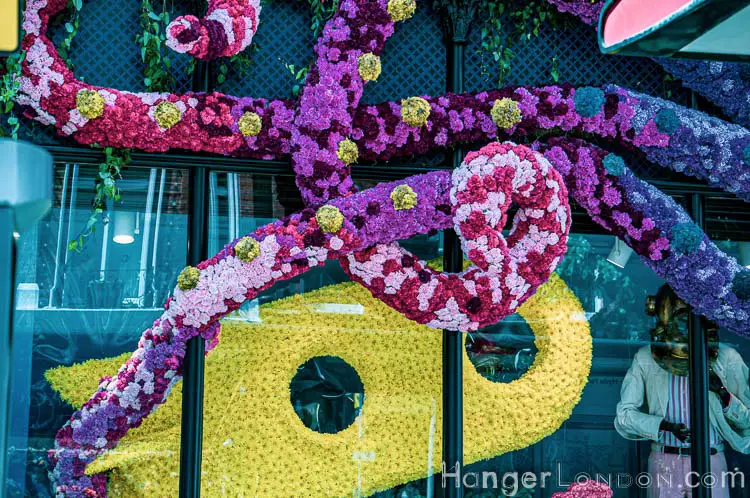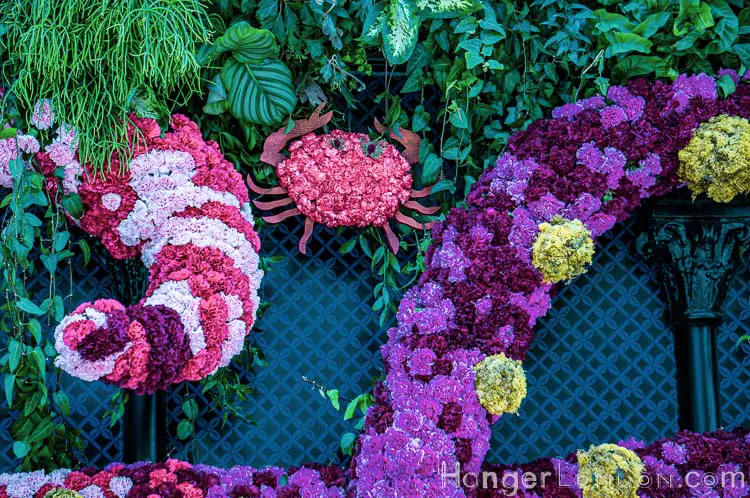 4 Lone Design Club
5 Red Valentino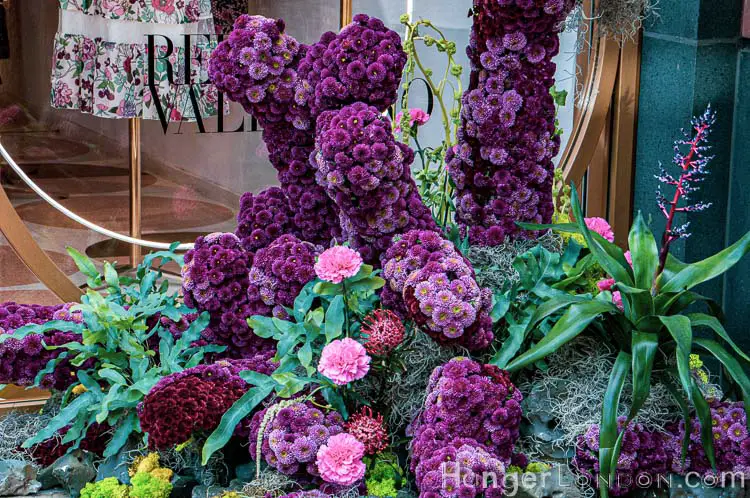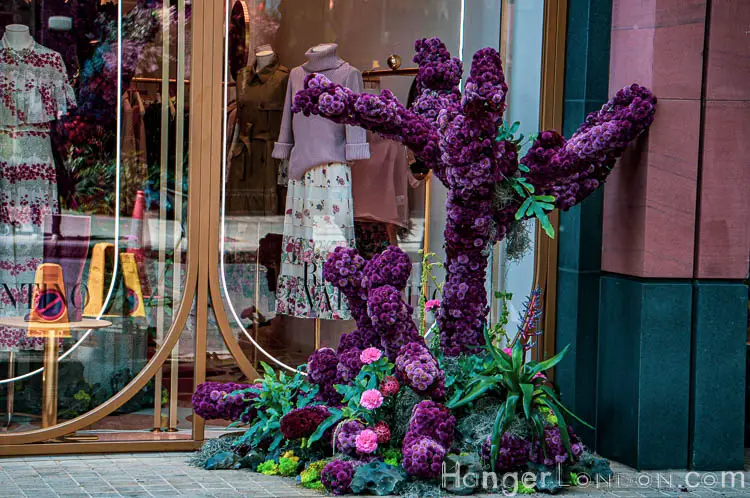 6 Marshall Wace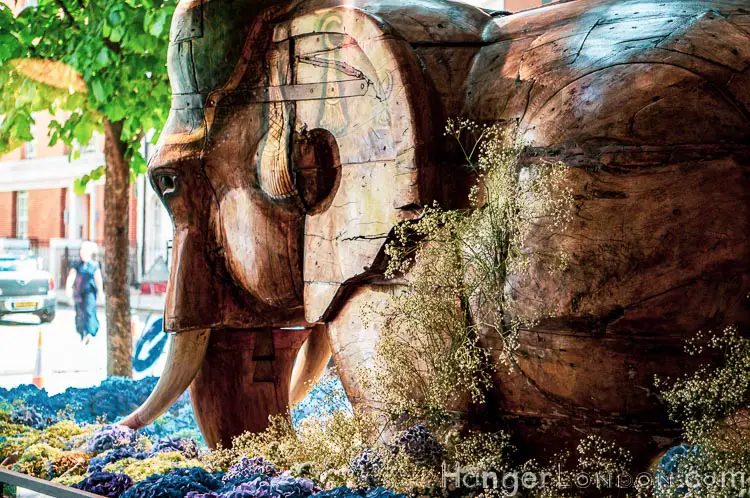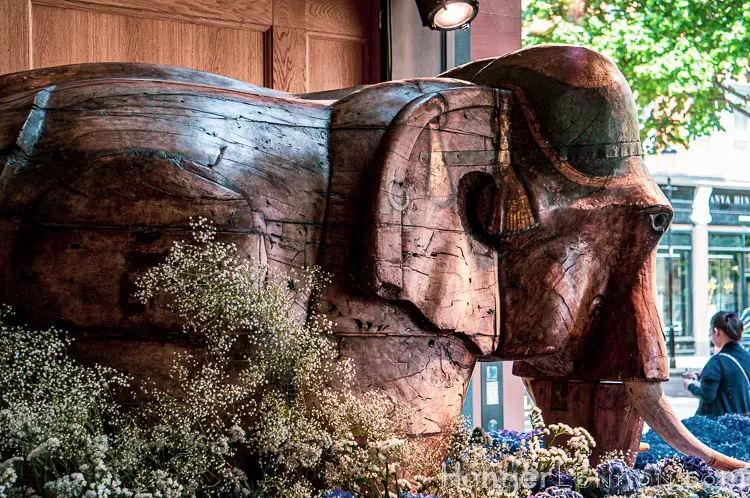 7 Giuseppe Zanotti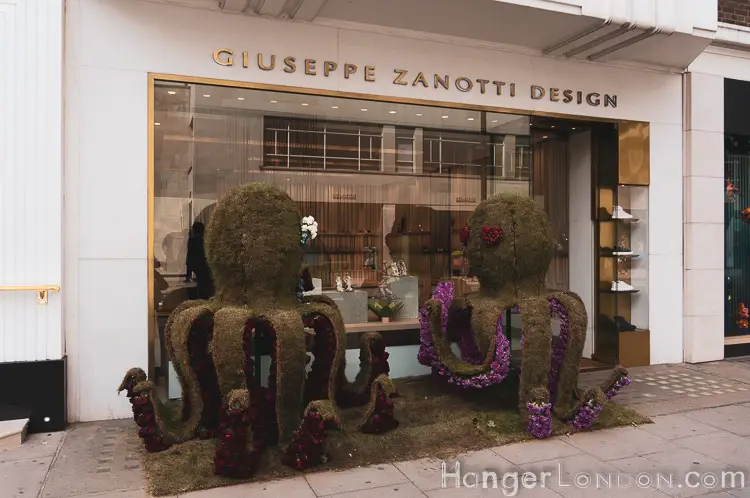 We liked the subtle tones of colour and classic shape.
8 Loro Piana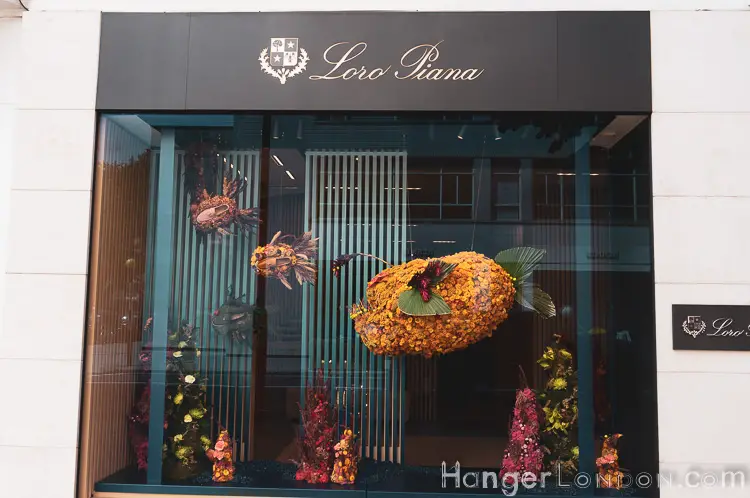 9 Boodles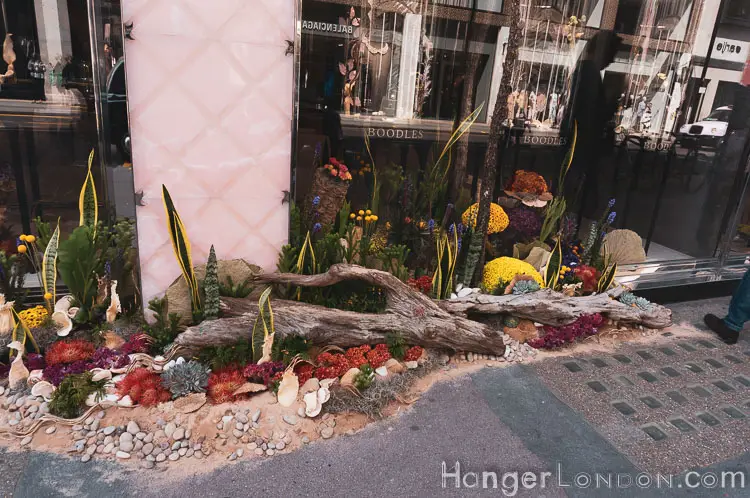 10 Roger Vivier
11 Bulgari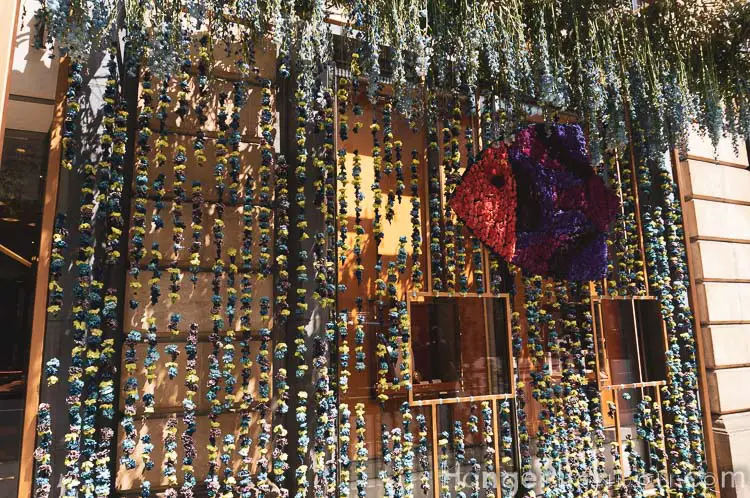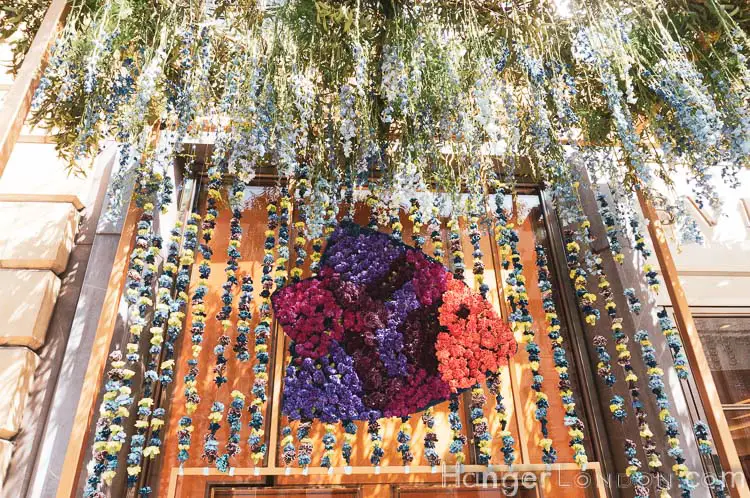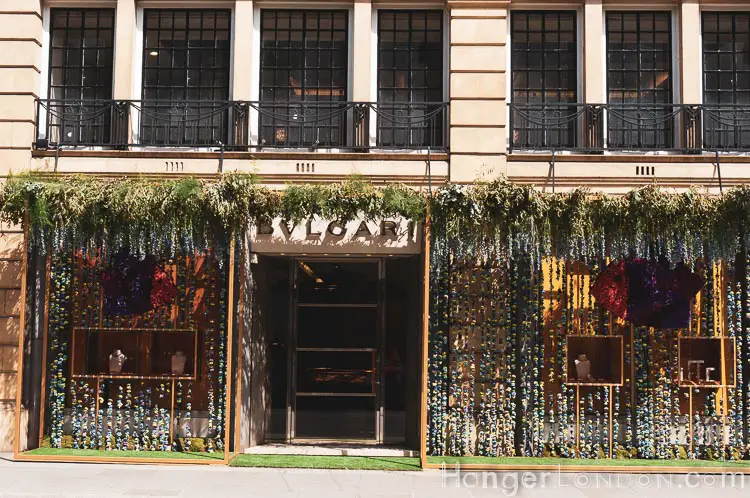 12 The Fold
13 Sloane Street Deli
14 Michael John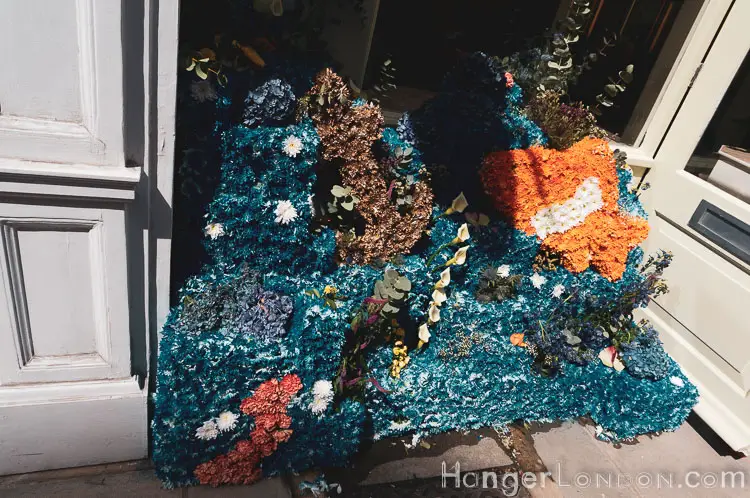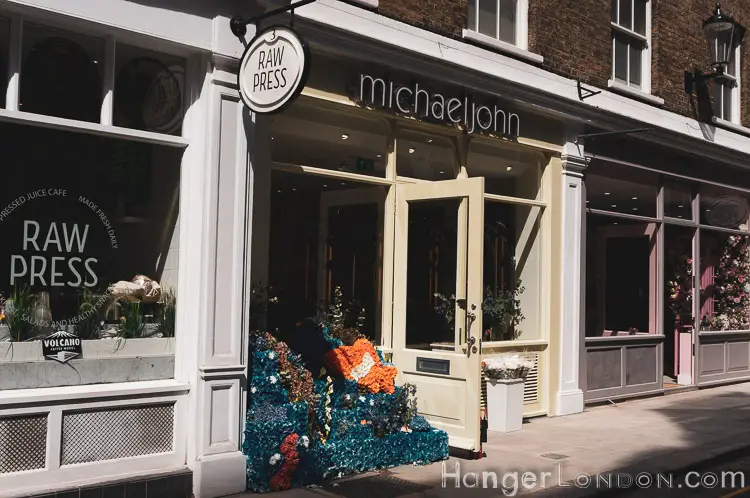 15 Yves Delorme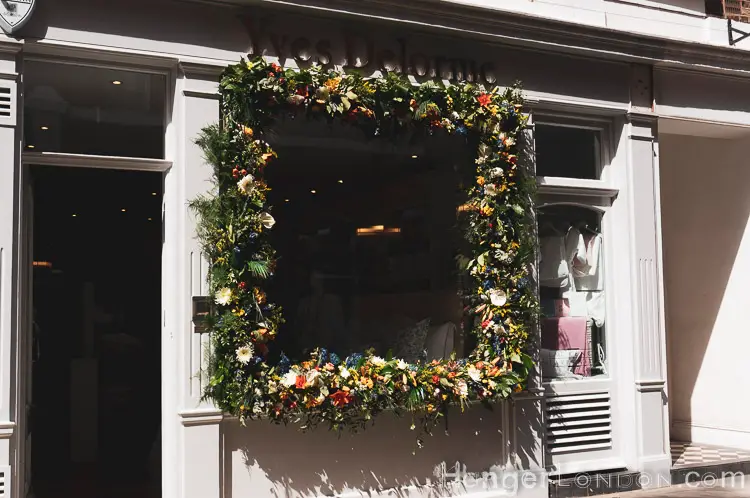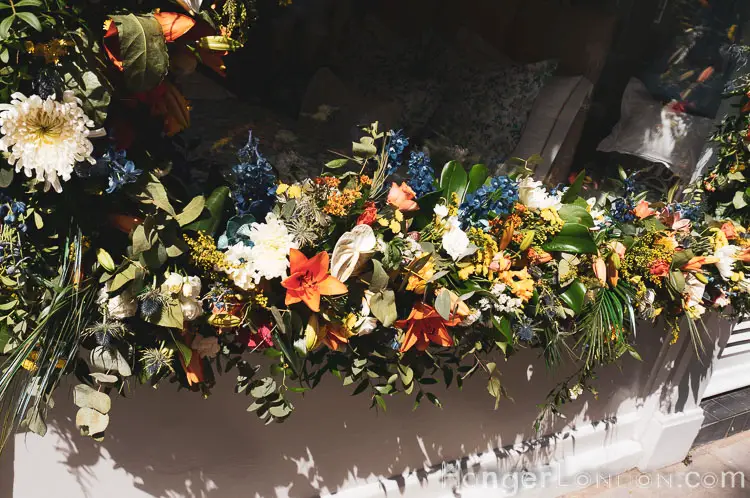 16 Brunello Cucinelli
17 Oliver Peoples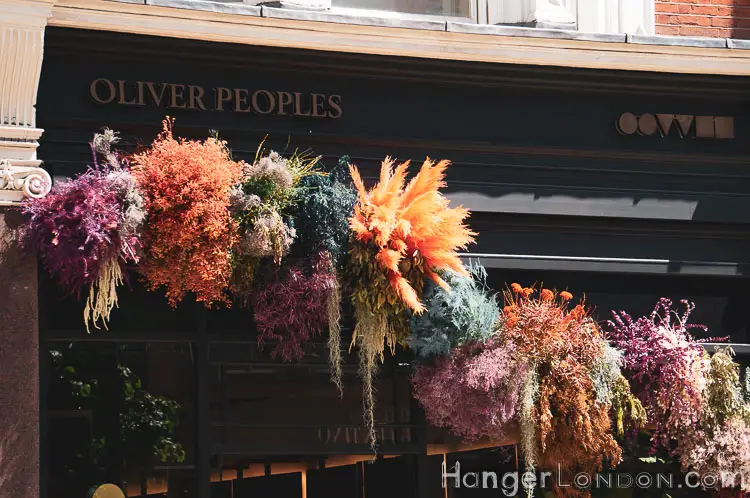 18 Cassandra Goad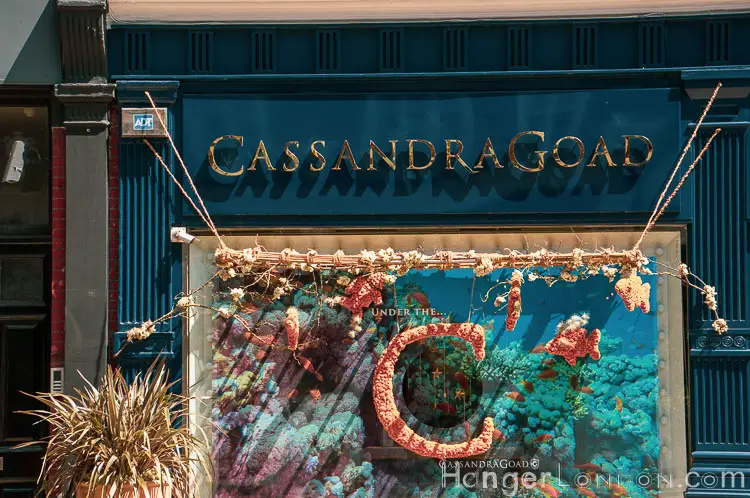 19 Rag and Bone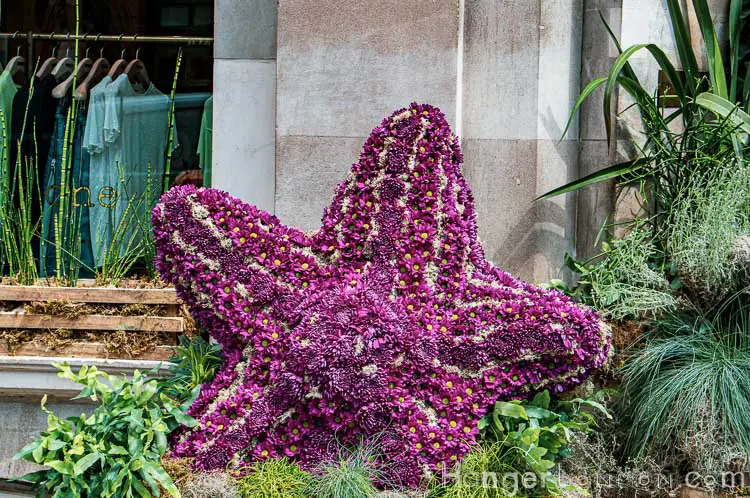 20 Sloane square hotel
21 David Mellor
22 Tateossian
23 Tom Davies
24 Really Wild
25 Toni & Guy
26 Hugo Boss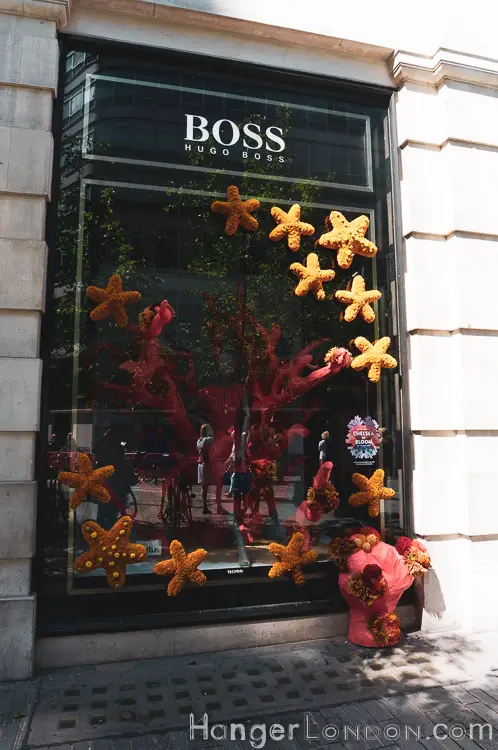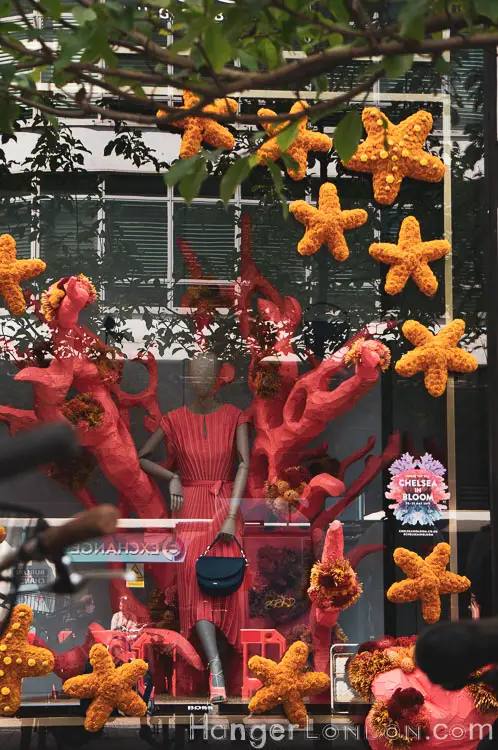 27 Hamptons International
28 Artisan Du Chocolat
29 Budd London
30 Sloane Place
31 NoB Partnership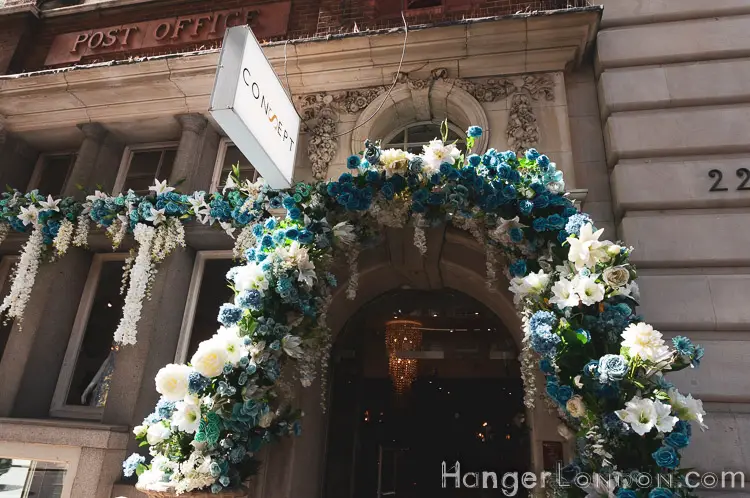 32 Club Monaco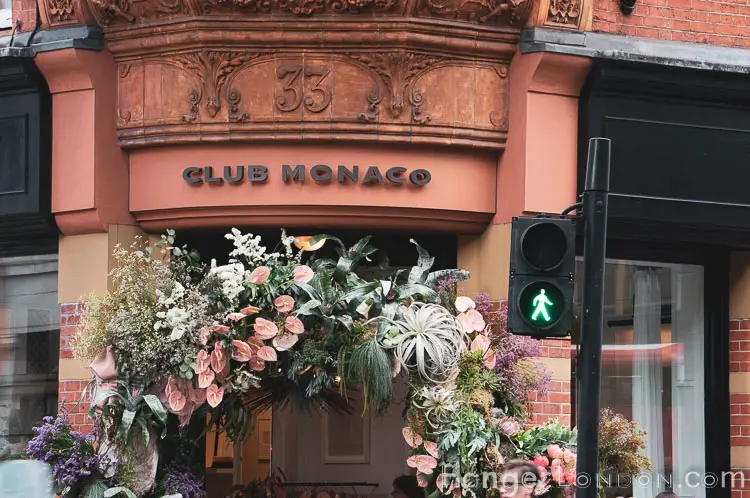 33 Mista
34 Monica Vinader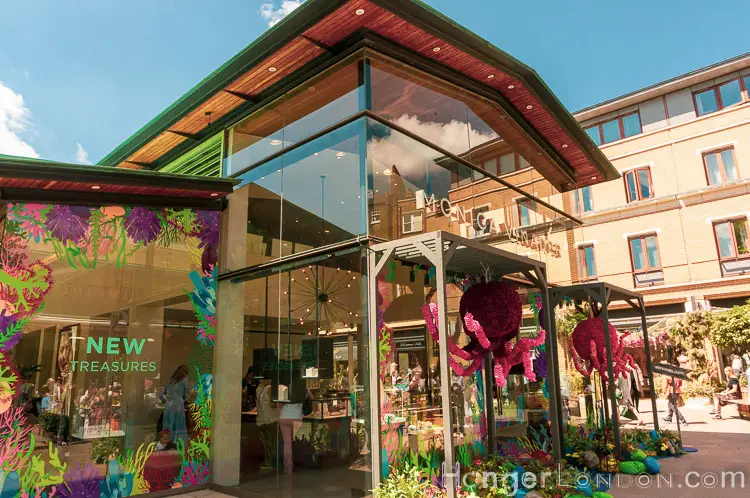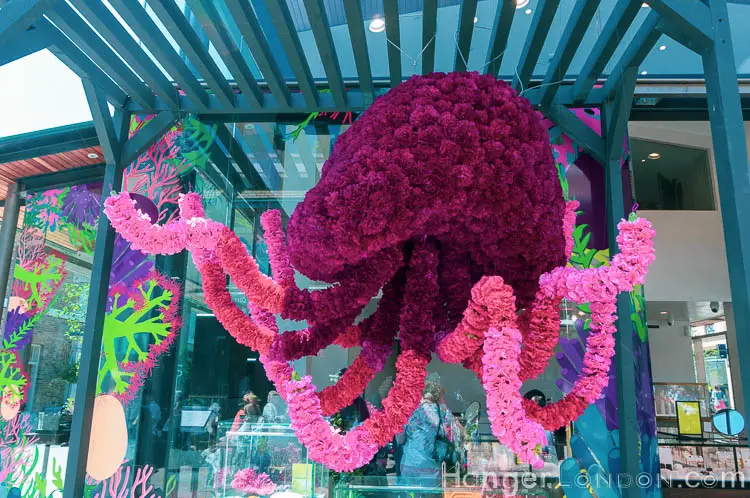 35 Polpo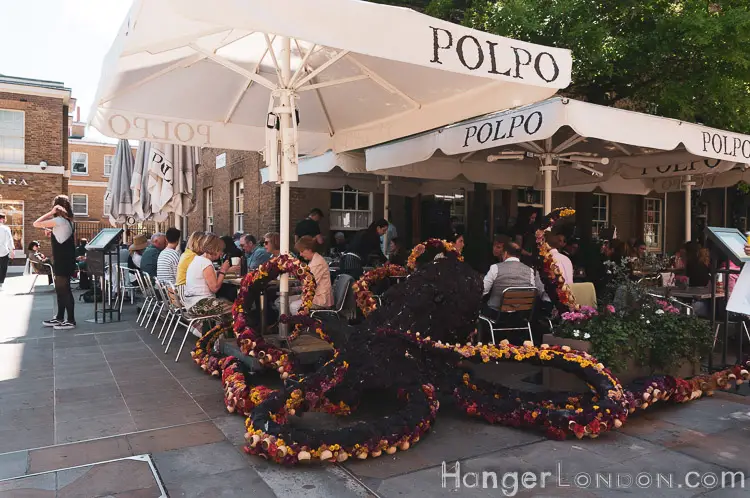 36 Gallery Mess
37 Taschen
Other stores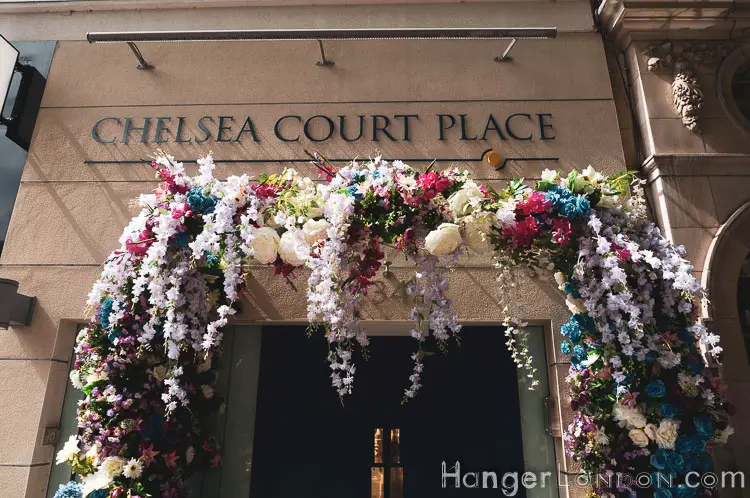 38 Dubarry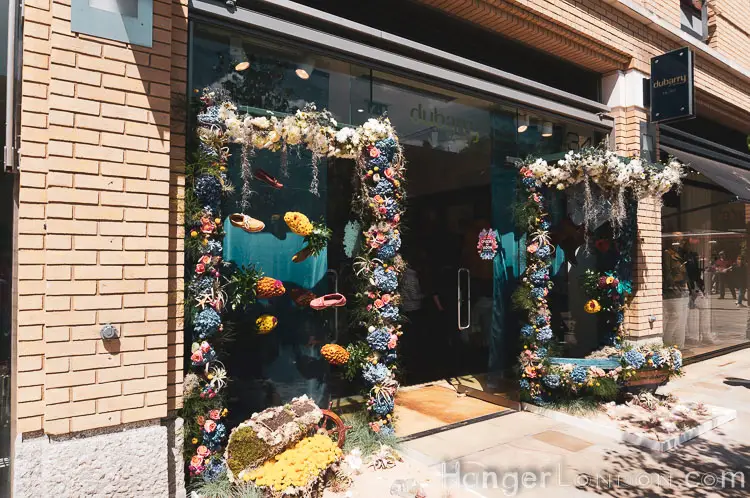 39 Dermalogica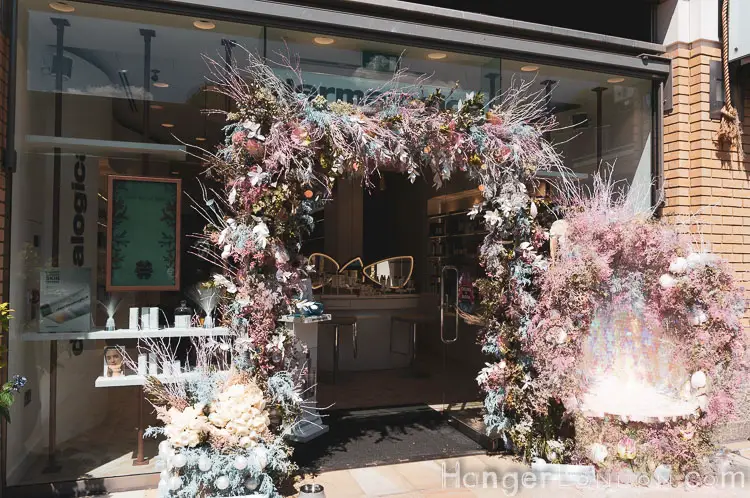 40 Free People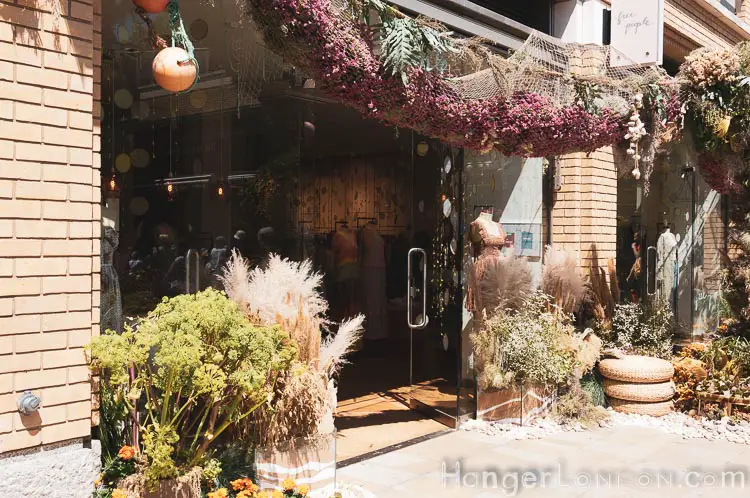 41 Essentiel Antwerp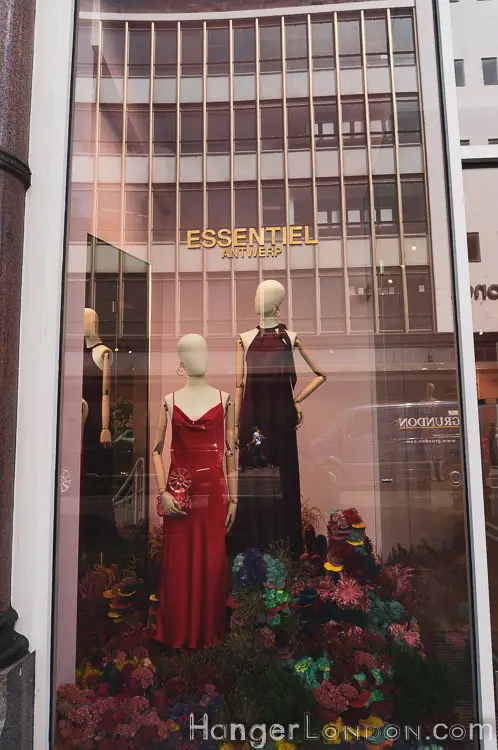 42 Links of London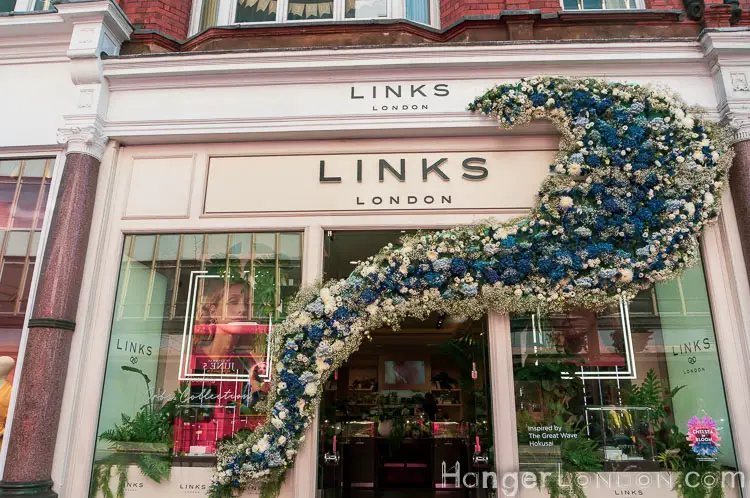 43 Rigby & Peller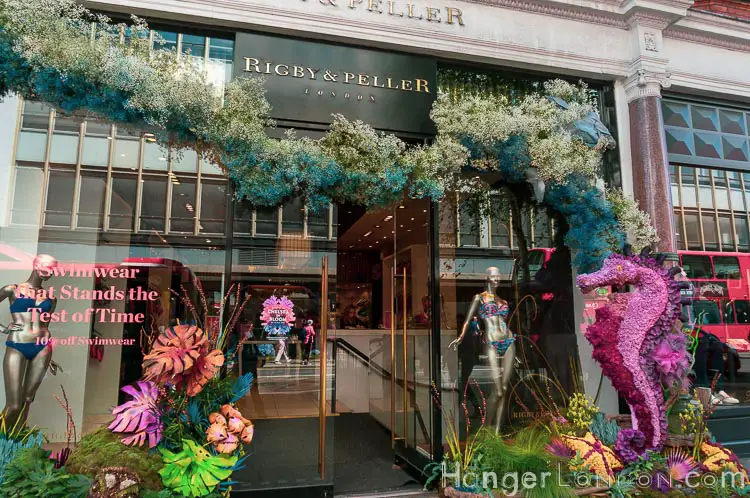 44 Penhaligon's
45 Space NK Apothecary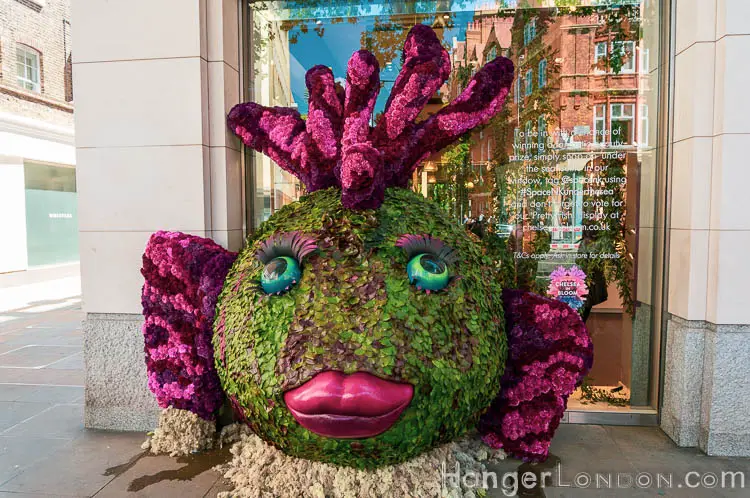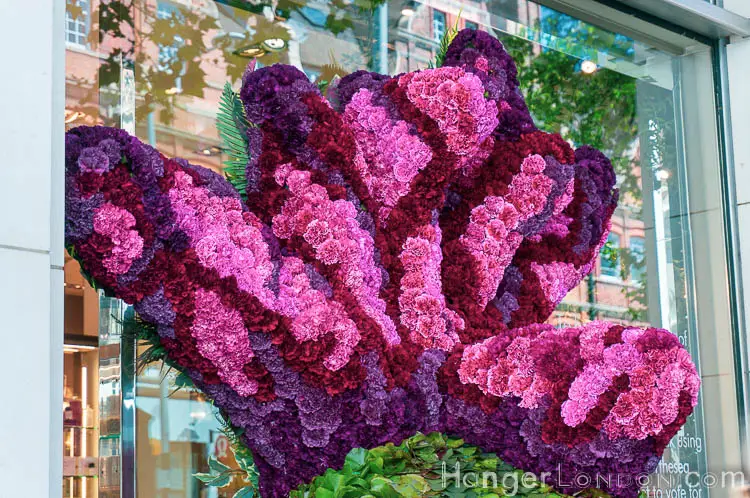 46 Boden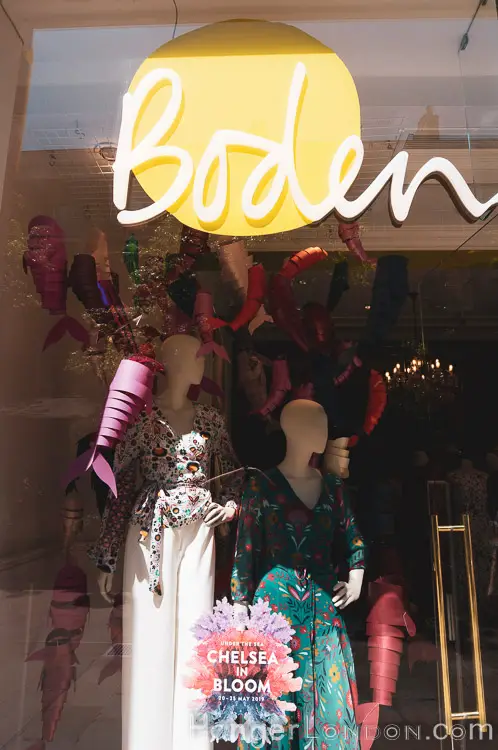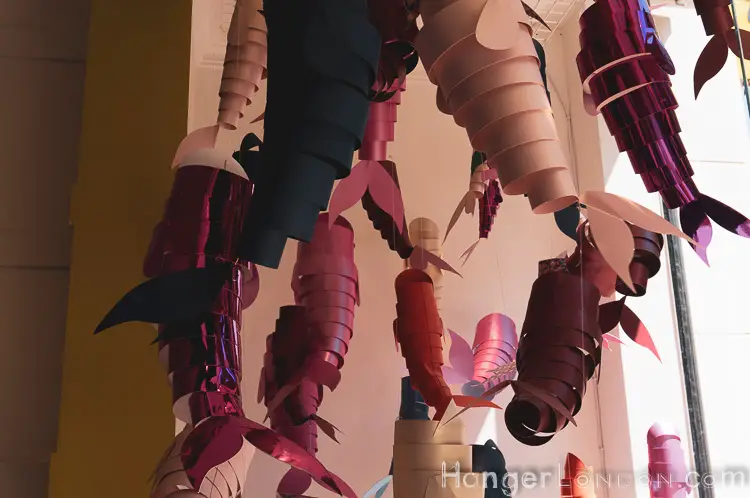 47 Bluemint
48 Jigsaw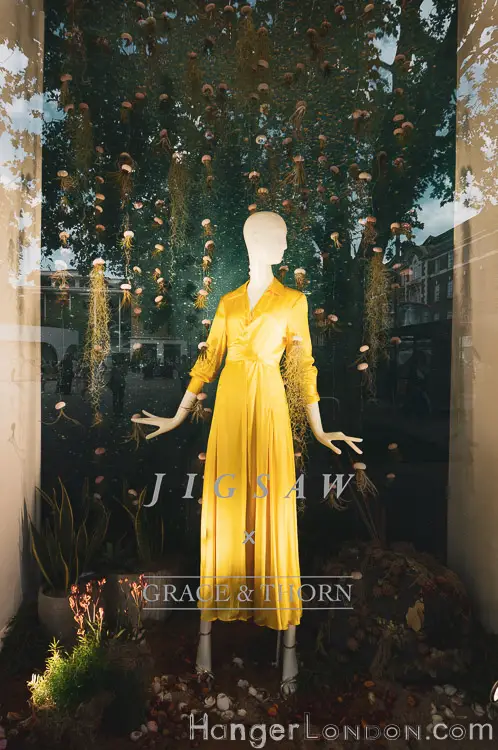 49 Walpole Street Dental Practice
50 Nike Women's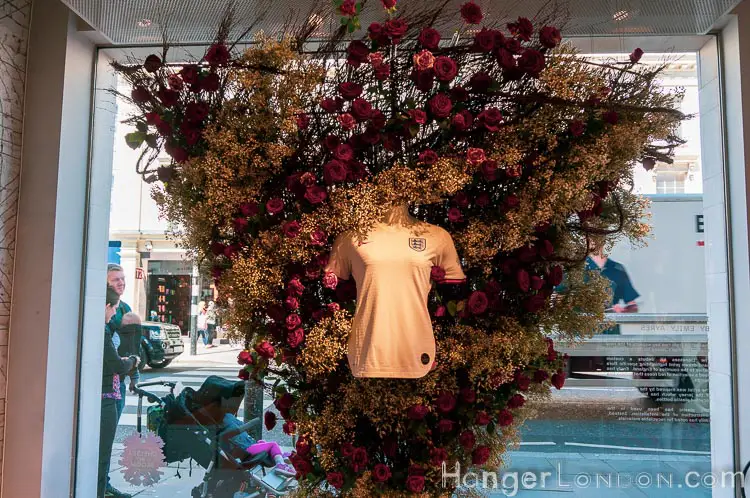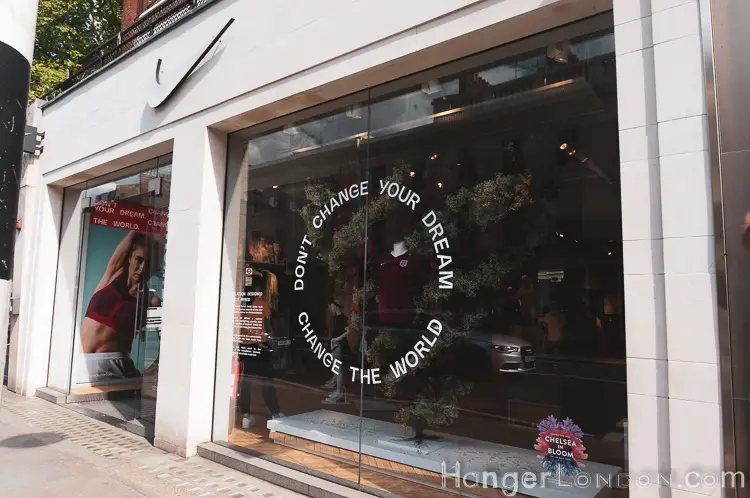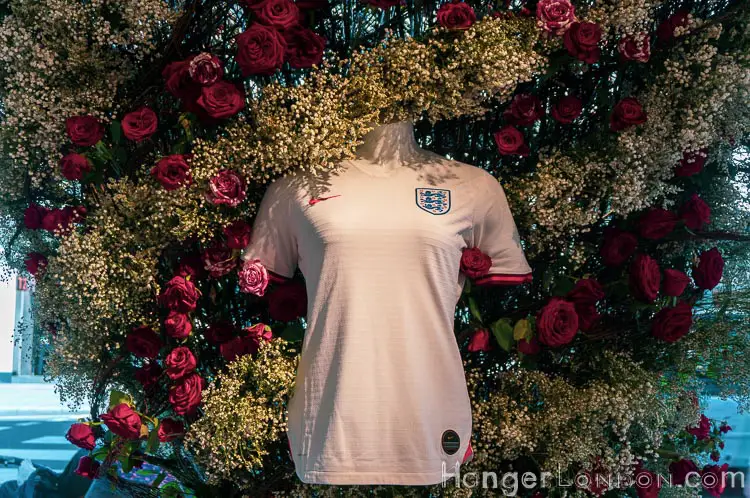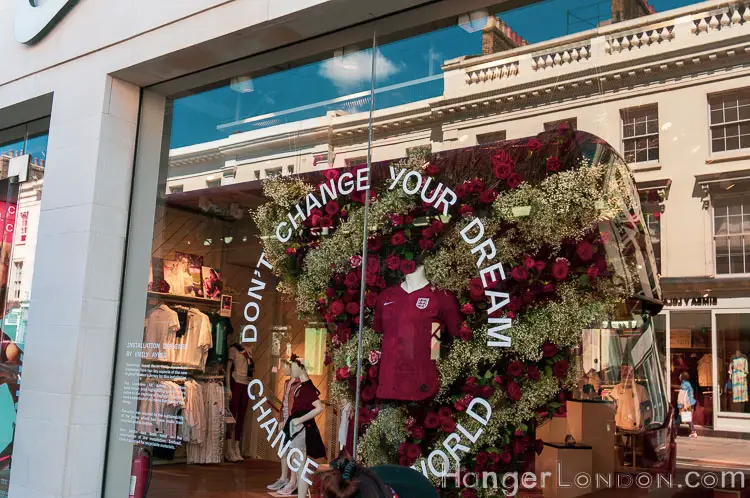 51 Sticks n Sushi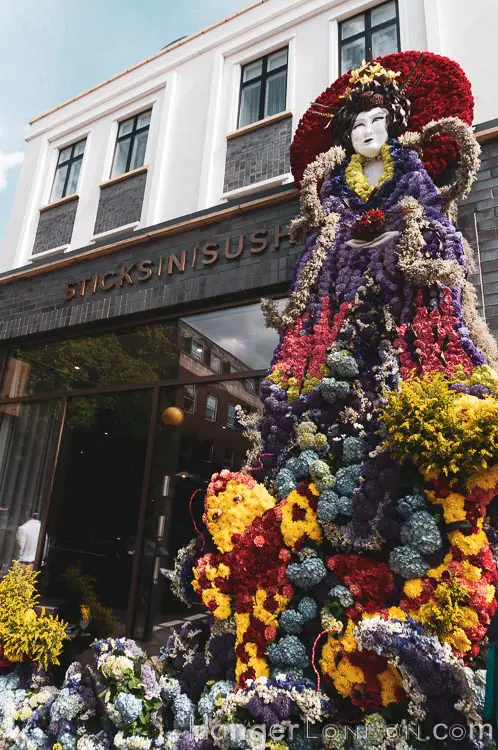 52 Clarendon Fine Art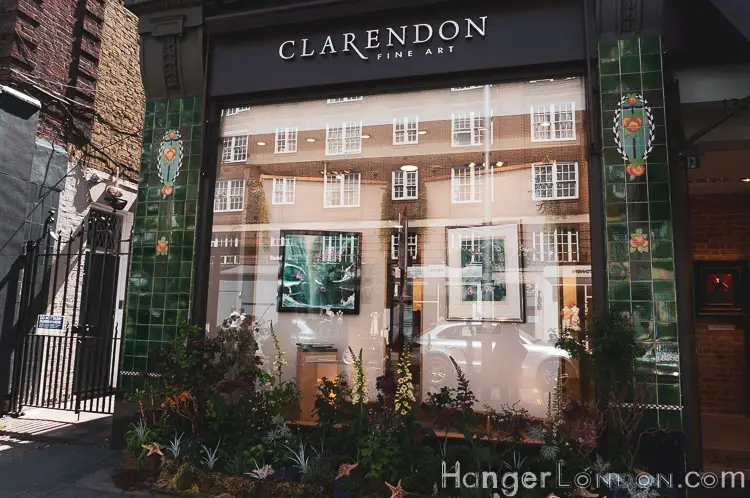 53 Lema
54 EF Medispa
55 Toast
56 Blaiz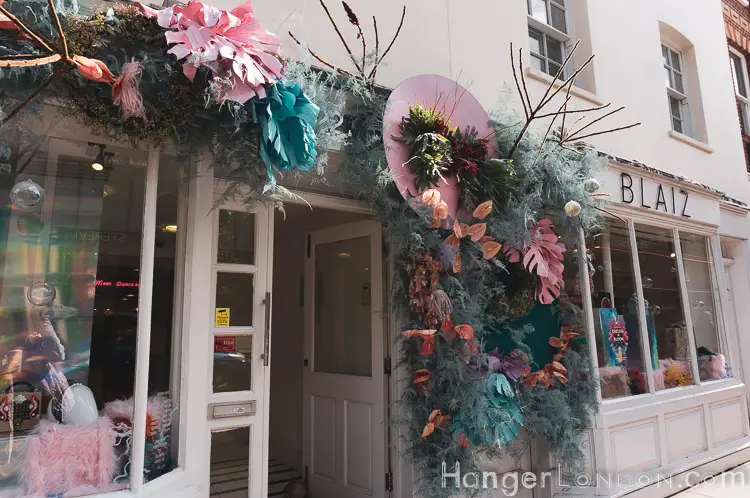 57 Zaeem Jamal
58 French Sole
59 Kings of Chelsea
60 The Baby Cot Shop
61 Daniela De Montby
Other Shops
In Bloom with L.K Bennett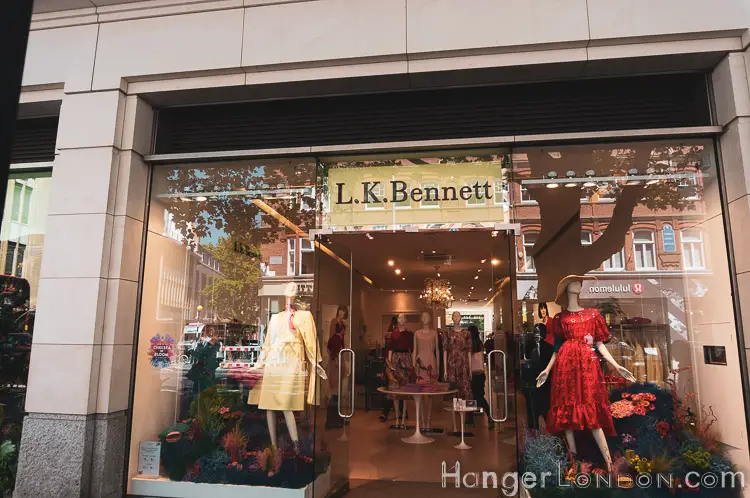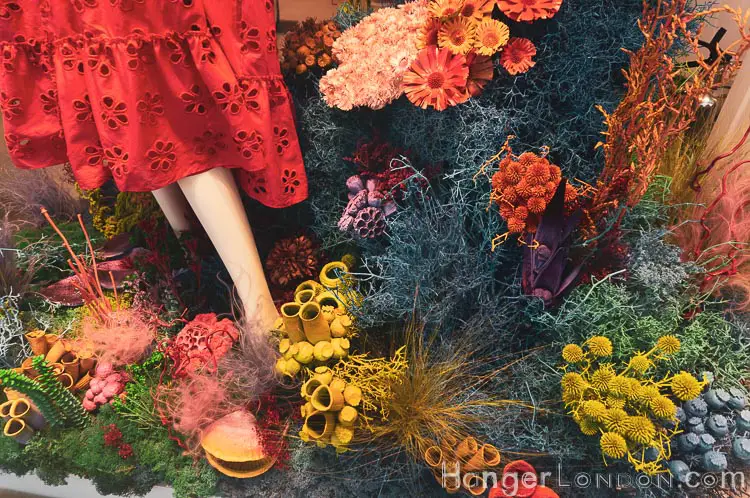 62 Poliform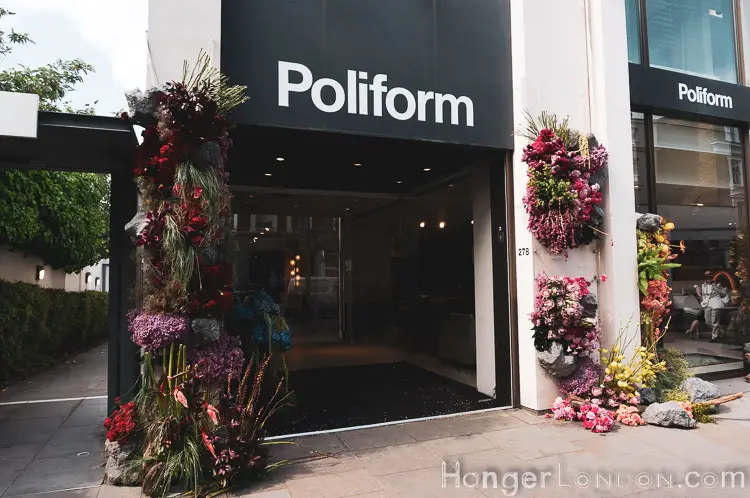 63 Ash
64 Rabbit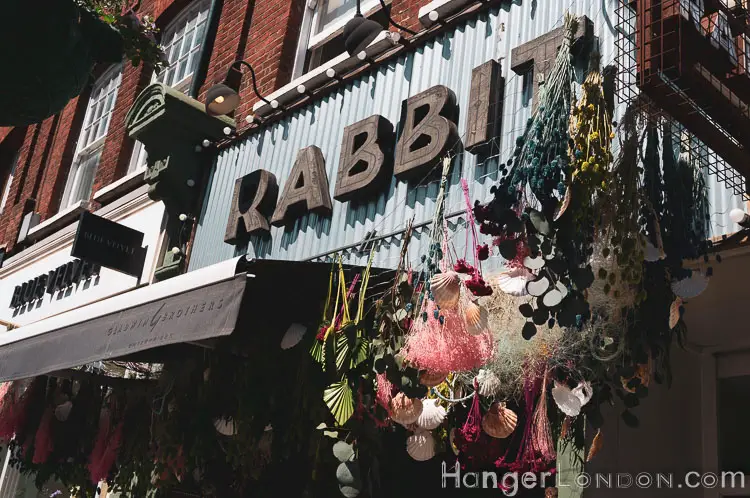 65 Scribbler
66 Peloton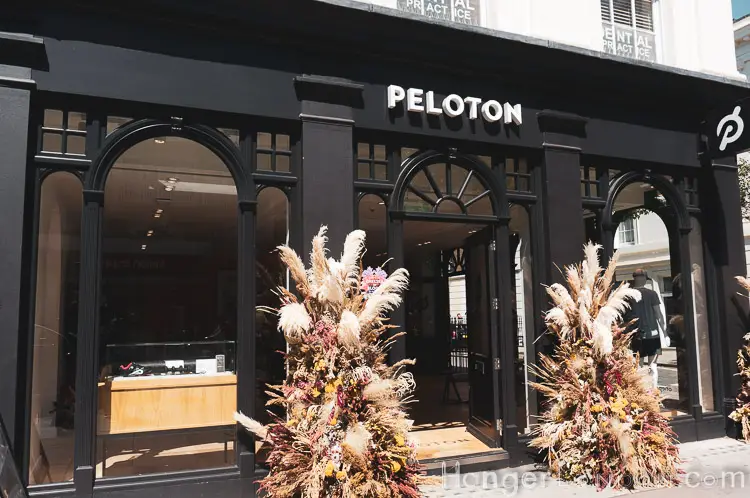 67 Hobbs
68 Rixo
69 Other Stories
70 Kiehls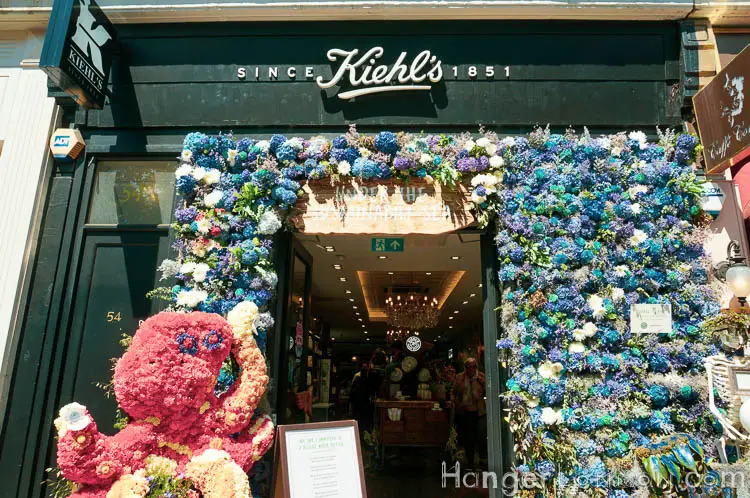 Kiehl's during our visit were handing out mystery shell scratch card vouchers, with a twist, that could be revealed by dipping your finger in a water fountain inside and swiping across. This could be redeemed for a mini product. The staff were very customer care orientated and subtle. Knowledgeable about suggesting suitable products and about the fact their entry was based on all biodegradable floristry products. In terms of a well-adorned shop and laying on something for the punters, we give them the thumbs-up for a seaside enchantment. Thanks.
71 Lululemon
72 Kiki Mcdonough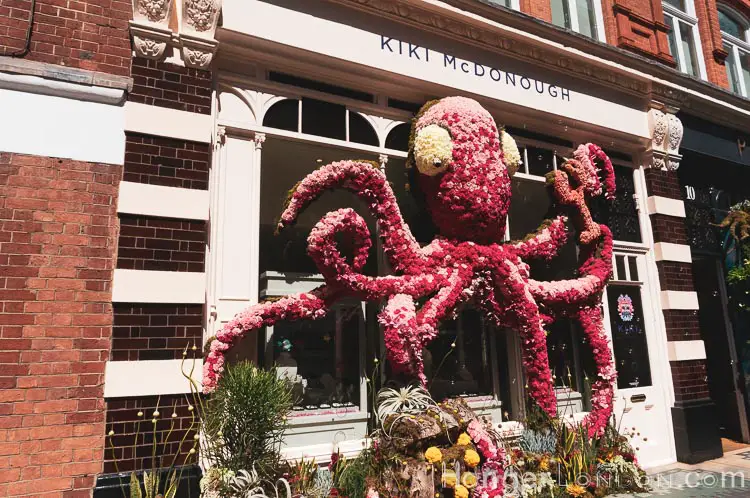 73 Poetry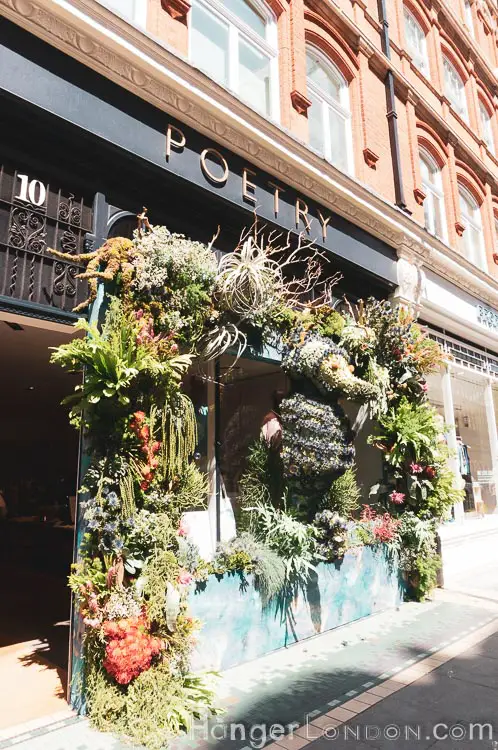 74 Brora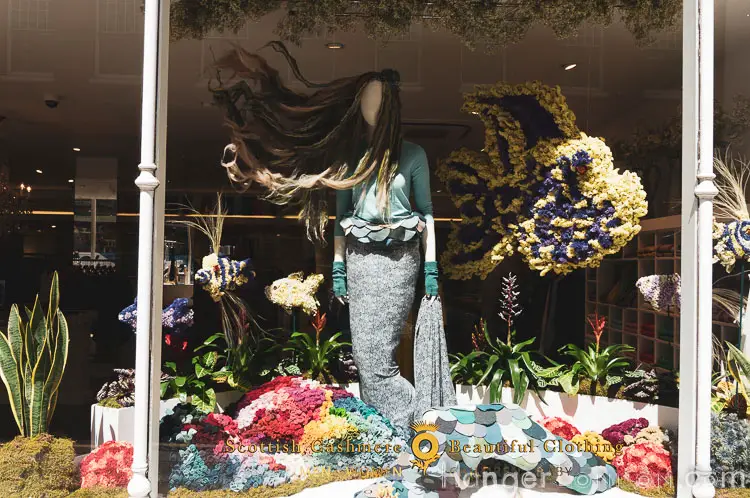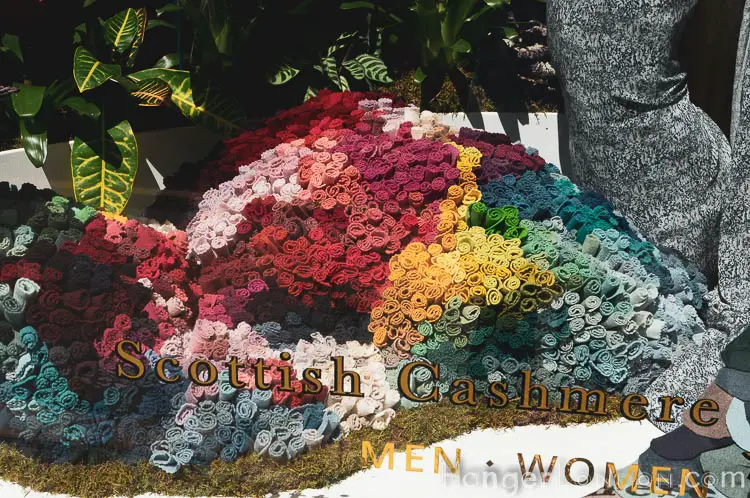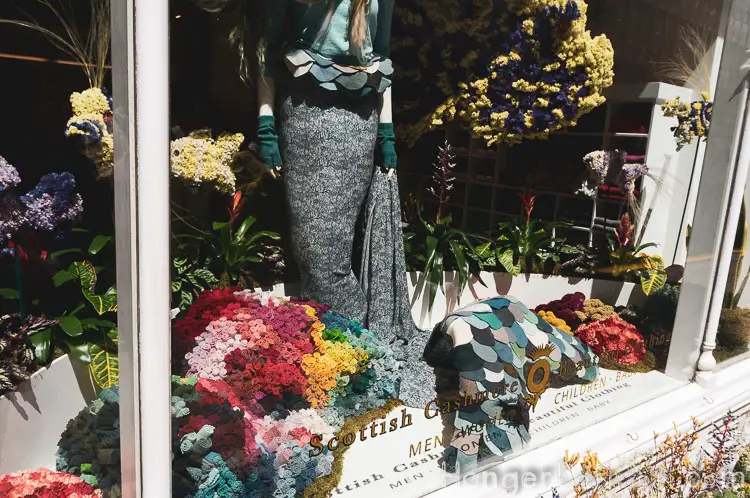 75 The White Company
76 J.Crew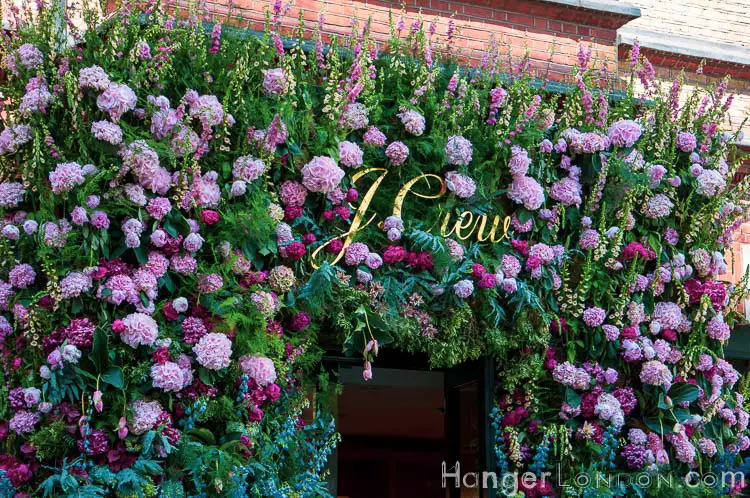 77 Cosmetics a La Carte
78 T.BA
79 Olivia Von Halle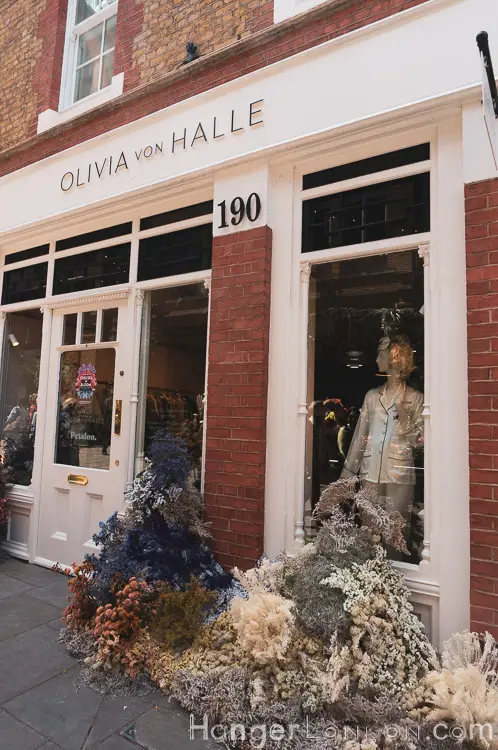 80 Salon Sloane
81 Moyses Stevens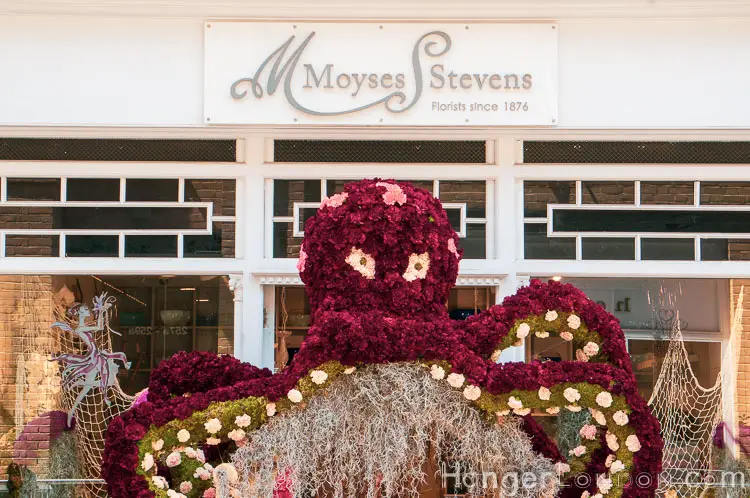 82 Heidi Klein
83 Sarah Chapman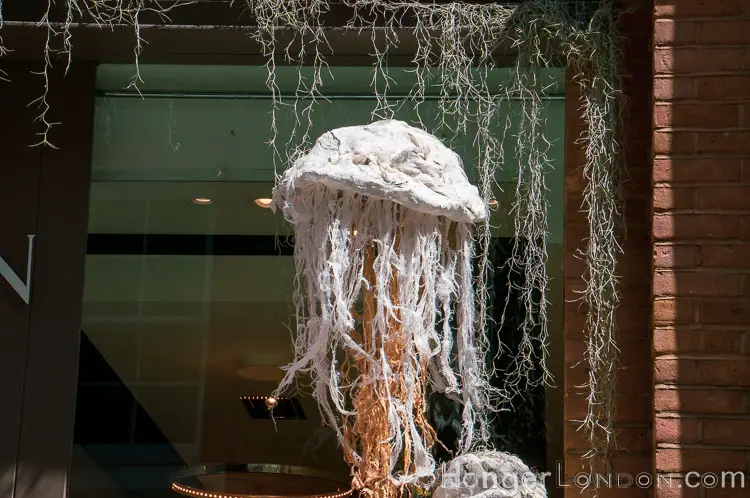 84 The Sea. The Sea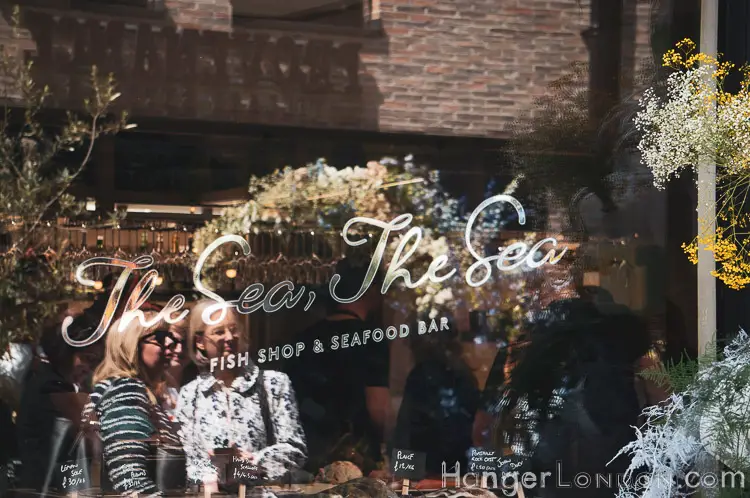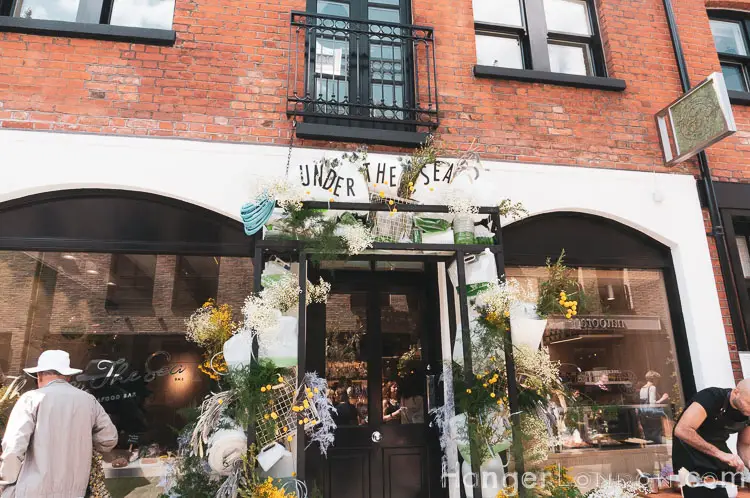 85 Provenance Village Butcher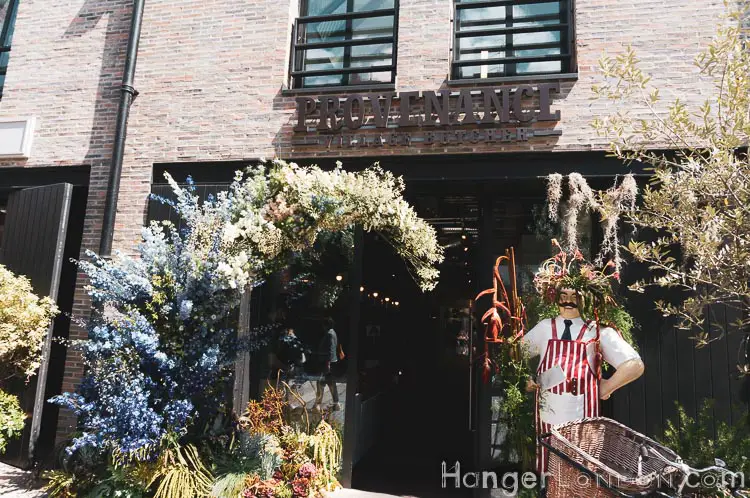 86 The Chelsea General Store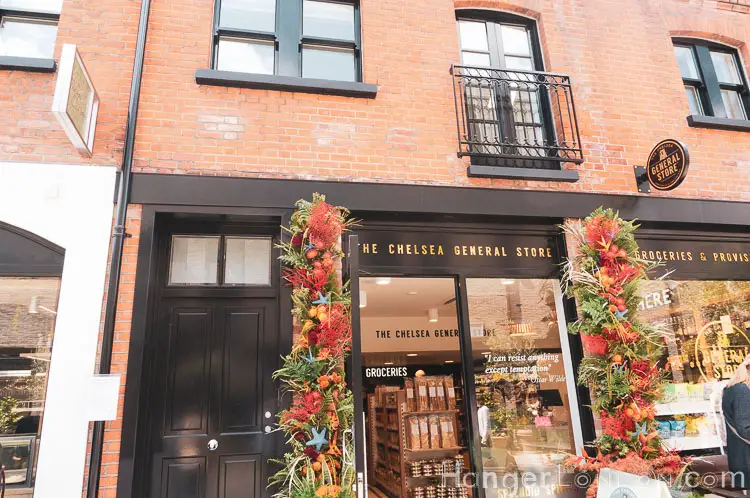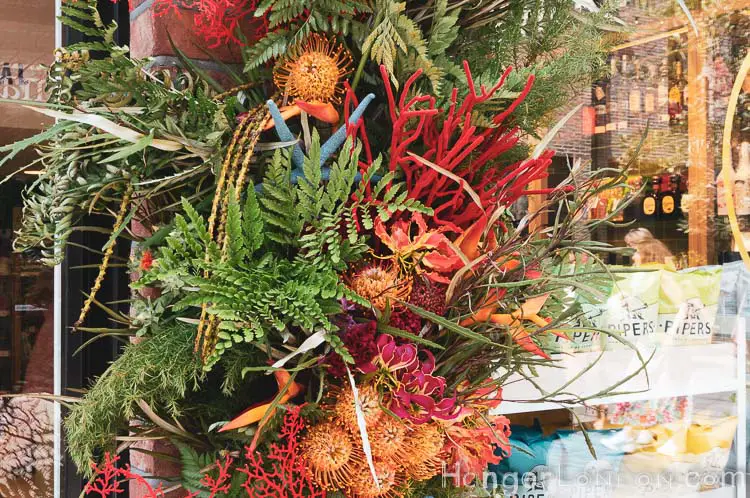 87 Hans Bar and Grill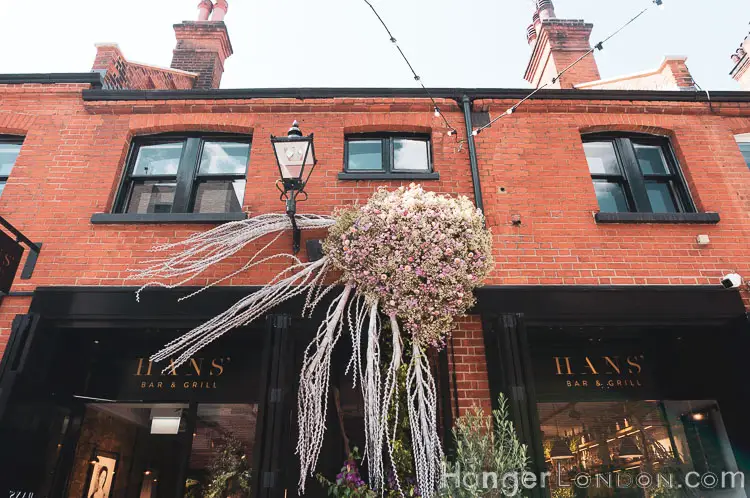 88  at 11 Cadogan Gardens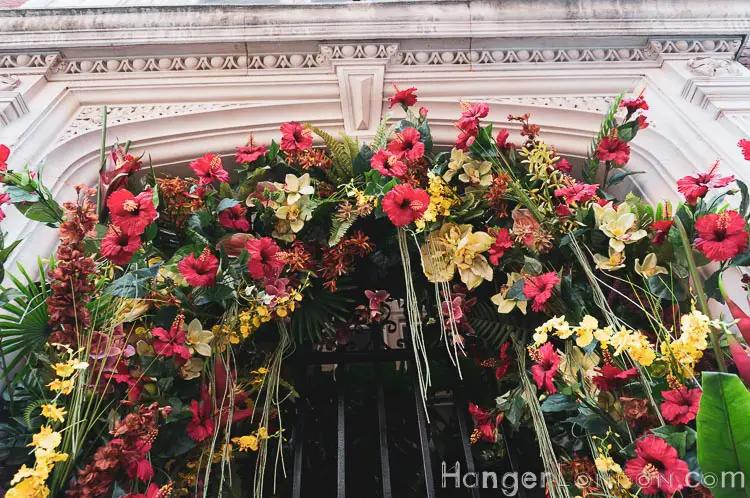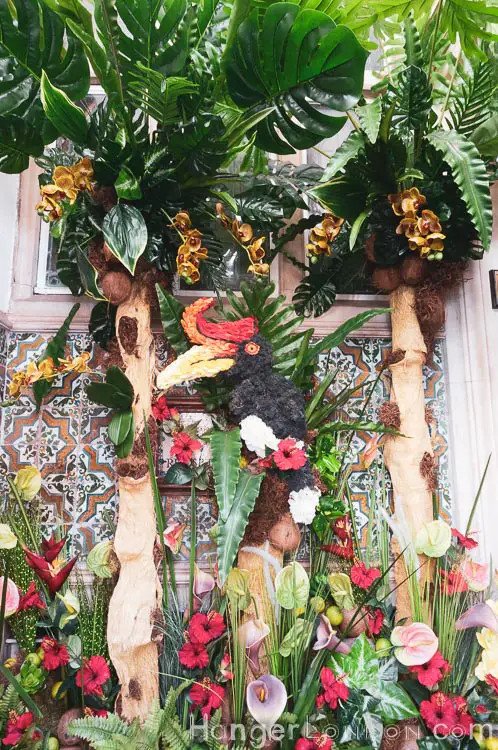 Where is the RHS Chelsea in Bloom Flower Show
List of entries of the RHS Chelsea in Bloom Flower Show
| | |
| --- | --- |
| 1 | Peter Jones |
| 2 | Smythson |
| 3 | Hackett |
| 4 | Lone Design Club# |
| 5 | Red Valentino |
| 6 | Marshall Wace |
| 7 | Giuseppe Zanotti |
| 8 | Loro Piana |
| 9 | Boodles |
| 10 | Roger Vivier |
| 11 | Bulgari |
| 12 | The Fold |
| 13 | Sloane Street Deli |
| 14 | Michael John |
| 15 | Yves Delorme |
| 16 | Brunello Cucinelli |
| 17 | Oliver peoples |
| 18 | Cassandra goad |
| 19 | rag and bone |
| 20 | Sloane square hotel |
| 21 | David Mellor |
| 22 | Tateossian |
| 23 | Tom Davies |
| 24 | Really Wild |
| 25 | Toni & Guy |
| 26 | Hugo Boss |
| 27 | Hamptons International |
| 28 | Artisan Du Chocolat |
| 29 | Budd London |
| 30 | Sloane Place |
| 31 | NoB Partnership |
| 32 | Club Monaco |
| 33 |  Mista |
| 34 |  Monica Vinader |
| 35 | Polpo |
| 36 | Gallery Mess |
| 37 | Taschen |
| 38 | Dubarry |
| 39 | Dermalogica |
| 40 | Free People |
| 41 | Essentiel Antwerp |
| 42 | Links of London |
| 43 | Rigby & Peller |
| 44 | Penhaligon's |
| 45 | Space NK Apothecary |
| 46 | Boden |
| 47 | Bluemint |
| 48 | Jigsaw |
| 49 | Walpole Street Dental PRactice |
| 50 | Nike Women's |
| 51 | Sticks n Sushi |
| 52 | Clarendon Fine Art |
| 53 | Lema |
| 54 | EF Medispa |
| 55 | Toast |
| 56 | Blaiz |
| 57 | Zaeem Jamal |
| 58 | French Sole |
| 59 | Kings of Chelsea |
| 60 | The Baby Cot Shop |
| 61 | Daniela De Montby |
| 62 | Poliform |
| 63 | Ash |
| 64 | Rabbit |
| 65 | Scribbler |
| 66 | Peloton |
| 67 | Hobbs |
| 68 | Rixo |
| 69 | Other Stories |
| 70 | Kiehls |
| 71 | Lululemon |
| 72 | Kiki Mcdonough |
| 73 | Poetry |
| 74 | Brora |
| 75 | The White Company |
| 76 | J.Crew |
| 77 | Cosmetics a La Carte |
| 78 | T.BA |
| 79 | Olivia Von Halle |
| 80 | Salon Sloane |
| 81 | Moyses Stevens |
| 82 | Heidi Klein |
| 83 | Sarah Chapman |
| 84 | The Sea. The Sea |
| 85 | Provenance Village Butcher |
| 86 | The Chelsea General STore |
| 87 | Hans Bar and Grill |
| 88 | 11 Cadogan Gardens |