Princess Grace of Monaco, formerly known as Grace Kelly, was one of the most iconic Hollywood film stars of all time. But did you know that she also had a strong connection to London, calling the Connaught hotel her second home.
In 2010, the Victoria and Albert Museum in London held an exhibition dedicated to Princess Grace's iconic fashion sense. The exhibition featured many of her stunning outfits, which had been carefully preserved over the years. Unfortunately, photography was not allowed inside the exhibition, but those who attended were treated to a rare glimpse of some of the most famous dresses in Hollywood history.
The exhibition showcased Princess Grace's impeccable taste and style, which was admired by people all over the world. Her love of fashion was just one of the many facets of her personality that made her such a beloved public figure. Despite her tragically short life, Princess Grace left an indelible mark on the world of film, fashion, and culture.
If you're a fan of Princess Grace or simply appreciate the beauty of classic Hollywood glamour, then the V&A Museum's exhibition was a must-see event. Although it has now ended, it serves as a reminder of the enduring legacy of one of the most iconic film stars of all time.
Notable Films
Here is a list of some of her main films and a few things she was noted for.
High Society 1956
The Swan 1956
To Catch a Thief  1955
The Bridges at Toko-Ri  1954
Country Girl 1954
Green Fire 1954
Rear Window 1954
Dial M for Murder 1954
Mogambo  1953
High Noon 1952
Fourteen Hours 1951
An Academy Award and Golden Globe
Fashion Statements Grace Kelly Princess of Monaco
The Hermès Handbag named in her honour ever after The "Kelly handbag", initially an accessory, to hide the baby bump
Pearl Earrings, pearl necklace
Red lipstick
Epitomising Dior 50's Fashion designs
Sunglasses interesting frames
Midi Length skirts
Fantastic Hairstyles
Pointed wrist cuffs on her wedding gown
Wearing hats with dignity, style & grace
Popularising natural fresh face minimal makeup look
Creative College girl style
Work as a Princess
With just over 10 Honors both National and international
Ended the cruelty of a Pigeon Shooting  event in Monaco
Her presidency  of the Red Cross Charity in Monaco made an impact
Her Charity work with AMADE –World Association of Friends of Children
Committed to Monaco's cultural and building heritage taking an interest in Ballet and architecture.
Setting up a foundation for the Arts.
This film clip was the last that the Princess made before she died.
Mount Street, Grace Kelly Shopping Favourite?
Mount Street is a fashionable street in the heart of Mayfair, London. Known for its high-end luxury shopping, Mount Street is a popular destination for fashion lovers and those seeking a taste of the finer things in life.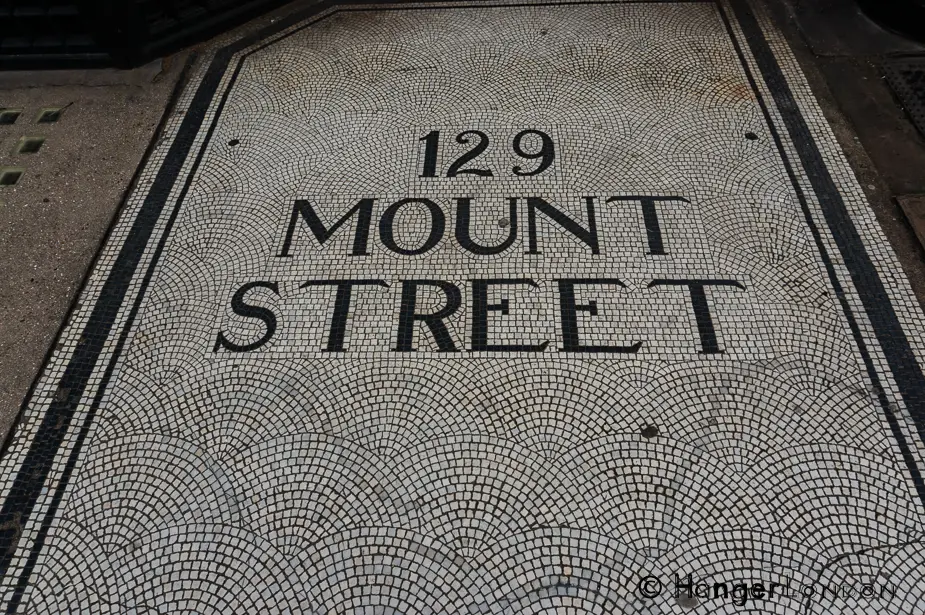 Many fashion houses have their flagship stores located on Mount Street, making it a go-to destination for luxury shopping. Brands such as Balenciaga, Celine, and Alexander McQueen have all made a home for themselves on the street.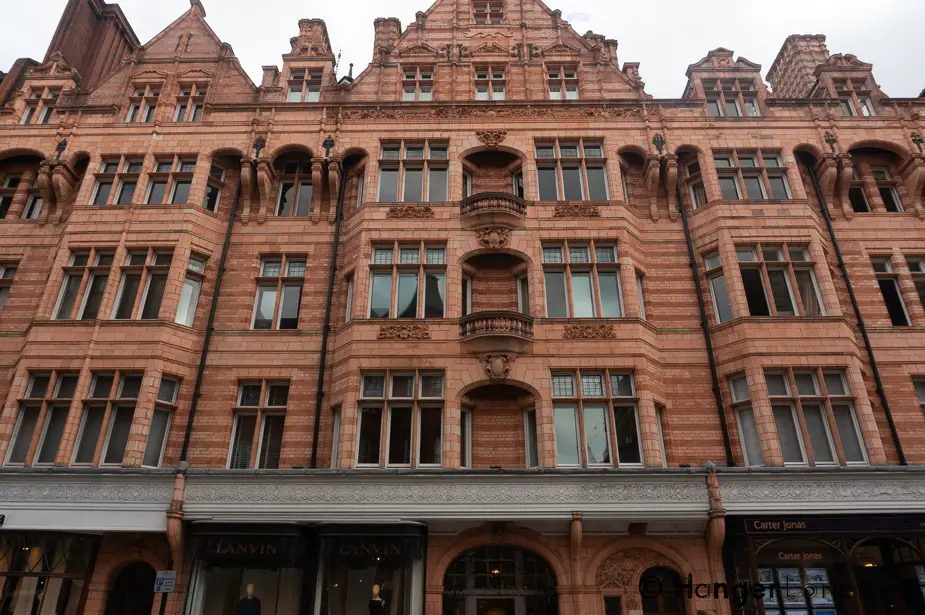 The street has a rich history, with buildings dating back to the 18th century. However, in recent years, it has become a hub for contemporary architecture, with modern buildings housing some of the world's most exclusive brands.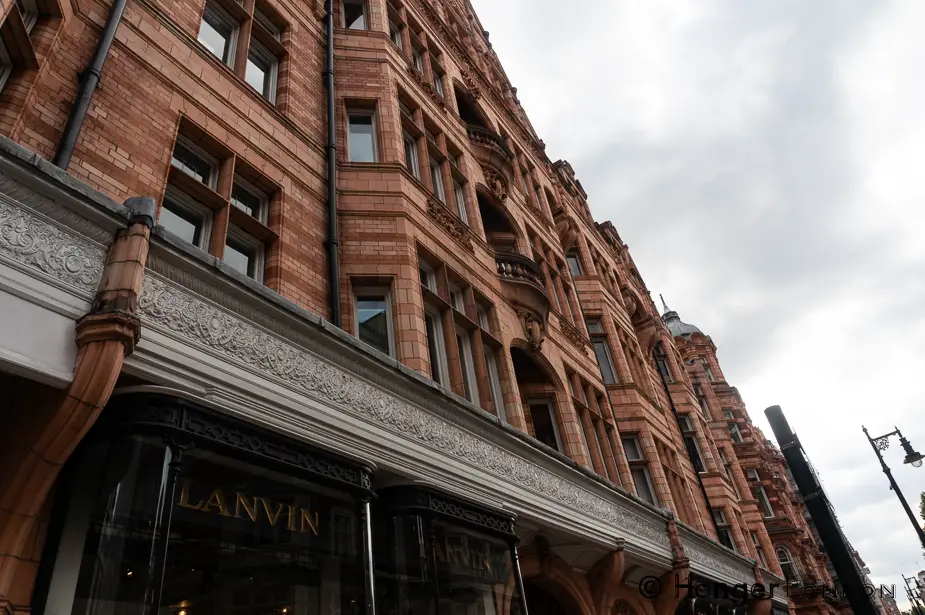 It's no wonder that Mount Street was a favorite of Hollywood actress Grace Kelly. During her stays at the Connaught Hotel, which is just a stone's throw away, she was known to frequent the luxury boutiques in the area. Her impeccable style and sophisticated taste made her a perfect fit for the exclusive shopping street.
Laytonstone 'Hitchcock' mosaics with 'Grace Kelly'
Grace Kelly was not only a beloved Hollywood actress but also an icon of style and grace. One of her most iconic roles was in the Alfred Hitchcock film "Rear Window," where she starred alongside James Stewart.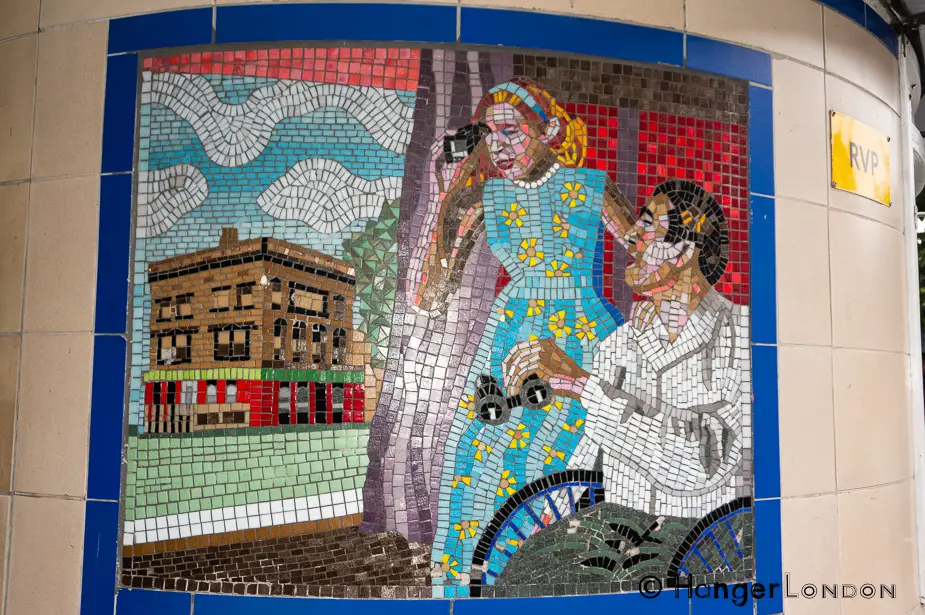 The film was a suspenseful thriller that captivated audiences and showcased Grace Kelly's talent as an actress.In London, there is a beautiful mosaic located in the Leytonstone station that pays tribute to Alfred Hitchcock and his contributions to the film industry.
One of the mosaics depicts Grace Kelly in her role in "Rear Window," showcasing her stunning beauty and sophistication. The mosaic is a beautiful tribute to both the actress and the director who brought her talent to the world.The Leytonstone station is located in East London and is a popular stop for commuters and tourists alike.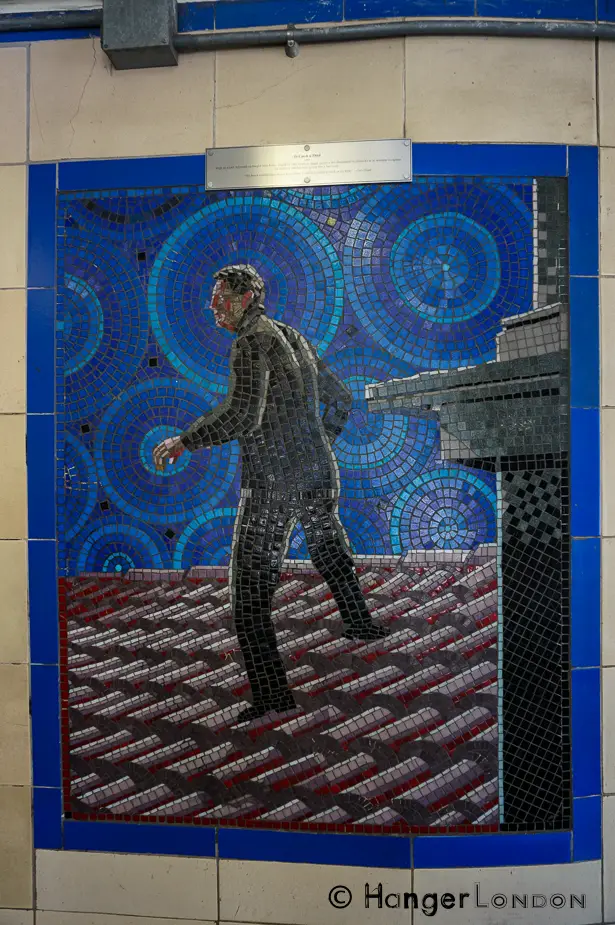 The station has a rich history, and the mosaics that adorn its walls are a testament to the creativity and talent of the artists who created them. The mosaic of Grace Kelly in "Rear Window" is just one of many beautiful pieces that can be found throughout the station, each one telling a story and capturing a moment in time.
For fans of Grace Kelly and Alfred Hitchcock, the Leytonstone station mosaic is a must-see. It is a beautiful tribute to two of the most iconic figures in Hollywood history and a reminder of the enduring impact that they have had on the world of film. Whether you're a film buff or simply appreciate the beauty of art and design, the mosaic is a true work of art that is sure to leave a lasting impres
sion.
Grace Kelly, second home, 'Connaught Hotel'
Grace Kelly, was known for her elegance and impeccable style. During her visits to London, one of her favorite places to stay was the luxurious Connaught Hotel located in the heart of Mayfair.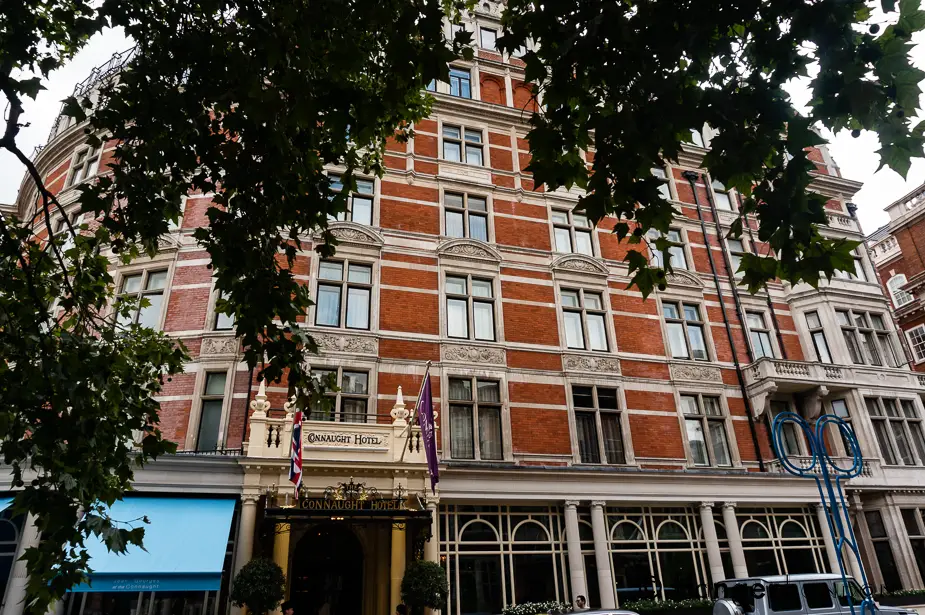 She would often be seen strolling down Mount Street, shopping at the exclusive fashion houses located in the area.The Connaught Hotel has a rich history, dating back to the early 19th century. It has been a favorite among the rich and famous for many years and has hosted numerous notable figures, including members of the British Royal Family.
Grace Kelly's visits to the hotel only added to its glamour and prestige.While staying at the Connaught, Grace Kelly would enjoy all of the amenities the hotel had to offer, including its exquisite dining options and luxurious spa. The hotel staff would ensure that she had everything she needed to make her stay as comfortable and enjoyable as possible.
The nearby Mount Street is a hub of high-end fashion, with some of the most exclusive designer boutiques in the world located there. Grace Kelly was known for her impeccable taste in fashion, so it is no surprise that she would frequent these shops during her visits to London.Overall, Grace Kelly's stays at the Connaught Hotel and her shopping trips to Mount Street are just a small part of her legacy.
Her timeless beauty, talent, and grace have left a lasting impact on the world of film and fashion, and she will always be remembered as a true icon.