St Patricks Day
Is a very publicised day and associated with Ireland and known all over the world. It's a national bank holiday in the Republic / South of Ireland and is now also celebrated but not a bank holiday in the North of Ireland too.
2019 saw Trafalgar Square celebrate St Patricks on Sunday 17th March.
The London Celtic Youth Orchestra was performing. Hails storms, rain and bursts of sunshine did not deter the crowds.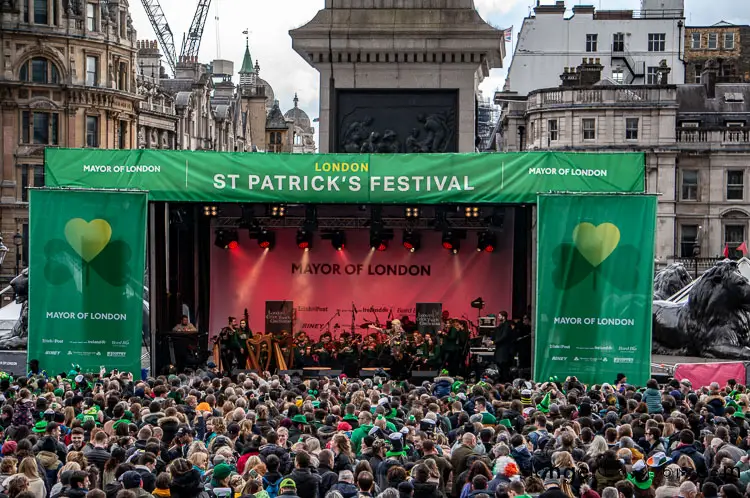 It is thought St Patrick died on this day, what's written about him seems to be active around the 5th C. Legends state he bought Christianity to Ireland. It was made a Christian day in the 17th C. Catholics, Anglican, Eastern Orthodox and Lutheran church acknowledged it.
Tales about St Patrick seem to have been embellished that he did all these things single-handed, banning all snakes from Ireland and how he lectured heathens who had no faith or understanding in explaining the doctrine of Trinity to them using a shamrock. The Shamrock is, of course, a type of clover the Trifolium  3 heart-shaped leaves the green leaf symbol associated with Ireland and any items used for decoration on ST Patrick's day.  The lucky 4 leaf clover is not the same thing a shamrock has 3 leaves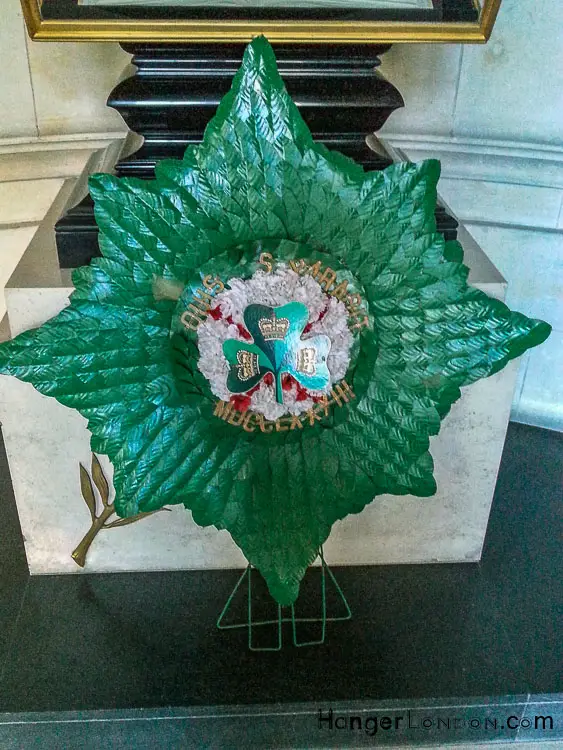 The Druids were associated with the shamrock and the Celts believed that important things came in 3's i.e phases of the moon, primary colours, ages of man. Its also thought the shamrock leaves turn up towards the sky when a storm will come.
Legends we can trace would be in the form of a song written in 1798 "The Wearing of the Green".  It mentions the shamrock and its association to rebels who wore it and wearing green, being hung to death for doing so. This was part of the Irish Rebellion of that era. In 1841 the lyric was published in a Monthly magazine called "Citizen" many versions of the lyrics and vocals progressed through time.  One such example is the version sung by  John McCormack ( 1884-1945) who recorded this lyric
HMV Victor (RS BW) 788-B (Manufactured by The Berliner Gram-O-Phone Co. LTD of Montreal) "Wearing Of The Green", (Old Irish), John McCormack with orch. Originally issued circa 1923
O Paddy dear, an' did ye hear the news that's goin' round? The shamrock is by law forbid to grow on Irish ground; St. Patrick's Day no more we'll keep, his colour can't be seen, For there's a bloody law against the wearin' o' the Green. O I met with Napper Tandy, and he took me by the hand And he asked 'How's poor old Ireland, and how does she stand?' She's the most distressful country this world has yet to see For they're hangin' men and women there for wearin' o' the green