St James's Palace
An important building to the British Monarchy. It is not open to the public, but you can walk past the entrance gates and see the guards marching or changing.
St James's Palace serves many roles. For formal and ceremonial purposes. Charity events and for entertaining visitors on state visits. The onsite Chapel Royal, significant, both past and present. Surviving the Great Fire of London. The Central Chancery of the Orders of Knighthood is based here.
King Henry the VIII (8th) bought the land that now consists of St James's Palace in around 1532. It is known in the past that the Leprosy Hospital used to be on that site.   St James's Park was marshland. The King had plans for a new palace building, (St James's Palace) completed around 1540-41. The building in the photo below is one of the few surviving Tudor structures around. It is called "The Gatehouse to Colour Court".Its diamond-shaped clock and octagonal style towers are attractive.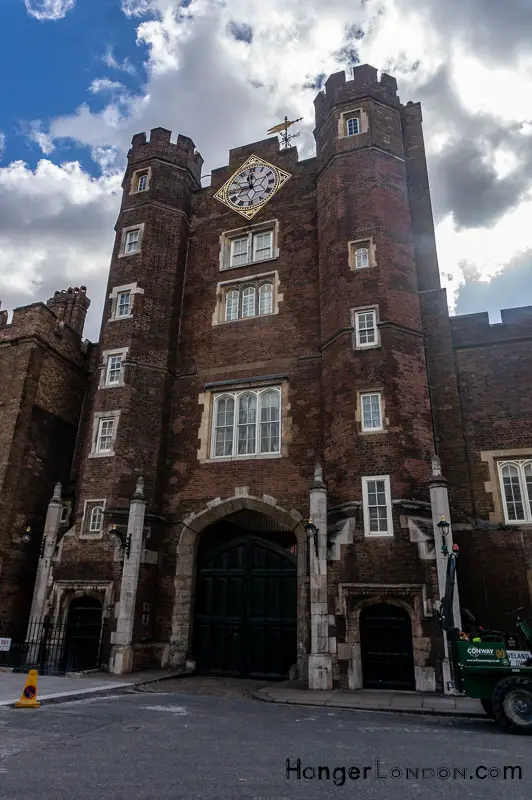 Famous people who lived or stay here
Naturally, another royal, King Henry the VIII's daughter, Queen Elizabeth the I. Elizabeth  I, hid here during the summer of 1588 during the Spanish Armada. She fled late Summer of that year by royal boat of the time to Tilbury. Her famous speech" I know I have the body of a week feeble woman".
Many of the royal family reside at St James's Palace Or use it for when they are in London on official duties. It was the official home of the sovereign. Queen Victoria changed tradition and moved to Buckingham Palace in 1837.
His Royal Highness Prince Charles and his Sons Prince William and Prince Harry
As they were called then, used to live in York house within St James's Palace Complex
Her Royal Highness The Princess Royal
St Jame's Palace being the London Residence when engaging in many official duties.
Princess Beatrice and Eugene
Recent residents of the palace apartments, yet are due to be moving out during the 2018 autumn season.
Princess Alexandra- Honourable Lady Ogilvy
Cousin to the Queen who engages in royal duties uses apartments at St James's Palace.
Prince Edward – Earl of Wessex and his wife Sophie, Countess of Wessex
Have moved in as a temporary measure whilst refurbishing is done to their  London based home, Buckingham Palace apartments as part of the major refurbishments that Buckingham Palace is now undergoing.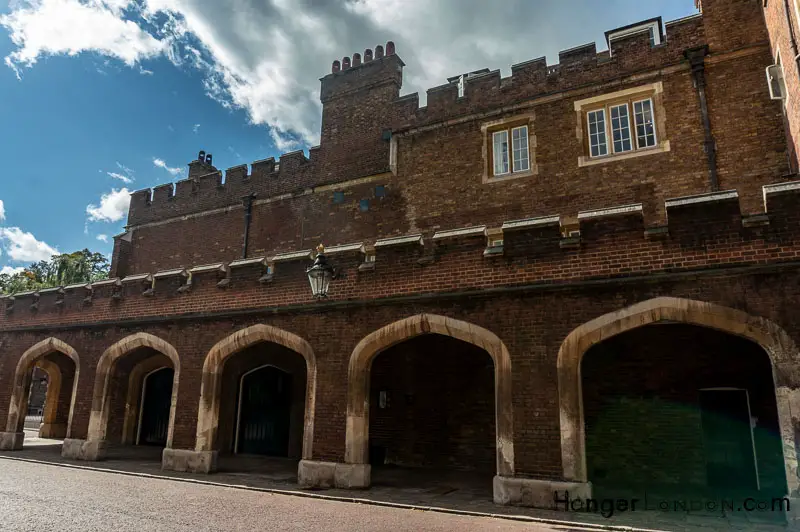 Some spent their last days at St James's
Mary the I 1553-58, King Henry VIII's daughter died here. Charles I, last night at the Palace, before being executed in 1649. In 1997 Princess Diana's coffin was lying in state at the Palace.
The Last Monarch to live at St James's Palace William IV died in 1837.
Some Royalty was born or christened at the Chapel Royal St James's Palace
Charles II  1630 and sibling, James the II 1633.  Mary II 1689. Queen Anne. George Prince of Wales  1762. Baptisms of Princess Beatrice and Eugene, daughters of Prince Andrew, our current Duke of York. Prince George, future one day air to the throne, was christened at St James's Royal Chapel.  Prince Louis, George's brother, youngest son of Duke and Duchess of Cambridge, christened,  in July of 2018.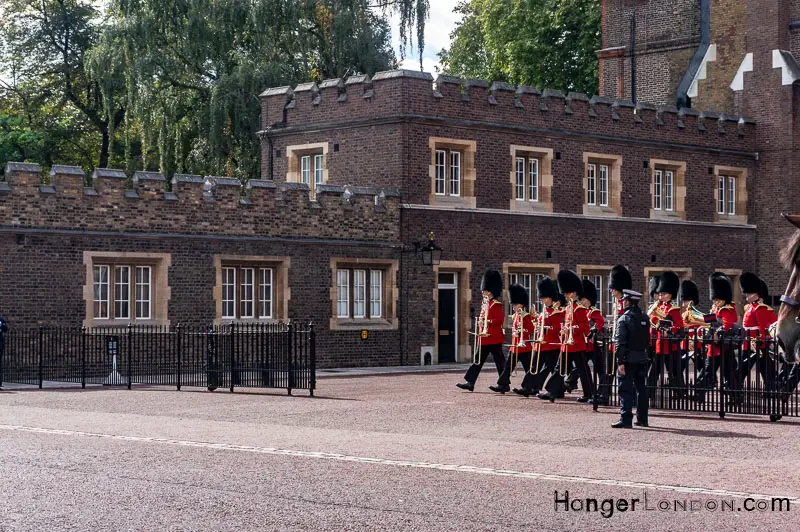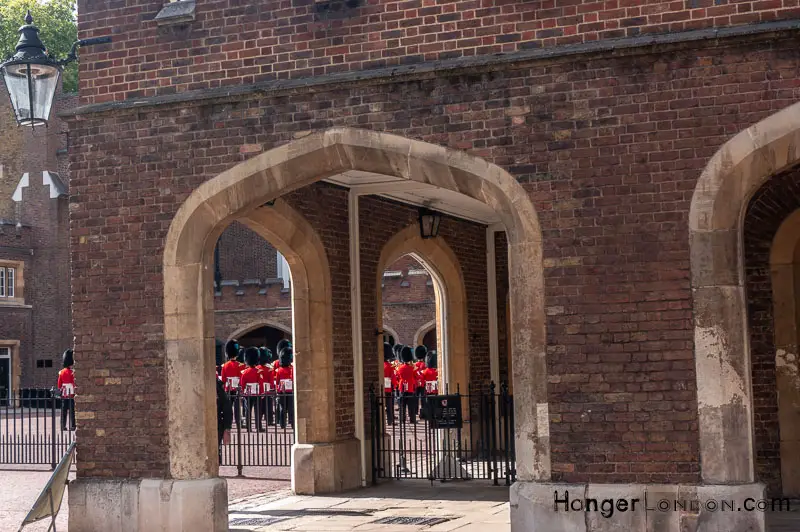 Married at St James's Palace Chapel Royal
Prince George married Caroline of Brunswick 1795 as it has an onsite chapel. Queen Victoria Married in the chapel in 1840 to Prince Albert.
Adult Baptism at St James's Palace Chapel Royal
Meghan Markle was baptised, into the Christian faith. This ceremony took place ahead of her Marriage to Prince Harry.
How to Get There