ISKCON LONDON
Radha-Krishna Temple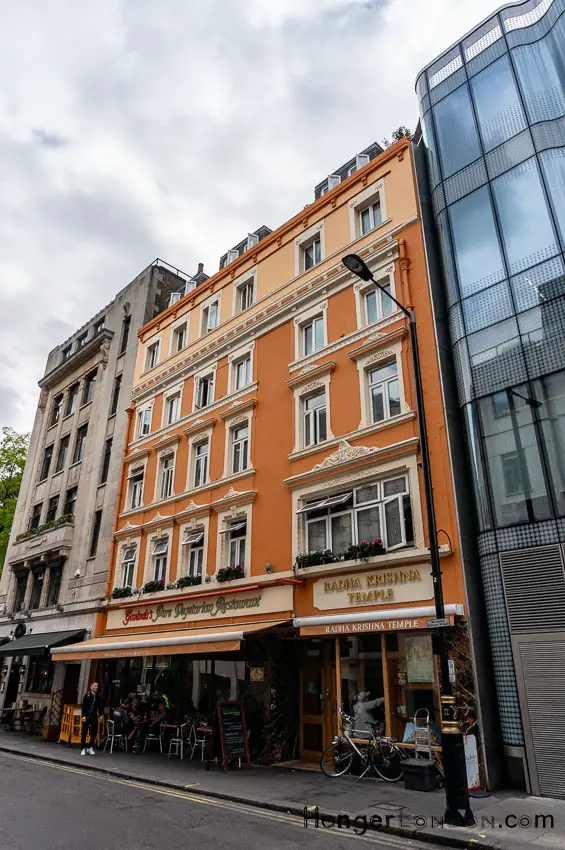 ISKCON London
ISKCON Meaning
The letters stand for International Society for Krishna Consciousness. Iskcon has at least 500 temples in other cities continents all over the world.
The Open Day will feature, vegetarianism, meditation, music, presentations, questions and answers.
Their website link below
https://www.iskcon-london.org/about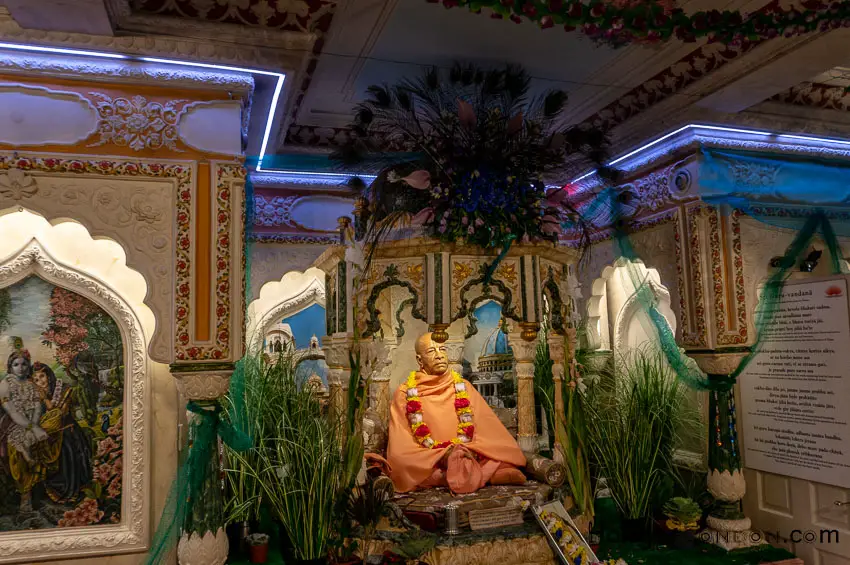 Founder of this Faith and shrine area to him at ISKCON LONDON
A. C. Bhaktivedanta Swami Prabhupada
The Founder of this particular Faith is Acharya, Divine Grace A.C Bhaktivedanta Swami Prabhupada, also known as Srila Prabhupada. This faith has a combination of modern ideas and ancient knowledge.
ISKCON Was founded in modern times in 1966 in New York USA. However, Srila Prabhupada spread his knowledge about ancient Bhakti –yoga he broke down into easier forms ways of teaching and spreading spiritual knowledge.  He Wrote" Bhagavad Gita As It Is", translated into over 70 languages and is one of the largest selling books of this kind. From our visit to the temple, we learnt that this founder was somewhat in his 70s going to different countries, cracked into places in Eastern Europe to spread his knowledge about this faith in times when this was rare to achieve such topics. A pioneer in many respects.
Some of the  causes ISKCON members are interested in
Animal welfare
Vegetarianism
Ecovillage
Newcomers / Events
The Centre holds no strings introductory events for people which can be found on their website. Range from discussions, meditations, music, vegetarian meals, music, male evenings, female evenings,
They hold a Sunday Service
They run Courses from yoga, music, diet and lifestyle to name a few
They run mantra meditation events with music
Govinda's Vegetarian karma free Restaurant
They have a shop
Books, jewellery, incense, music accessories for meditation, books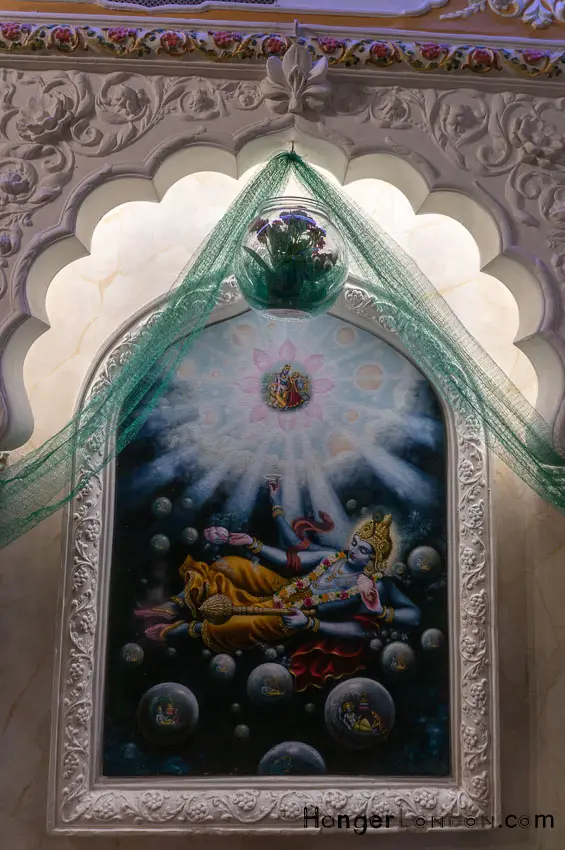 The centre had a beautifully decorated temple area
Artworks of Krishna, and a realistic looking life-size statue of the founder. Peacock statue was spotted and symbolic appearances in the artworks. Krishna wears a feather in the crown. The eye in the feather, represents 3rd eye wisdom knowledge, beauty. Hypnotising powers to wearers. The antidote to negative energies. Richness happiness in the heart. It is also written that Krishna cleanses the holy feet of Hindu Goddess Radhu with Peacock Feathers Radhu being the romantic interest of Lord Krishna
People at the centre were welcoming and open to explaining their faith, temple and events.
Hare Krishna
These words can be used as a greeting for hello and goodbye. It can also mean "Everything That Exists" The Mantra that may be familiar to some if they heard devotees chanting it. It uses the Sanskrit Language as a nonsectarian call to God, which can be used by people from all backgrounds for spiritual development
Singers Film Stars connection with Krishna  Ideology
A lot of stars seem to convert seek spirituality engage with some of these ancient pearls of wisdom, or use lyrics in their songs inspired by their learning.
George Harrison from the Beatles probably one of the first, in terms of this faith.
Iron Man icon Robert Downy Jnr, is also known to be an ISKCON follower and educated about Krishna Consciousness. High Jackman associated to read the Bhagavad Gita. Boy George made an upbeat song with the words Hare Krishna, this youtube link spreads happiness and is quiet creative.