BREXIT


Leave or Remain
Brexit has presented its own visual tapestry
Enjoy the Journey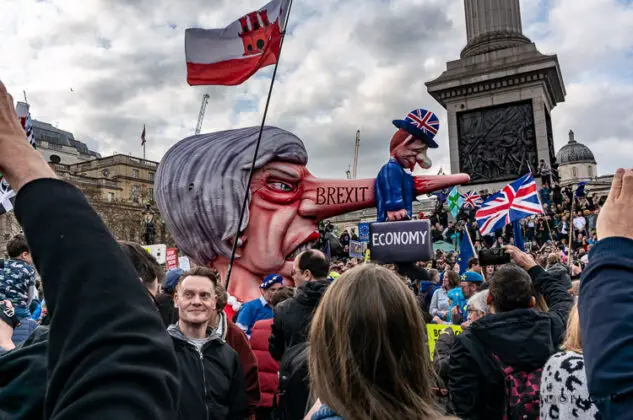 Britain Stronger in Europe
I have to admit, I had to do some digging around for the remain side slogan, and I am still not too convinced that I have it correct – please add to the comments below. 
Even a Brexit movie, what ever next
From a marketing perspective there seemed more options to play with for Vote Leave, admit it, if you were writing a film script which one would you write, and just to push that thought, there has already been a Brexit movie, that centres on, you guessed it, Vote Leave. The movie Brexit focuses on the Vote Leave political strategist Dominic Cummings Brexit movie on IMDb. 
Remain in the EU campaign challenges
The Remain side did have some challenges to overcome. The obvious one was the nations experience or in some cases lack of knowledge of what the EU was to the United Kingdom and more importantly to their own daily lives. A common sound bite to the general public was to ask the audience to name various EU officials or even to name who their MEP was, and mostly the answer drew a bit of a blank. Whose fault was this somewhat lack of general knowledge? The education system for more than 40 years did not seem to educate the nation, mainstream media seems to have some odd focuses of their own.   
EU Referendum and the Farage Effect
For those who tour the videos on You Tube may well have encountered the UK biggest MEP party in the form of (now former) UKIP leader Nigel Farage, sometimes grand oratory displays in the EU parliament that sent some of his speeches viral. Missed opportunity by mainstream media to bring to the public's attention, the workings of the United Kingdom's MEP's in Europe or a convenient reason to not raise the profile of a Anti EU party. 
The Farage effect I think no one can deny, Ukip at one point achieving 4 million voters at their peak and comfortably still the biggest MEP party representing the United Kingdom in Europe. The UK population does have voting form in as much as selecting voting patterns to suit an end to a means, Brexit delivered and Ukip vote all but collapsed, Nigel Farage had also way before the election already stood down from front line politics. 
BREXIT FEVER - LEAVE or REMAIN we have your Brexit 'fix' of pictures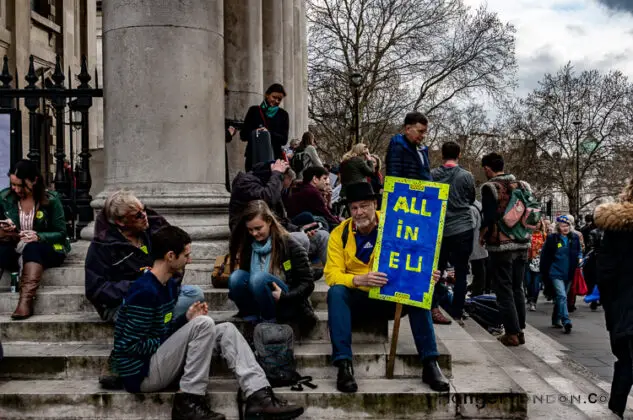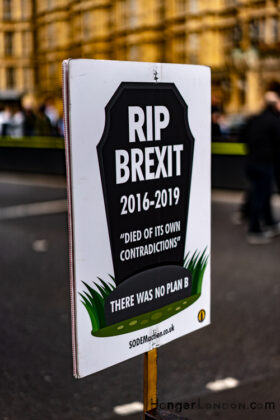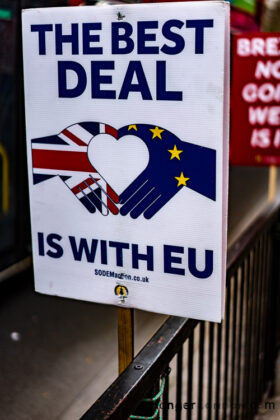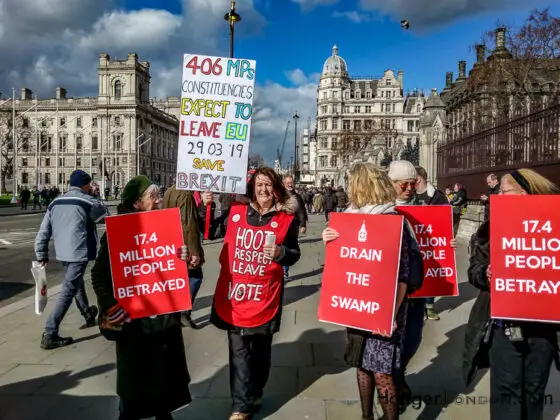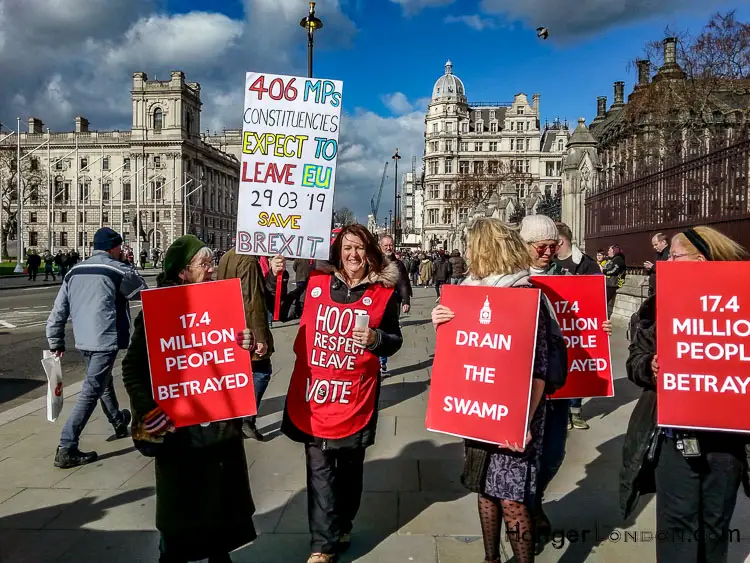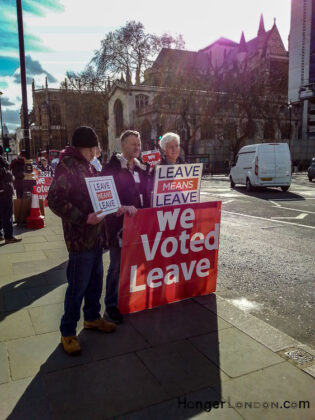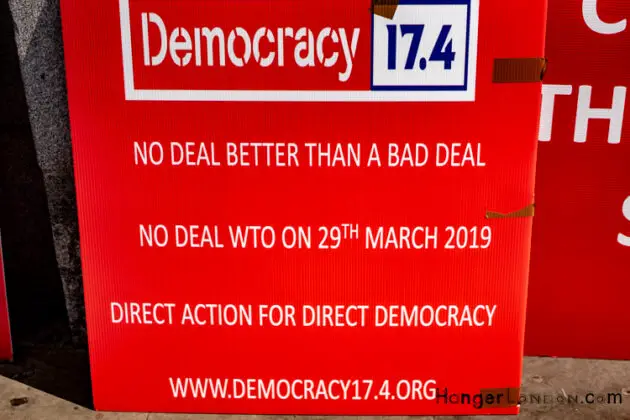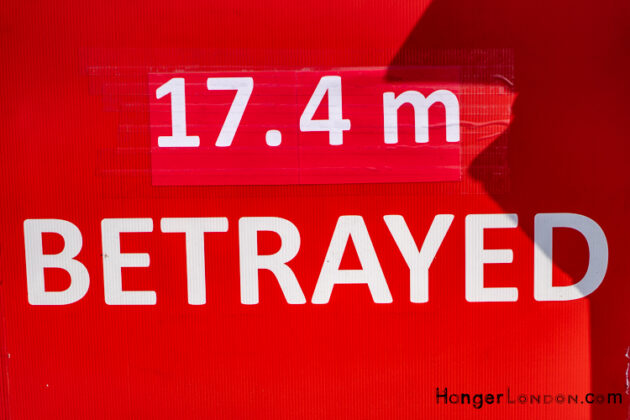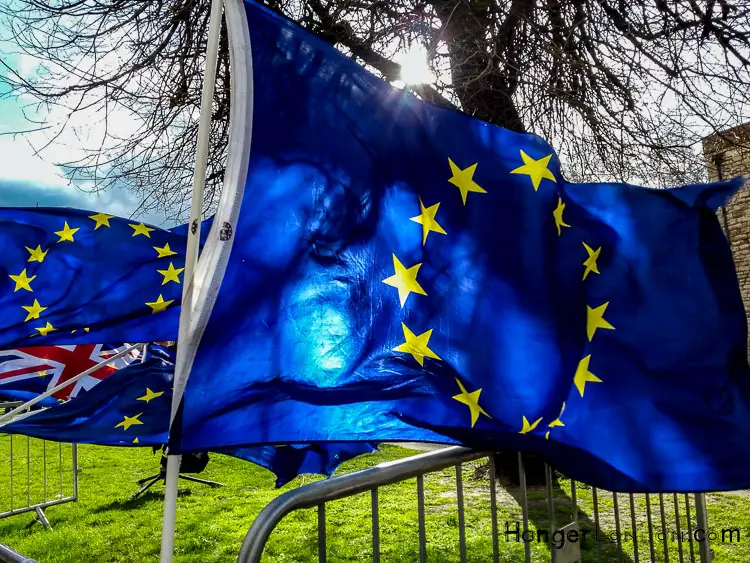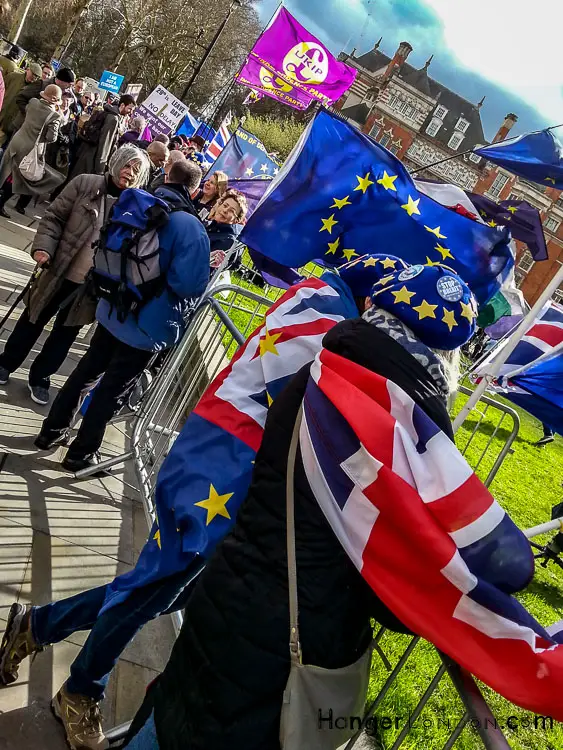 College Green Westminster Brexit protestors  EU Flag around a woman saying "Manchester for EU, with the Manchester Bee emblem on.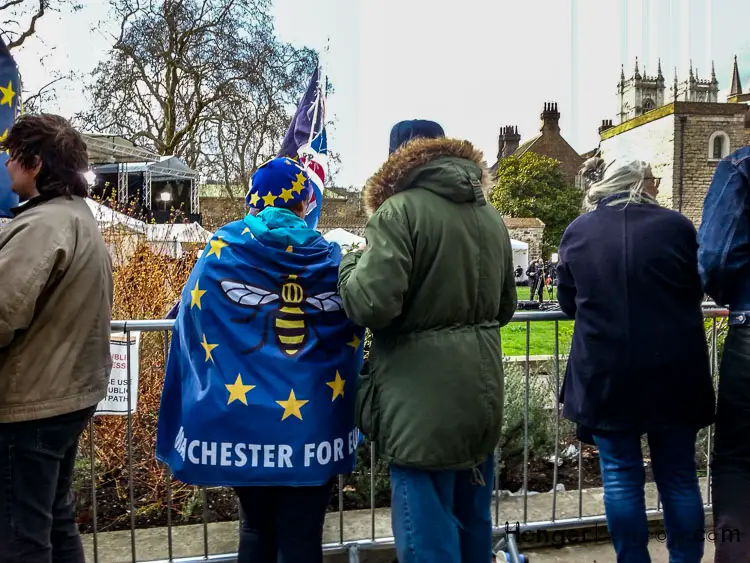 Manchester on an EU flag[/caption]
Red and white slogan board with British union jack flag and words" Nation Subjugated" "Believe in Britain"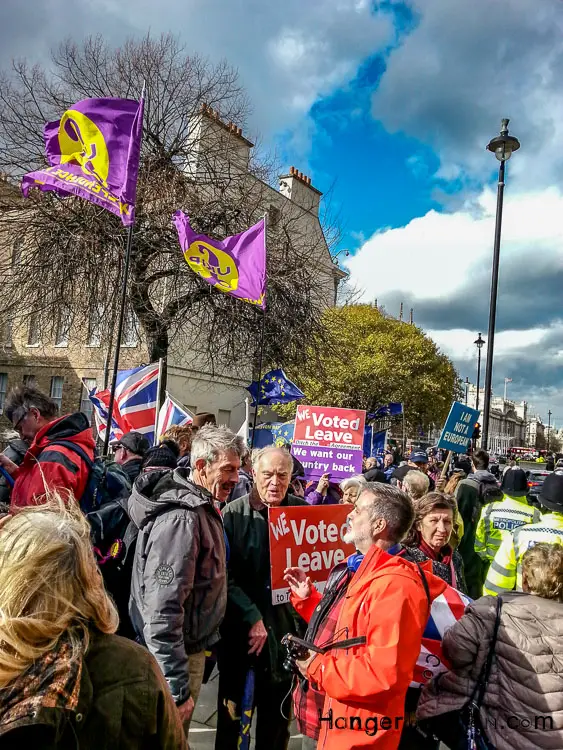 mixed Brexit protestors[/caption]
"We Already have the Best Deal" Brexit slogan Westminster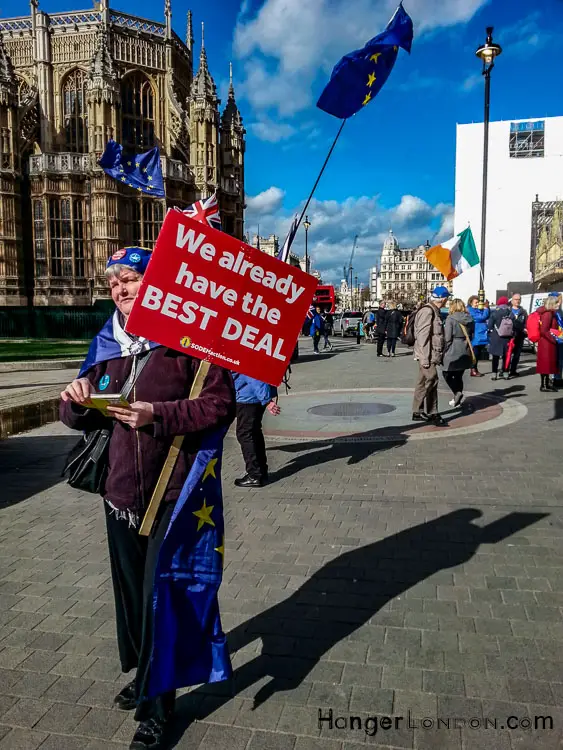 Sign saying "Extending Article 50 is Betrayal" outside Parliament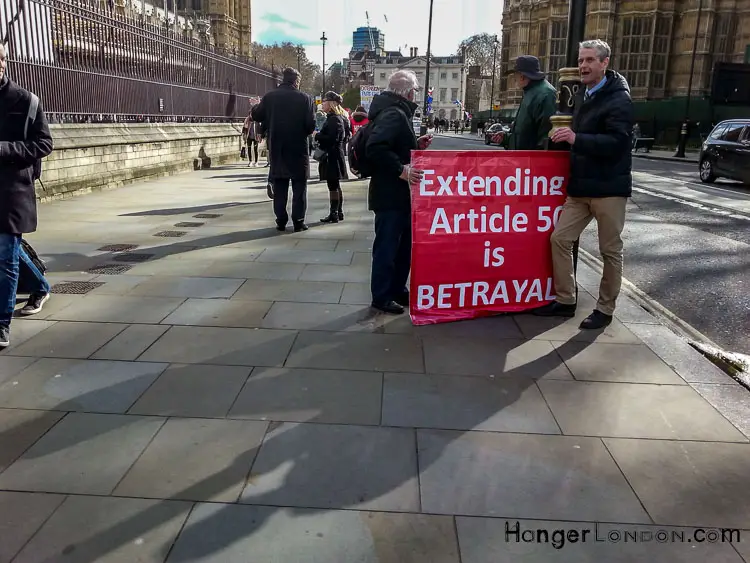 Stars crosses and defiance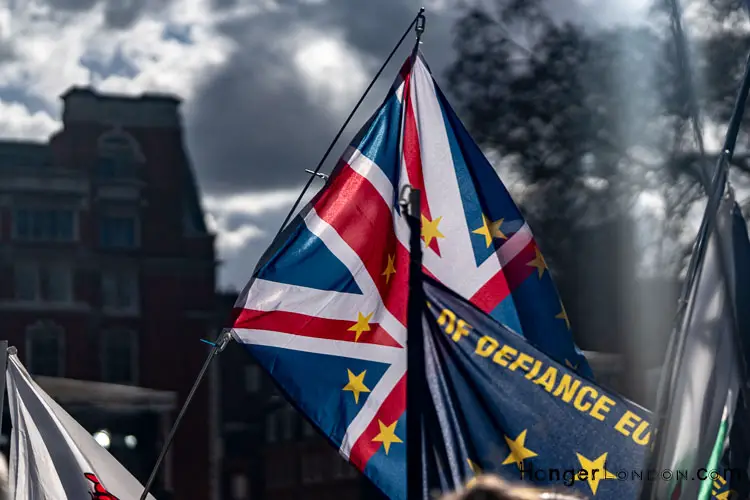 Respect Leave Vote
Three women Brexit protestors, their Banners say' " 17.4 Million People Betrayed"," Hoot respect Leave Vote", "Drain the Swamp". The background banner states
"406 MPs Constituencies expect to Leave EU 29-03-19 Save Brexit. "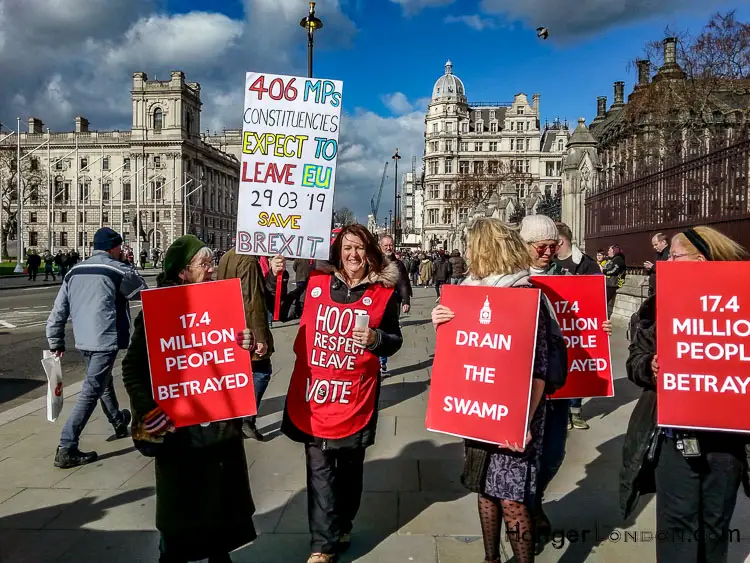 Mixed flags outside Westminster Abbey
Dramatic March Skies Brexit in the Breeze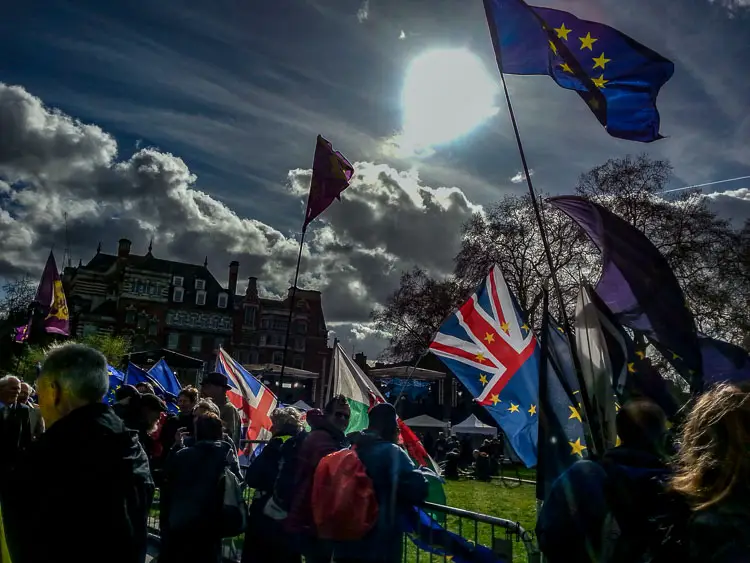 The great Bexit Betrayal Party Sign outside Parliament Entrance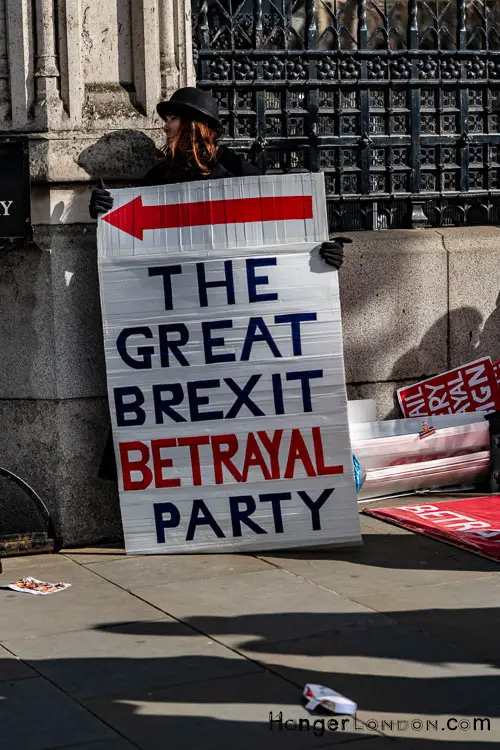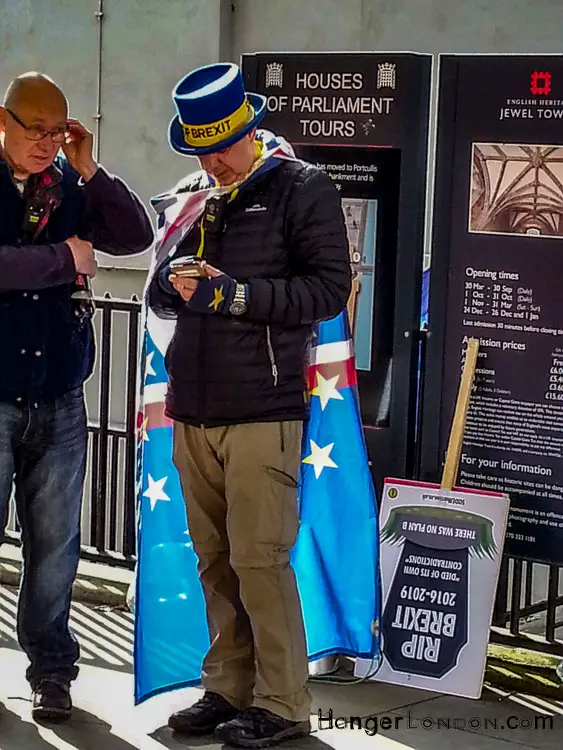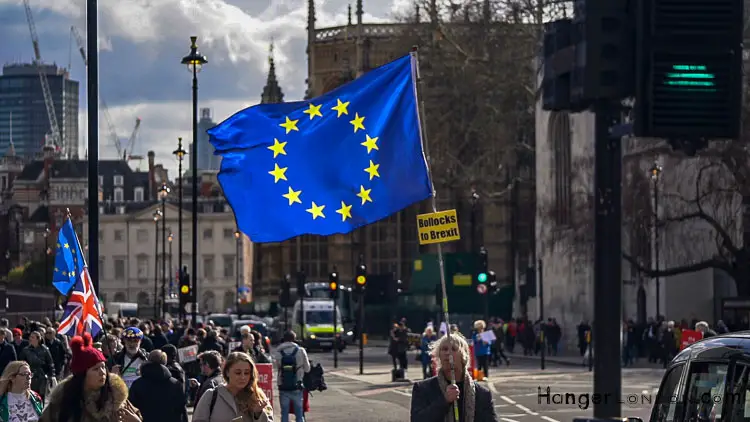 What a Bloody Shambles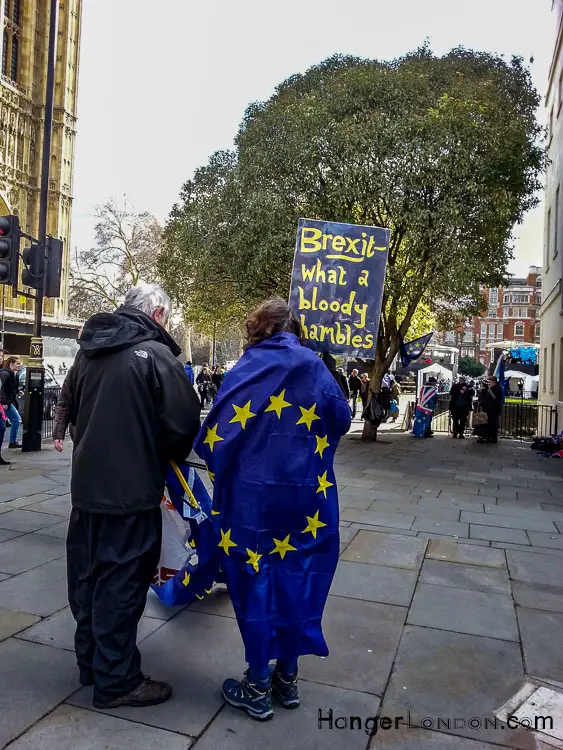 A slogan saying Brexit – What a bloody shambles[/caption]
"I want a vote on the Facts"  slogan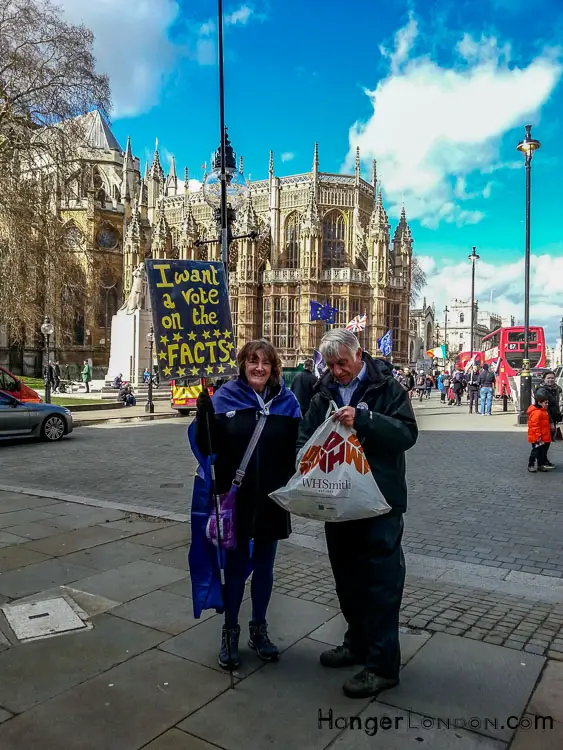 Front of slogan couple[/caption]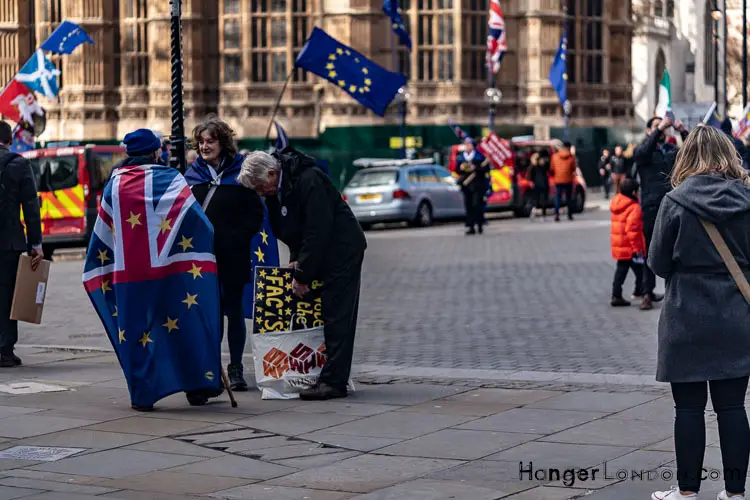 pro remain huddle – maybe discussing what to do next or maybe just a tea break