Advertising on London buses is a highly effective way to reach a diverse audience in one of the world's most iconic cities. With over 8,600 buses operating across the city, with just over 301 million miles driven, serving an estimated 6.5 million passenger journeys made every day, it's no surprise that brands are turning to bus advertising as a way to boost their visibility.
In the olden days, London buses were simply red, red with a few Hovis adverts, have you noticed there is a growing trend for the monetisation of our 'red' London bus Icon into a whole bus advert?
In the early 1900s the 'London General Omnibus Company' (LGOC), one of the largest bus operators in London made the business decision to paint the entire bus fleet Red in 1907. The 'London General Omnibus Company LGOC became part of the 'London Passenger Transport Board (LPTB) in 1933 and the red continued throughout the London bus fleet. The public brand name between 1933 and 2000 was 'London Transport'.  The new millennium changed the public branding to a 3 letter acronym, 'TFL' or 'Transport For London'.
What makes advertising on London buses so effective?
London is a city that is no stranger to advertising. From billboards to neon signs, there's no shortage of advertisements in the capital. However, one unique way that companies have found to get their message across is by turning entire buses into mobile billboards. These London buses turned into total adverts are hard to miss and have become a common sight on the streets of London.
London buses are an ideal platform for advertising as they are an integral part of the city's transport system. They are used by millions of people every day, which means that advertisers can reach a large and diverse audience. Furthermore, buses are highly visible and mobile, allowing advertisers to target specific areas of the city or travel along popular routes to maximise exposure.
Wide reach
As mentioned, London buses carry an enormous number of passengers every day, meaning that advertising on them can give your brand a vast reach. The diverse mix of people who use London buses means that your message can be seen by a broad cross-section of the population, including commuters, tourists, and local residents.
Targeted advertising
Despite the wide reach, advertising on London buses is also highly targeted. You can choose to advertise on buses that serve specific routes or areas, allowing you to target your audience more precisely. For example, if you're promoting a new restaurant in Shoreditch, you could advertise on buses that run through that area to reach potential customers who live or work nearby.
Affordable
Compared to other forms of advertising, such as billboards or TV ads, advertising on London buses is relatively affordable. This makes it an attractive option for small businesses or those with a limited advertising budget.
Eye-catching
London buses are hard to miss, and advertising on them can be highly eye-catching. With the right design and messaging, your advert can really stand out and grab people's attention. Plus, unlike other forms of advertising, people on the street can't just turn the page or change the channel to avoid your ad – they're already on the bus.
Longevity
Unlike other forms of advertising that are fleeting, such as TV or radio ads, bus advertising has the potential to be seen multiple times by the same person. Many Londoners rely on buses as their main mode of transport, so they may see your advert every day on their commute. This can help to increase brand awareness and familiarity over time.
So, how can you get started with advertising on London buses? There are a number of companies that offer bus advertising services, such as Exterion Media and JCDecaux. They can help you to design your advert and choose the best locations to target your audience.
The Age of the 'Total London Bus Advert'
All Change, All Change
Companies have used London buses as advertising space for decades, but in recent years, we've seen a trend toward buses being turned into total adverts. This means that the entire bus, including the windows, is covered with advertising graphics, making it impossible to see inside.
A phenomenon happened during the 2014 world cup year, England, unfortunately, did not win, and if they did, this post would be about the 2012 England win, it was the year Adidas literally owned the 38 bus route with a world cup advertising campaign representing all 32 teams taking part in the footballing tournament. The Adidas campaign covered the entire surface area of the next-generation route master bus with the slogan 'All in or Nothing' on 32 buses, one for each team. I think Adidas may have missed a trick here and could have set the public the challenge of photographing the entire set. The era of monetisation of the London bus flagship had begun. 
Coca-Cola's High Profile London Bus advertising campaign
One of the most high-profile examples of this type of advertising was the partnership between Coca-Cola and Transport for London (TfL). In 2018, as part of the company's Christmas campaign, five buses on Route 55 were transformed into bright red Coca-Cola buses. The adverts covered the entire bus, with slogans such as "Holidays are coming" and "Share a Coke this Christmas" emblazoned across the windows.
However, it's not just large corporations that are using buses as advertising space. Smaller businesses and community groups are also getting in on the act. For example, a group of parents in Hackney used a total advert on a bus to campaign for better air quality in the area. The advert, which featured a cartoon of a child wearing a gas mask, was designed to raise awareness of the harmful effects of air pollution on children's health.
The Best London Bus Adverts
Bus 453 Nike air 720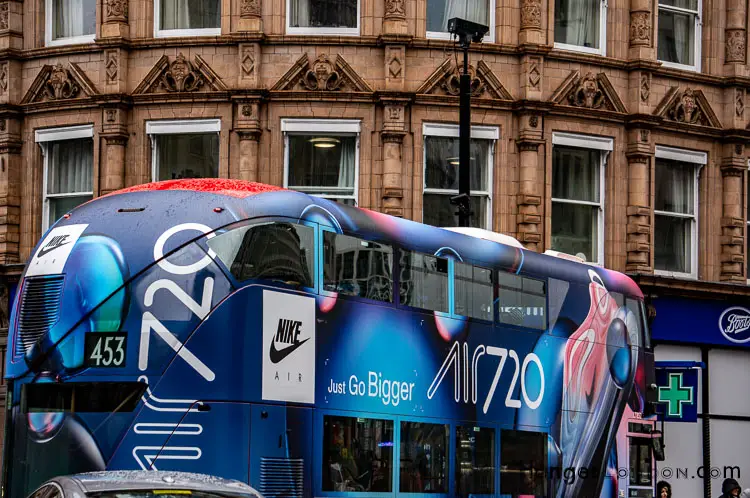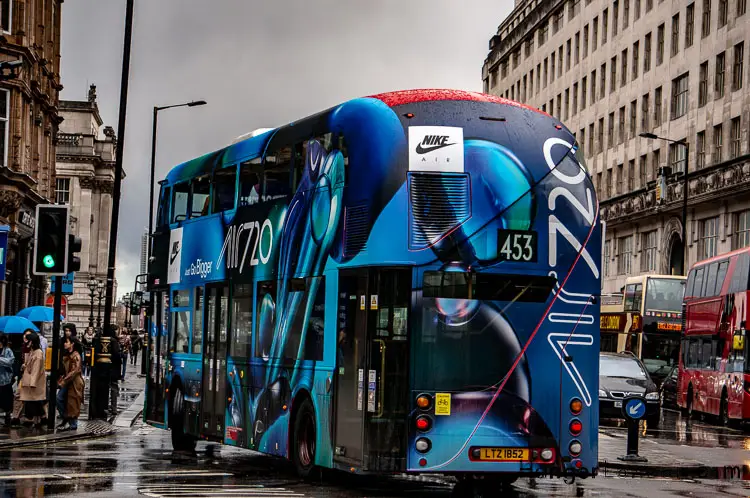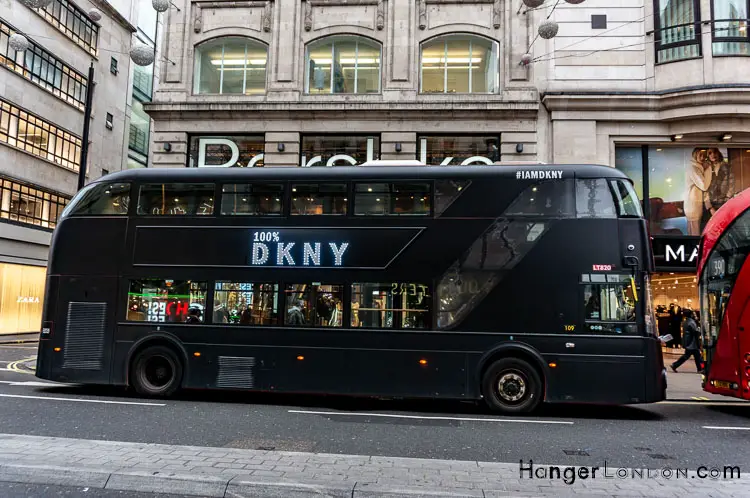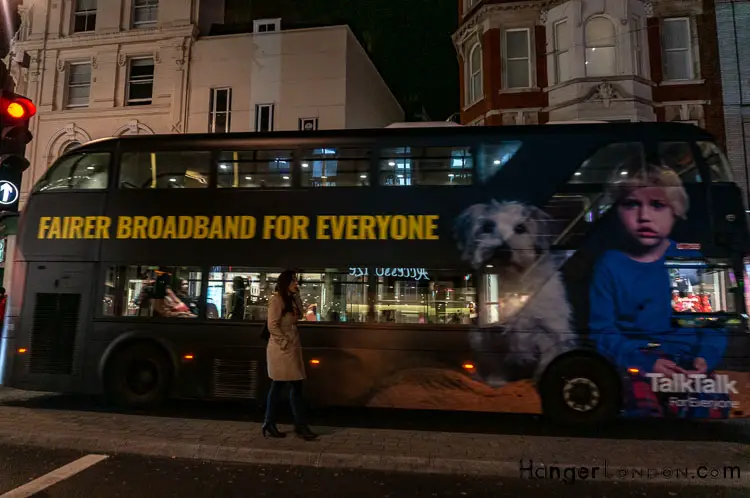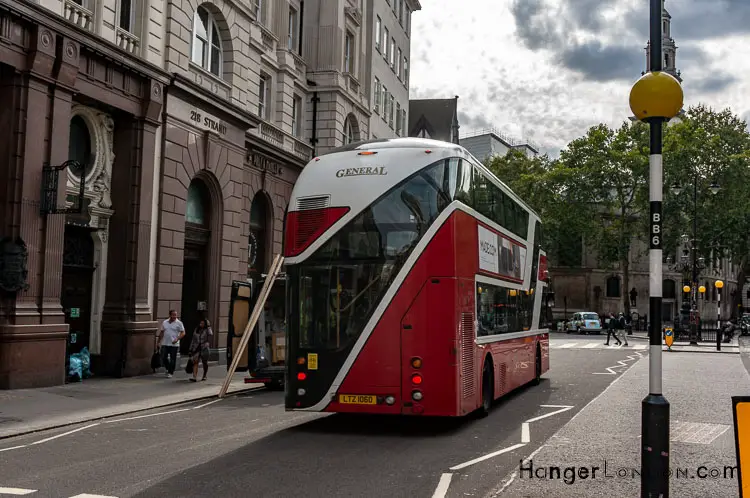 Ted Baker on the 55 Bus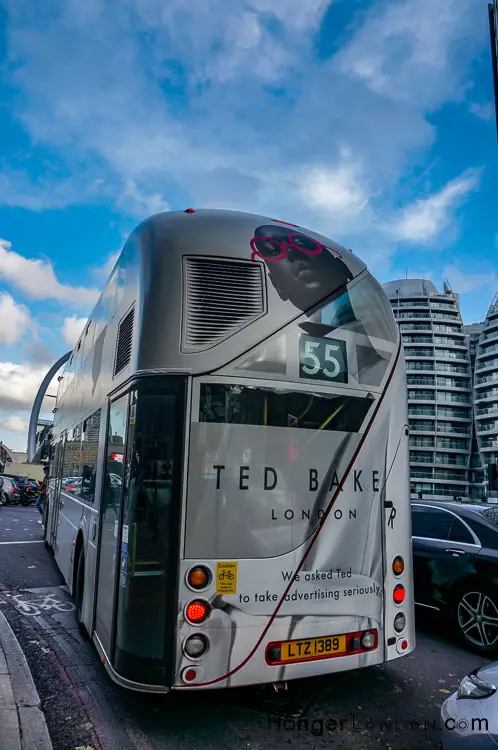 Back of a Ted Baker design 55 Bus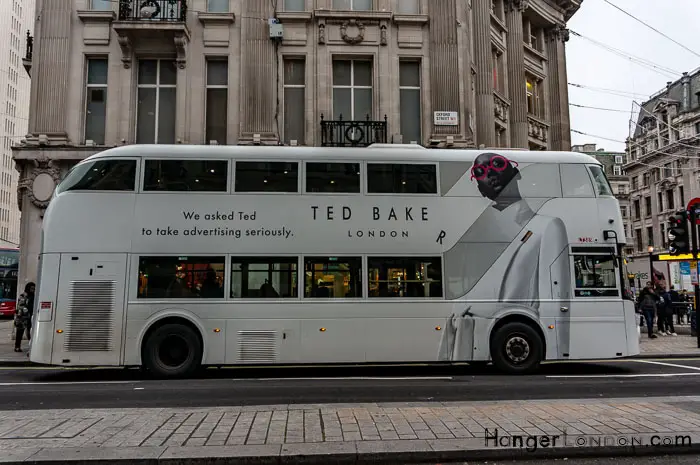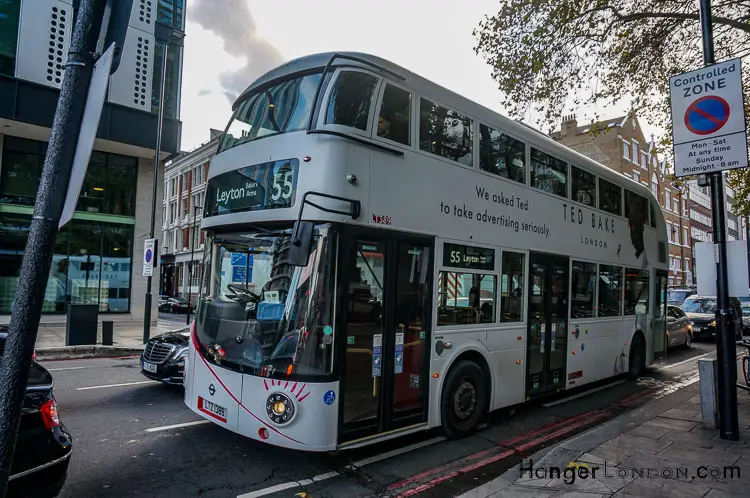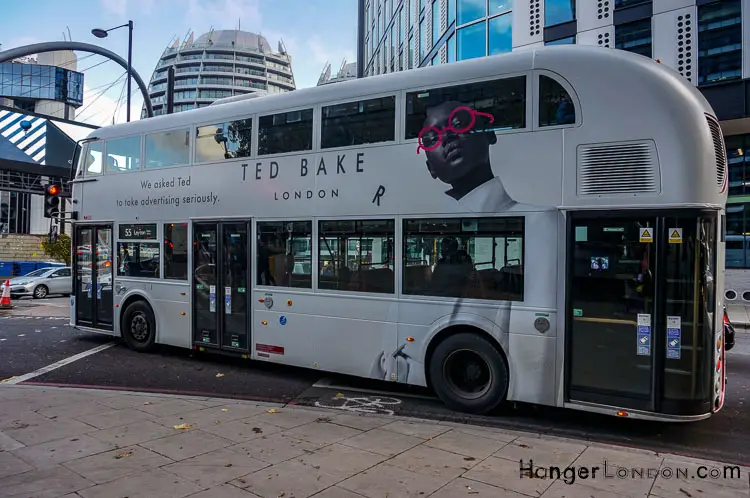 Tommy Hilfiger on the Bus 38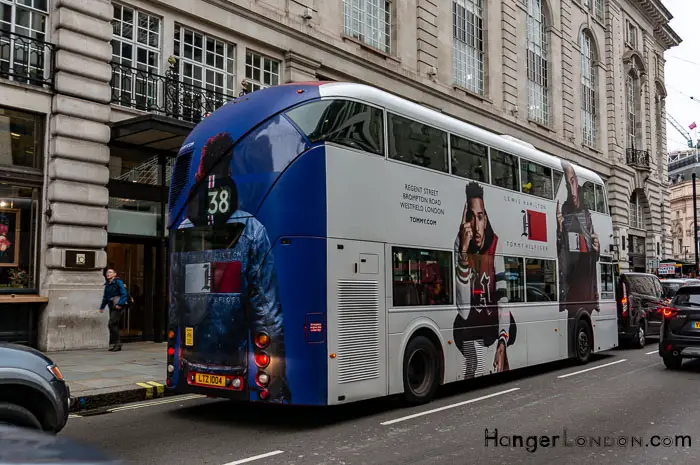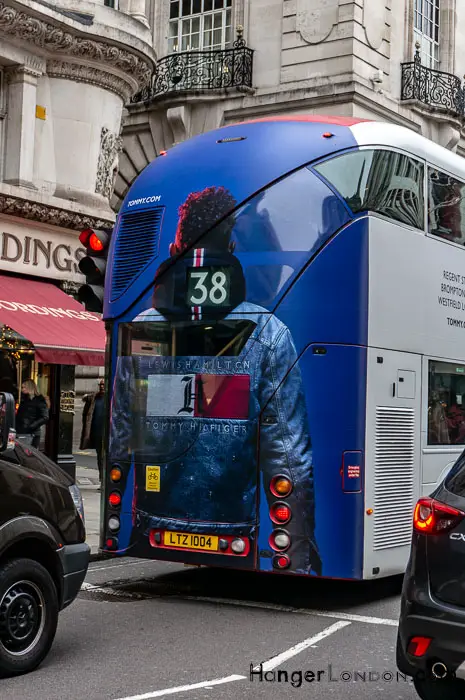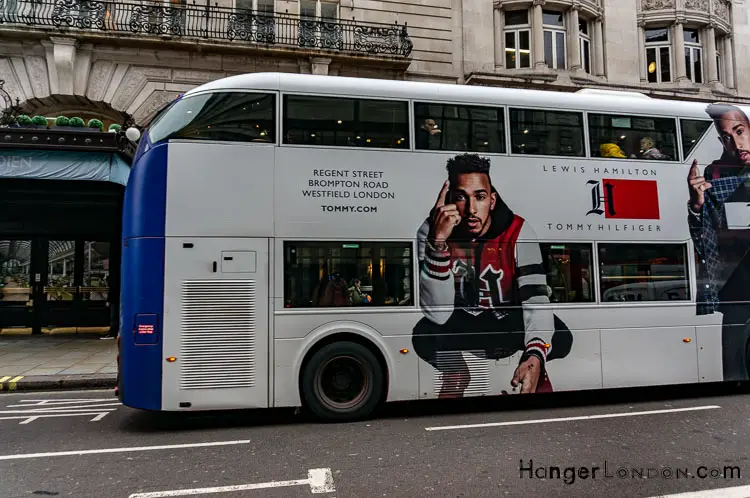 Belstaff, another fine clothing brand, designed bus add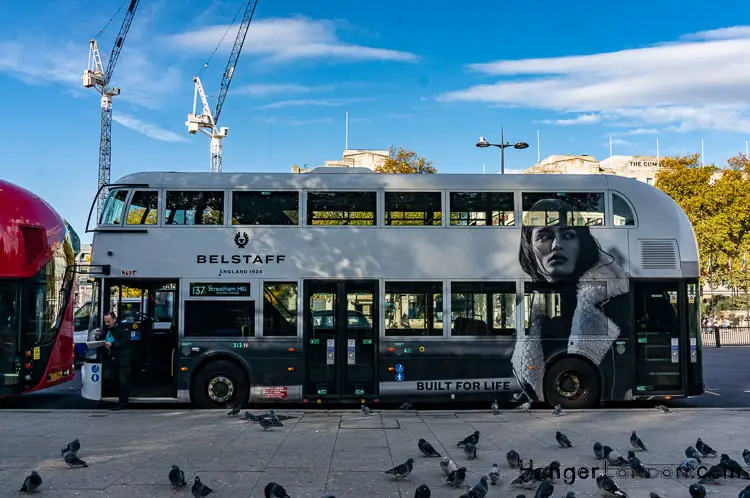 Ralph Lauren on the number 8 Bus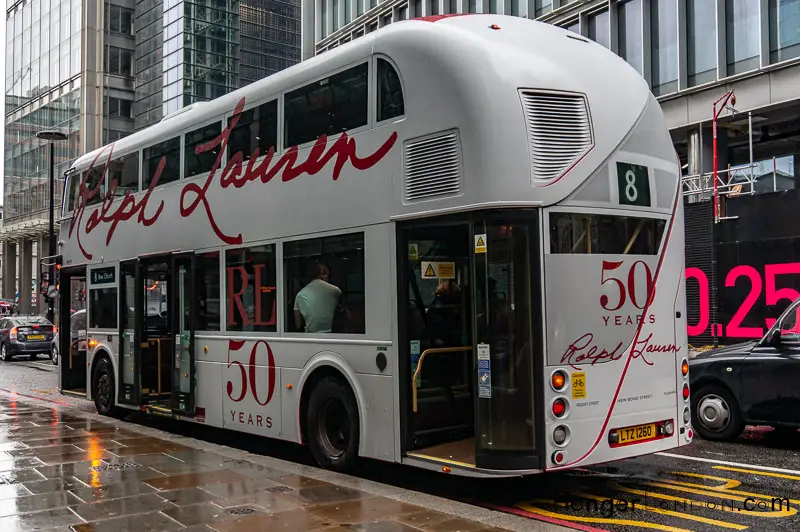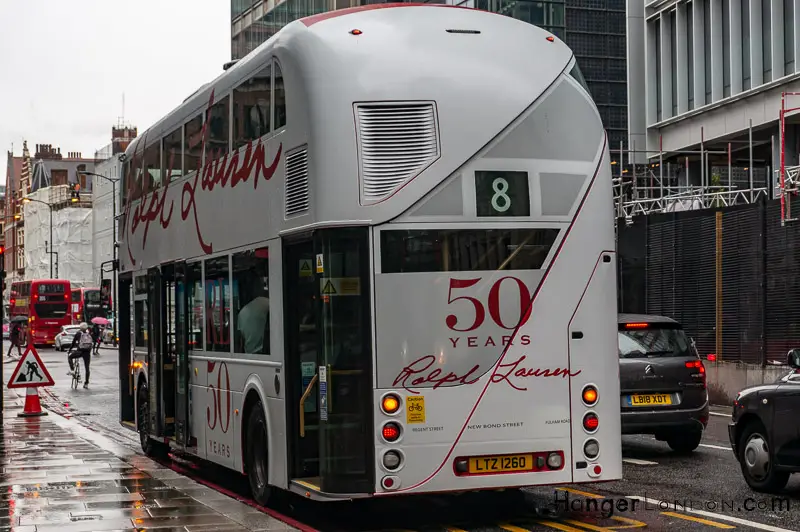 PlayStation Spiderman add on the 148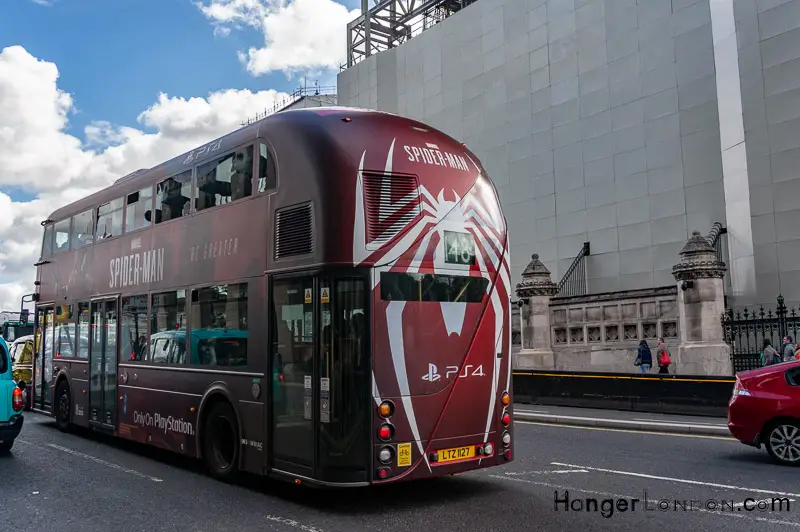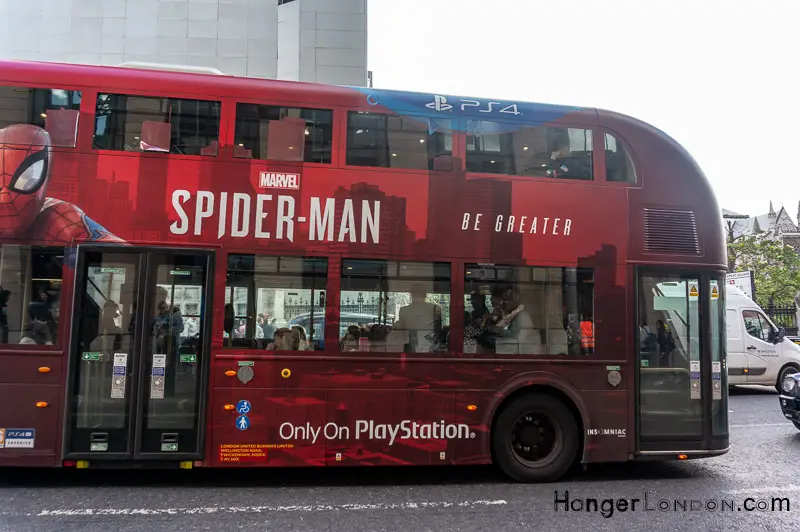 'We Are Bananas' – the Biggest Banana business in the world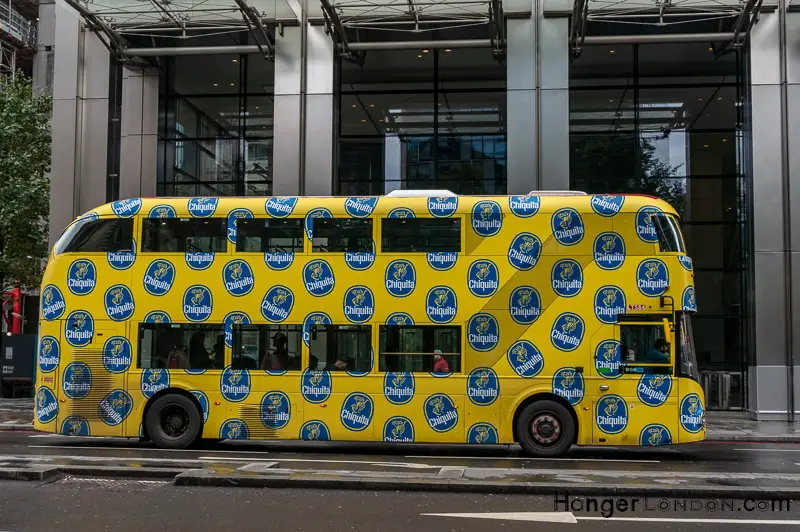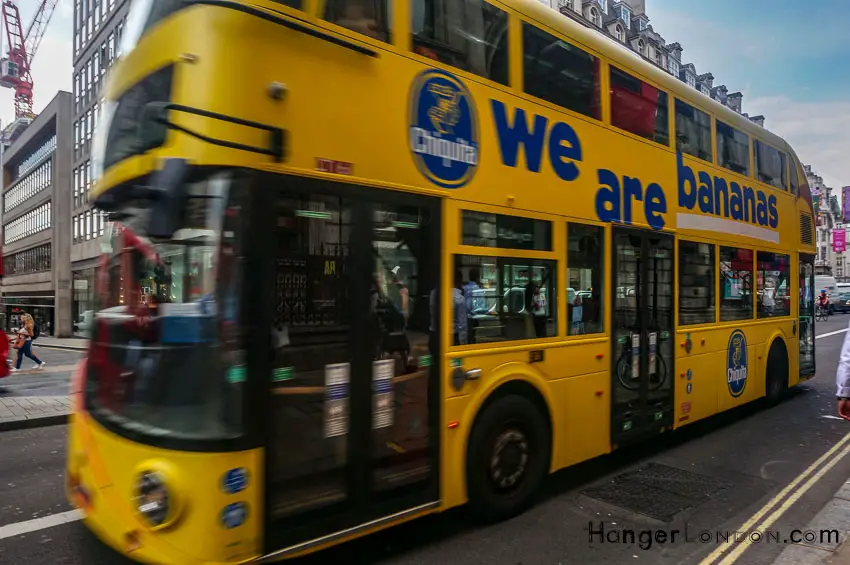 The Harry Potter Bus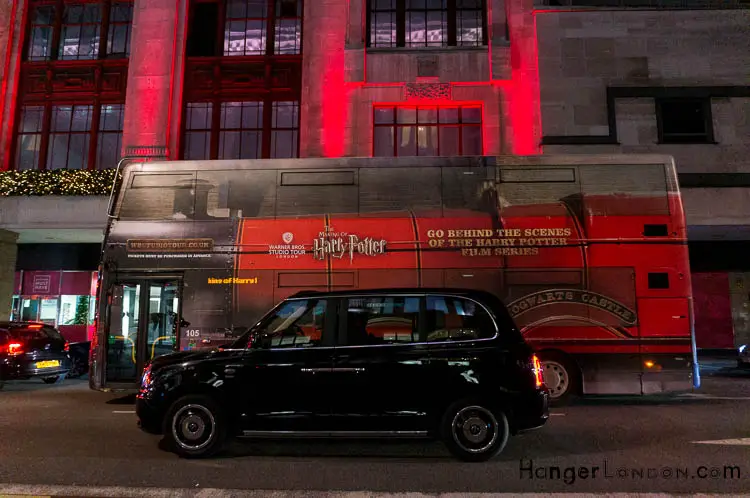 Michael Kors Bus Advert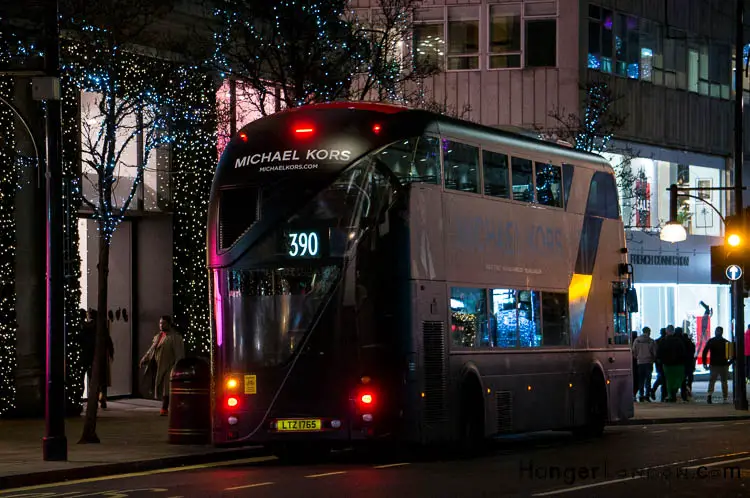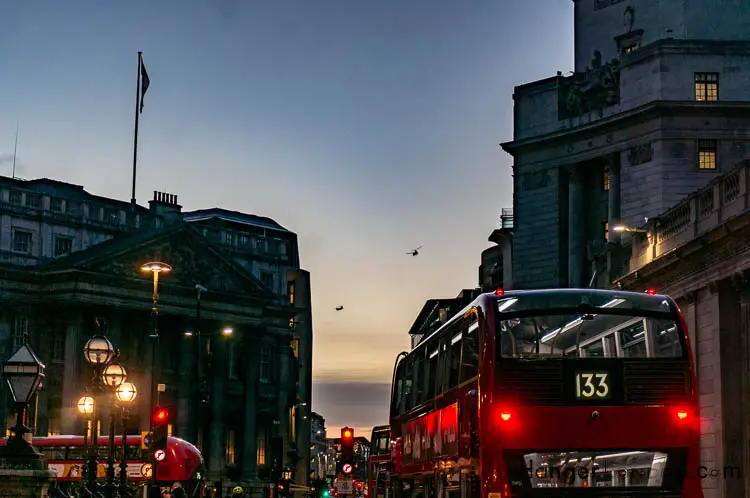 Old School Advertising – the old days of Advertising on London Routemaster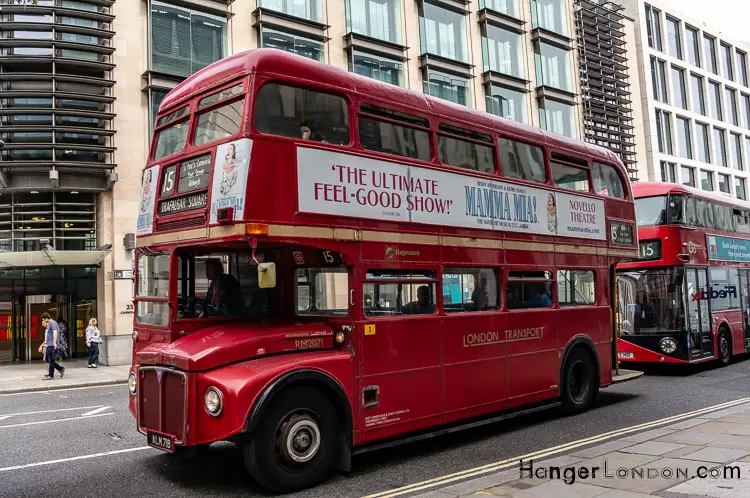 [/read]