In the olden days, life was so simple, London Buses were simply red, red with a few Hovis adverts, have you noticed there is a growing trend for the monetisation of our 'red' London bus Icon? I am not talking about the 456 to Enfield here, I am talking about prime central London real-estate, on wheels the new (was new) route master bus.  
In the early 1900s the 'London General Omnibus Company' (LGOC), one of the largest bus operators in London made the business decision to paint the entire bus fleet Red in 1907. The 'London General Omnibus Company' LGOC became part of the 'London Passenger Transport Board' (LPTB) in 1933 and the red continued throughout the London bus fleet. The public brand name between 1933 and 2000 was 'London Transport'.  The new millennium changed the public branding to a 3 letter acronym, 'TFL' or 'Transport For London'
The Age of the 'Total London Bus Advert'
'All Change, All Change'
A phenomenon happened during the 2014 world cup year, England unfortunately did not win, and if they did, this post would be about the 2012 England win, it was the year Adidas literally owned the 38 bus route with a world cup advertising campaign representing all 32 teams taking part in the footballing tournament. The Adidas campaign covered the entire surface area of the next generation route master bus with the slogan 'All in or Nothing' on 32 buses, one for each team. I think Adidas may have missed a trick here and could have set the public a challenge of photographing the entire set. The era of monetisation of the London bus flagship had begun. 
The Best London Bus Adverts
Bus 453 Nike air 720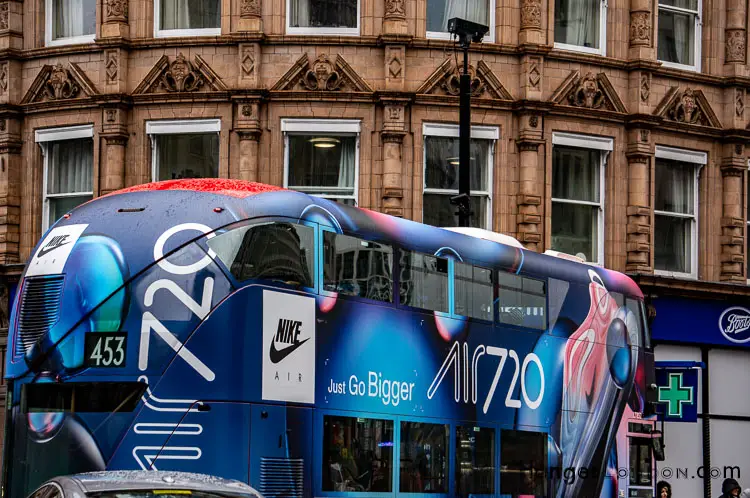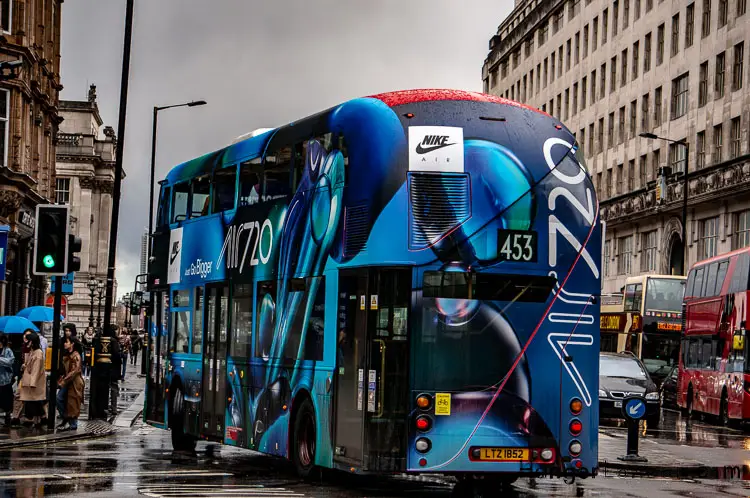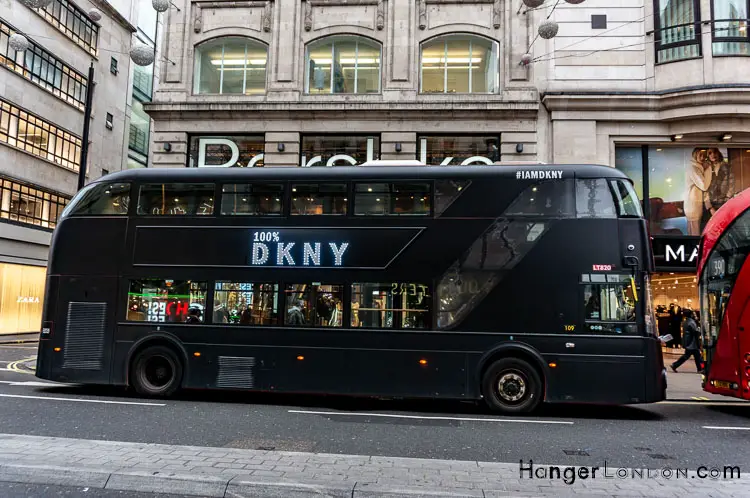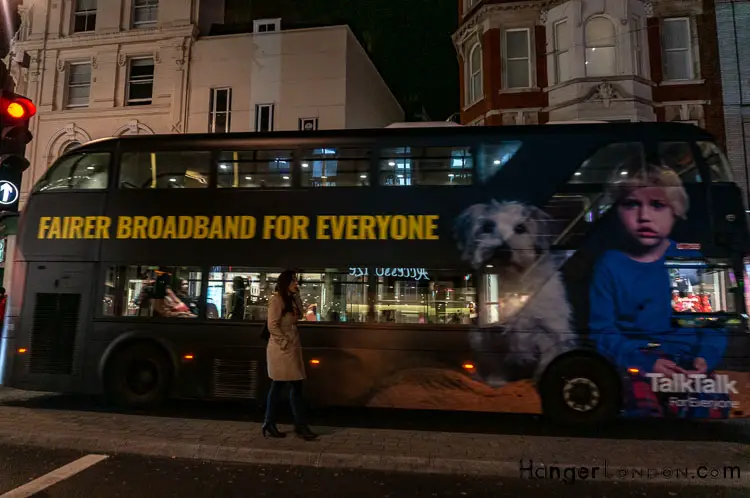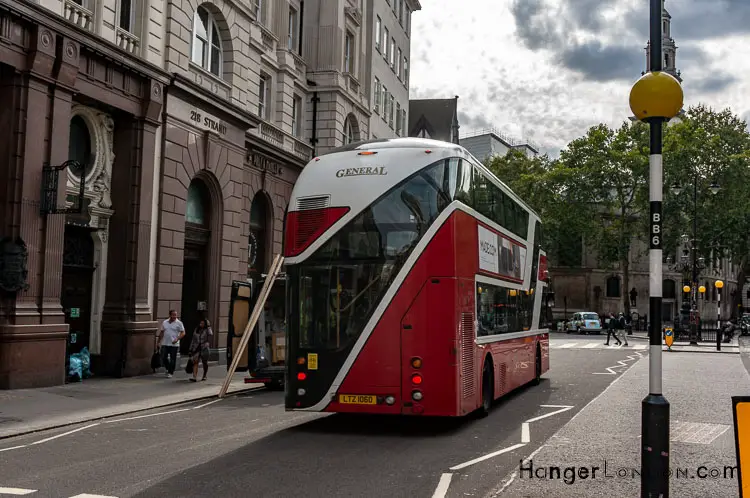 Ted Baker on the 55 Bus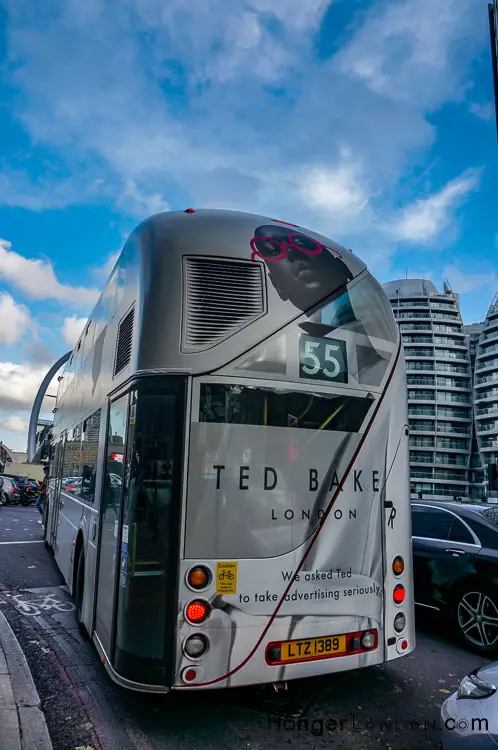 Back of a Ted Baker design 55 Bus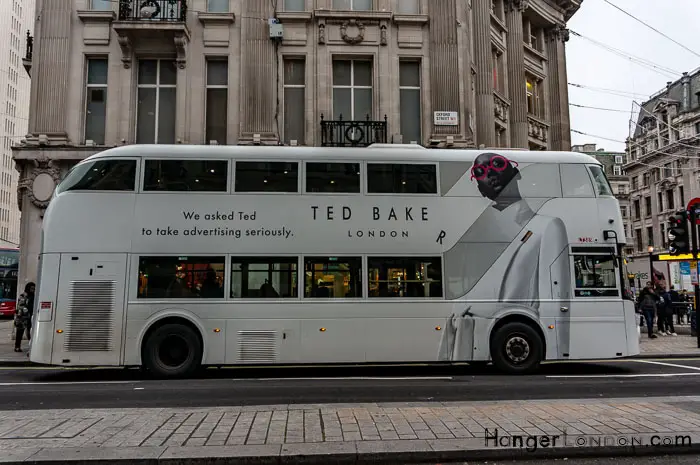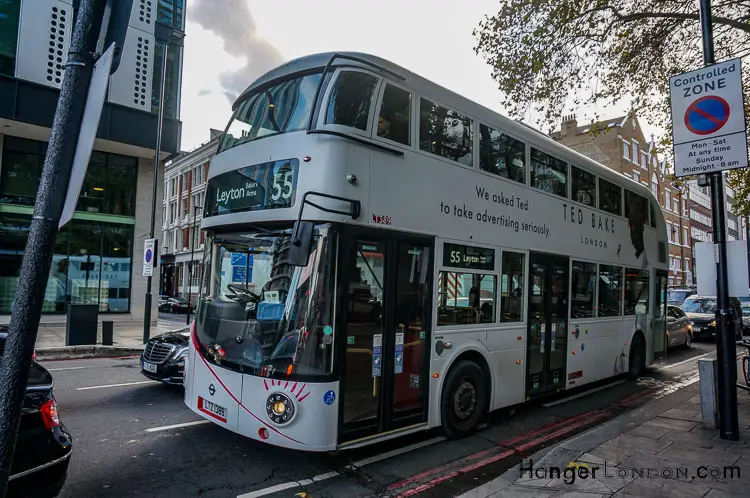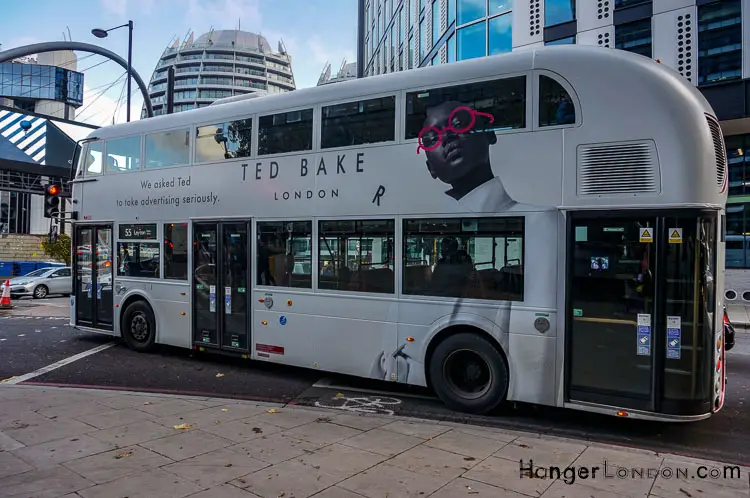 Tommy Hilfiger on the Bus 38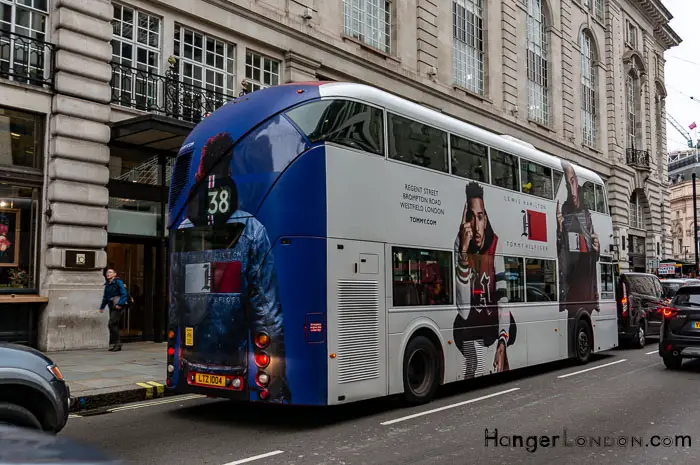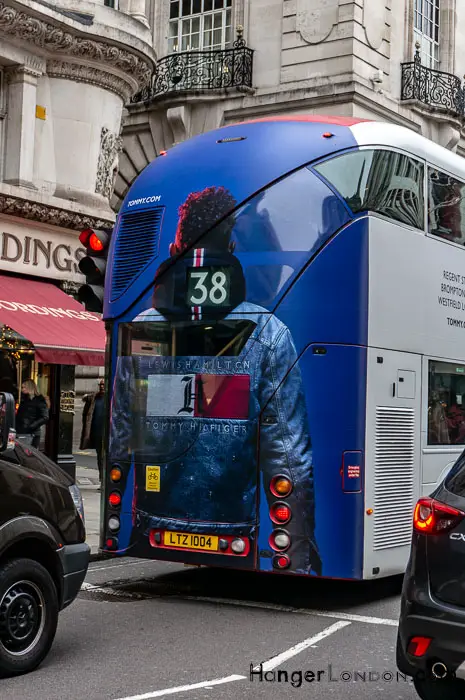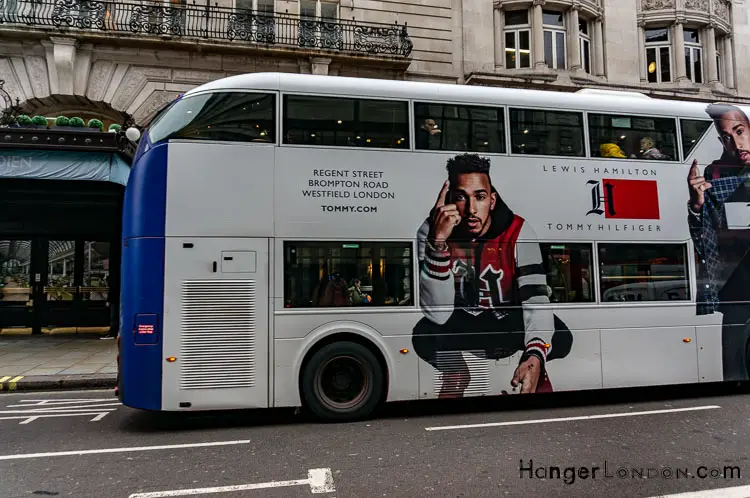 Belstaff, another fine clothing brand, designed bus add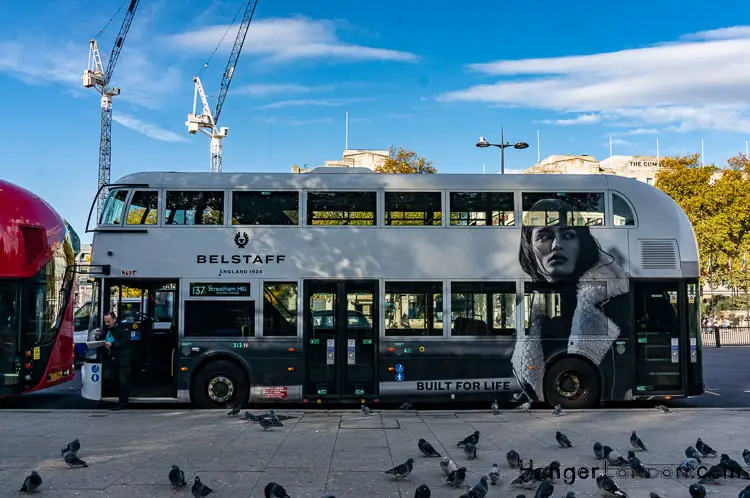 Ralph Lauren on the number 8 Bus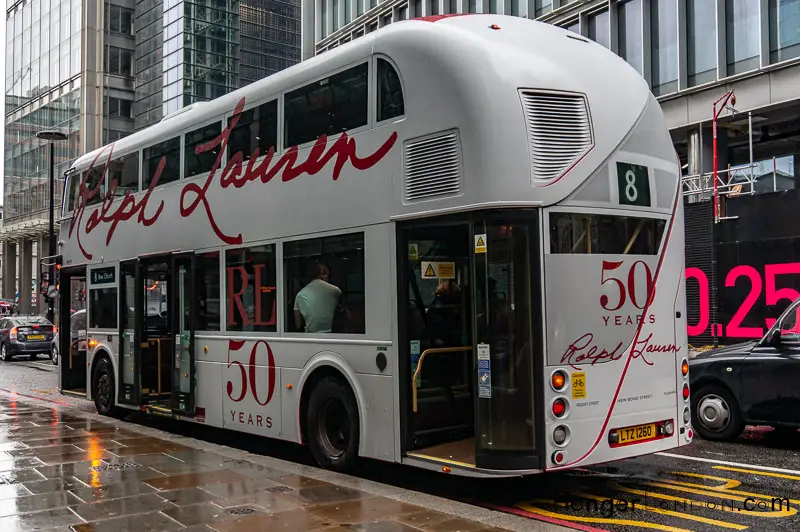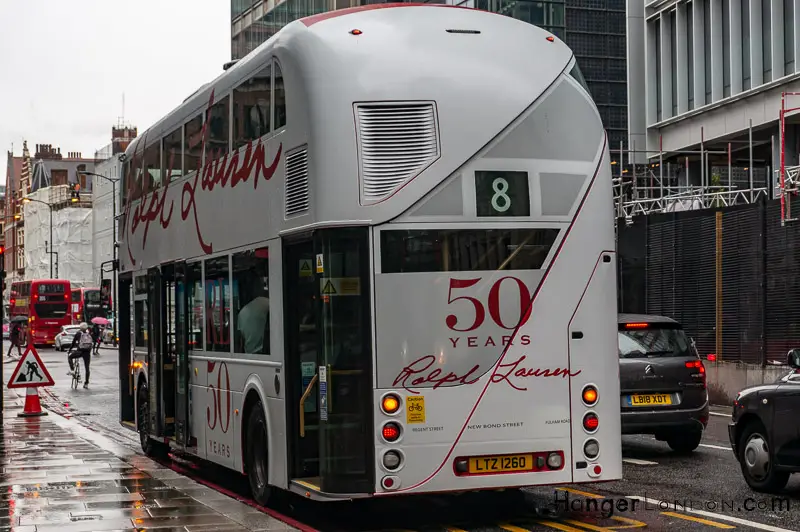 PlayStation Spiderman add on the 148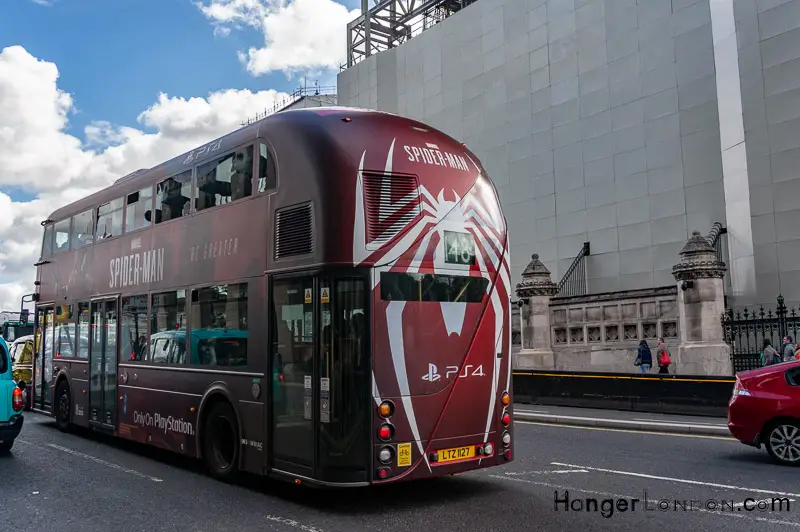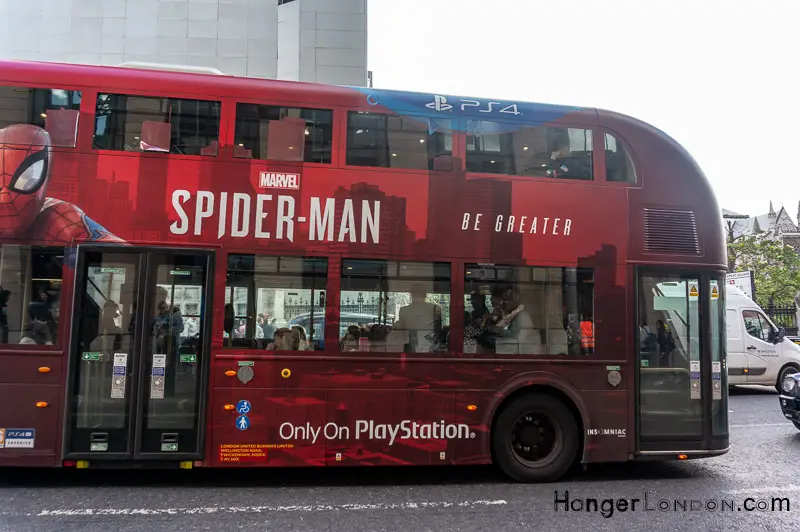 'We Are Bananas' – the Biggest Banana business in the world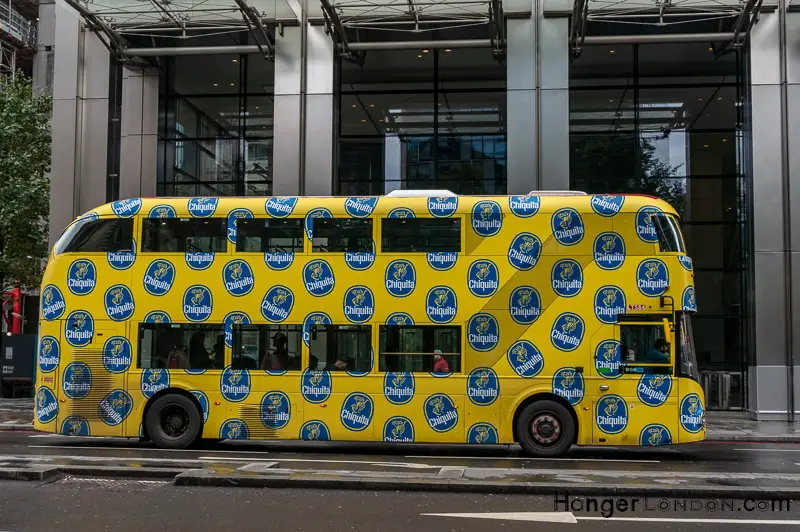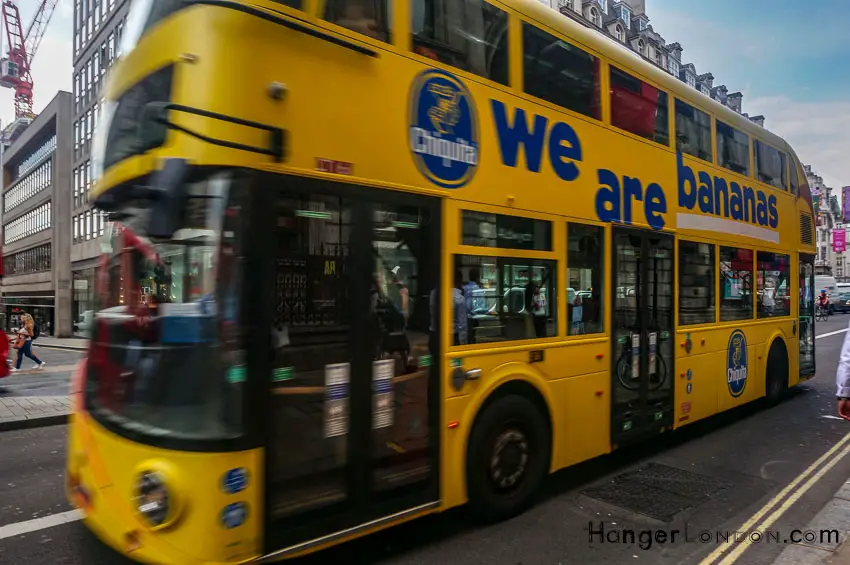 The Harry Potter Bus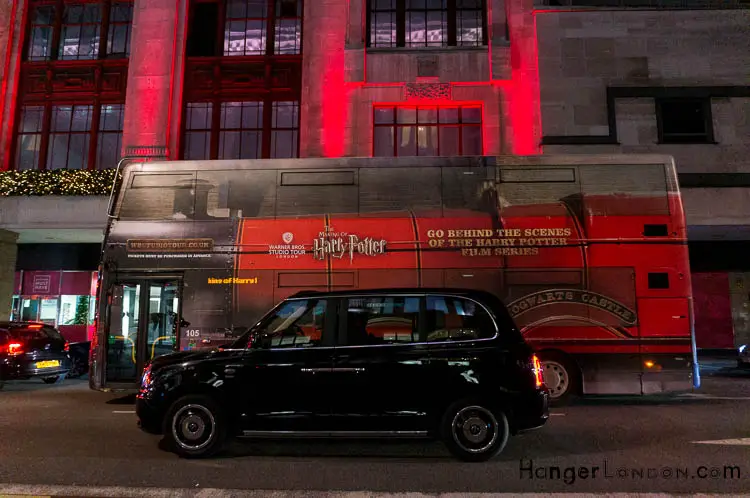 Michael Kors Bus Advert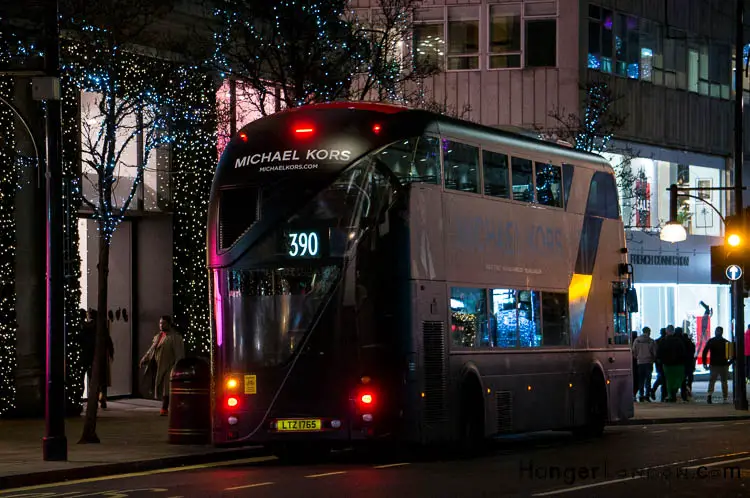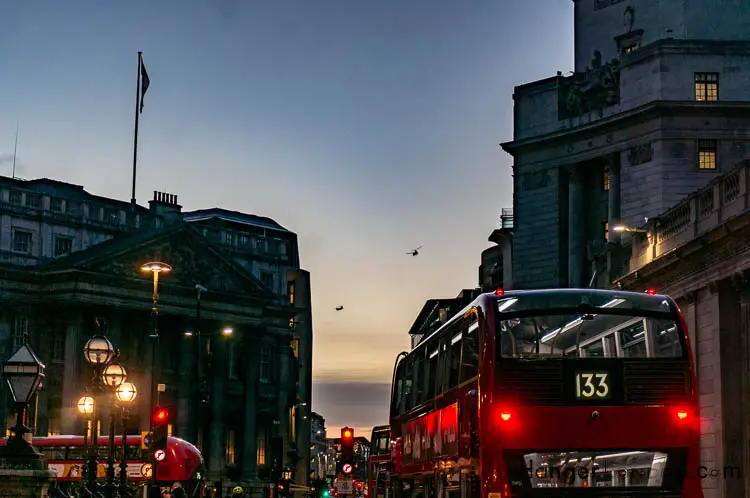 Old School Advertising – the old days of Advertising on London Routemaster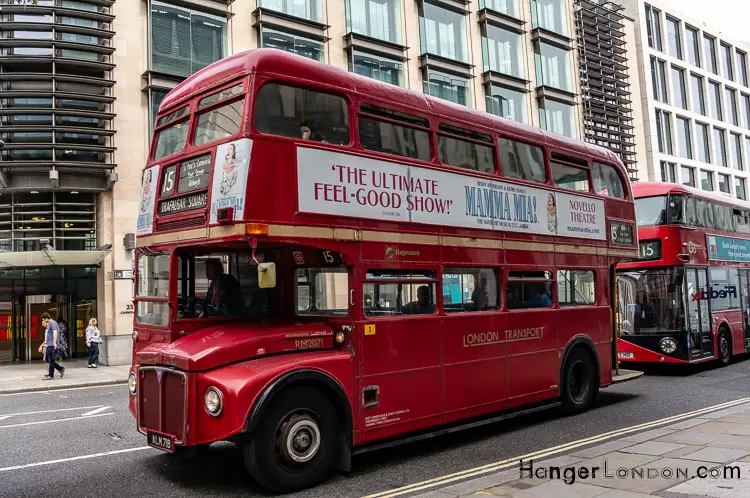 [/read]