1996 The £50 note with Christopher Wren on the back was withdrawn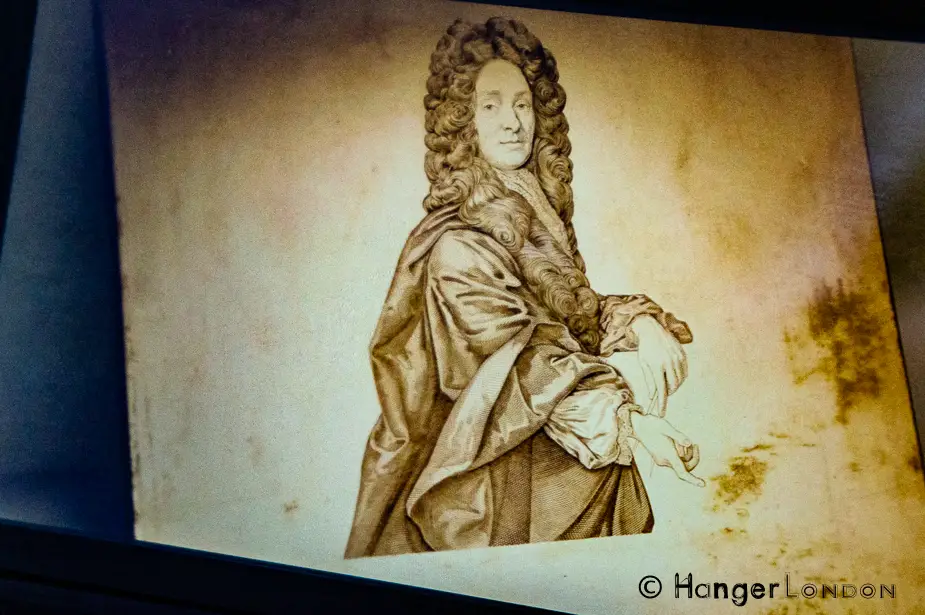 The note was first issued on 20th March 1981. Series D designed by  Harry Eccleston, assisted by Roger Withington and David Wicks. Christopher Wren one of the most respected historic architects in History.  He was also Educated in physics, Maths, astronomy, anatomy, geometry, and Latin. He is associated with many things St Pauls Cathedral 1710. Royal Naval College, Greenwich. He rebuilt over 50 buildings after the Great Fire of London in 1666. Founded the Royal Society.
On the Bank Note Queen, Elizabeth II is wearing the George IV State Diadem, also known as the Diamond Diadem. Made for King George IV 1820 for his coronation. It is noted to have 1333 Diamonds, 169 pearls. Four Crosses, that represent the George Cross. The front cross has a honey coloured diamond in the middle. Next to the crosses are bouquets of flora, Rose, Thistle, a shamrock in Diamonds to represent England Scotland Ireland. Queen Victoria wore it at her Coronation, and on the postage stamps, she appeared on.  Queen Elizabeth II wore it to her coronation and wears it to the state opening of Parliament or for official photographs/portraits.
Bank Notes withdrawn from circulation: Bank Of England
| | |
| --- | --- |
| £10 | V Variant 2006 |
| £5 | E Variant 2016 |
| £20 | E Variant 2007 |
| £50 | E Variant 2014 |
| £10 | E Variant 2003 |
| £20 | E Variant 2001 |
| £5 | E Variant (Revised) 2003 |
| £10 | E Variant 2003 |
| £20 | E Variant 2001 |
| £50 | D Variant 1996 |
| £1 | D Variant 1988 |
Withdrawn Bank of England Bank Notes