1709 Samuel Johnson was born on this day.
He was an English Writer, Lexicographer, poet, critic biographer essayist. He was often known as Dr Johnson and most associated for his work Johnson's  A Dictionary of the English Language 1755.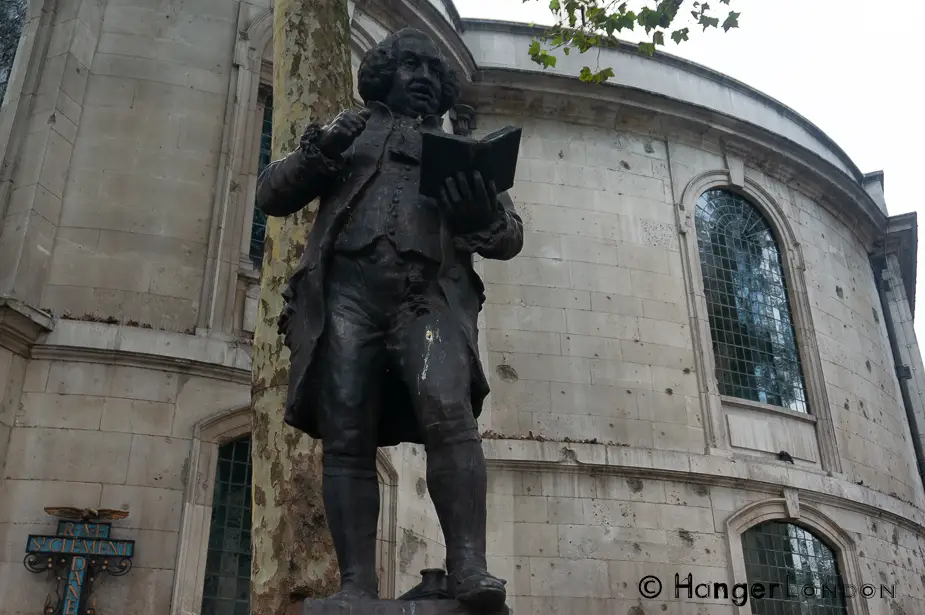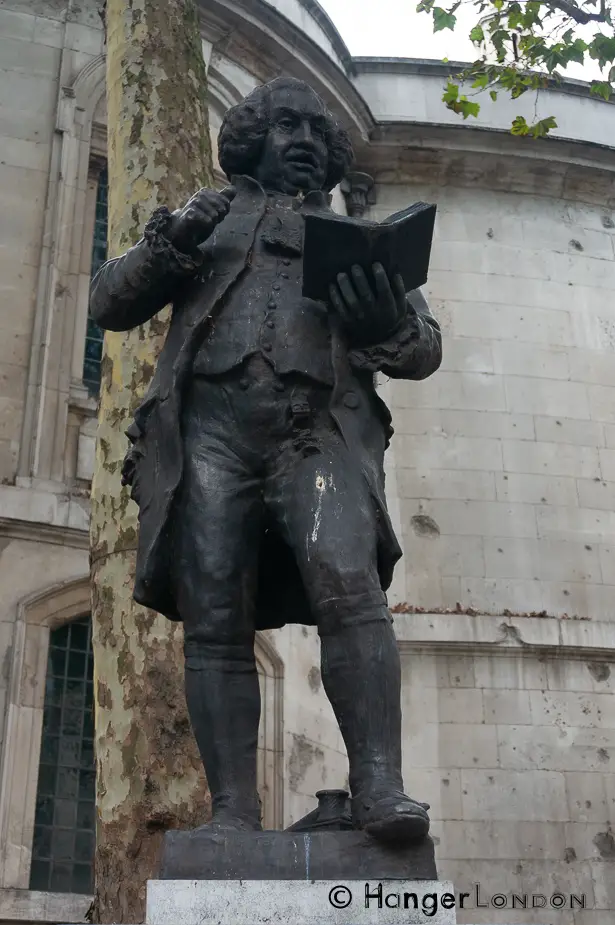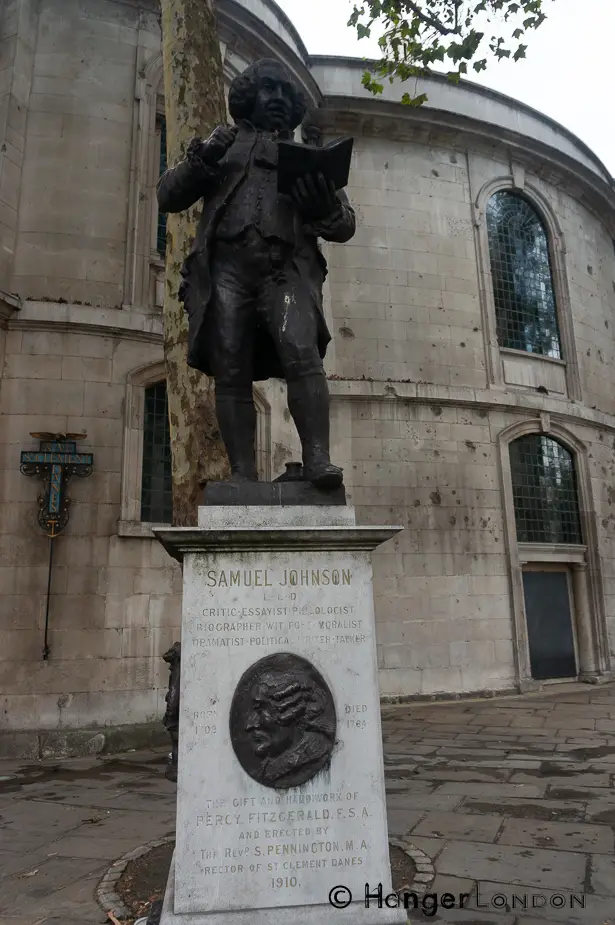 Samuel Johnson born 1709- 1784
Samuel Johnson had the misfortune to catch an illness a type of gland tuberculosis that forever affected his eyesight and hearing. Known as "The Kings Evil"(Scrofula). Not a topic to google image, I'm just saying, as the description above is all one really needs to know.
His father was a bookseller. He was not able to continue his studies at Oxford because his parents could not afford the fees. No stranger to poverty or struggles with health, he achieved a lot.  Dr Johnson as he was often called, went on to become a well-known writer and critic. Johnson also left a legacy when he compiled the "Dictionary of English Language."
He started to teach, one of his pupils was the hall of fame David Garrick who was an 18th C  Actor, theatre manager and producer. Together they walked to London to spin the wheel of fortune and see if they could make a living there.
Where Johnson lived in London
It seems Johnson lived in a few places in London before he stayed for a long time at 17 Gough Square EC4A 3DE which is open to the public. pay per visit, half price to national trust members, and some concessions
http://www.drjohnsonshouse.org/visit.html
What did he write?
He wrote a wide variety of material,  was known to have compiled biographies and reviewed just over 50 British poets. Evaluated the works of Shakespear in a compendium. He wrote for publications such as the Adventurer, The Idler and the  Rambler, Cave's Gentleman's  Magazine.
He described Parliamentary debates
1738 Johnson wrote poetry, one such  a poem, he was paid to publish, entitled "London"
Samuel Johnson Quotes
A lot of his quotes or sayings were repeated in history and Johnson is thought to be one of the topmost quoted people in the English language.
"When a man is tired of London he is tired of Life; for there is in London all that life can afford."
"No People can be great who have ceased to be virtuous"
"A man, Sir, Should keep his friendship in constant repair."
A Biography about Johnson
James Boswell wrote in 1791 a biography about his friend Dr Samual Johnson. It is here we learn more about Hodge the pet Cat that belonged to Johnson, the statue of the cat is outside his London Home in Gough Square.
Dictionary Definitions that amuse, Johnson was also a humorist, a few as an example
Lunch
"as much food as one's hand can hold."
Politician
"A man of artifice; one of deep contrivance"
Excise
" a hateful tax levied upon commodities, and adjudged not by the common judges of property, but wretches hired by those  to whom excise is paid."
Whig
"the name of a faction"
Tory
"one who adheres to the ancient constitution of the state, and the apostolical hierarchy of the church of England, opposed to a Whig."