Samuel Johnson, born in 1709 in Lichfield, Staffordshire, was a renowned writer, poet, and lexicographer. He is best known for his work on the English dictionary, but his contributions to literature and the arts go beyond that. Johnson was a man of great intellect, wit, and curiosity, and his legacy has influenced generations of writers and thinkers.
From an early age, Johnson displayed a keen interest in literature and education. Despite financial difficulties, he managed to attend Oxford University, where he studied classical literature and languages. However, he was forced to leave before completing his degree due to financial constraints.
After leaving Oxford, Johnson tried his hand at various jobs, including teaching, writing, and translating. He even worked briefly as a servant in a wealthy household. However, his literary career did not take off until he moved to London in 1737, where he began writing for various publications and became involved in the city's literary scene.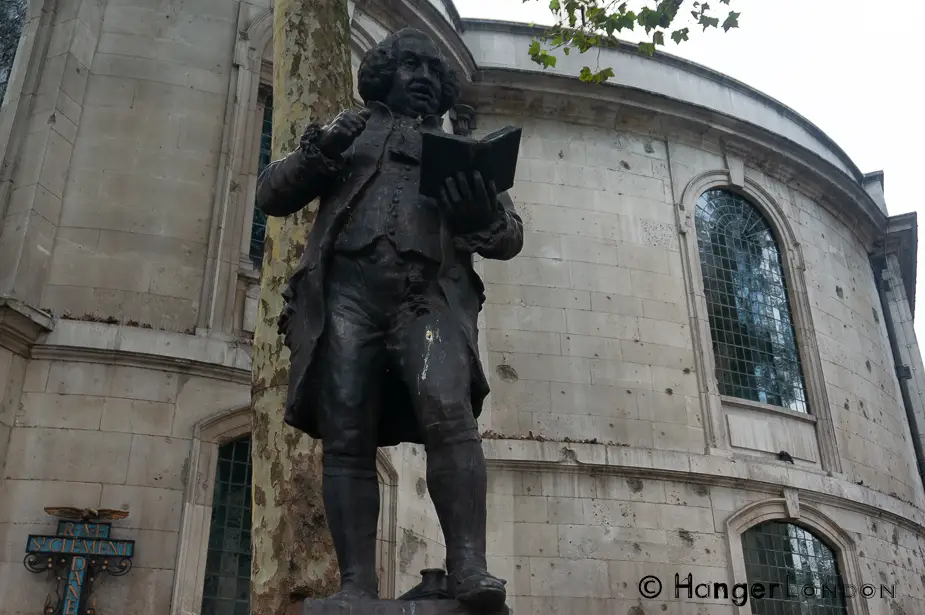 The great achievement of Samuel Johnson
Johnson's greatest achievement was his work on the English dictionary, which he began in 1746 and completed in 1755. The dictionary was the first comprehensive guide to the English language and was a significant achievement in the history of English literature. Johnson's dictionary contained over 40,000 words and definitions, and his definitions were often accompanied by humorous and insightful commentary.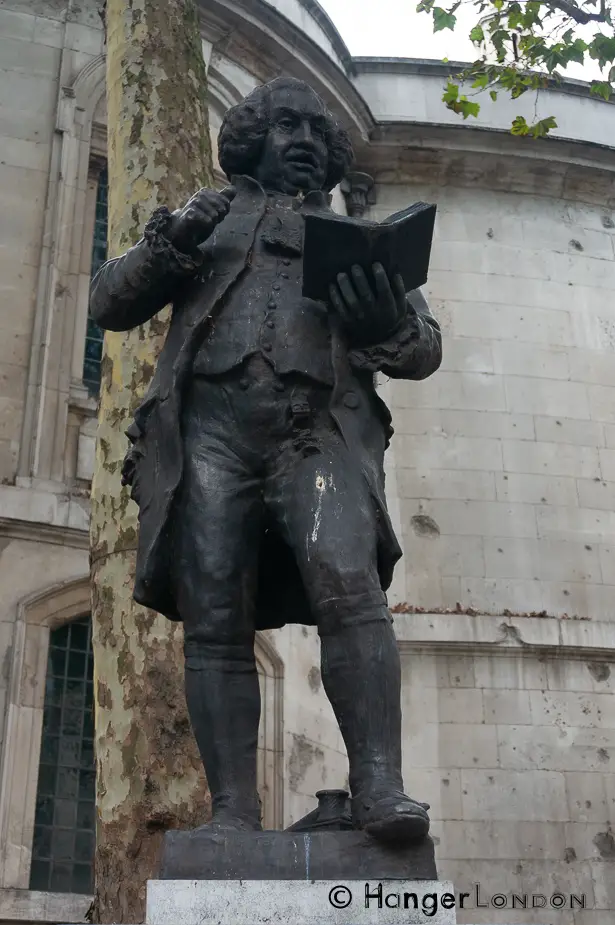 In addition to his work on the dictionary, Johnson was also a prolific writer of essays, poetry, and plays. He wrote for various publications, including The Gentleman's Magazine, and his essays were collected into a book called The Rambler. Johnson's poetry was also well-regarded, and his play, Irene, was performed at the Theatre Royal in Drury Lane in 1749.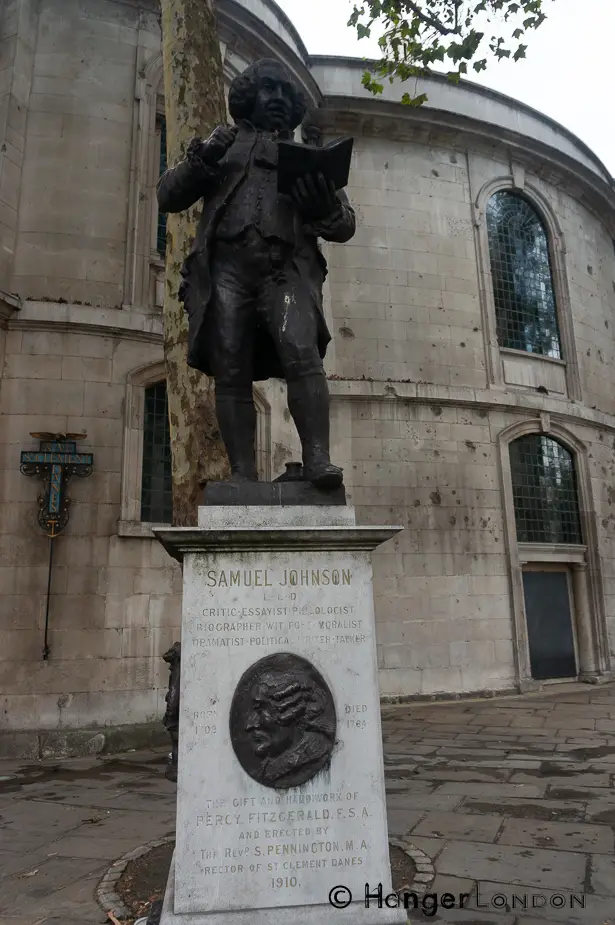 Personal Challenges in the Life of Samuel Johnson
Despite his literary success, Johnson faced many challenges in his personal life. He struggled with depression, and his marriage was not a happy one. However, he continued to write and remained a respected figure in London's literary circles until his death in 1784.
Samuel Johnson had the misfortune to catch an illness a type of gland tuberculosis that forever affected his eyesight and hearing. Known as "The Kings Evil"(Scrofula).
His father was a bookseller. He was not able to continue his studies at Oxford because his parents could not afford the fees. No stranger to poverty or struggles with health, he achieved a lot.  Dr Johnson as he was often called, went on to become a well-known writer and critic. Johnson also left a legacy when he compiled the "Dictionary of the English Language."
He started to teach, and one of his pupils was the hall of fame David Garrick who was an 18th C  Actor, theatre manager, and producer. Together they walked to London to spin the wheel of fortune and see if they could make a living there.
Where Johnson lived in London
It seems Johnson lived in a few places in London before he stayed for a long time at 17 Gough Square EC4A 3DE which is open to the public. pay per visit, half price to national trust members, and some concessions
What did he write?
He wrote a wide variety of material,  was known to have compiled biographies, and reviewed just over 50 British poets. Evaluated the works of Shakespeare in a compendium. He wrote for publications such as The Adventurer, The Idler, and the  Rambler, Cave's Gentleman's  Magazine.
Samuel Johnson's Poem 'London
Samuel Johnson's poem about London is actually titled "London: A Poem in Imitation of the Third Satire of Juvenal." The poem was published anonymously in 1738, and it is a satirical portrayal of London during the 18th century. Johnson uses vivid imagery and biting commentary to critique various aspects of life in the city, including politics, poverty, and crime.
The poem begins with the line, "In misery's darkest cavern known, / His useful care was ever shown / Where hopeless anguish poured the plaint, / And lonely want retired to die." Johnson's depiction of London is one of a place where suffering and despair are commonplace. He describes the streets as "black with congregated crimes," and he portrays the city as a place where people are constantly struggling to survive.
Despite its bleak portrayal of the city, the poem also includes moments of beauty and hope. Johnson describes the "gay description of the fields" and the "cultured plain" outside the city, and he praises the "temple of the eternal king" for its ability to provide solace and comfort to those in need.
Overall, Johnson's poem is a powerful commentary on life in 18th-century London. Its vivid imagery and biting commentary make it a timeless work of literature that continues to be studied and appreciated today.
Summary of the Poem 'London'
Lines 1-42: Description of the city as a place of misery, poverty, and crime.
Lines 43-86: Critique of the wealthy and their extravagant lifestyles.
Lines 87-130: Critique of the political system and those in power.
Lines 131-158: Critique of the legal system and the prevalence of crime.
Lines 159-192: Critique of the church and its failure to provide comfort and support to the people.
Lines 193-214: Description of the countryside outside of London and its beauty.
Lines 215-238: Praise for the "temple of the eternal king" (i.e., the church) and its ability to provide solace to the suffering.
Samuel Johnson Quotes
A lot of his quotes or sayings were repeated in history and Johnson is thought to be one of the topmost quoted people in the English language.
"When a man is tired of London he is tired of Life; for there is in London all that life can afford."

Samuel Johnson
"No People can be great who have ceased to be virtuous"

Samuel Johnson
"A man, Sir, Should keep his friendship in constant repair."

Samuel Johnson
A Biography About Johnson
James Boswell wrote in 1791 a biography about his friend Dr. Samual Johnson. It is here we learn more about Hodge the pet Cat that belonged to Johnson, the statue of the cat is outside his London Home in Gough Square.
Samuel Johnson's Humour
Lunch
"as much food as one's hand can hold."
Politician
"A man of artifice; one of deep contrivance"
Excise
" a hateful tax levied upon commodities, and adjudged not by the common judges of property, but wretches hired by those  to whom excise is paid."
Whig
"the name of a faction"
Tory
"one who adheres to the ancient constitution of the state, and the apostolical hierarchy of the church of England, opposed to a Whig."