London Mainline
Trains and Stations
As you review the page you may be mistaken to play spot the difference, many of the trains are based on the Hitachi A-train design.
Great Western Railway and it's new Hitachi Trains
The Great Western Railway company operates from London, South West and theWest of England and started life through an act of parliament on the 31st August 1835. The first trains ran 3 years in 1838. The company disappeared during the national railway era of British Rail, returning once more since the break up of the national rail operator.
Today's latest GWR trains are made by Hitachi, British Rail Class 800 with serial number from 800001 – 800036.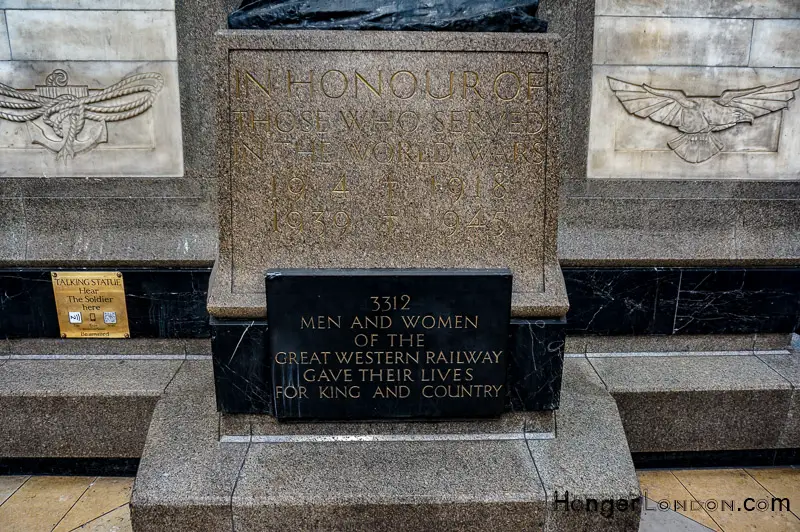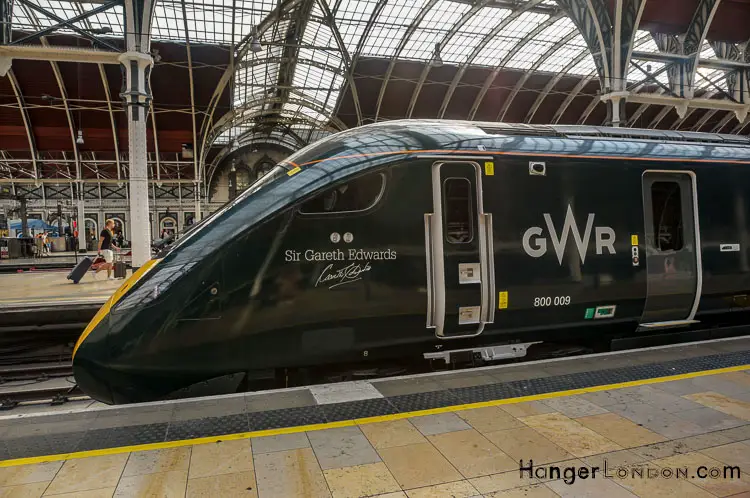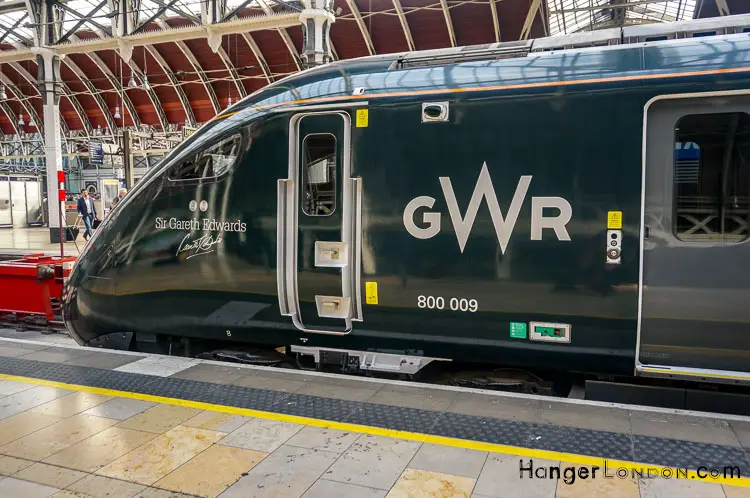 Virgin Azuma Trains, the Intercity Express Train (IEP) by Hitachi
The latest streamlined trains starting to appear in London called?  Azuma has arrived
Azuma Trains are due to go into service December 2018. They will go far to places like Scotland and the East Coast. The Class 800 Super Express electro-diesel trains are equipped with some of the most up to date technology that trains have in the UK. The translation of Azuma means  "EAST" since the Bullet trains of the east was the inspiration behind its design.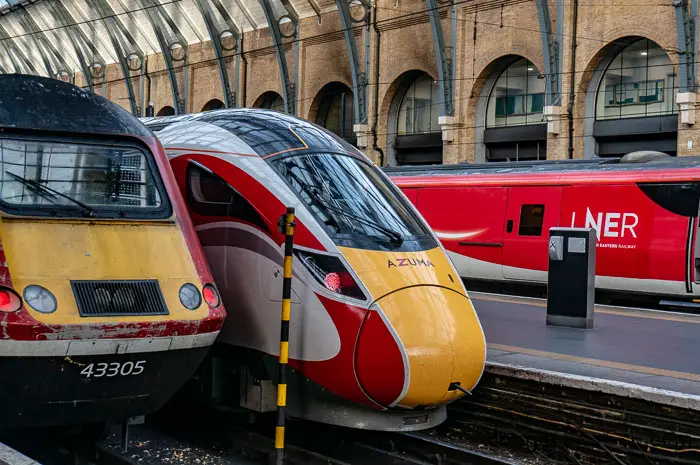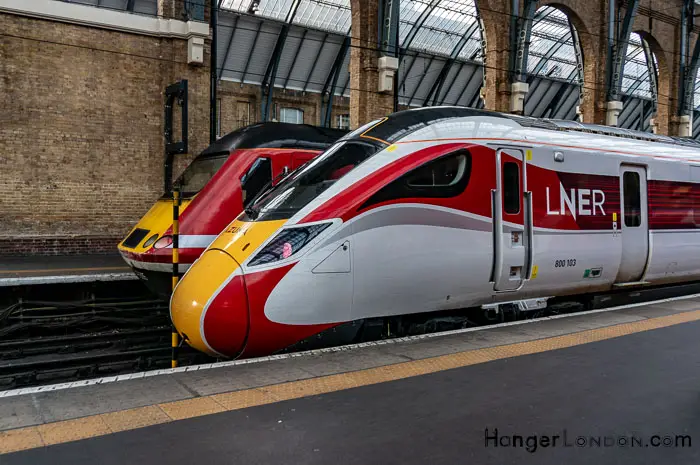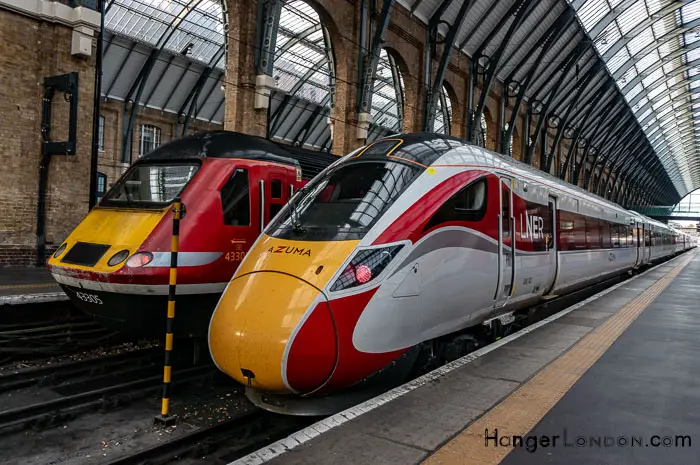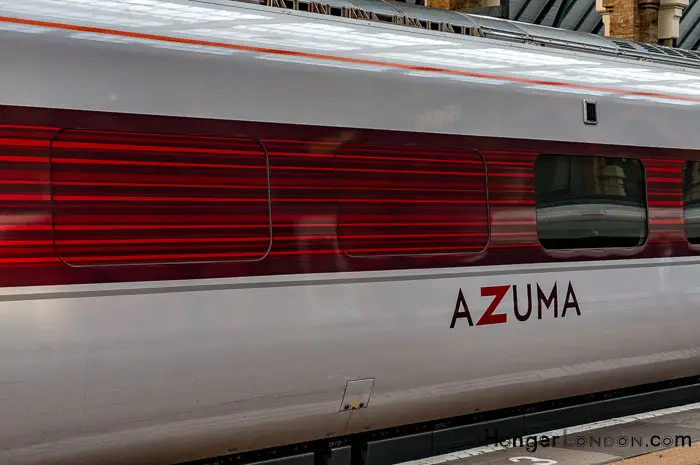 The Early mainline Railway Companies operating in and out of London
Individual railway companies opened at varying stages. The London and Greenwich Railway L&GR.  Was the first steam railway in London and opened in 1836-1838 for passengers and consisted of track that was raised above ground the first of its kind known as elevated railways recognised today as viaducts some 878 brick arches decorated this first elevated Victorian line. Colonel Landman was behind this idea and suggested the arches could be rented out as workshops. Today many railway archways house businesses and trendy spots.  The Victorian era has provided many structures that have served many uses for many years to come.  Bud Flanagan wrote the well-known song "Underneath the arches" about railway arches giving shelter to the homeless men during the depression in the 1930s.  .&& link to another part of site talking about shelters/ eras. &&
The London and Greenwich line ran from Tooley Street London Bridge area, Spa Road which is thought to be the first rail station in London opening Feb 1936  it went onto Deptford which also had the other early station from that year terminating in Greenwich.
London Bridge Station also in Tooley Street opened later that year in December of 1836, most people think of it as one of the oldest still operating station landmarks.
Euston station was planned as the first intercity rail station by George and Robert Stephenson, engineers of the London & Birmingham line(L&BR). It was designed by Philip Hardwick and built by William Cubitt and opened by July 1837*
In 1839 the London and Croydon Railway (L&CR) also using Tooley street and a road that is Rotherhithe Road today. Its station was between London and Greenwich thought to be around London Bridge.
George Bradshaw produced train timetables and travel guides these were released in 1839 and continued to be reprinted till 1961.* Michael Portillo's TV series about train journeys are inspired by the Bradshaw books.
In 1846 The London and North-western Railway company was set up by merging other lines and companies (LNWR and L&NWR) their headquarters was at Euston railway station. It connected London to towns up north that already had a train network and industries such as Birmingham, Liverpool, Chester, Crewe. Euston station was expanded further during this era with a striking structure featuring an iconic arch "The Great Hall" that was designed by Philip Charles Hardwick and opened in 1849.
By 1859 Euston was able to connect trains to Glasgow, Edinburgh and Perth. It was a limited mail service but also took a few coaches of passengers. 1873 the first sleeper coach was rolled out and ran from Euston to Glasgow on this limited mail train for 3 nights a week. This soon increased to every night by 1874.
But by now the Underground train network was also already in operation this launched via the Metropolitan railway in 1863 between Paddington & Farringdon* The lines that follow the path of today's Metropolitan line, Circle and Hammersmith and City line.
The City and South London Railway operated electric underground trains that now form part of the northern line in 1890* Transport museum.